The new Emergency SOS via Satellite function, introduced by Apple with the iPhone 14 series, has benefited consumers in a number of ways. The function reportedly saved the lives of several Utah students who were stranded in a canyon without a cellphone network. To read more information about the topic, scroll down.
According to KUTV, three students were stranded without a cellphone network while on a canyoneering expedition in Utah. Numerous ponds with undetermined water levels might be seen in the canyon. After becoming stalled for an hour, student Mumford and Jeremy were able to cross one of the pools. They made the decision to continue and go deeper.
They did not proceed since the second pool was deeper than the first. The kids had to call emergency services after hours of battling to escape. Unfortunately, the children were unable to contact for assistance because of how isolated the canyon was since there was no cellphone service there.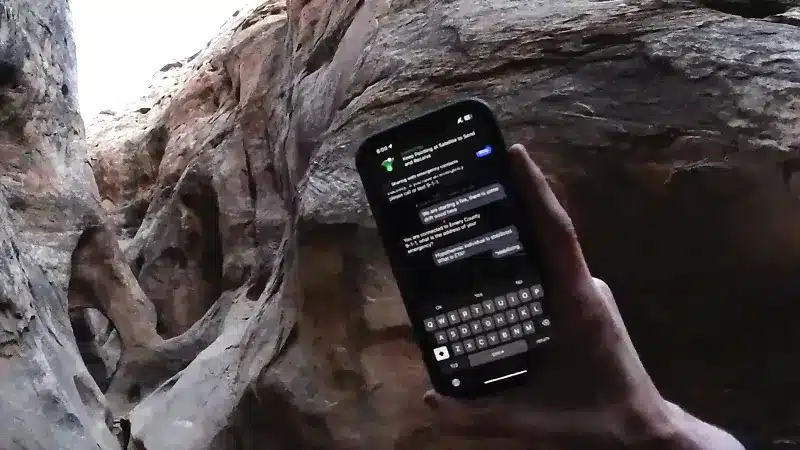 Fortunately, the pupils were saved by Apple's Emergency SOS function through Satellite in iPhone 14. Two of the pupils had indications of hypothermia after spending hours relaxing in shoulder-deep water. Fortunately, the third student had an iPhone 14 and called 911 to get immediate help. Every 20 minutes, a satellite, according to Mumford, lined up over their position, enabling him to call 911. Once he had established a link with the satellite using his phone, the student was able to SMS the appropriate authorities.
The pupils did succeed in leaving the shallow water, but they were still impaled in a 10 to 15 foot-deep pit. The students were dispatched a helicopter from Salt Lake City, and the paramedics arrived from Arizona in response to the Emergency SOS via Satellite request made by the iPhone 14's device. Ultimately, no pupils were hurt since aid arrived promptly owing to Apple's emergency SOS through satellite capability.
Since its release, the Emergency SOS via Satellite function on the iPhone 14 has aided many people, and the most recent instance is now added to the list. All iPhone 14 and iPhone 14 Pro models, as well as the brand-new Apple Watch Series 8, support the functionality.