The iPhone 15 and iPhone 15 Pro models will include significant exterior design modifications, according to leaks and speculations.
According to a recent leak, the front of the iPhone 15 and iPhone 15 Pro models will have modifications that have already been mentioned. The cover glass of the iPhone 15 Pro displays smaller bezels, and Dynamic Island can be seen coming to all four models in the lineup.
Ice Universe, which has a solid reputation when it comes to Apple products, supplied the picture of the front glass. The illustration shows two sets of the iPhone 15 lineup, one emphasizing the Dynamic Island cutout and the other the thinner bezels. The top group displays Dynamic Island on the four iPhone 15 models. As previously reported, Apple will be preparing significant enhancements for the base models owing to the disappointing sales of the iPhone 14 series.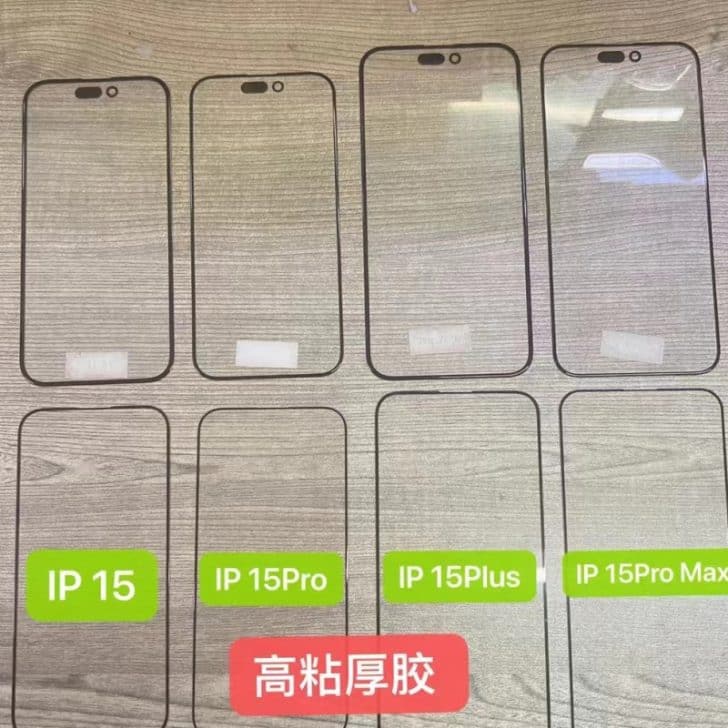 According to the source, the Dynamic Island cutout on the iPhone 15 and iPhone 15 Plus is the same size as that on the iPhone 15 Pro and iPhone 15 Pro Max. This indicates that Apple intends to do away with the notch in favor of a pill and a circular cutout, thus the front of the whole lineup will look relatively identical.
In addition to this, the corporation is anticipated to introduce significant variations between the two versions. The 3nm-based A17 Bionic chip will be found in the iPhone 15 Pro models, while the 4nm A16 Bionic processor will be found in the ordinary versions. A new Periscope lens may be included to the 'Pro' variants of cameras, which will also have different camera technology. However, USB-C ports will be included across the whole series.