In comparison to last year's iPhone 15 Pro Max, the newest CAD drawings for the iPhone 16 Pro Max indicate a bigger display and larger overall dimensions.
Initial rumors suggested that the iPhone 15 Pro versions will include solid-state buttons and an Action Button in instead of the Mute Switch. Apple would save the solid-state option for the iPhone 16 Pro versions, it was subsequently revealed.
The iPhone 15 Pro versions are still anticipated to include an Action Button, however. In addition to this, the 'Pro' versions for this year are anticipated to include a titanium finish, USB-C, and significant camera enhancements.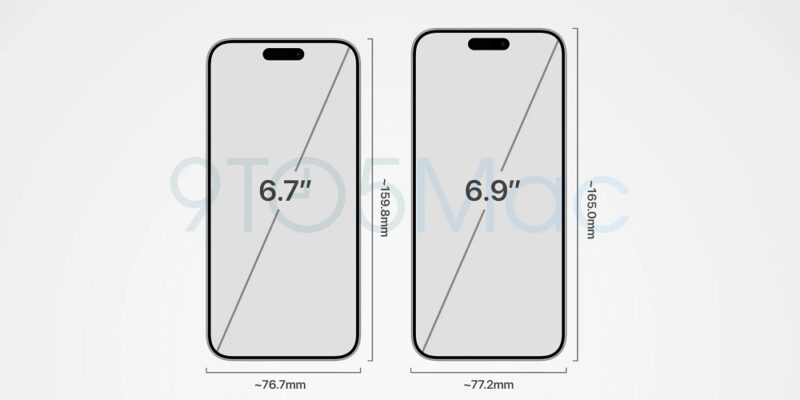 Sonny Dickson revealed the most recent CAD renderings of the iPhone 16 Pro Max with 9to5mac, demonstrating how much larger the display may be in comparison to the iPhone 15 Pro Max from this year. The bigger iPhone 16 Pro Max may be branded as the iPhone 16 Ultra, following Apple's branding strategy with the Apple Watch Ultra.
The iPhone 16 Pro will have a 6.3-inch display, while the iPhone 16 Pro Max will have a 6.9-inch display, according to prior rumors. See the CAD illustration below for further information.
The iPhone 16 Pro Max will get taller, from 159.8mm to 165.0mm, as a result of the bigger display size. Thankfully, the gadget will also go broader, going from around 76.7mm to 77.2mm.Folks, this is all there is to it. As soon as further information becomes available, we will discuss the design and form factor of the iPhone 16 Pro in greater depth.