Killzone.com, the official website of Killzone series, has officially retired today. This marks the possible end of a franchise. There could be no more Killzone games in the foreseeable future. The official site has the following message in store for curious visitors: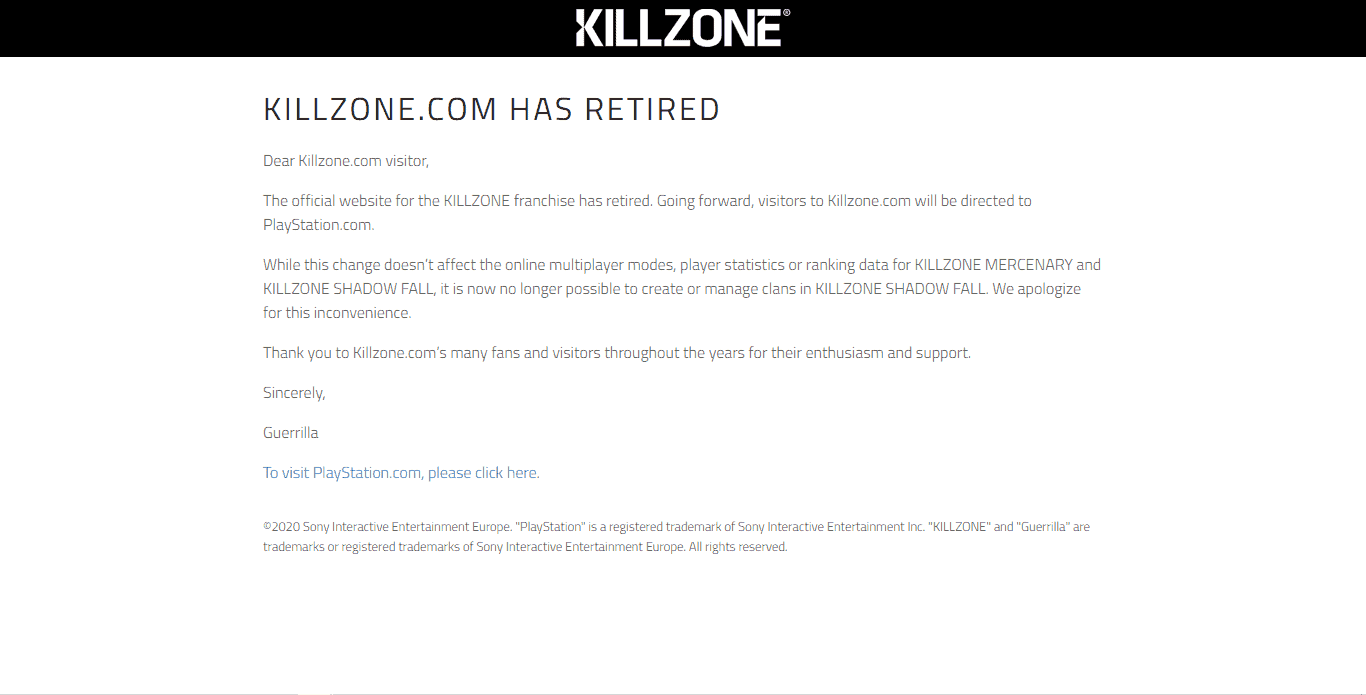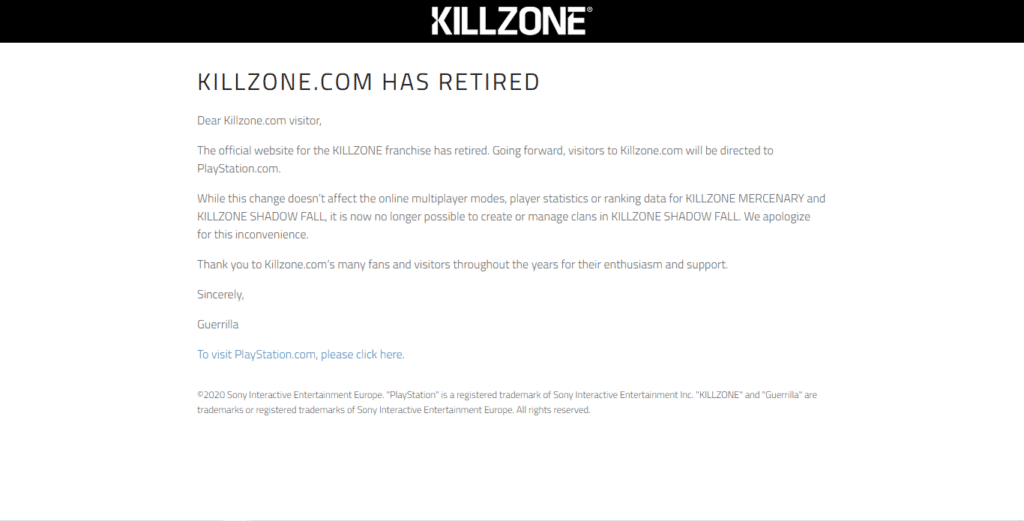 "Dear Killzone.com visitor,
The official website for the KILLZONE franchise has retired. Going forward, visitors to Killzone.com will be directed to PlayStation.com.
While this change doesn't affect the online multiplayer modes, player statistics or ranking data for KILLZONE MERCENARY and KILLZONE SHADOW FALL, it is now no longer possible to create or manage clans in KILLZONE SHADOW FALL. We apologize for this inconvenience.
Thank you to Killzone.com's many fans and visitors throughout the years for their enthusiasm and support.
Sincerely,
Guerrilla"
Killzone was a legacy IP for Sony, with a game on every console since PS2. The game peaked on PS3 with Killzone 2, 3, and the Killzone Trilogy. But Killzone Shadow Fall, a launch title for the PS4, was not quite well received, which marked the beginning of the end for the Killzone franchise.
After Guerrilla's shaky start on PS4 with Killzone Shadow Fall, they dropped Horizon Zero Dawn four years later. Horizon changed the entire outlook of the studio for good. It was a legendary game that raised the protagonist, Aloy, to the rank of a PlayStation classic along with icons like Kratos and Sackboy.
Many fans were uncertain if Guerilla would return to the conflict of the Helghast and ISA in a future entry, but this update to their official website could be the writing on the wall that fans have been waiting for.
The potential ending of the Killzone franchise may indicate the surfacing a new strategy at Guerrilla Games. Currently, the studio is busy with Horizon Forbidden West, the sequel to Horizon Zero Dawn. But at a studio as big as Guerrilla Games, it's not hard to imagine that they may be working n multiple IPs together. When one IP is laid to rest, another IP rises from its ashes.
So while our final respects extend to the Killzone franchise, we're keenly looking forward to Guerrilla Games's next IP.