A recently unearthed patent by Dutch news site Let's Go Digital indicates that Sony is working on the next generation of PSVR headset for Playstation 5.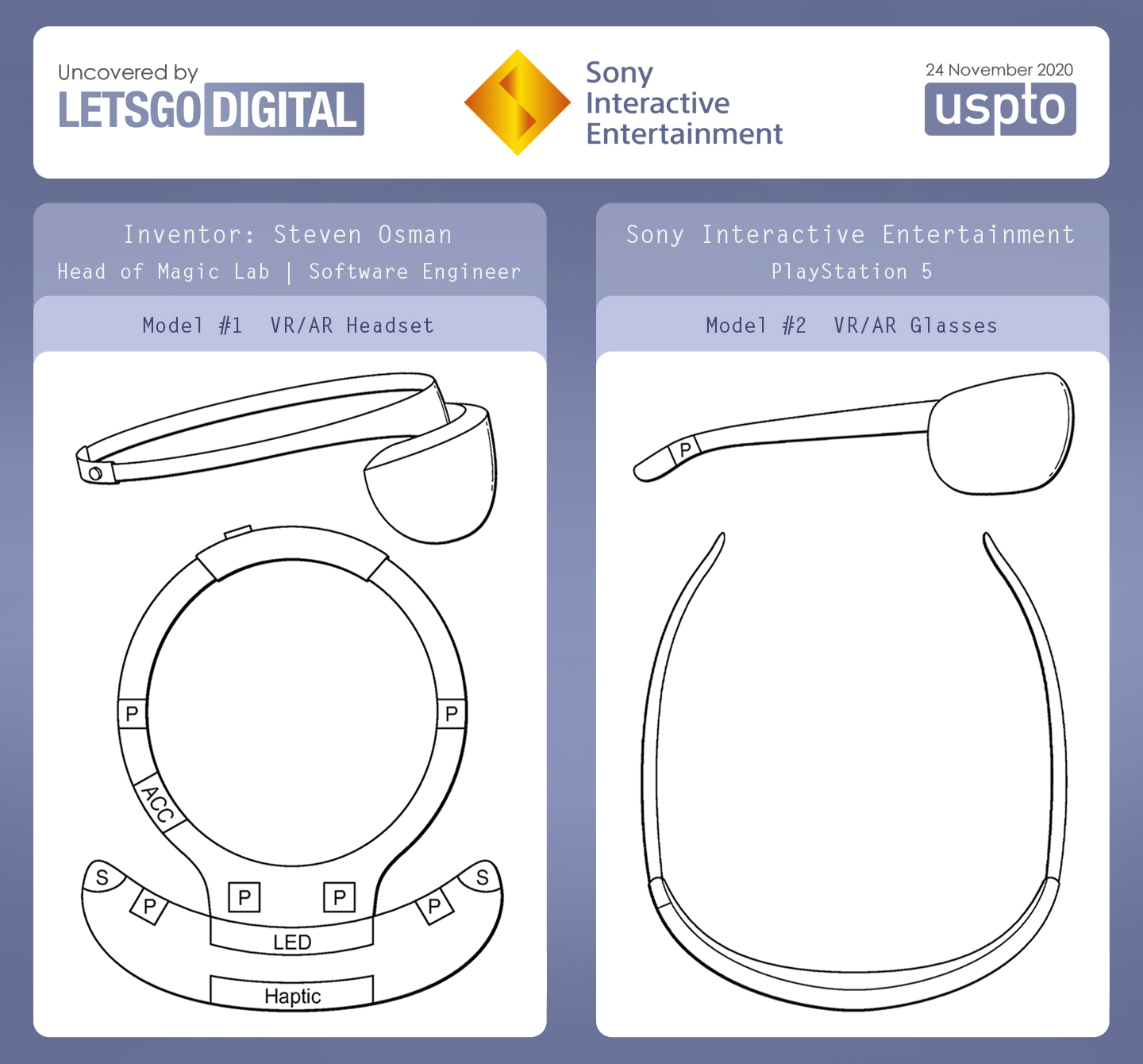 The leaked patent shows not one but two VR/VR headsets and the listed patents may tip off some behind the scenes info about them. The patent here, titled, 'Pressure sensing to identify fitness and comfort of virtual reality headset' was filed in mid-2016 by Sony Interactive Entertainment at the USPTO (United States Patent and Trademark Office and finally granted on November 24, 2020.
Here's the official description of the patent
A sensor generates signals representing whether a computer game headset is being worn properly so that the wearer may be advised. The sensor may be a pressure sensor or motion sensor or stretch sensor on the headset, or it may be a camera that images the wearer and uses image recognition to determine if the headset is on correctly. Additionally one or more light emitting diodes (LED) and / or one or more haptic feedback generators may be mounted on the headset for purposes to be shortly disclosed.
One of the primary complaints against the first iteration of PSVR was the plethora of wires that needed to be connected. That, paired with the heavyweight, made it uncomfortable to wear for long hours despite all the support foam padding. Fortunately, this is one of the primary areas where the next iteration of PSVR aims to improve. The patent is aimed at promoting the wearing comfort of VR / AR headsets. The new design features a much lighter, Oculus inspired design. Haptic feedback, LED lighting and sensors that can detect if the headphone is worn properly or not are a few other rumoured noticeable improvements.
While we're at it, we cannot ignore the lighter #Model 2 VR/AR glasses. Thanks to an even lighter form factor, it's certain that the PS Glasses will have limited functionality as compared to PSVR. But what's interesting to note is the fact that these glasses may be the tipping point of AR gaming.
It remains unclear when the Sony PSVR 2 will be released. PS4 was released back in 2013 while PSVR came out in 2016. Going by the same estimates, PSVR 2 is not coming anytime before 2023. The original PSVR led many mainstream developers to take a dip into the world of VR and gave us many memorable titles. I can't wait to see what the next generation of VR gaming has in store for us.