Two weeks ago, April 23rd, Canonical, finally, released Ubuntu 20.04. This is the upgrade most Ubuntu users were waiting for. They could not wait any longer to upgrade from Ubuntu 18.04 LTS. The Long Term Release users receive security updates for five years, giving them comfort for a secure system.
But for the tech-savvy, every release is as good as all the rest. Bugs? We meet them head-on and troubleshoot – helping to make the production cleaner and updated. However, I did not bother downloading or upgrading my current installation. Some good news for me and many folks, Ubuntu 20.04 has a new derivative. Follow me as we explore UbuntuDDE, the new remix of Ubuntu Desktop, and the Deepin Desktop Environment.
In a previous post, I described how to install Deepin Desktop on your Ubuntu. The process involved installing a PPA and getting the packages from there. However, for some, they encountered unmet dependency problems, which prevented them from running the DDE on their Ubuntu Desktop.
Are You New to Ubuntu and DDE?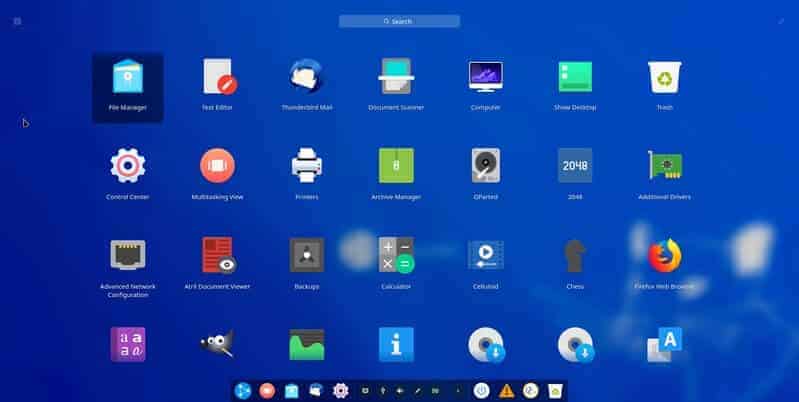 If you are coming from Windows, this might be the best time to jump in and feel and live Linux. In a recent update, Windows 10 breaks its usability with (almost) all internet browsers. Maybe you have been frustrated by the way things are not working. Or maybe it is because of the restrictions. Welcome to the open world of Ubuntu. Let me show you how DDE is going to change your affinity for computers.
DDE is a desktop environment that was designed to bring the beautiful desktop that Deepin has. The DE is compatible with both Ubuntu-based distros and Arch Linux. But you might still be wondering why you need it when every Linux distro comes with its desktop with a bunch of applications, some of which are useless for most users.
When testing DDE on Ubuntu, I discovered that there are various programs that we, Linux users, need, but unfortunately, these apps are not available on Ubuntu by default. Neither could I find anything efficient in the software center. For instance, the system monitor is a resource-monitoring app that allows you to determine what process is using too much RAM or processor. You can kill the program with a GUI and continue using your desktop.
The nearest I could see on Ubuntu is top and htop. Both of these run on the terminal, and you will have to run a new terminal tab to kill a process you need. This is an inconvenience for most Linux newbies.
Talking about esthetics, DDE is much smoother and sleekier than both Windows and Mac, something which is very far from imagination on Ubuntu. Who does not want to experience a lightweight desktop that delivers more than a simple interface?
Lest I forget, DDE works with all graphic cards out of the box. Ubuntu has lots of trouble – even adjusting the screen backlight is a nightmare. But with DDE, you have everything you need on a typical Ubuntu installation.
Why UbuntuDDE and not Deepin?
While Deepin Project is the original author of the DDE, employing it on an Ubuntu installation makes your dream come truer. Although it has its own flaws, Ubuntu is a far more mature OS for Linux beginners. A long time ago, Deepin was also an Ubuntu-based distro.
However, they shifted their project to Debian, making a gap that created a demand for its environment for Ubuntu users. Another drawback is that Deepin uses Chinese (read slow) servers that make updates take forever. Otherwise, we would gladly do with Deepin.
While installing DDE on Ubuntu, some people met difficulties. The most common problem was unmet dependencies, and people could not proceed to enjoy the new DE on their machines. This is especially true for people using Ubuntu 19.04 and 19.10.
UbuntuDDE is a new project that is derived from Ubuntu 20.04. It is still in its initial stages of development, but who does not want to try it out? The final release, however, is finally out. Now you can install it on your production machine.
What You Get
Like everything new in the market, you want to know what you are getting before enrolling for the product. UbuntuDDE is a development that brings Ubuntu Linux and Deepin Desktop Environment in one installation, eliminating the need to install a DDE that may not work or break your system.
Some of the features that you want to know about UbuntuDDE include:
It is an Ubuntu-based software. You, therefore get what you could expect when installing Ubuntu 20.04, together with its long-term support.
The software makes use of DDE, which makes your desktop …err..awesome.
Ubuntu Software Center allows you to install all your favorite Ubuntu apps.
Deepin stock software for people who prefer Deepin. How nice to blend two great OSes and have them boot as one.
Preliminaries
Before installing UbuntuDDE, you need to have a modern computer that supports the software. It works on both desktop and laptop computers. You might have heard that Linux is a perfect choice for retired old systems. I am sorry to disappoint you. UbuntuDDE is not among them. I could not call this software resource-intensive, but it is for power users.
Here are the bare minimum resource requirements to run UbuntuDDE:
2GiB RAM
2.0 GHz CPU
30GiB disk space.
It is recommended to have higher resources for smoother running of various programs. For instance, 4 or 8 GiB memory is recommended for heavy web browsing, video gaming, and media editing programs. Include higher storage to save your documents and media, install new apps, and make the system run smoother.
Installing UbuntuDDE on Your Computer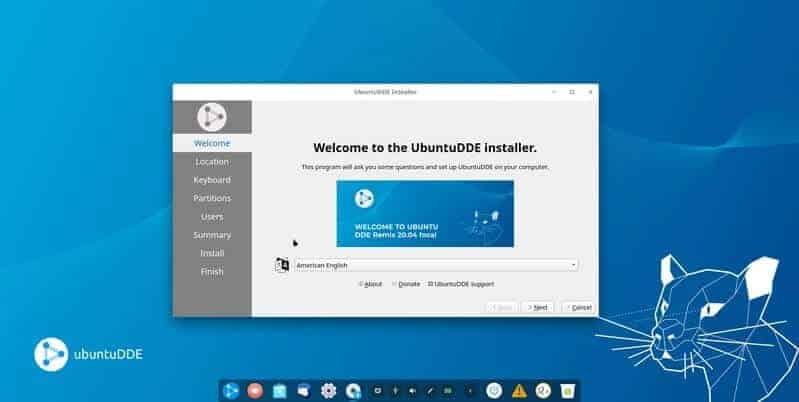 Summary
UbuntuDDE is the first distro that combines the power of Ubuntu and the beautiful Deepin design. It has not been listed (yet) on Distrowatch, but many people are already liking the software. You can install the OS alongside your Windows, Mac, or other Linux OSes to make computing a breeze.