Microsoft appears to have unintentionally disclosed sales figures for both the Xbox One and the Xbox Series X|S.
Microsoft made a presentation during this year's BIG Festival in Brazil, which is taking place from June 28 to July 2nd, according to a tweet by Twitter user 'John Welfare' after being seen by @LucasTaves. It's interesting to note that during this presentation, Microsoft displayed a sheet with sales data for Xbox consoles, including the Series X|S. The relevant sheet is provided below.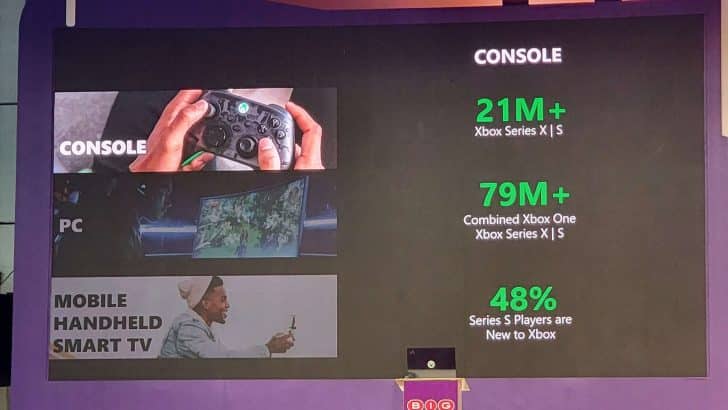 This chart indicates that overall combined Xbox Series X|S sales have topped 21 million units. Unfortunately, it is not made clear on the document whether this figure reflects shipment quantities or actual sold-through units. The document also includes combined Xbox Series and Xbox One sales data. We may infer from this sheet's reference of 79+ million Xbox One and Xbox Series systems sold worldwide that Microsoft has sold more than 58 million Xbox One consoles overall.
For comparison, Sony, the primary rival, said in April that it had sold 6.1 million additional PS5 systems during the first financial quarter of this year. According to Sony, the number of PlayStation 5 units sold worldwide as of March 31, 2023, has topped 38.4 million. We are curious to see how many additional PS5 consoles Sony has able to sell in three months when the financial results for Sony's second financial quarter are released next month.