The year 2023 is shaping up to be a great one for clamshell folding phones. After seeing the OPPO Find N2 Flip's worldwide introduction and learning some intriguing details about the next Galaxy Z Flip 5, we now know that the future Motorola Razr phone, which will be making its debut this year, will include a sizable cover display. 
Famous leaker Evan Blass released images of the Motorola Razr phone, which reveal a large cover-display that almost fills the phone's back and extends beyond the twin camera system.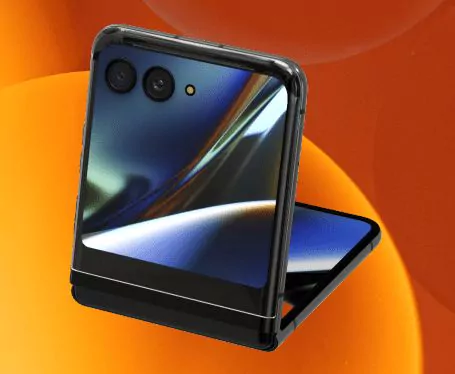 You can clearly see how large the Motorola Razr's cover display is, which makes sense given that you won't need to open up your phone every time you need to make a call, send a text, or even check for alerts if the display is this large. As the display is precisely positioned on the rear, you should be able to get away with using a screen protector despite some worries about possible harm to the exterior screen.
It is logical to assume that the external display, which only covers the Motorola Razr's top half, will be made of glass rather than the foldable plastic used for the main display. So, the only thing you need to do to ensure longevity is to shield it from scratches.
The UI itself is another intriguing element that you may have noticed. You shouldn't be concerned about any distorted text or photos dropping off the screen since it seems that Motorola Razr will have UI tailored for the smaller screen on the rear. The execution seems to be flawless.