Xtralife, a Spanish video-game retailer, recently listed Ninja Gaiden Trilogy for Nintendo Switch and Sony PS4. The trilogy will include Ninja Gaiden Sigma, Ninja Gaiden Sigma 2 and Ninja Gaiden 3: Razor's Edge. There is no official release date on for the trilogy as of now. Xtralife's website has just listed the game as 'coming soon'.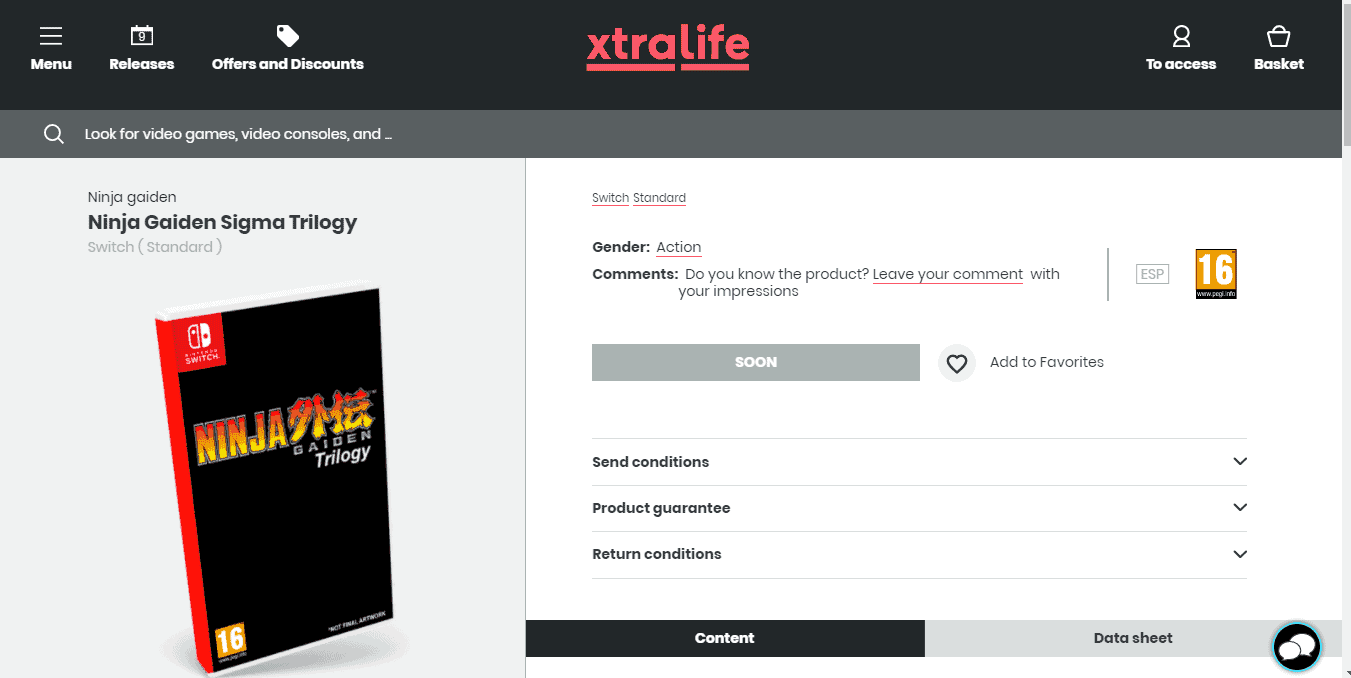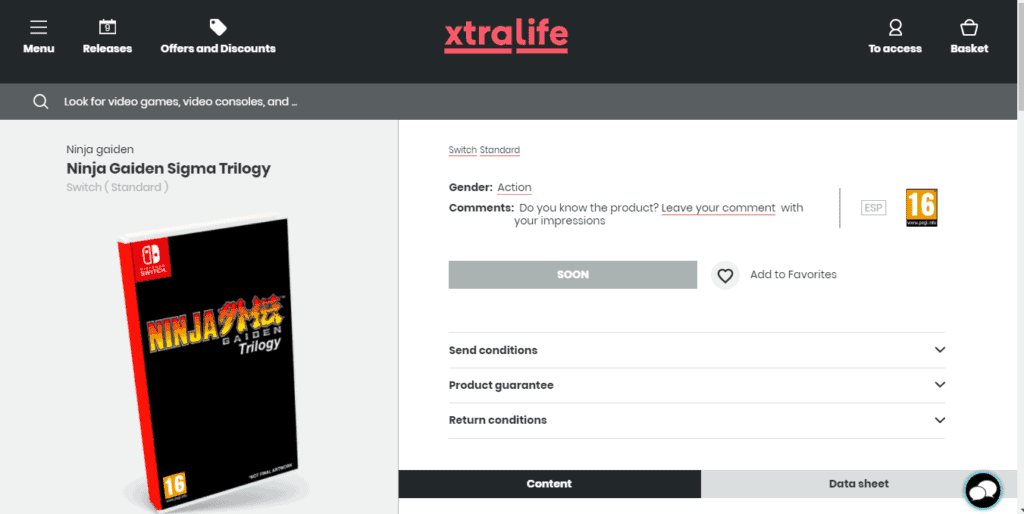 While this is great news for lifelong fans of the series, Xtralife does not have the best reputation when it comes to leaking stuff. Previously, they said that Metal Gear Solid 5: The Phantom Pain would release in March 2015. However, the game released in September. On a more recent note, they listed Xbox Scorpio (development title of Xbox Series X) would be US$430 when it was actually US$499. So take this information with a grain of salt.
For those who have never heard the name of Ninja Gaiden, here's a quick history lesson for you. Ninja Gaiden is credited as the spiritual father of all the 'ninja action-adventure games.' It was developed by Team Ninja, the same folks who made Nioh and Nioh 2 in the recent days. Fast-paced combat, bloody acts of violence, decapitations, grotesque monsters and everything else that Nioh is known for, Ninja Gaiden did it first.
Interesting to note, a ton of gore and violence had to be censored in some regions to get an appropriate content approval rating. Fast forward to 2020, content rating systems have become globally recognised and, to some degree, lenient towards violence in video games. Hopefully, none of those censorships make it through the trilogy.
The Ninja Gaiden Sigma series was the first Ninja Gaiden on Sony platforms, debuting on PS3 and PS Vita. The game was a critically acclaimed instant hit, but after the third game that released in 2012, the name was lost in the pages of gaming history. Finally, in 2021, the epic Ninja adventure will be revived on Switch and PS4.