The official Nintendo and Pokémon channels on Youtube have begun removing the video last year's Pokémon Direct from their official channel listings, a strong hint that Nintendo Direct 2021 is just around the corner. The delisting is done to counter the YouTube algorithm. Say someone searches for Nintendo Pokemon Direct, Youtube may show last year's video as the first result while the latest direct would be buried under some other posts.
The last Pokemon Nintendo Direct was held on 9th January 2020. Historically speaking, Nintendo has held its Direct presentations on the same date.
Few example:
Nintendo direct September 13, 2017, and September 13 2018
Nintendo direct November 5, 2014, and November 5 2016
Nintendo direct November 27, 2013, and November 27 2015
Not only this, but the official Nintendo Direct Archive website has been updates as well.
In conjunction to the arguments presented above, we're certain that the first Nintendo Direct 2021 is happening in January.
But what's going to be revealed at the Nintendo Direct 2021 is up to debate.
Going by the delisting of the previous Nintendo Direct that was done to remove confusion, the January 2021 Nintendo Direct will be a Pokemon Direct. Fans are anticipating a new Pokemon game or a remake of Pokemon Diamond and Pearl for Nintendo Switch.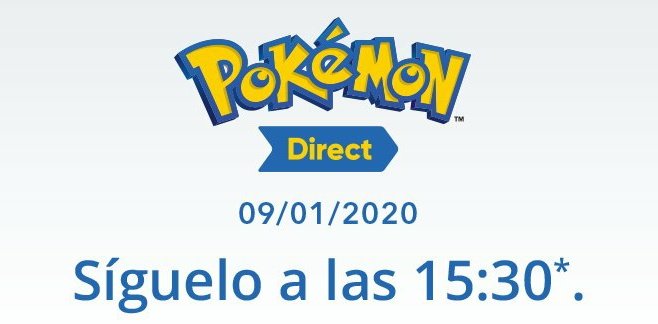 But there's also some spicy stuff happening with Super Mario 3D World. A teaser website for Super Mario 3D World recently went live. Pre-orders are on and the game is coming out on February 12, 2021. Until any further announcements, this is the first game for Nintendo Switch for the year 2021. Since not a lot has been revealed about Super Mario 3D World, the January Nintendo Direct 2021 could be dedicated to it.
Then there is Monster Hunter Rise, a third-party Nintendo exclusive coming to Switch on 26th March 2021. Nintendo is known for its first-party games, so a third party exclusive is kind of a big deal. Plus, Capcom's website reveals that the Demo for Monster Hunter Rise is coming to Switch in January 2021, so this Direct could be dedicated to Monster Hunter Rise.
As a fan, I'd like to see a big show by Nintendo that reveals all of the above-mentioned titles, plus more. Since this is the first direct of the new year, it has to be a big hit to set the tone for the year.
While the subject matter of Nintendo Direct 2021 is dubious, we're certain that it will happen on 9th January, 2021.