Nubia, a sub-brand of ZTE, has announced that it would release its first set of augmented reality (AR) smart glasses during Mobile World Congress (MWC) 2023. The Neovision Glass is a gadget that promises to combine life, work, sports, and entertainment into one unit to provide consumers a new way to play and work.
The business unveiled a poster for this year's MWC launching event: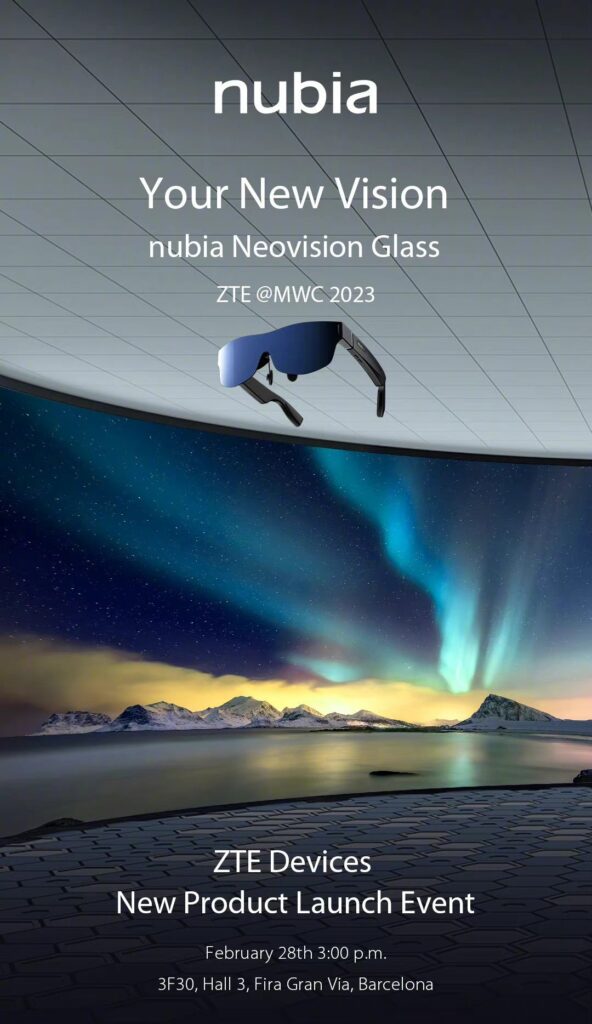 The majority of AR glasses now on the market, including TCL's NxtWear Air glasses, have a design that is similar to that of the Neovision Glass. The unveiling is scheduled for February 28 at 3 p.m. at Barcelona's Fira Gran Via Hall 3. On the same day as the Neovision Glass, it's anticipated that ZTE will also introduce a number of other cutting-edge items, including new smartphones.
With its innovative appearance and functionality, Nubia expects the Neovision Glass will transform the market for augmented reality glasses. This item is just one of the great innovations we anticipate from ZTE at MWC 2023, so keep an eye out for it.