An unannounced NVIDIA GeForce RTX 40 cooler that is said to have a cooling capability of up to 900W has been shown over at Chiphell Forums. Yes, it is two times as much TGP as the RTX 4090 FE, and even if the Founders Edition cooler used on the current flagship can handle up to 600 Watts of power, this is still 300 Watts more, which is absurd.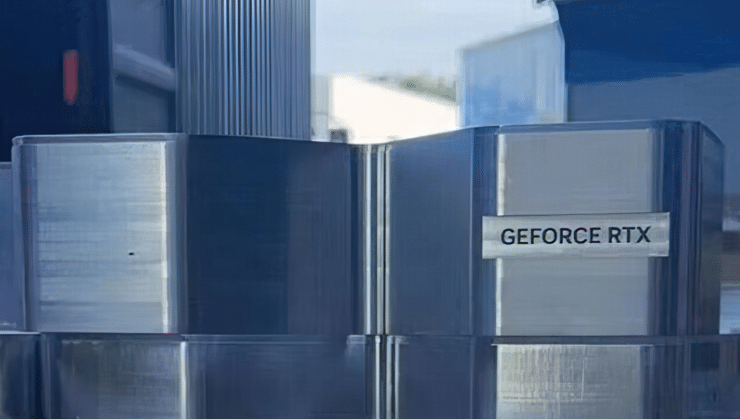 This heatsink is obviously for the "GeForce RTX" graphics card and not the TITAN class graphics card that was previously speculated but has now been cancelled, according to the most recent reports. However, it appears that this specific heatsink may be for a GeForce RTX 40 graphics card that is even faster, such as the GeForce RTX 4090 Ti, which has a greater core count and quicker GDDR6X VRAM.
The other theory is that this is a series of prototype coolers for the RTX 40 series graphics card that are solely meant for internal testing; we are unable to confirm this. The batch size of the coolers appears to be significantly larger than a typical prototype production, therefore this notion might not be true.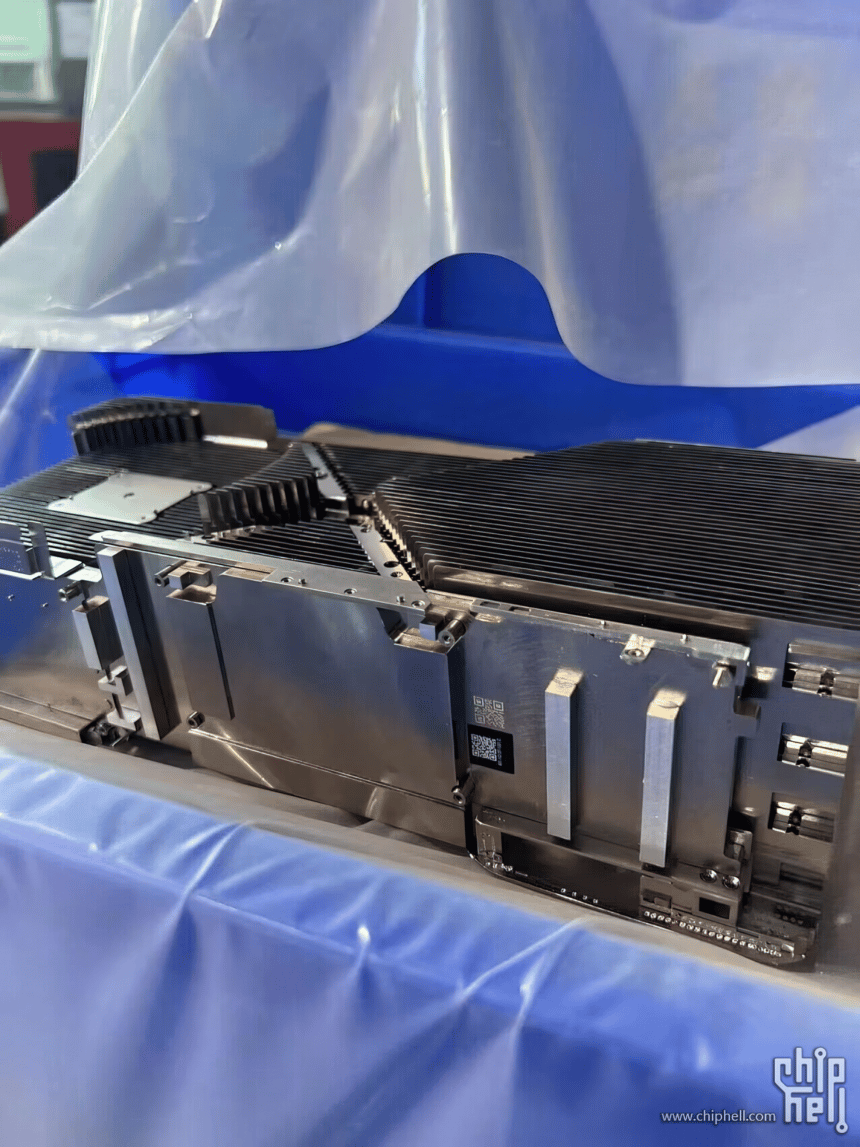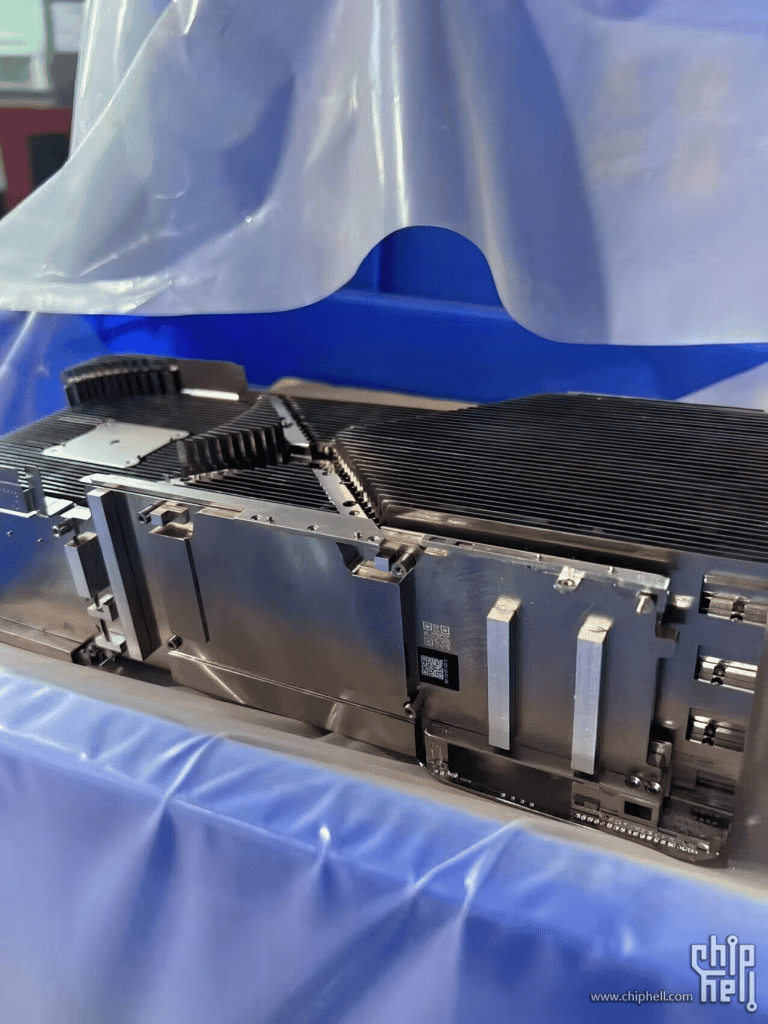 Speaking of the heatsink itself, both the heatsink and the die-cast aluminium frame are shown in the images. A minimum of four slots are covered by the shroud frame, making it one slot larger than the RTX 4090 FE graphics card that is currently in use. The monster-sized heatsink boasts a dual-fan axial-tech design and increased surface area to cool the GPU, VRAM, and power supply. The mounting bracket and cool plate of the heatsink appear to be on the sides of the card rather than the bottom, which is uncommon. This may suggest that the PCB is attached to the sides of the card, but that doesn't appear to be the case. We are unsure of its intended use.
The Ada Lovelace Titan won't be available from NVIDIA in the near future. But if the top-tier technology in RDNA3 really poses a danger, NVIDIA may let loose this beast. Both businesses are now in a deadlock, and AMD intends to take action on November 3rd.