Ada Lovelace Gaming GPUs won't be replaced by NVIDIA until 2025, according to a new roadmap.
The anticipated launch window for NVIDIA's next-gen GPU and CPU lineup has been disclosed in a new roadmap, which was shown during the ML Commons Training results announcement and made available by HardwareLuxx. Hopper-Next GPUs, also known as Blackwell, will be released in 2024, according to NVIDIA.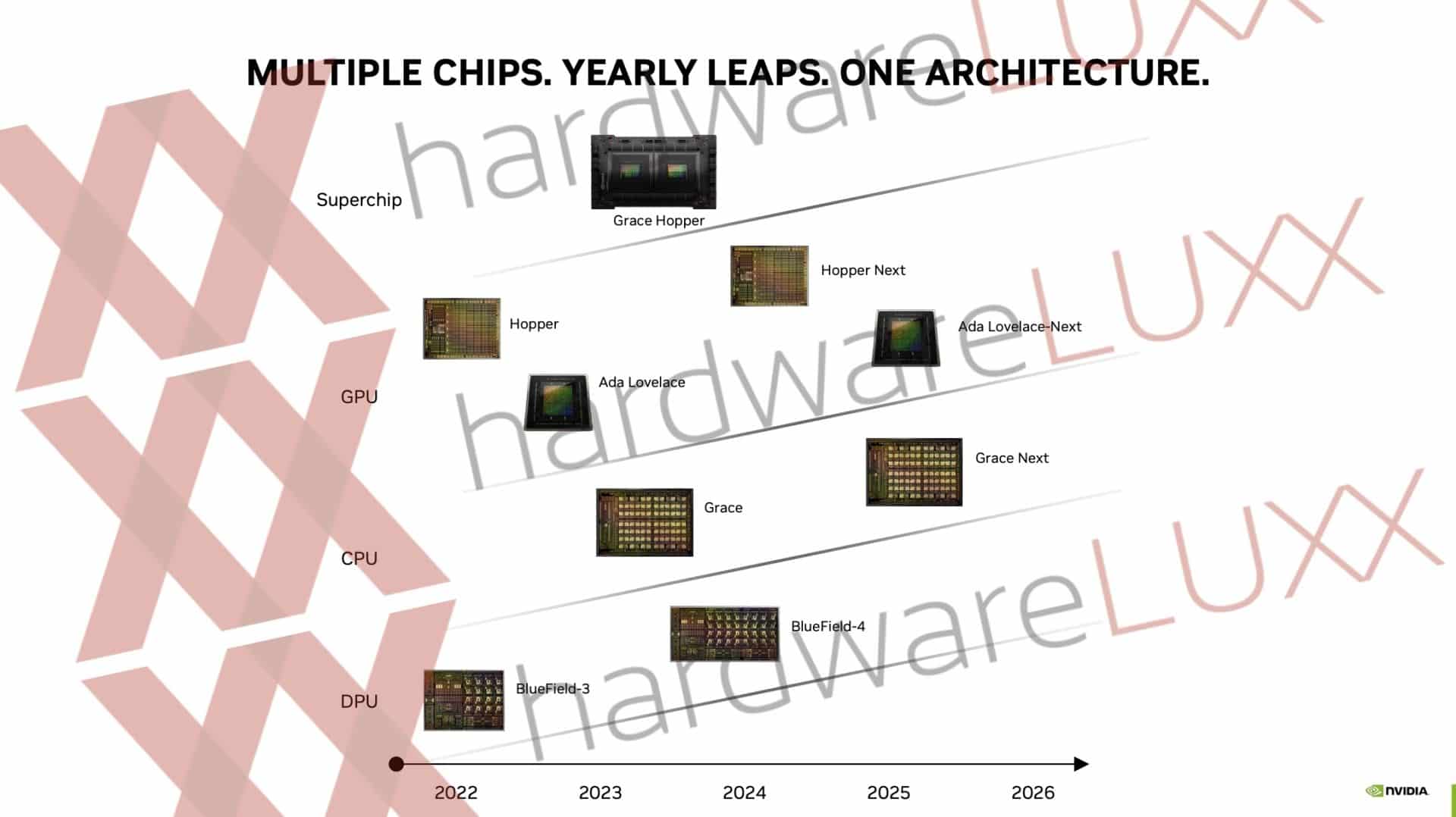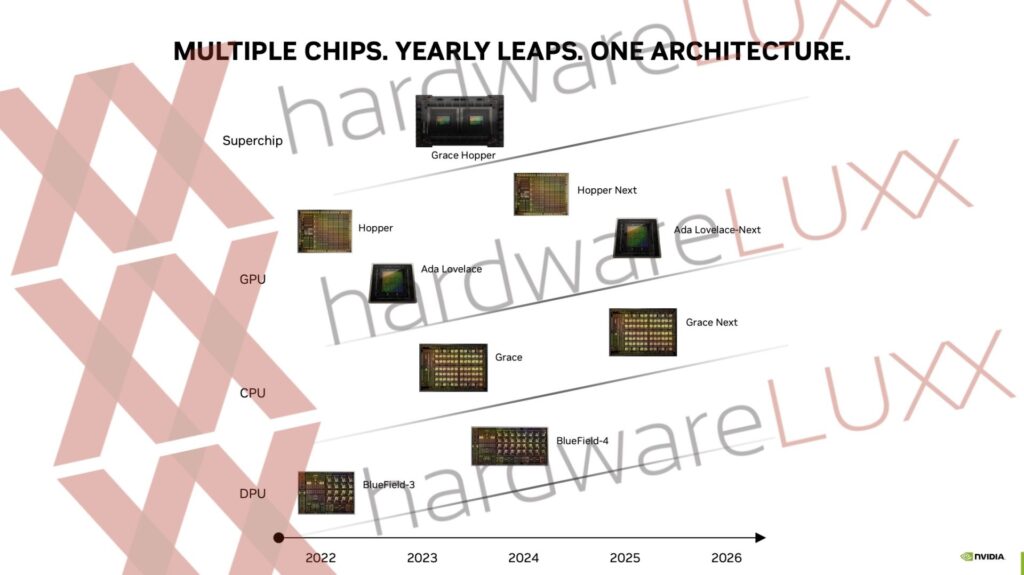 However, Blackwell is probably solely an HPC and AI-focused GPU architecture. Ada Lovelace-Next, the name of the gaming GPUs' replacement, is expected to arrive one year after Hopper-Next, indicating a 2025 release. Since there is currently no competition in this market and NVIDIA's RTX 4090 is the fastest card available, the firm does not see the need to introduce the RTX 4090 Ti just yet.
In addition to its GPU range, NVIDIA has its Grace Next CPU architecture, which uses Arm cores, and is anticipated to be unveiled in 2025. This would also imply that when the Radeon RX 8000 series is introduced the following year, NVIDIA would pit its updated and current Ada Lovelace GPUs against AMD's RDNA 4 graphics cards. The Battlemage GPUs from Intel are also anticipated to go on sale in 2024.