Oppo thinks the Find X6 Pro is the greatest smartphone camera available, and it seems DxOMark concurs. The device received 153 points, placing it at the top of all time rankings, one point ahead of the Honor Magic5 Pro and three points ahead of the third-place Huawei Mate 50 Pro.
The Find X6 Pro's three enormous sensors enable it to provide exceptional clarity at all focal lengths with less noise in dimly light settings and superior video stabilization.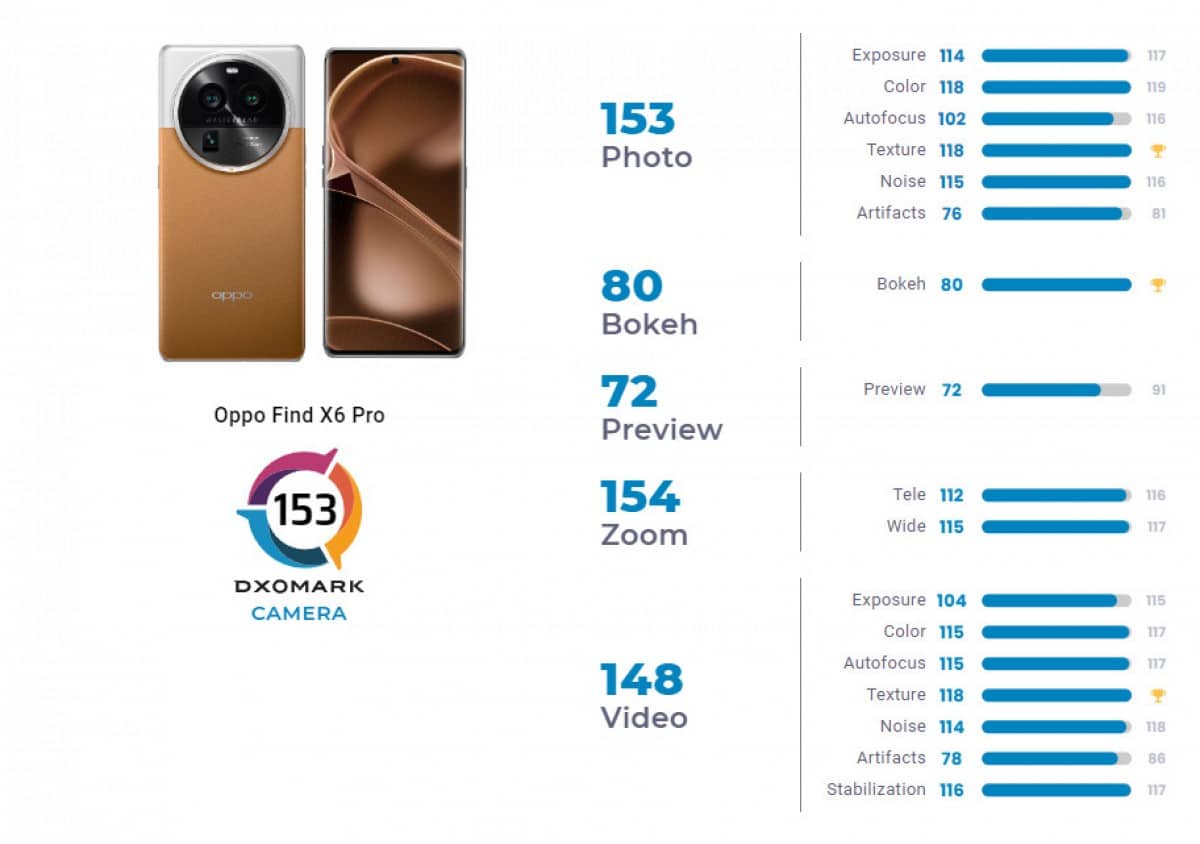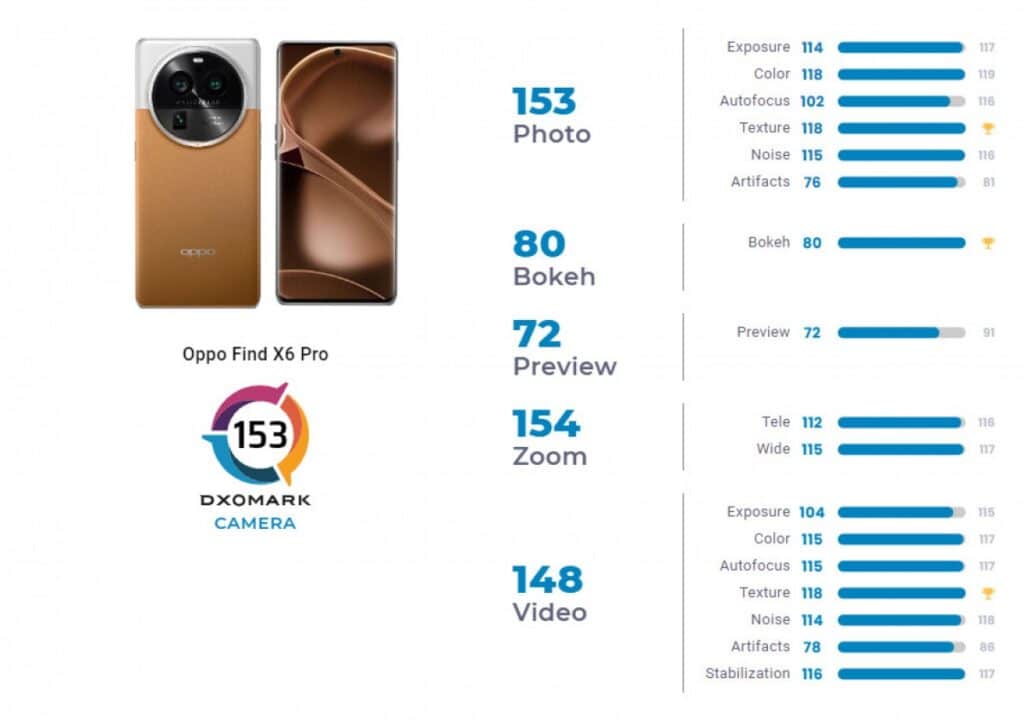 Nonetheless, the DxOMark reviewers did have a few gripes. Both static photos and films seem to have uneven exposure metering from the phone. You would also need to shoot group photos from a distance since the primary camera's 1″ sensor prevents everyone from being in focus otherwise.
Yet the problem of shallow depth of field affects all big-sensor smartphones, not just the Find X6 Pro.