The renderings of Google's upcoming Pixel 8 in white, also known as Porcelain, are now in our possession. If everything goes as planned, the smartphones will make their debut at Google I/O 2023, which is scheduled for May 10 of this year. As a result, you may anticipate a positive outcome.
Google didn't bother with a complete redesign for the Pixel 8, opting instead to use design cues from the Pixel 7. The new phone is noticeably different from its predecessor in one key respect, however: its boxy form has been replaced with a more rounded one.
Here, you can check out some renderings courtesy of OnLeaks and MySmartPrice: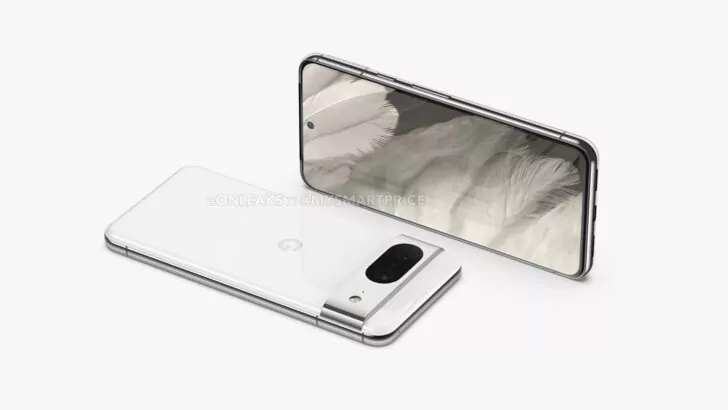 The Pixel 8 is noticeably more rounded than its predecessor, the Pixel XL, and lacks the rumoured phase detection and autofocus (PDAF) sensor purportedly located beneath the LED flash. If the size of the phone in these pictures seems unusually tiny, that's because it's expected to measure just 5.8 inches when it's released.
The Pixel 8 also deviates from the more expensive model by having fewer cameras overall. As telephoto cameras are usually useless, we're crossing our fingers that this is a hybrid of an ultra-wide and a main camera. Apart for those few tweaks, the Pixel 8 is almost indistinguishable from its predecessor. This implies that you will get a Tensor G3 chipset, in addition to all the other benefits offered by the Pro model. The smartphones will likely debut with Android 14 preinstalled.