In collaboration with accessibility experts AbleGamers, SpecialEffect, and StackUp, PlayStation unveiled a new accessory today at CES 2023. Project Leonardo is the company's newest step toward revolutionizing gaming. It is an adaptable controller kit that is ready to use right out of the box for gamers with disabilities.
The gadget, which was briefly shown on stage, seems to be a hub with replaceable plates and components to which users may connect various devices, including air tubes, pedals, and switches of all kinds to activate various buttons. An analogue joystick and eight buttons may be supported by each Project Leonardo UFO-shaped item, and they can be connected to one another or with a traditional controller to improve or replace any function.
Project Leonardo may be utilised with the PlayStation Dualsense controller or any other device of a similar kind. Players may combine up to two Project Leonardo controllers and one DualSense wireless controller into a single virtual controller to fit their own gameplay needs.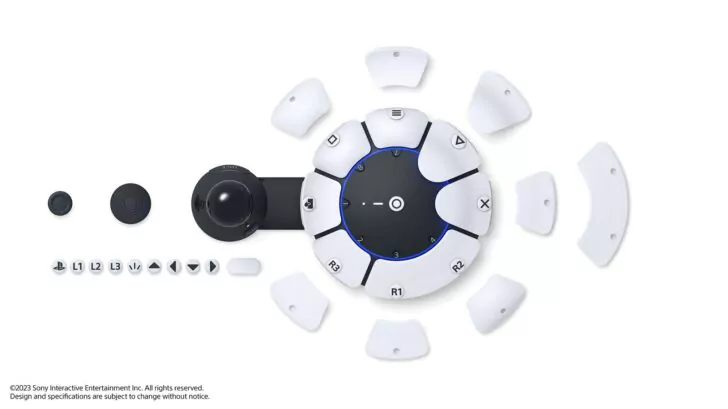 The controller has four 3.5mm AUX ports that may be expanded to support a variety of extra switches and external accessibility equipment. As a result, users may add custom switches, buttons, or analogue sticks to the Project Leonardo controller. Every one of the external accessories has the option of being dynamically connected or removed and may be configured to work like any other button.
Project Leonardo is still under development, thus there is no estimated release date or cost at this time. We anticipate hearing more about Sony's project in future.