In the past we have had retailers listing that speculated the release of Prince of Persia The Sands of Time Remake for Nintendo Switch, but this time the retailer in question is Ubisoft themselves. Perhaps this is an early confirmation for a Nintendo Switch port being confirmed to be in development?
Prince of Persia The Sands of Time Remake for Nintendo Switch – The Hourglass Trickles
We have previously covered the prospect of Prince of Persia The Sands of Time Remake for Nintendo Switch because of third-party retailers listing the game on their website, but this time we have a source that is straight from the proverbial horses mouth.
Ubisoft's own store page for the game has a Nintendo Switch version listed.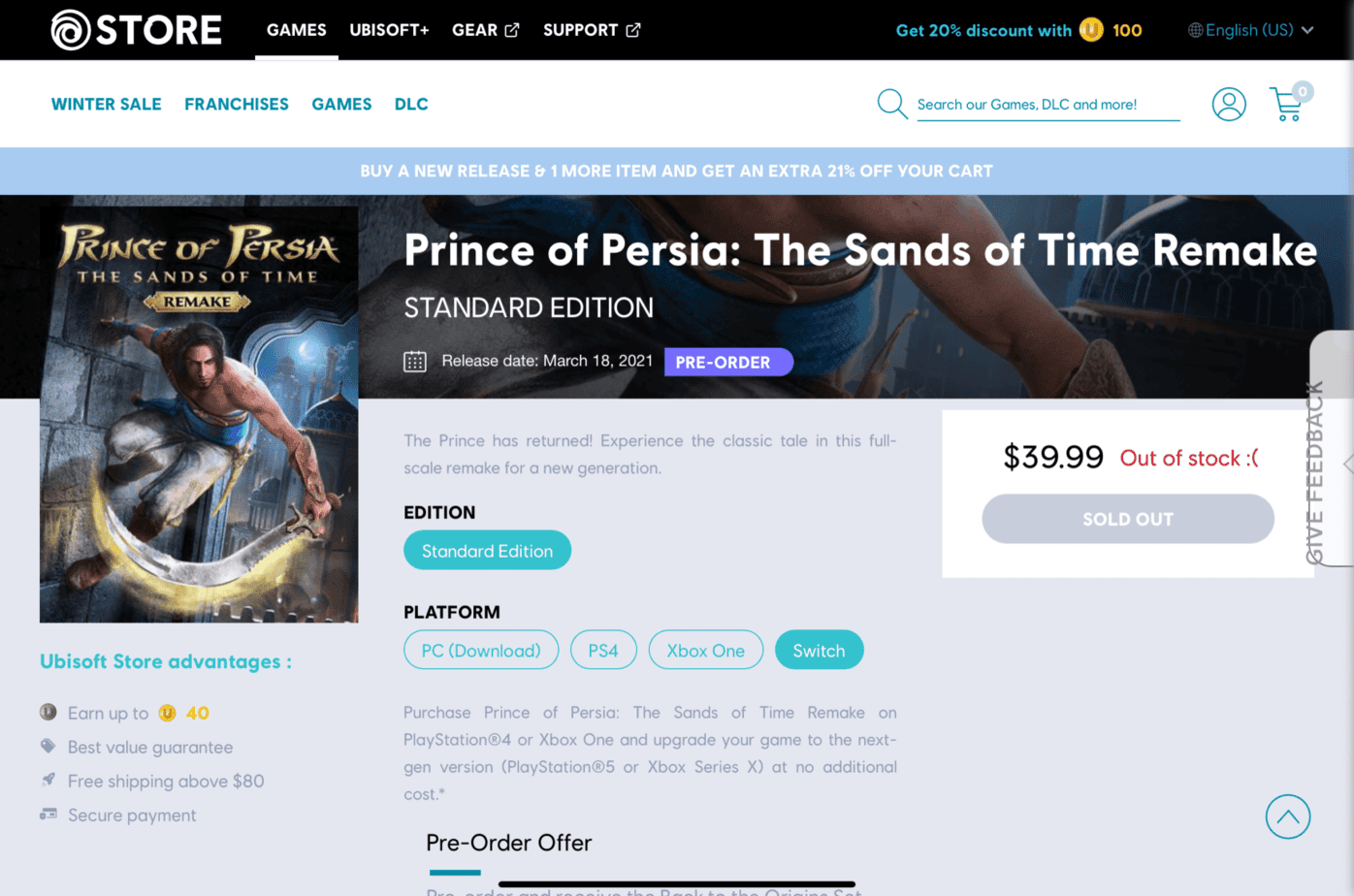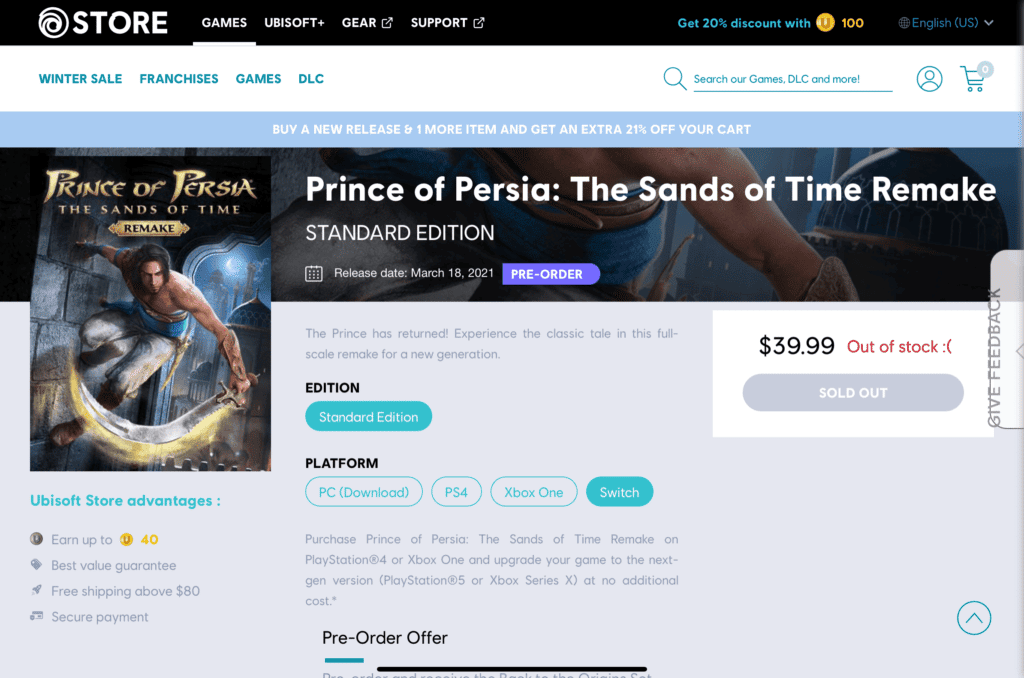 The game was already confirmed for the PS4, Xbox One and PC set for release in March 2021, but a Nintendo Switch version was never confirmed by Ubisoft. The official trailer for the game is also confirming the aforementioned versions.
Nintendo has yet to put an official video on their channels, so perhaps an announcement is imminent, but not set to happen just yet.
Prince of Persia Sands of Time Remake is the remake of the 2003 original that helped move the series into 3D and started off a memorable trilogy that was short-lived. With hope, this could be the first step towards reviving a once great series that fans fondly remember.
Hopefully we get an official announcement of the Nintendo Switch version sooner rather than later, as a listing on the official website should be some positive indication of the game coming soon.
The story will follow all of the events of the original game and is under development by Ubisoft Pune and Mumbai, who are hard at work on making the game from the ground up and better than the original game, we can hope that they are able to achieve that ambition.
For now, all we can do is wait for official news on a new version of the game in the days to come. With the game now less than a few month away from release, an announcement should come very soon so keep your eyes peeled in the days to come.