With the launch of the PS5, fans were quick to transfer their PS4 save games to continue playing on Sony's new system, however it seems that the console has a glaring flaw in its backup system. PS5 Game Saves can only be backed up using PS+ Cloud service and can't be backed up by USB.
Your PS5 Game Saves are in danger
It seems that PS5 Game Saves can only be backed up using the PS+ cloud backup service. Spotted by TweakTown, they were disappointed to learn that the console doesn't allow for backing up via USB storage which is a disappointment.
While PS+ does upload save files frequently, a USB drive as an added option is something many fans enjoyed about the PS4.
Nintendo is the only other company that doesn't offer a hardware solution for backing up save files, and they also offer cloud backup to select Nintendo games and not all of them.
Hopefully Sony rectifies this issue in the future via a firmware update which will help put many fans minds at ease.
In addition, save files themselves are also a tricky affair, Sony has stated that cross-generation save file support is up to the developers and out of Sony's control.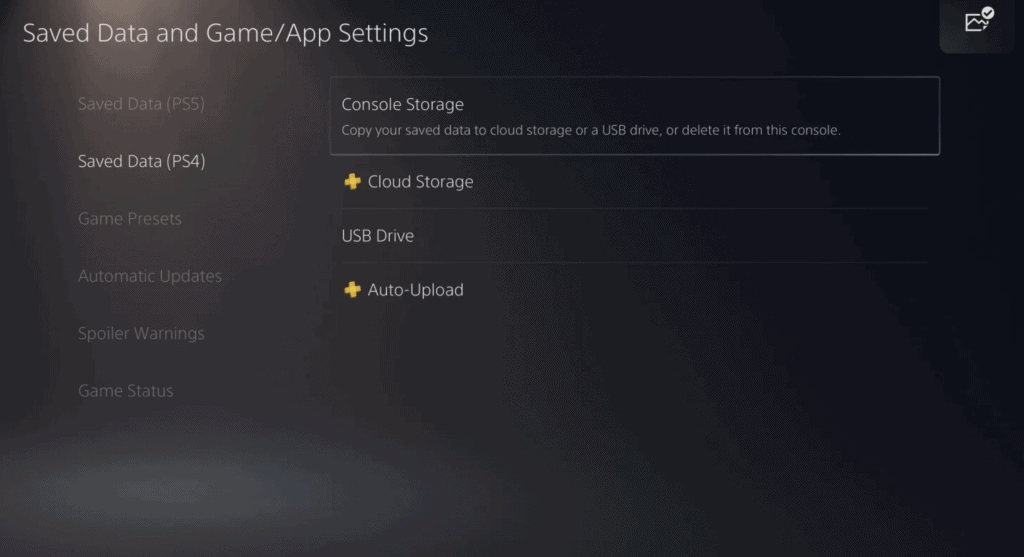 This means that unless the developer is willing to put the effort, all your time spent on a PS4 game that is also on the PS5 could mean the difference of continuing where you left off to starting over from scratch.
So far Sony has offered great first-party support with regard to this. The best examples are of Spider-Man Remastered and God of War. However, many developers like Ubisoft have yet to properly implement the feature which means your progress on the PS4 or Xbox One may not carry over for the same game on the PS5 or Xbox Series consoles.
With the current state of affairs with Save files, we are willing to give Sony a chance to make things right, but unfortunately it seems that Sony has to bring a lot of features to the PS5 that were on the PS4, which hopefully will be addressed with firmware updates.