Given their performance compared to budget dGPUs, AMD's RDNA 3 iGPUs like the Radeon 780M are interesting. This chip might be a major threat to NVIDIA's discrete GPU industry in the future, as fresh benchmark tests suggest it can compete extremely well with some of the most popular entry-level discrete gaming GPUs.
Later this quarter, AMD will release the Ryzen 9 7940HS, the most powerful mobile processor in the Ryzen 7040 series. This CPU has a Radeon 780M RDNA 3 GPU with 12 Compute Units running at up to 3000 MHz, as well as 8 cores, 16 threads, a base speed of 4.0 GHz, a boost clock of 5.2 GHz, 40 MB of total cache, and a boost clock of 5.2 GHz.
With LPDDR5-6400 RAM and presumably running at a lesser TDP, as seen by its lower CPU score in 3DMark Time Spy (the 54W TDP is 34% quicker), we once again see the AMD Ryzen 9 7940HS in action in fresh performance testing by Golden Pig Upgrade over at Bilibili.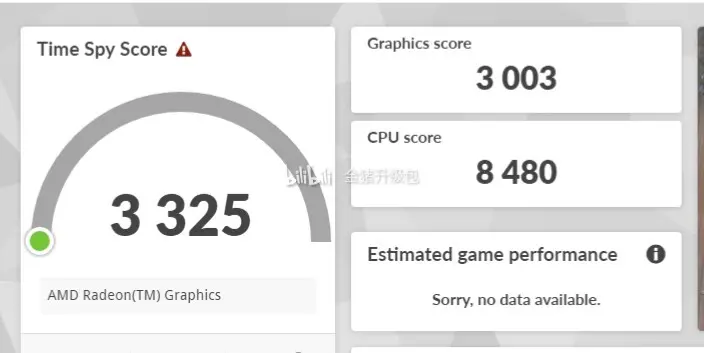 The AMD Radeon 780M RDNA 3 iGPU is now capable of exceeding 3K points for the first time, which is outstanding for an integrated architecture. In addition, as was previously stated, this is not the absolute best performance that the chip can provide.
We may expect it to surpass the NVIDIA GeForce GTX 1650 Ti Laptop and get close to the RTX 2050 thanks to its support for up to LPDDR5X-7500 memory and its higher TDP limit. Although laptops with the more recent RTX 40 entry-level GPU lie well ahead, they also cost much more and use significantly more power than those with an integrated GPU, which shares its TDP with the CPU and is more efficient overall.
Later this month, AMD will release its Ryzen 7040 "Phoenix" APUs in a variety of flavours and laptop configurations. When these laptops finally reach the shelves, we anticipate that these CPUs will still support all of the Radeon-exclusive capabilities, including raytracing, FSR, RSR, and other technologies.