Over the weekend, RazerCon 2022 got underway, and today CEO Min-Liang Tan publicly unveiled the Razer Edge, the company's first portable Android gaming console. The first 5G portable console with capability for sub-6 Ghz and mmWave connection was teased late last month and is now commercially available.
The Razer Edge is Packed With Features Which Will Undoubtedly Disrupt the Market.
The 6.8-inch AMOLED display on the Razer Edge features FHD+ (2400×1080) resolution and a 144Hz refresh rate. A 5MP 1080P webcam is also located up front. Razer uses the Snapdragon G3x Gen 1 CPU from Qualcomm coupled with 8GB of LPDDR5 RAM and 128GB of UFS 3.1 storage that can be expanded to 2TB using the microSD card slot. You can play native Android games, stream PC games from your computer's game collection, or access games in the cloud through services like Xbox Cloud Gaming or Nvidia GeForce Now.
The Razer Kishi V2 Pro controller, which is included with the Razer Edge and has two programmable buttons, HyperSense haptics, a D-pad, eight buttons, two triggers, and two bumpers, is also included. The controller also includes a USB-C connector and 3.5mm headphone jack.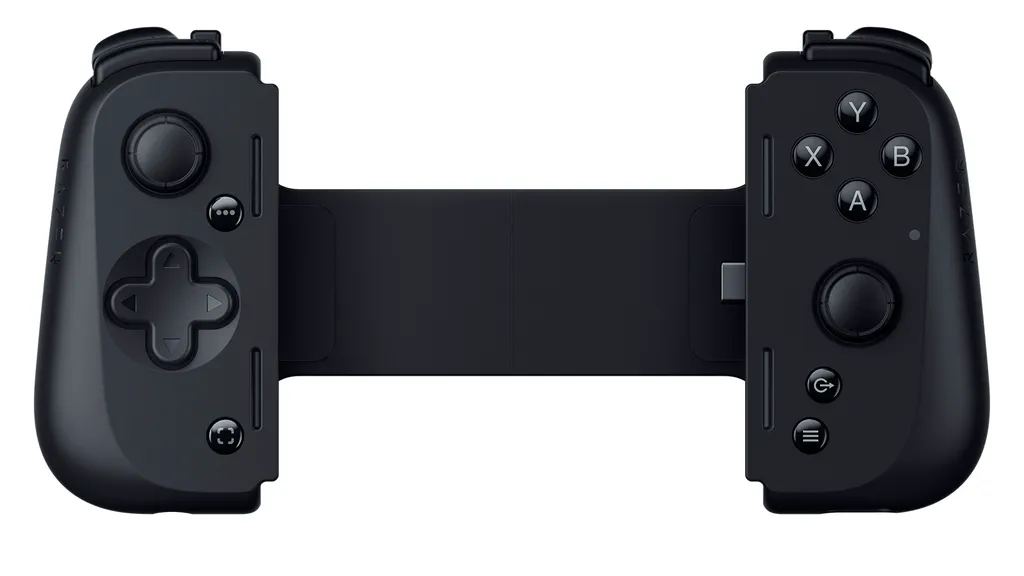 Razer worked with Qualcomm and Verizon on this project. The Edge is powered by the Snapdragon G3x Gen 1 Gaming Platform, which was created especially for it. In addition to the device's octa-core Kryo CPU operating at 3 GHz and Adreno GPU, active cooling is provided by six air vents. According to early benchmark results obtained by Razer, the Snapdragon G3x Gen 1 offers speeds that are twice as quick as the Snapdragon 720G.
Connectivity is clearly essential for a device designed for cloud-based gaming. The Edge has WiFi 6E and provides multi-gigabit bandwidth for quick downloads and uploads, according to Razer. The LTE, UMTS, Global LTE, and LTE Cat 22 channels will also be supported by the Verizon-only 5G variants.
The Razer Edge W-Fi-only model costs $400, while the Razer Hammerhead True Wireless (2021) earbuds-bundled Founders Edition costs $500. Although the price of the 5G variant has not yet been determined, it is listed as coming soon. Starting today, buyers may reserve a Razer Edge by contributing $5 on the Razer website, which will be subtracted from the console's ultimate cost.