The Realme 10 Pro Coca-Cola Edition has finally been officially released in India after just a few weeks of leaks.
Although there are many smartphone brand collaborations that have flooded the market in recent years, Coca-Cola has never collaborated with a brand on a device before. The mid-range Android handset, the Realme 10 Pro Coca-Cola Edition, has been updated with changes to match the soft drink maker's branding.
The Realme 10 Pro Coca-Cola Edition's technical characteristics include a 6.7-inch 120Hz LCD display, a Qualcomm Snapdragon 695 5G-capable engine, 8GB of RAM, and 128GB of internal storage that can be increased to 1TB via a micro SD card. With a 33W cable charger, the battery's weighty 5,000mAh capacity can be charged to 50% capacity in about 30 minutes.
The 108-megapixel primary sensor and 2-megapixel depth sensor are the key components of the back camera system. A 16-megapixel sensor may be found in the punch-hole notch if you like taking selfies. Even though it is not a flagship camera system, it has several upgraded functions that are accessible inside the built-in camera program, making it adequate for the majority of circumstances.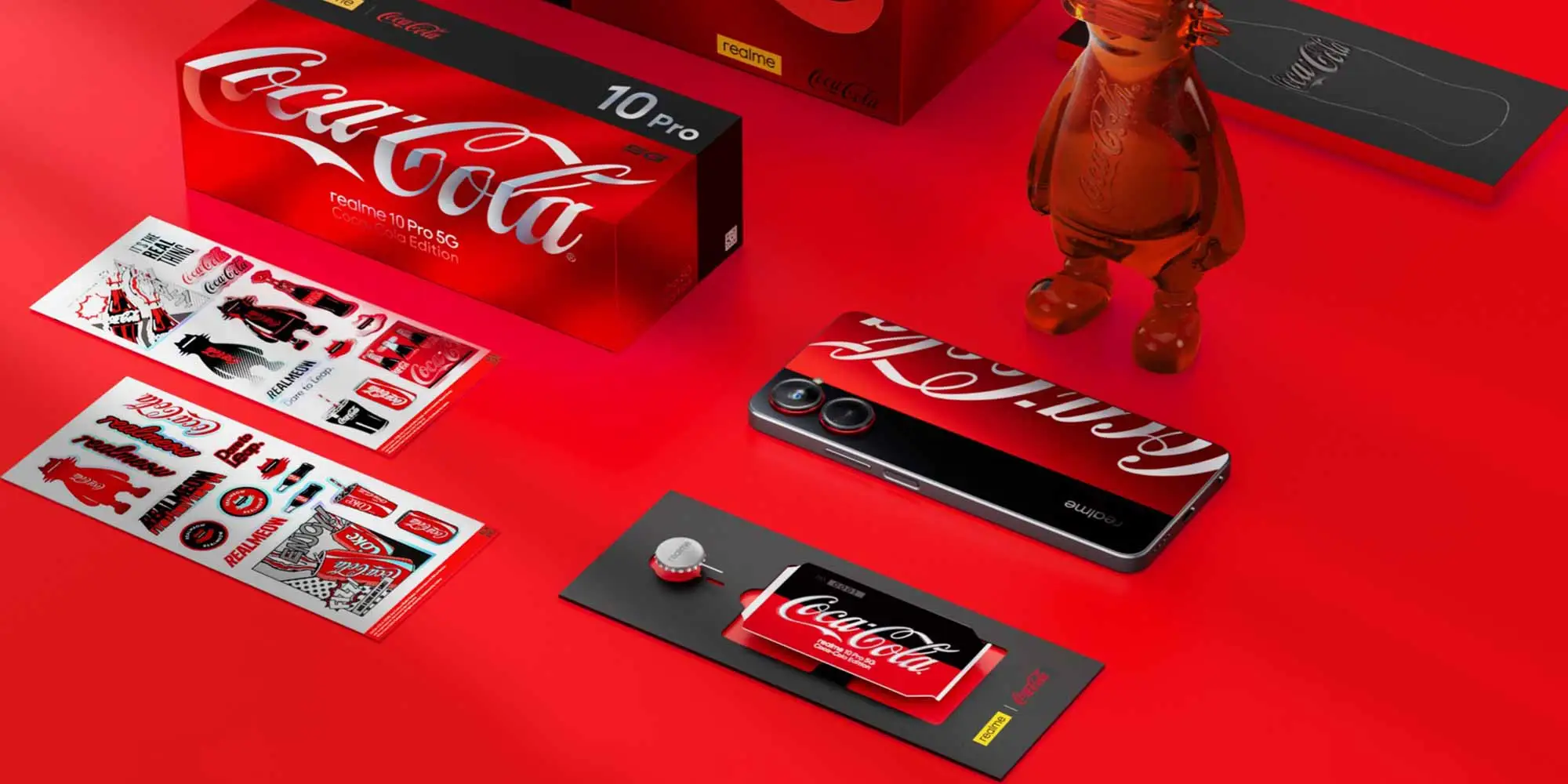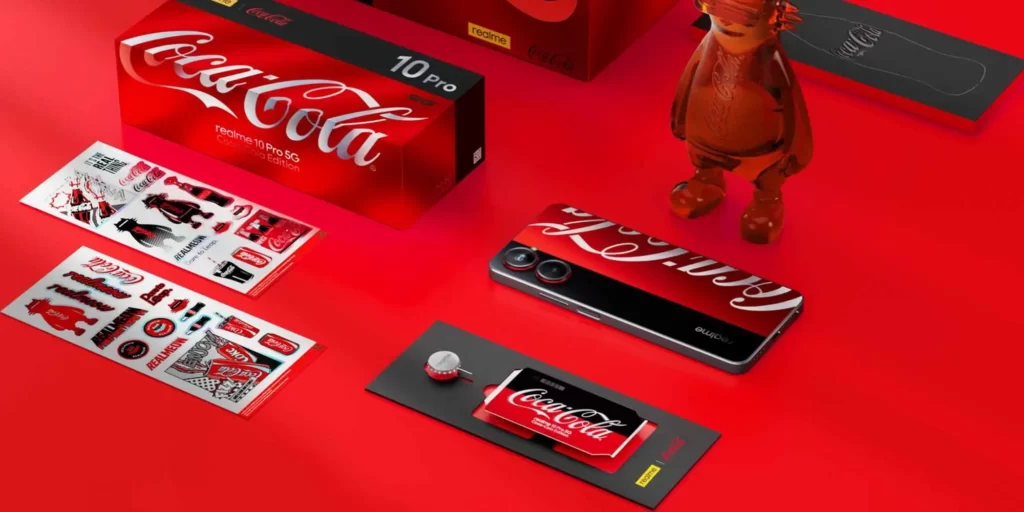 The distinctive red and white "Coca-Cola" text emblem with a black border stripe dividing the camera system is imprinted on the Realme 10 Pro Coca-Cola Edition. The flat side bezels are matte black, with red accenting around the twin camera rings. On the side-mounted fingerprint scanner, the Coca-Cola logo is even carved into the metal. Overall, the largest soft drink in the world with a Realme gadget like this make for a clean merger. Despite being marketed as "Coke Design," these modifications are tasteful.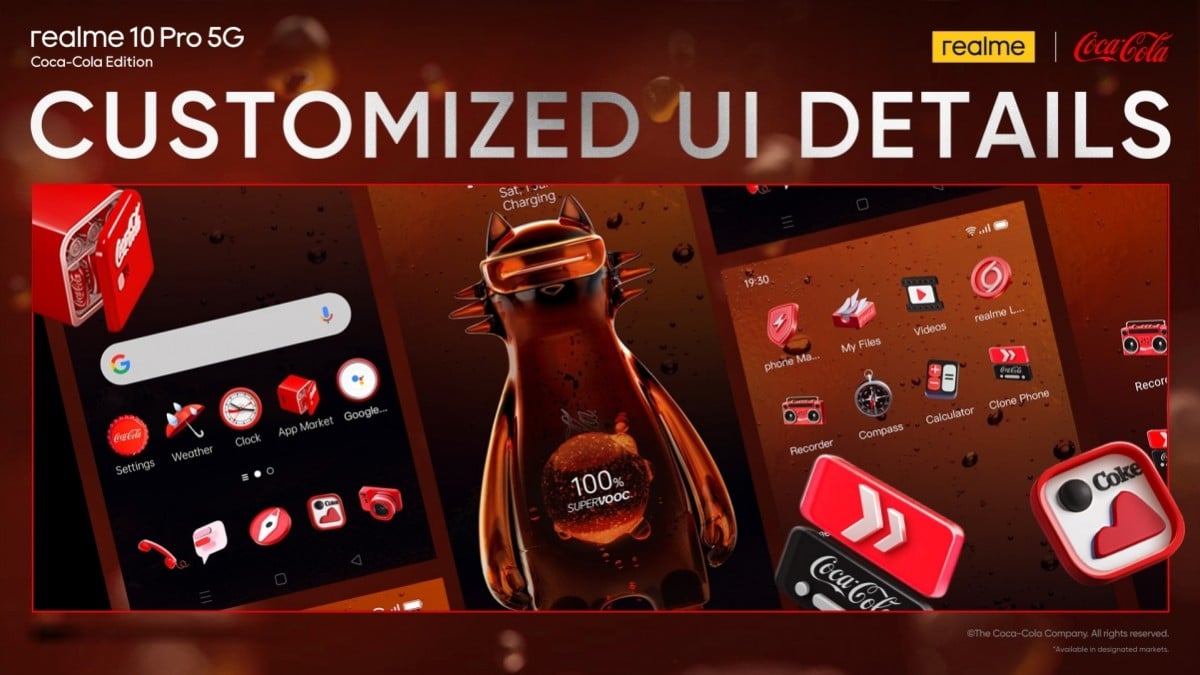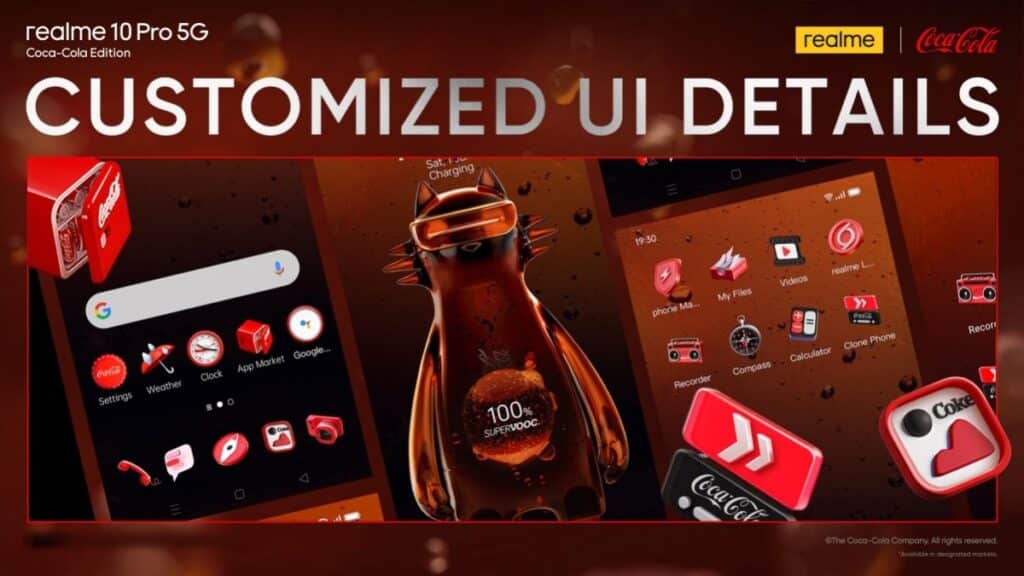 The cooperation does not stop there. Realme UI 4.0, which is based on Android 13, is already installed on the smartphone. This third-party skin has Coca-Cola theming in almost every place. The majority of the default icons have a beverage theme, and there are also original drink bubble backgrounds available. You'll be happy to know that there are more fizz and bubble-style ringtones available in addition to the iconic Coca-Cola ringtone.
Only Realme.com and Flipkart in India directly sell the Realme 10 Pro Coca-Cola Edition. It costs ₹20,999, or around $255. This can be a collector's edition that is difficult for die-hard Coca-Cola enthusiasts to get.