Next month, the Realme 11 series will be unveiled. Realme 11, Realme 11 Pro, and Realme 11 Pro+ are the three phones we anticipate to be released, and there will once again be a model with a curved display in the range.
VP at Realme Xu Qi Chase posted a photo of the new device next to the GT Neo5 and GT Neo5 SE.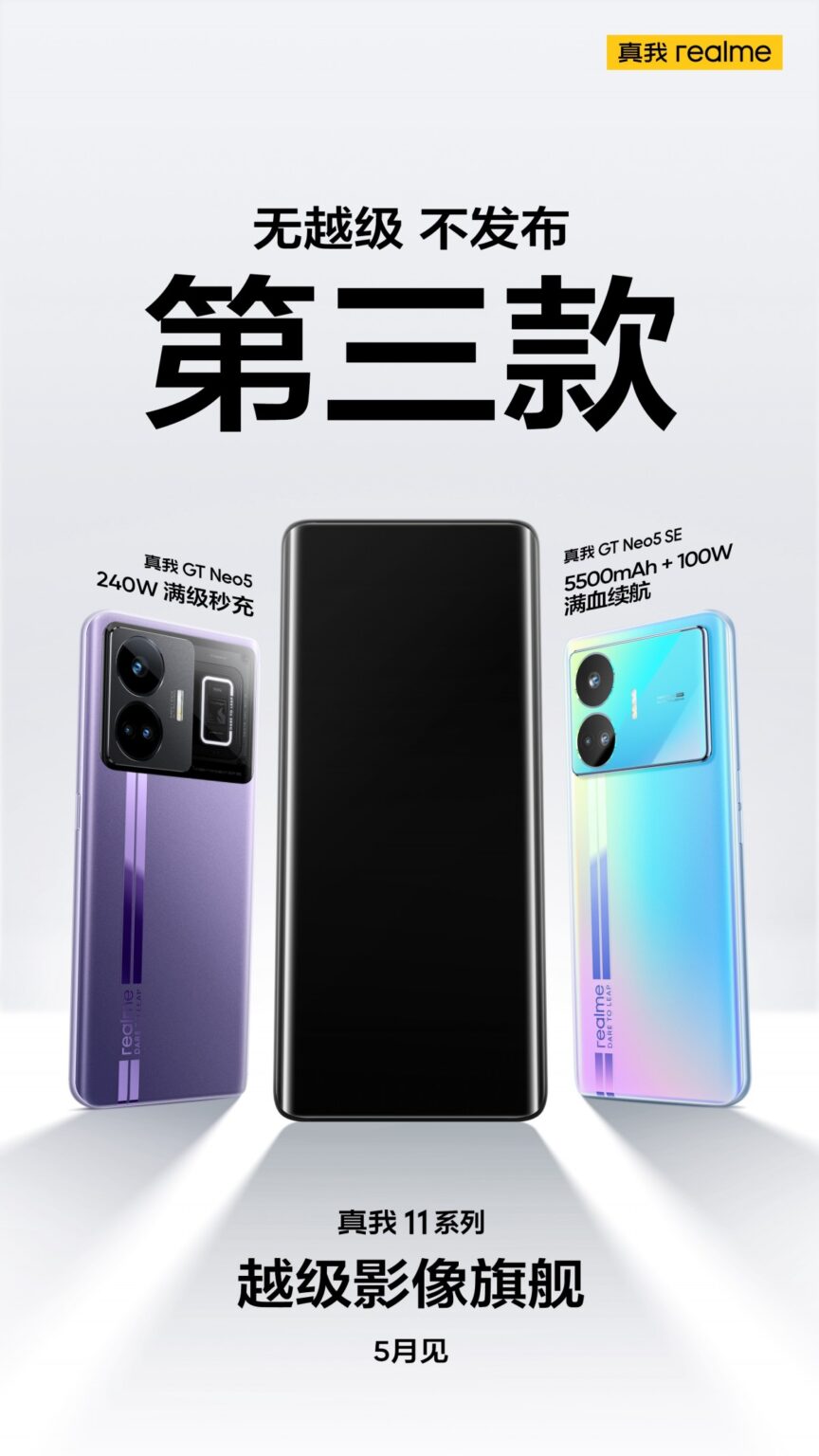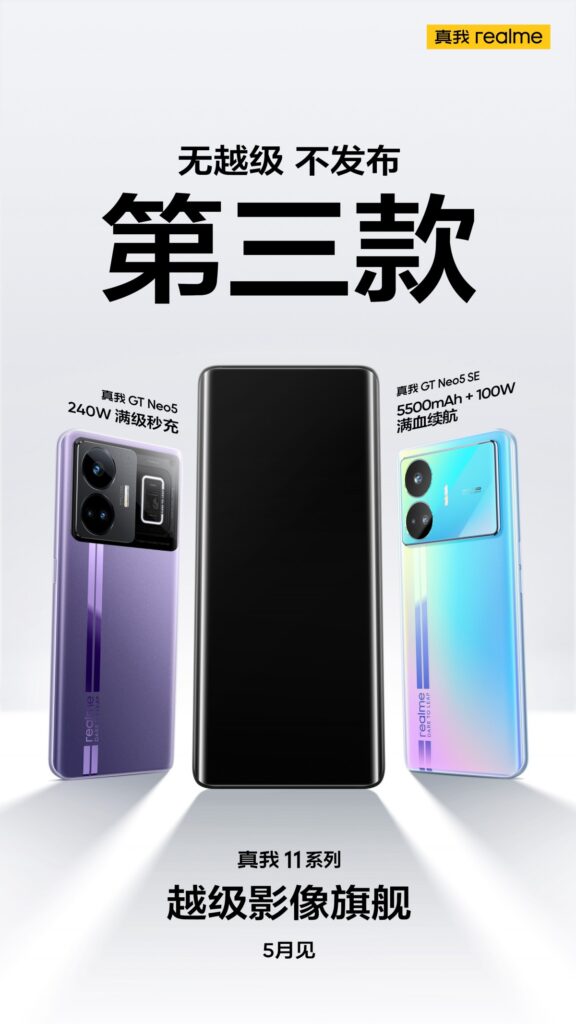 The series' previous models, the 10 Pro and 10 Pro+ from a year ago, also sported AMOLED screens with curved edges. According to TENAA, we anticipate that the screen will also retain its 6.7″ diagonal and 120Hz refresh rate.
The Realme 11 Pro and Pro+ will contain a yet-unannounced Dimensity 7000 series chipset with a 2.6 GHz CPU, according to the Chinese authority listing. A stronger camera and quicker charging are expected to come with the Plus edition.