It has recently come to light that a Chinese firm submitted its RTX 4050/4060 models to the EEC. The EEC, often known as the Eurasian Economic Commission, is essentially a register where businesses designate trademarks for prospective goods. It does, however, provide a source of verification for a company's prospective items.
The listings were created by the Chinese business MaxSun. They may not be well-known on a global scale, but they are respected in the Chinese community.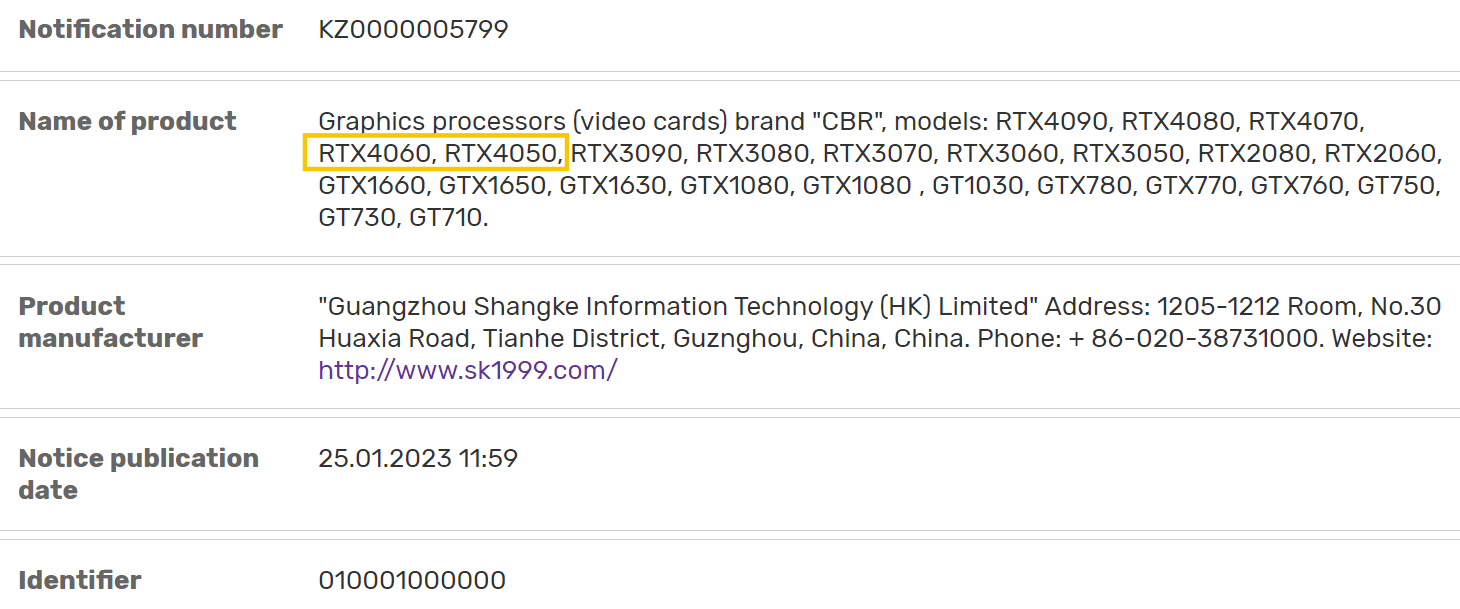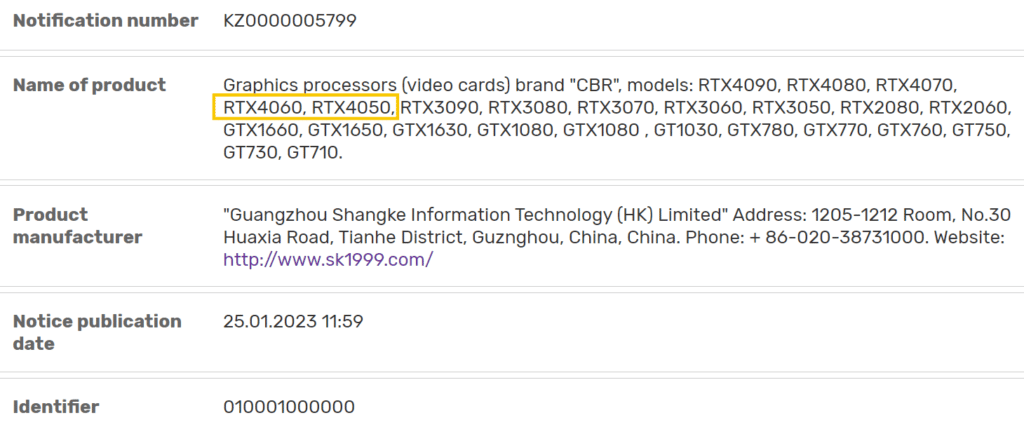 It should be noted that there are several SKUs available in addition to the RTX 4060 and RTX 4050. As NVIDIA has not yet unveiled the RTX 4070, a launch may not be imminent.
The RTX 40 Mobile GPUs from NVIDIA were just announced, therefore it's probable that these SKUs may debut at Computex 2023. In a similar vein, we can almost certainly expect AMD to unveil its first Navi32 products at the same event. Team Red will undoubtedly have more time to address their present RDNA3 hardware/driver-related faults.
The RTX 4060 is anticipated to employ the AD106 GPU, which has 32 SMs or 4096 Cuda cores. The RTX 4060 Ti is said to only need 160W of power, therefore the TDP may fall below the 150W requirement. In addition, it should have 8GB of GDDR6 memory connected to a 128-bit memory bus.
The RTX 4050 should have a few more Cuda cores than the RTX 3050 and might wind up utilising the AD107 GPU. Actually, everything is dependent on NVIDIA. Where it might have been far more powerful, the RTX 3050 performed on par with a 1660 Super. NVIDIA's defence in this situation was the RX 6500 XT's lack of RAM.