The price of DLSS 3 with RTX Ada has been reduced to only $299 US because to the release of NVIDIA's GeForce RTX 4060 8 GB graphics card.
Most gamers, considering the NVIDIA GeForce RTX 4060 (Non-Ti)'s affordable pricing and robust set of features, would benefit from making the switch. The RTX 4060, which is $30 US less than the RTX 3060, offers a solid performance boost over its predecessor while still providing all the features one has come to expect from Ada.
NVIDIA isn't revealing the complete details of the GeForce RTX 4060 today, but it is giving gamers a taste of what to look out to. The most crucial piece of information is that it will be released in July at a price of $299 US, roughly coinciding with the release of the 16 GB RTX 4060 Ti.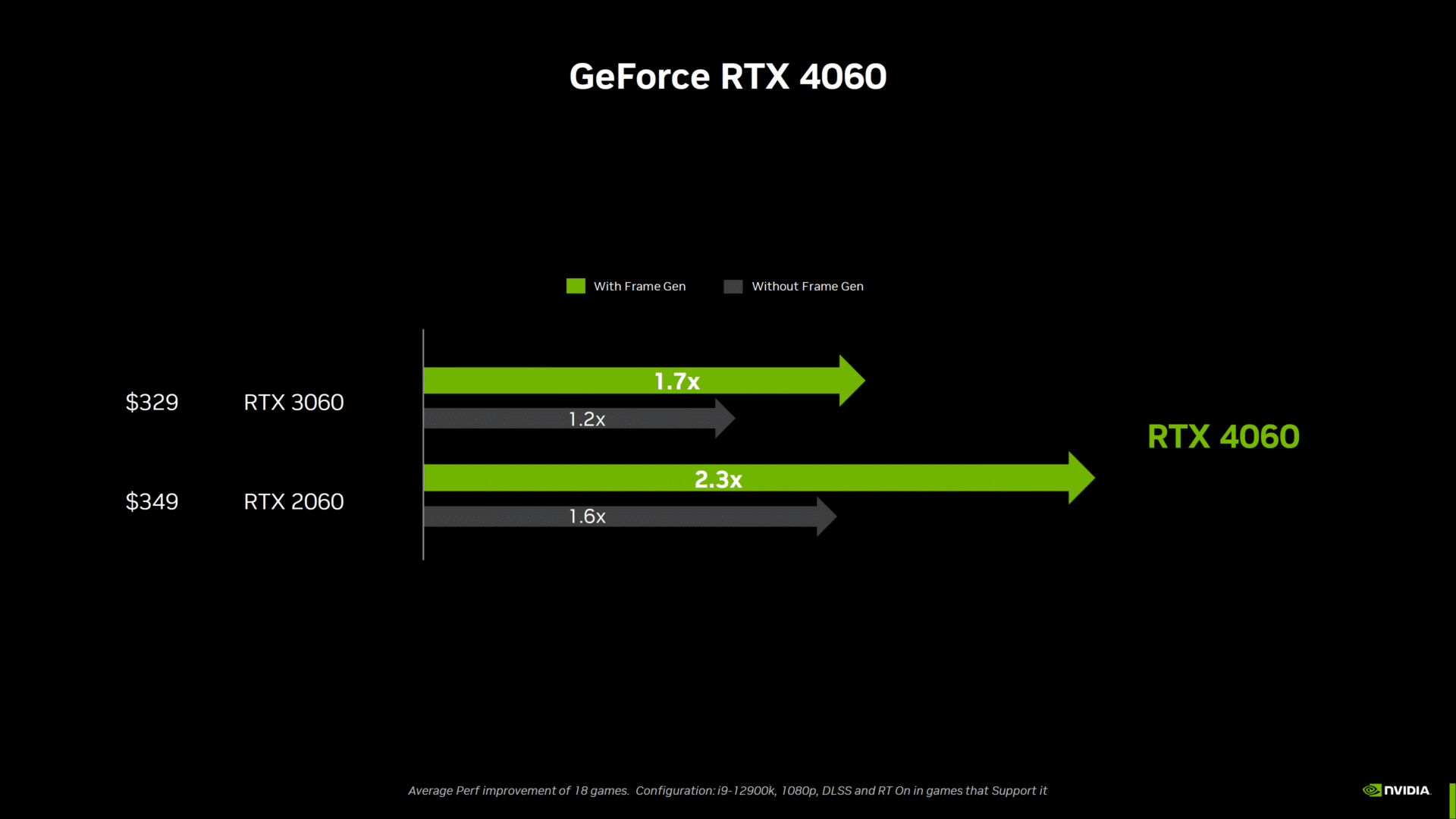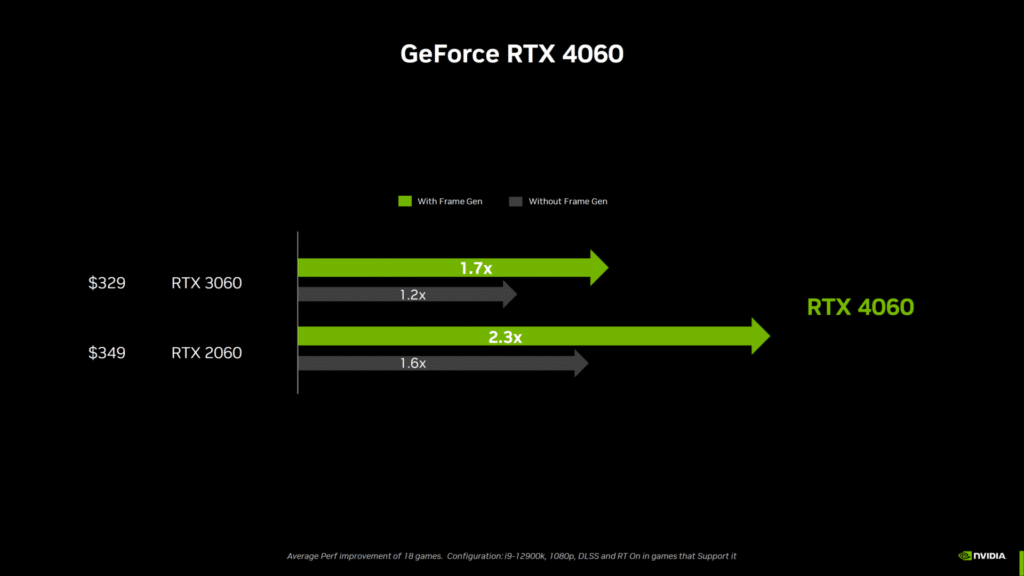 You may receive a performance boost of up to 70% (with DLSS 3) and a 20% performance boost (without DLSS) compared to the RTX 3060 for $299 US. While the RTX 3060's 12 GB of VRAM and wider bus interface set it apart, the RTX 4060 benefits from the same memory management technologies as the RTX 4060 Ti, allowing it to ship with up to 24 MB of L2 cache—an 8x improvement over the RTX 3060.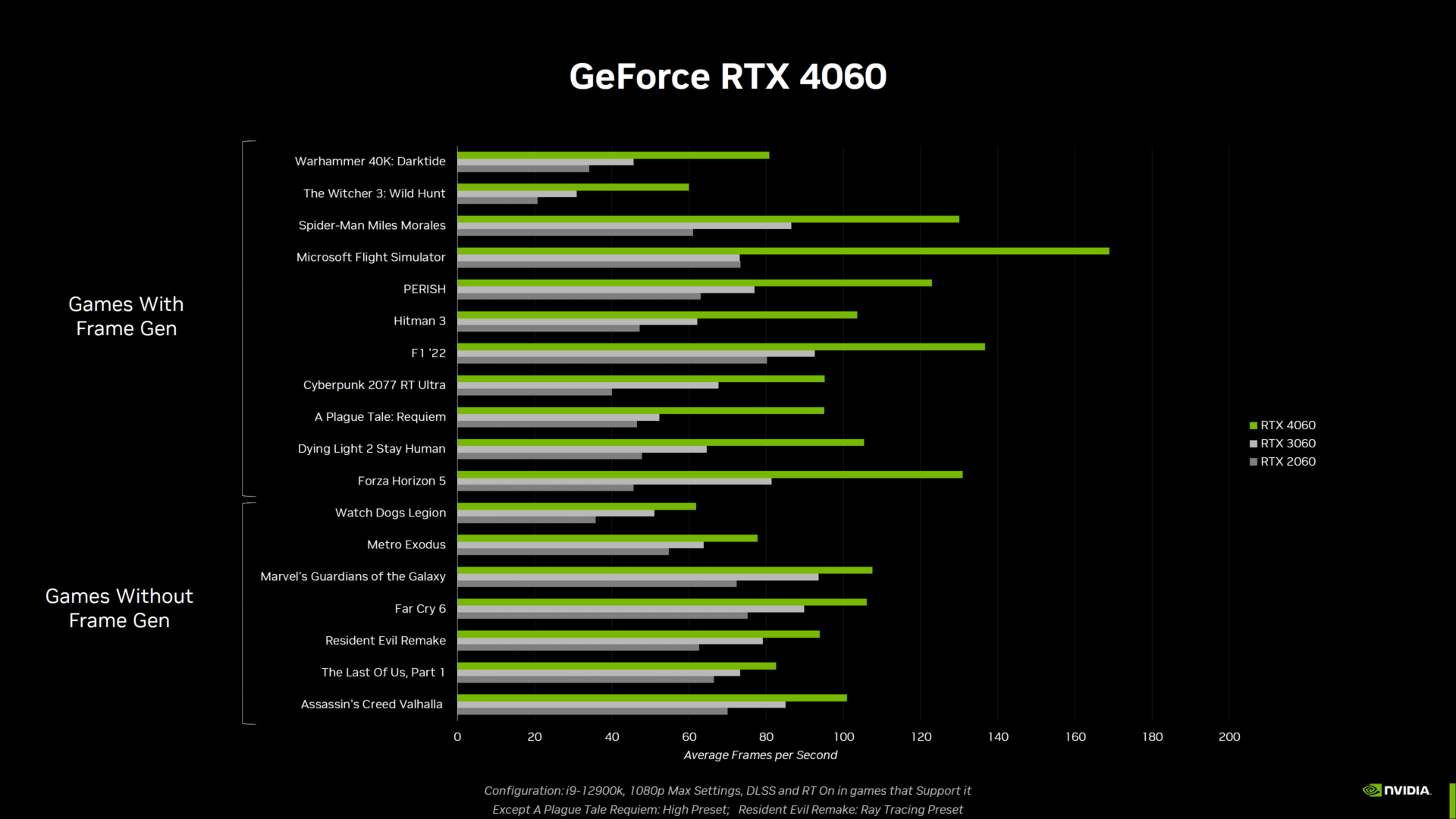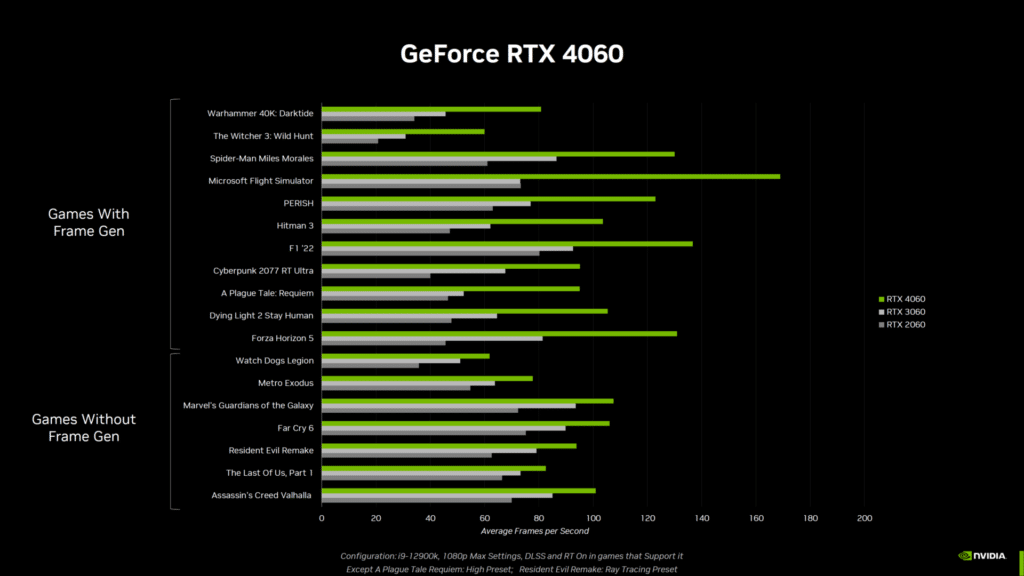 The NVIDIA GeForce RTX 3060 had larger VRAM and a wider bus, but the RTX 4060 was quicker at 1080p, and the advantage over the RTX 3060 widened even more at 1% Low FPS thanks to the RTX 4060's superior L2 cache.
If all goes according to plan, the NVIDIA GeForce RTX 4060 will have a TGP that's 35% lower than the RTX 3060 12 GB. Although the card is advertised as having a 115W TGP, its actual power draw during gameplay is expected to be closer to 110W, with the idle power rating at 7W and the power required to play back videos at 11W.