At least eight distinct variants based on the NVIDIA RTX 4070 non-Ti are under development by MSI. The forthcoming AD104-based card is scheduled to debut the following week. This will be the first Ada Lovelace architecture-based card from NVIDIA to include "standard" power connections.
The Ventus 2X, Ventus 3X, Gaming, and SUPRIM versions will be part of the MSI portfolio. Pictures of the Ventus 3X and Gaming X Trio are available now. The former is a low-cost SKU that only makes use of one 8-pin power connection. A single 16-pin connection will be used by the higher grade gaming GPU.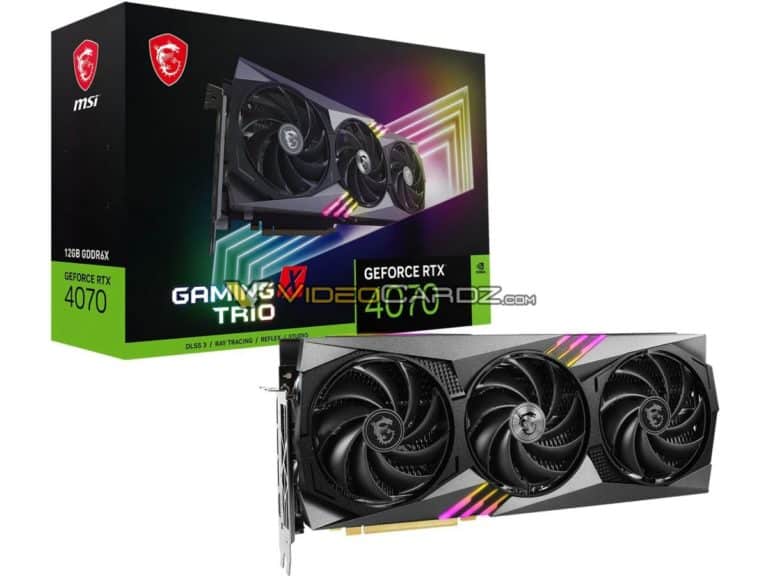 What one should observe right away is that Ventus 3X is MSI's first dual-slot RTX 40 card, while Gaming Trio is a 2.5 slot design. The 8-pin power connection is the most obvious difference to the architecture when compared to the RTX 4070 Ti.
On April 13th, MSI will unveil the RTX 4070 series. The Ventus 3X and 2X (dual-fan) are most likely aiming for NVIDIA MSRP at $599, while the Gaming X Trio is most likely to be the second most expensive card from the MSI portfolio (after the Suprim series).
Source: Videocardz