NVIDIA has tested the reflex latency performance of the future GeForce RTX 4070 with previous RTX 3060 & GTX 1060 GPUs in Counter-Strike 2.
NVIDIA is adding its Reflex technology, which reduces latency in a variety of games, notably eSports games, to Counter-Strike 2, as reported by The Verge. Valve's Counter-Strike 2 has made headlines for its creative new features, like dynamic smoke and sub-tick responsiveness, which gamers of the venerable first-person shooter will experience when it opens.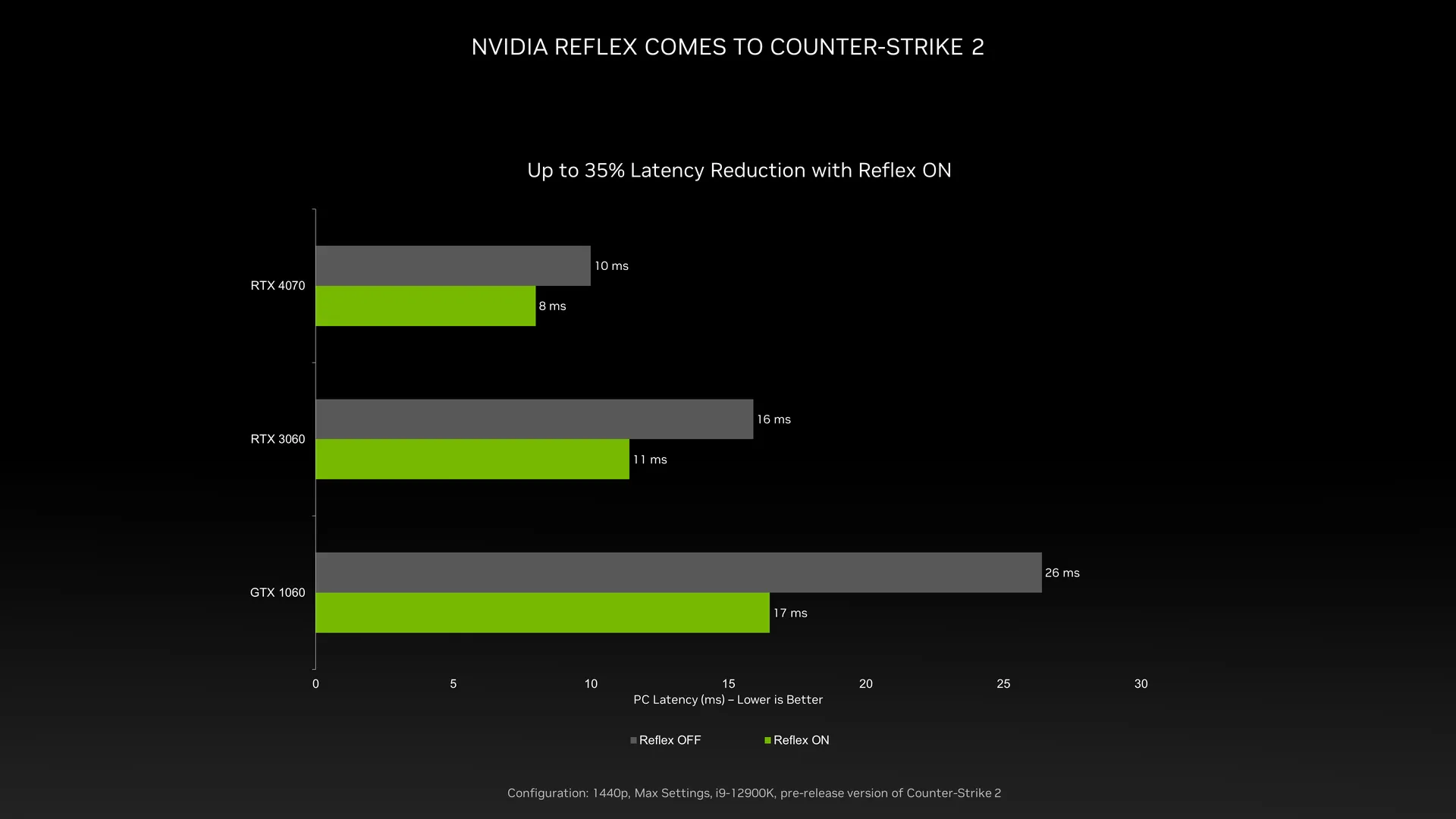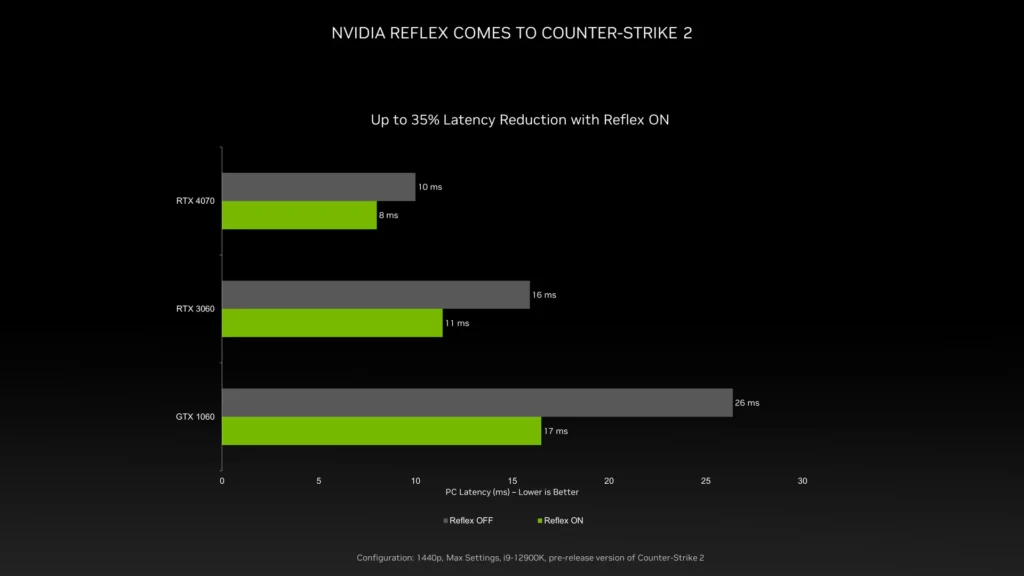 NVIDIA has revealed some new latency benchmarks illustrating how their technology helps improve the gaming experience in Counter-Strike 2 since the game is all about responsiveness. NVIDIA's Reflex is one such technology that is essential because it makes the game much more responsive. We see improvements ranging from 20% to 70% with the Reflex option active.
This demonstrates how crucial NVIDIA's Reflex technology is for games like Counter Strike 2. What's more significant is the comparison that's been made here. NVIDIA is comparing the GeForce RTX 4070 against cards in several price ranges, including the RTX 3060 and GTX 1060, in addition to utilizing an undisclosed graphics card.