Although the GeForce RTX 4070 Ti graphics cards from NVIDIA aren't set to be on sale until the first week of January, a Serbian shop is currently taking orders for them.
This specific Serbian vendor has offered the Gigabyte GeForce RTX 4070 Ti Gaming version of the graphics card, which boasts a triple-slot and triple-fan setup. The cost of this card is 172229 RSD, which includes VAT and is equivalent to almost $1550 US. Customers who pay with cash additionally get a slight discount from the shop of 10%, bringing the price down to $1400 US.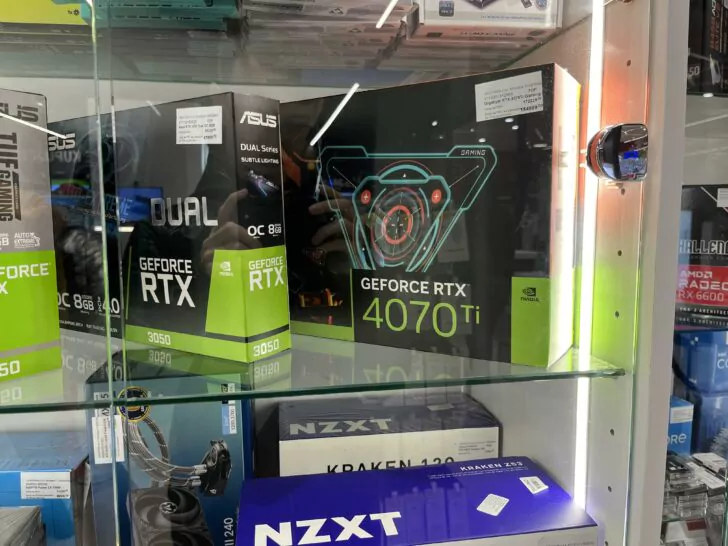 The MSRP of even the RTX 4080 is still significantly lower than this, but a Serbian Redditor explains why that is the case. It is said that Serbia has a duopoly on the technology market in addition to greedy retailers and customs officials that impose high charges and taxes on technological goods. The RTX 4080 is reportedly retailing for $1700 US (+$500 US vs MSRP), while the RTX 4090 is reportedly retailing for at least $2500 US (+900 US against MSRP). Thus, the MSRP, which should be less than $1000 when the real retail embargo breaks, is well below this pricing.
However, the NVIDIA GeForce RTX 4070 Ti is offered in other countries as well. Retailers in Costa Rica have the MSI GeForce RTX 4070 Ti Gaming X Trio graphics cards in stock and prepared for sale on launch day. Although there is no information on price at this time, people anticipate that the graphics cards will likewise cost more than MSRP.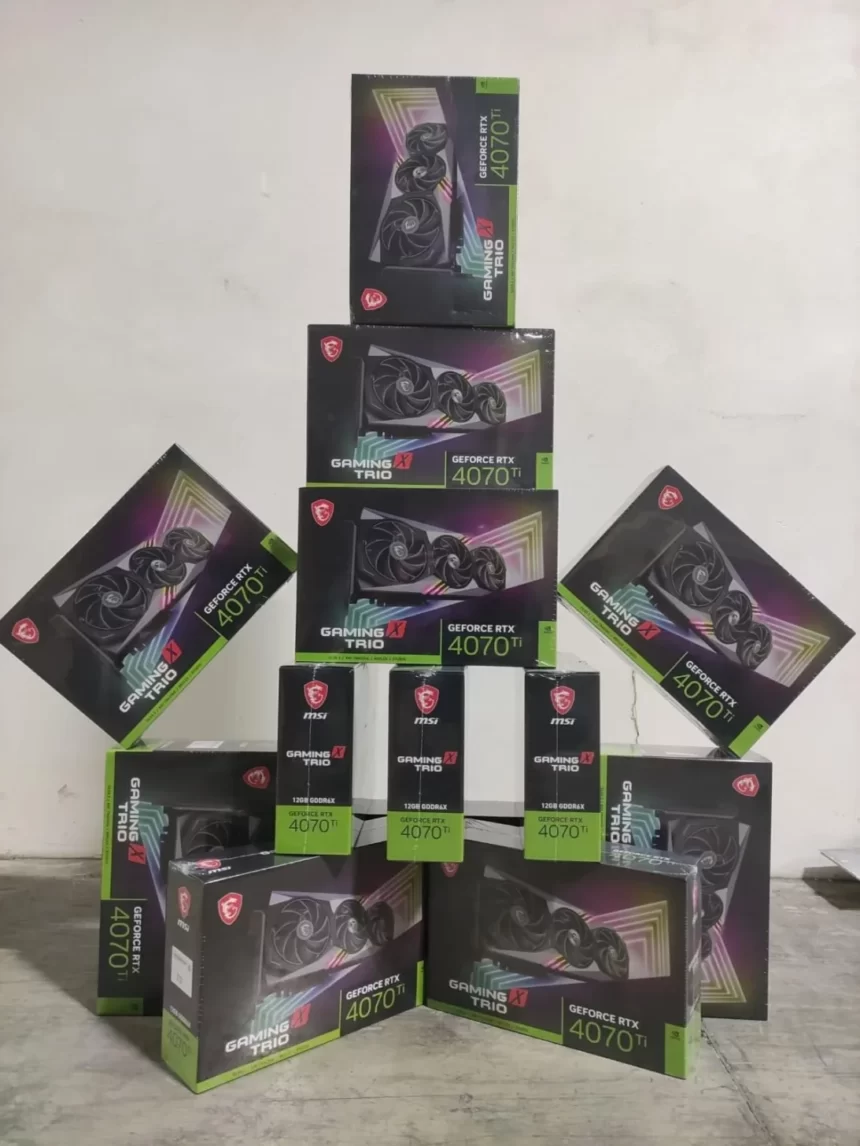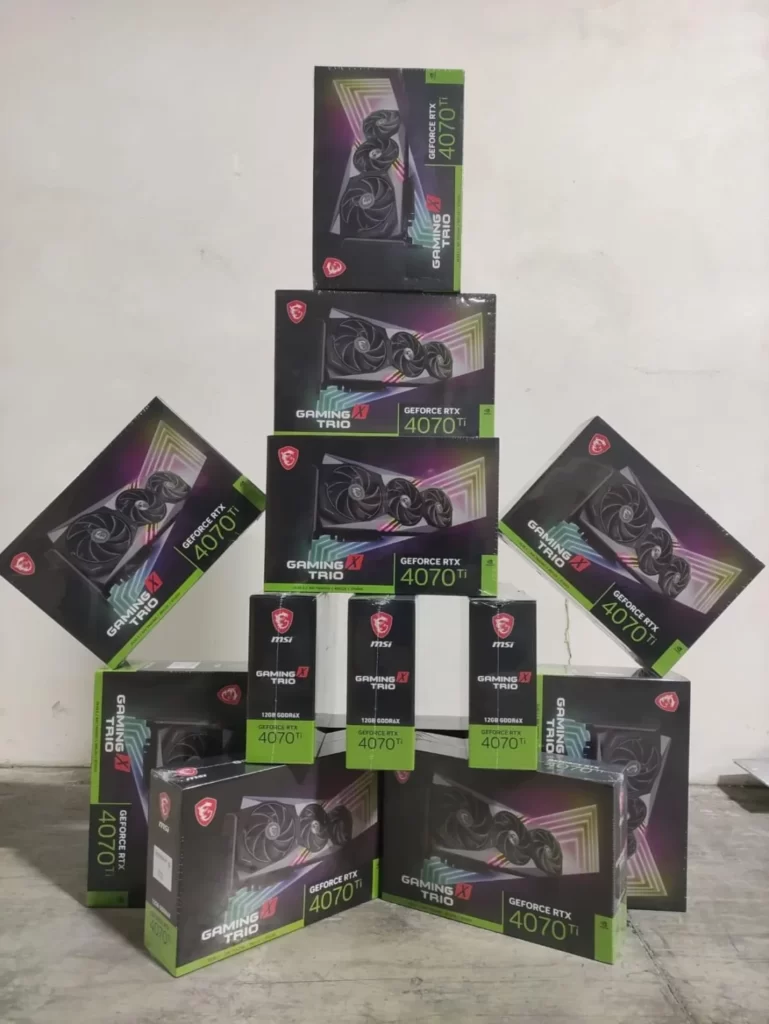 The "Ada Lovelace" AD104-400 GPU configuration, the full-fat SKU, with 7,680 cores or 60 SMs enabled, will be used by the NVIDIA GeForce RTX 4070 Ti. We are obtaining up to 12GB of GDDR6X capacity since the GPU will have a 192-bit bus interface and 48 MB of L2 cache. According to reports, the memory operates at 21 Gbps speeds, providing 504 GB/s of memory capacity. The card's alleged boost clock is 2610 MHz, although the peak frequency will be greater.
The new graphics card is anticipated to perform better than the RTX 3080, however because to the 4080 16 GB's reduced specifications, there will be a significant performance difference between the two variants of roughly 30–40%.