The RTX 4080 from NVIDIA was released around ten days ago. It has received harsh criticism while providing a modest generation-to-generation performance boost. The majority of consumers are not, in fact, ready to pay more than $1,000 for an 80-class GPU. In any case, the RTX 4080 is now much cheaper in Germany than its MSRP of $1500.


According to Videocardz, the Gainward RTX 4080 Phantom, which was previously priced at €1,539, is now available for €1,449. You may wonder how this is meant to be less expensive than MSRP. Every GPU sold in Germany is subject to a VAT, bringing the MSRP of this specific model to €1,469.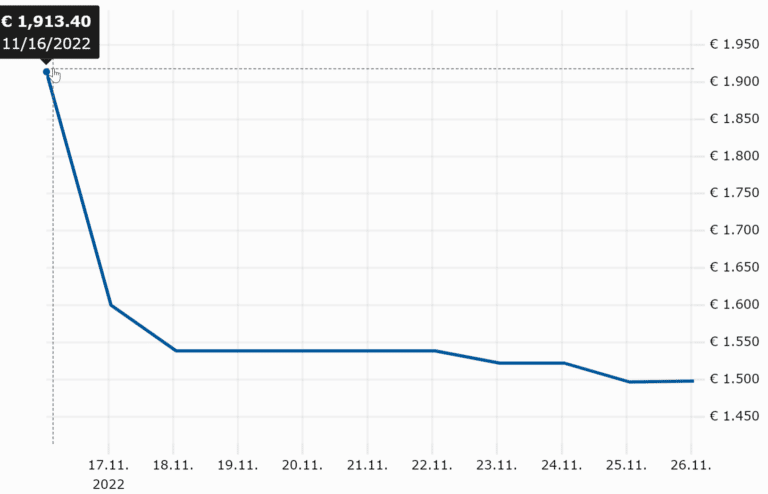 Since its release, the price of the identical version has been steadily decreasing. On November 16th, this GPU will set you back $1,913 (about $2,000). Unfortunately, most people didn't bother to get an RTX 4080 since we are no longer in the GPU scarcity period. This has been the main reason why many Micro Centers had RTX 4080s on hand; before, each freshly released GPU would disappear from shops before being subsequently restocked.
The RTX 4080 is quickly becoming a tough pass for gamers as AMD's RX 7900 XTX and RX 7900 XT close the gap. It is predicted that the RX 7900 XTX will perform between 10% and 15% better than the RTX 4080 while costing $200 less.