When tweaked in 3DMark Time Spy, NVIDIA's top-tier GeForce RTX 4090 laptop GPU may actually wind up being quicker than the 3090 Ti desktop graphics card.
Reddit user u/Kelzs just tweaked his Razer Blade 18, which is equipped with the GeForce RTX 4090, NVIDIA's top-tier laptop GPU. The GeForce RTX 4090 is without a doubt the fastest laptop graphics hardware currently available, but it is also rather expensive. The Razer Blade 18 costs at least $4500 US and is marketed as "The Ultimate Desktop Replacement."
It is now well known that, while having the same name as the desktop graphics card, the GeForce RTX 4090 Laptop has entirely different technical specifications. In actuality, the GeForce RTX 4090 has GPU specifications that are comparable to those of the RTX 4080 desktop, but it is even more compact due to lower speeds and a lower TGP goal.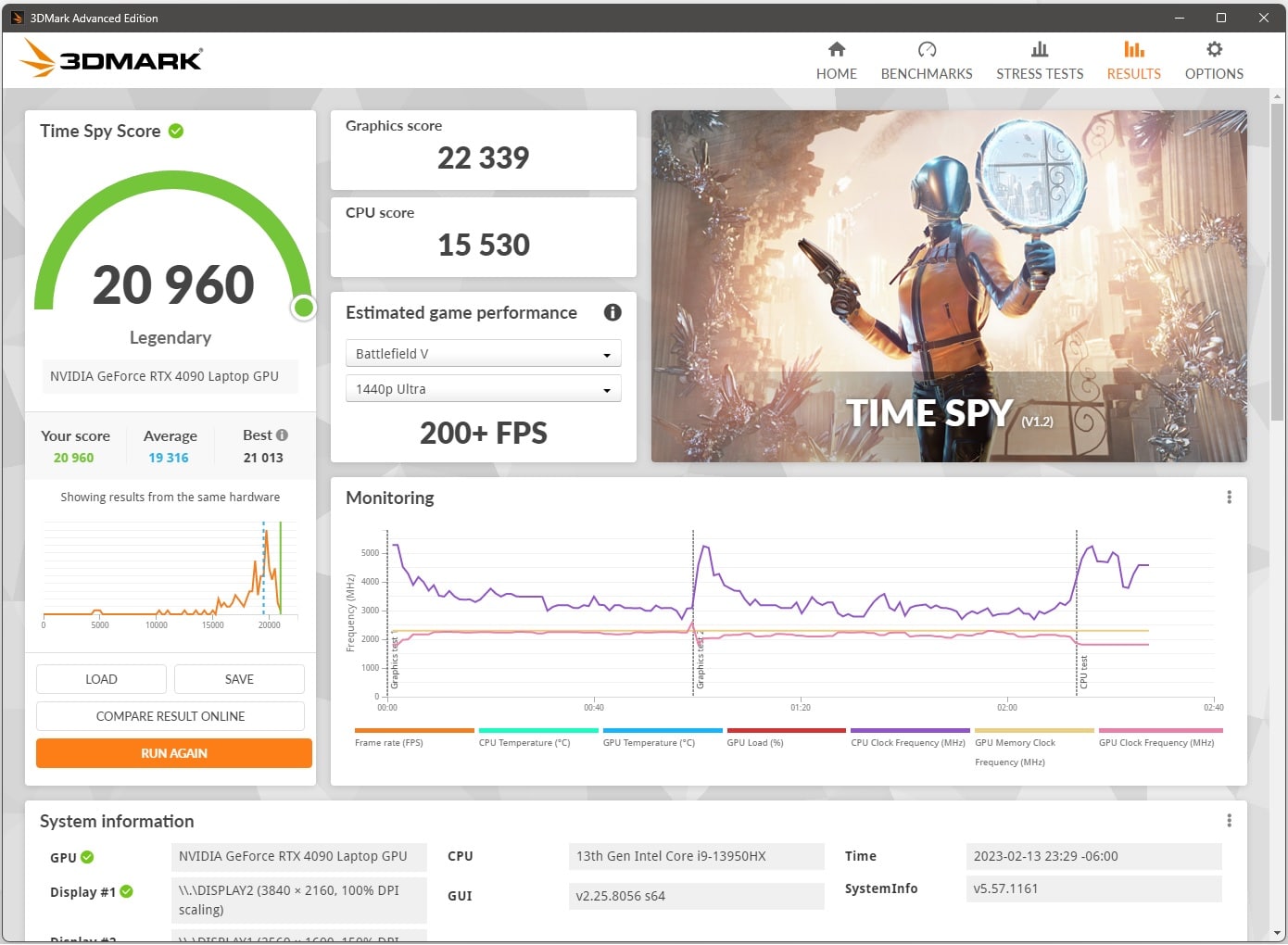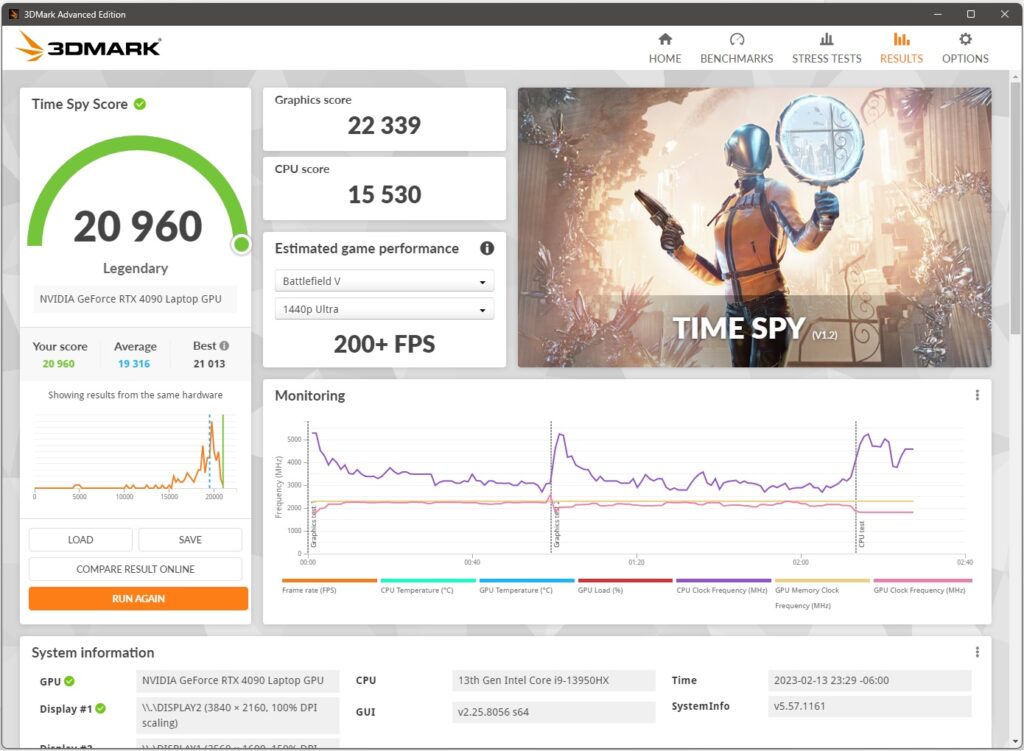 The NVIDIA GeForce RTX 4090 Laptop GPU is still an incredibly quick gaming option despite this. As compared to the GeForce RTX 3090 Ti, which was NVIDIA's top-of-the-line and fastest gaming graphics card only a year ago, the tweaked GeForce RTX 4090 performs better in 3DMark Time Spy. Even more amazing is the fact that in the same benchmark test, the RTX 4090 Laptop GPU may use up to 175W TGP whereas the RTX 3090 Ti can use up to 450 to 500W. Even though the RTX 4070 Ti desktop graphics card consumes around 250W of power, the card is a little bit slower.
Kelzs utilised MSI Afterburner to increase the GPU's speed by +250 MHz while leaving the memory's settings alone in terms of tweaking. The GPU cooling was sufficient to push the CPU for a better score even though it was being thermally throttled. It demonstrates the effectiveness of NVIDIA's RTX 40 GPUs for laptops and how they continue to dominate the mobile GPU market in terms of performance.