It was announced yesterday that prices for AMD Radeon RX 7900 XTX & 7900 XT graphics cards were dropping precipitously throughout China, and it now seems that we have found the greatest value on an RX 7900 XT custom model at Newegg.
There are already a number of AMD Radeon RX 7900 XT graphics cards that are less than their MSRP, but it seems that one custom variant in particular has gone to its lowest price ever. This model, the ASRock Radeon RX 7900 XT Phantom Gaming, has a 2.5 slot form factor and a premium cooling system with three fans.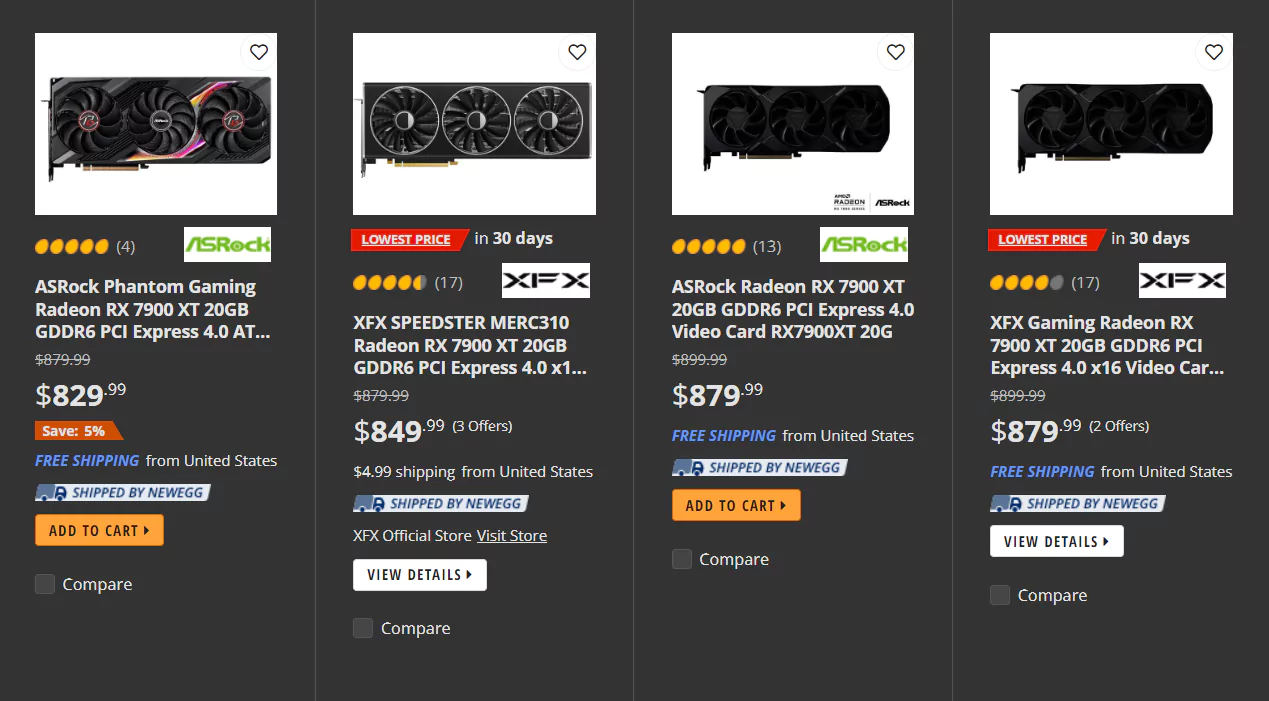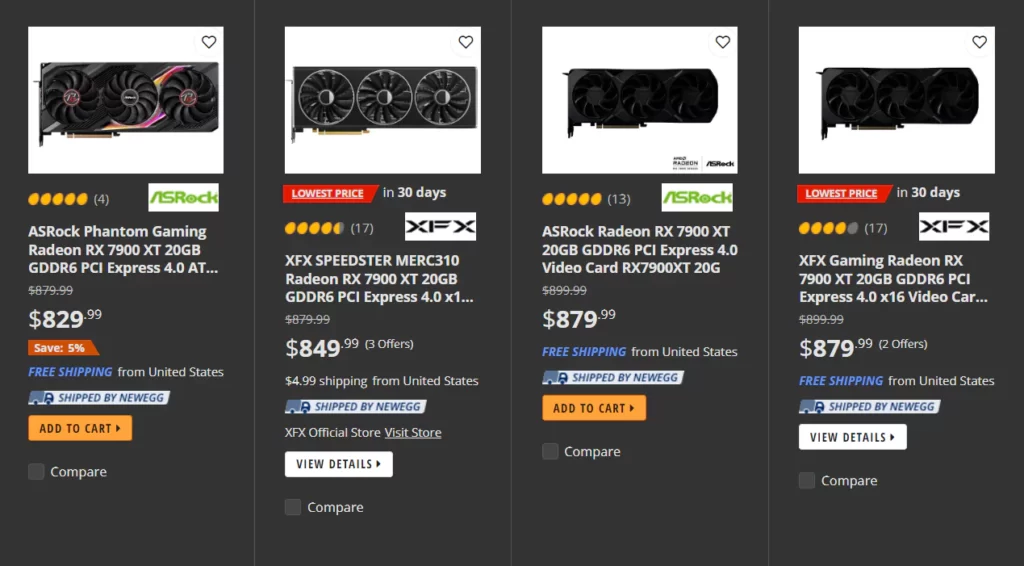 The card was originally listed at $879.99 US, but it seems like Newegg has opted to further reduce the price down to only $829.99 US. This represents an 8% discount from its MSRP and now takes it closer to the NVIDIA GeForce RTX 4070 Ti MSRP, which retails at a starting price of $799.99 US. It seems that there may be a valid explanation for the substantial decrease in pricing.
The NVIDIA GeForce RTX 4070 Ti continues to be a popular pick, followed by the RTX 4080 in third place, according to the most current graphics card retail figures from Mindfactory (provided by Techepiphany).
Just about half as many copies of the Radeon RX 7900 XT were sold as the same NVIDIA card, and from what we've heard, sales internationally don't seem to be doing that well either.
It's possible that AMD is attempting to attract gamers to the RDNA 3 GPU by slashing prices and making recent cutbacks inside China. While the high-end Radeon RX 7900 XTX costs more, it seems to sell rather well, so it will be interesting to see whether it receives a similar treatment in terms of price reduction.