With up to 19% price reductions on AMD's newest Radeon RX 7900 XTX & 7900 XT graphics cards, graphics card costs in China are still falling.
The AMD Radeon RX 7900 XTX and RX 7900 XT were designed to compete well with NVIDIA's RTX 40 series GPUs in terms of pricing. While the firm did provide a better bargain, consumers weren't persuaded to switch to the red team by the red team's lackluster overall performance, efficiency, and driver problems. Even still, AMD and its partners aspire to provide even more affordable rates on the market outside of the US and EU.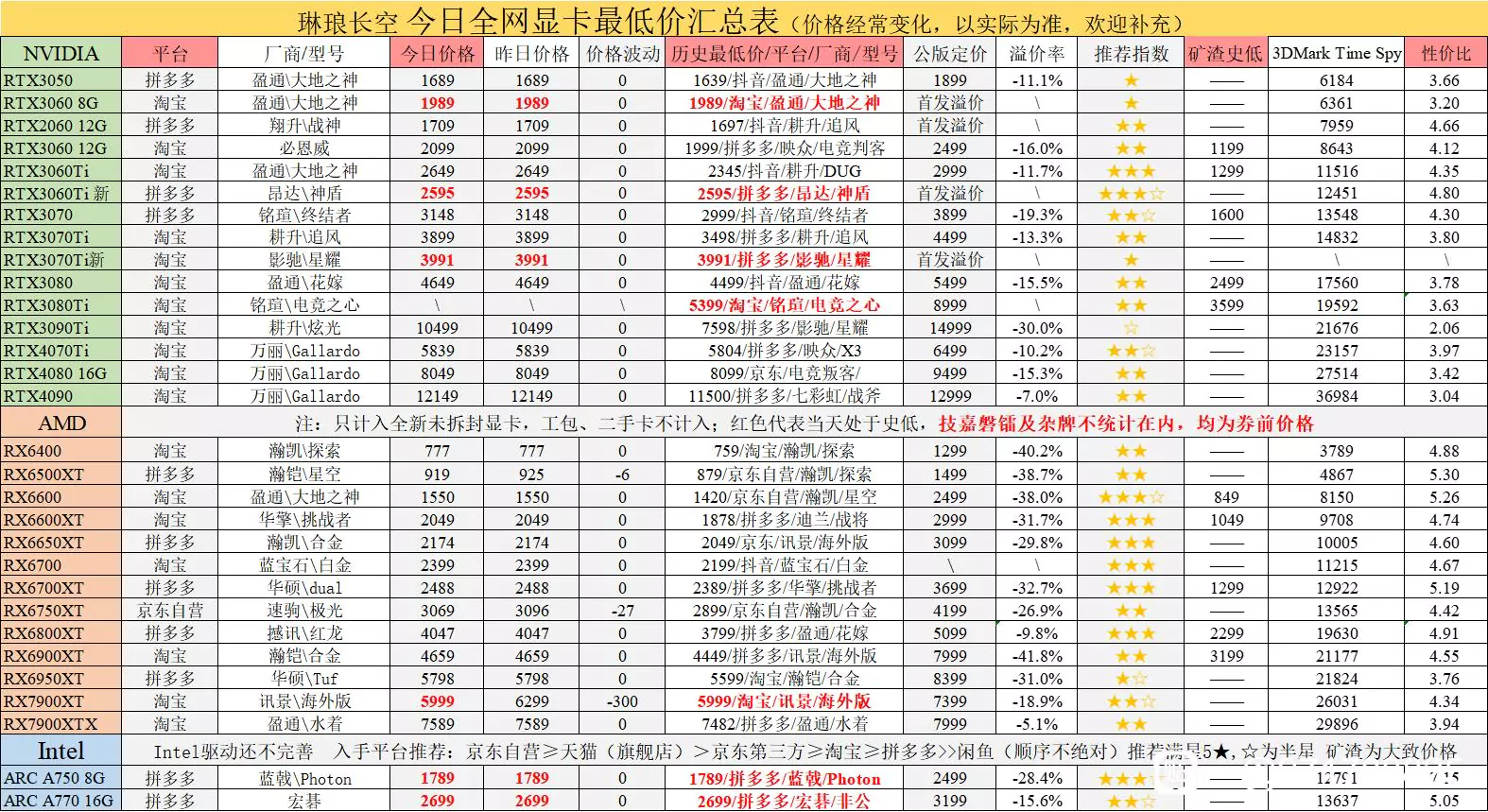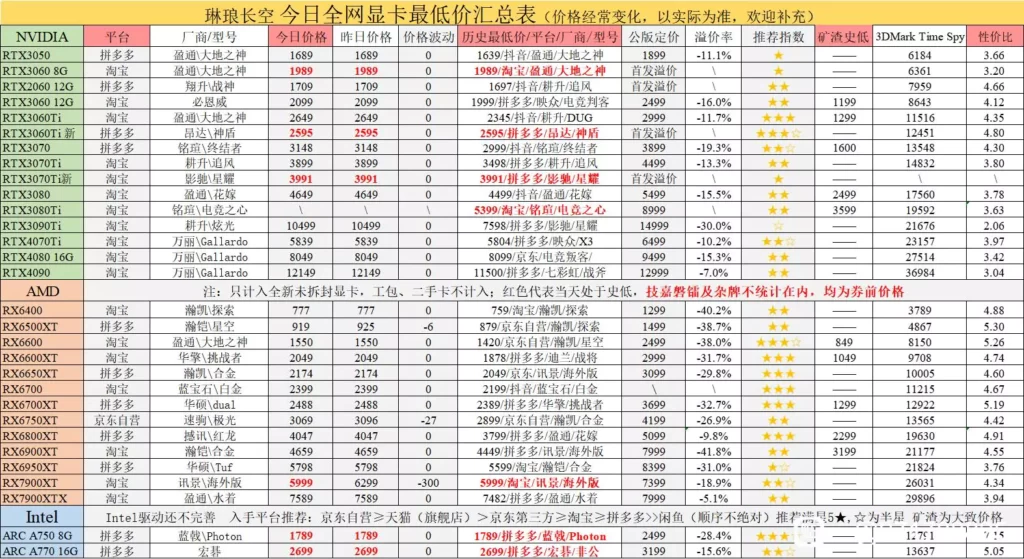 In the US and EU markets, we have seen some significant price reductions for the AMD Radeon RX 7000 and NVIDIA GeForce RTX 40 series, but China is also seeing price reductions across the board. This week, the AMD Radeon RX 7900 XT decreased to 5999 RMB from 7399 RMB, its initial Pricing (-300RMB versus last week). Although the price of the Radeon RX 7900 XTX didn't significantly decline this week, it has now dropped to 7589 RMB, or 5.1%, below the MSRP of 7999 RMB.
The three GeForce RTX 40 series graphics cards saw price reductions from NVIDIA as well. The RTX 4090 costs 12149 RMB (down 7% from its MSRP of 12999 RMB), the RTX 4080 costs 8049 RMB (down 15.3% from its MSRP of 9499 RMB), and the RTX 4070 Ti costs 5839 RMB (down 10.2% from its MSRP of 6499 RMB). Along with the newest cards, the older RTX 30 & RX 6000 GPUs are also continuing to get less expensive. The RTX 3090 Ti's price fell by 30% to 10499 RMB while the RX 6900 XT's price fell by 41.8% to 4659 RMB.
Source: ITHome