For the forthcoming Ryzen 7 7800X3D 3D V-Cache CPU, which goes on sale next week, AMD has released additional official performance scores to offer.
The AMD Ryzen 7 7800X3D will be the genuine replacement for the Ryzen 7 5800X3D, a popular gaming processor ever since it was introduced to the market. With 8 cores, 16 threads, and the same 104 MB of cache (32 MB CCD, 64 MB V-Cache, and 8 MB L2), this CPU will be the best option for players.
The CPU has a peak frequency of 5.0 GHz, which is 400 MHz slower than the Ryzen 7 7700X, and a base clock of about 4 GHz, which could wind up being at least 500 MHz slower than the Ryzen 7 7700X.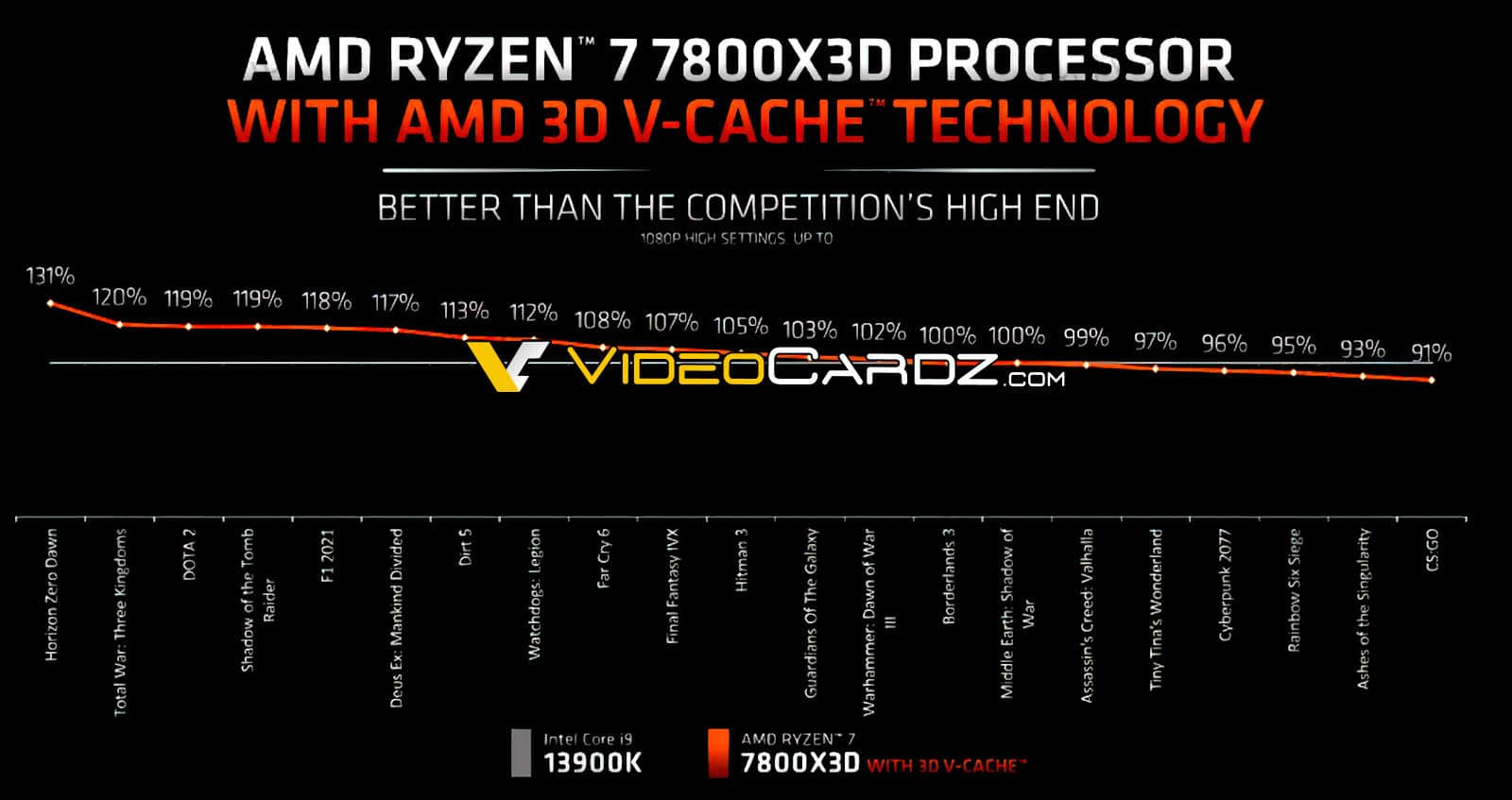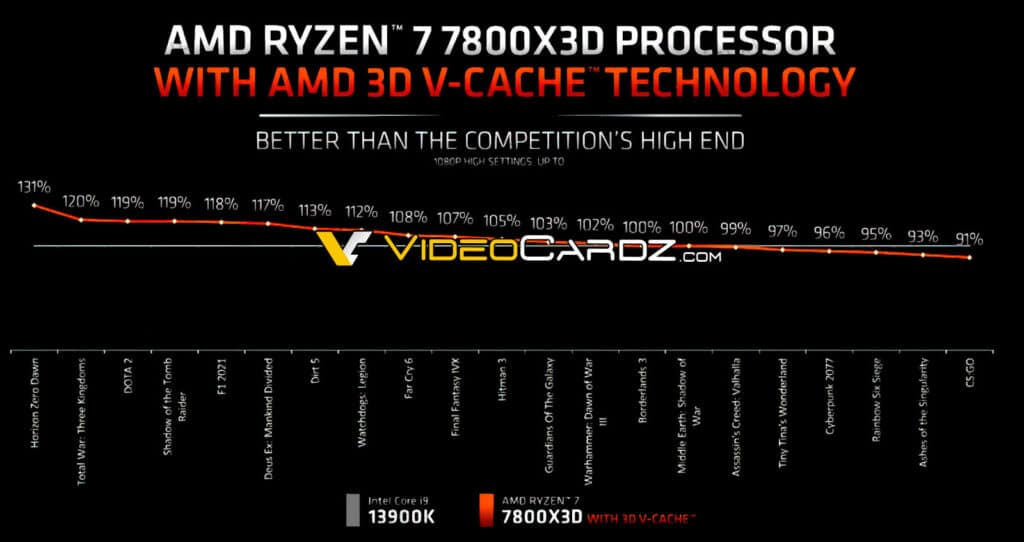 AMD previously benchmarked the Ryzen 7 7800X3D against the Ryzen 7 5800X3D and Intel's Core i9-13900K CPUs in a limited selection of titles, but in the most recent presentation that was released by the people at Videocardz, the company reveals even more gaming performance findings. The new ranking consists of 21 AAA titles that were evaluated at 1080p High and contrasted with the Intel Core i9-13900K.
The speed variations are most noticeable in games like Total War and Horizon Zero Dawn, where the AMD Ryzen 7 7800X3D 3D V-Cache CPU provides up to 31% and 20% higher performance, respectively. Only CS: GO and Ashes of the Singularity exhibit poorer performance that is outside of the minor range out of the remaining six games where the CPU displays double-digit games. Overall, the AMD Ryzen 7 7800X3D CPU outperforms the Core i9-13900K by 7% on average.
Even though this is an uncommon occurrence, the chip's power consumption is only about 100W, which is still less than half that of an Intel CPU. It appears to be a great bargain for players when you consider that and the availability of AMD's A620 processors, which allow users to combine this CPU with a sub-$100 US design.