Geekbench 5 testing has shown some really excellent laptop performance results for AMD's top-tier Ryzen 9 7945HX "Dragon Range" Processor.
The Ryzen 9 7945HX will be the fastest laptop processor ever produced by AMD. It will use the same 5nm Zen 4 core architecture as the Ryzen 9 7950X desktop CPU and include a total of 16 cores and 32 threads. This mobility part's 16 cores will operate at a base frequency of 2.5 GHz and a boost frequency of 5.4 GHz, which is really amazing. The CPU has a TDP range of 55-75W+ and includes 80 MB of cache. The cherry on top is that AMD allows overclocking across the board for their whole Dragon Range series, which would result in some really powerful laptops.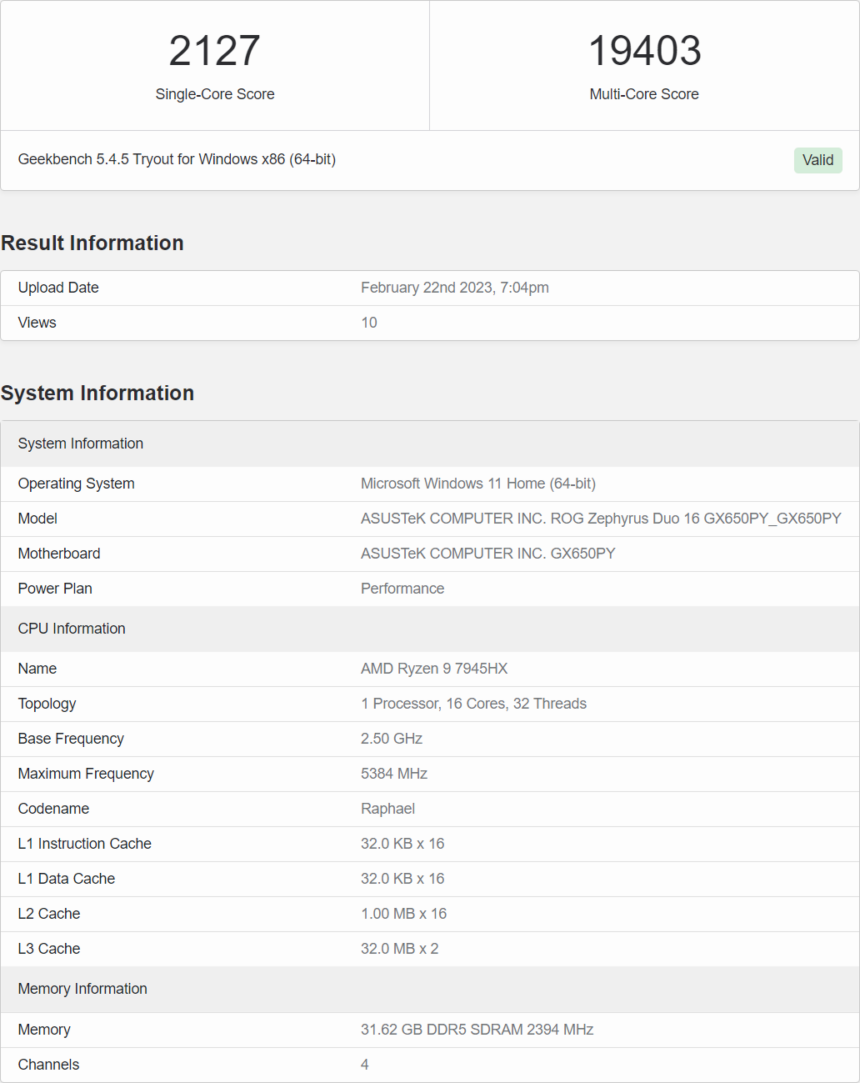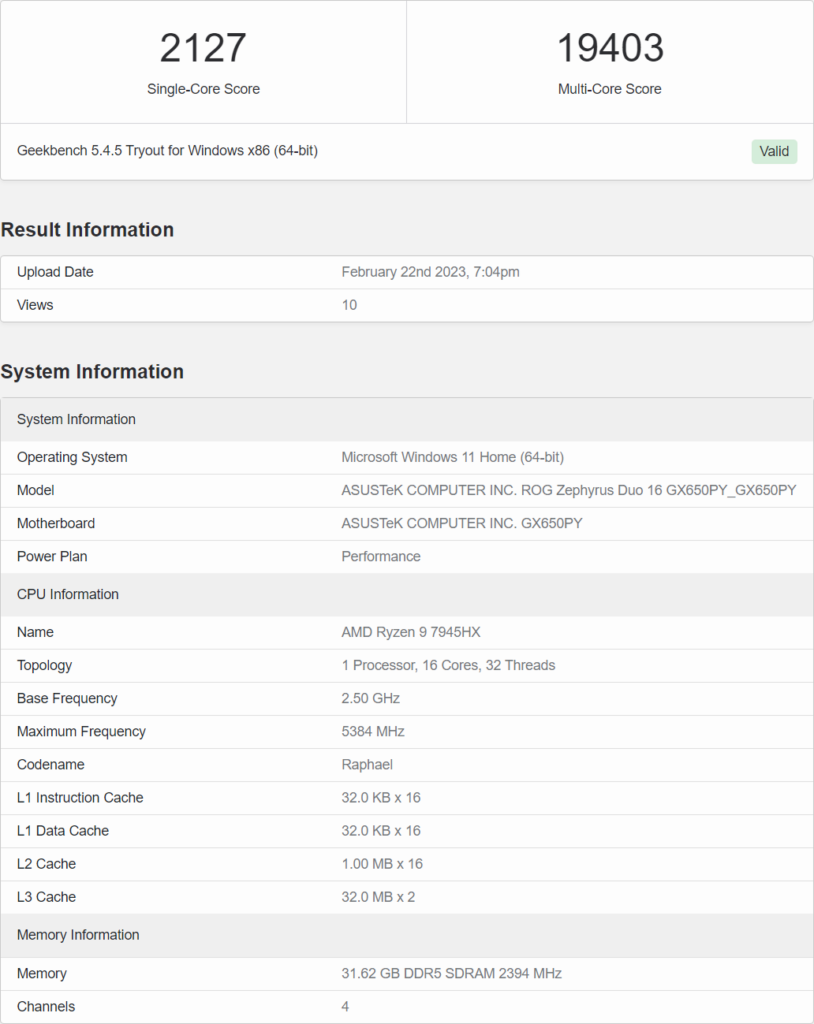 Performance-wise, the AMD Ryzen 9 7945HX CPU achieved 2127 points in single-core testing and 19,403 points in multi-core testing on the Geekbench 5 bench. The processor was operating in performance mode on an ASUS ROG Zephyrus Duo 16 laptop with 32 GB of DDR5-4800 memory.
The AMD Ryzen 9 7945HX's single-core performance is comparable to AMD's top-tier Ryzen 7000 desktop CPUs, while its multi-core performance outperforms the Ryzen 9 7900X desktop processor. The desktop processor has fewer cores (12 vs. 16), but it also has a greater TDP and an increased all-core boost.
Of course, power and thermals are crucial factors in whether a mobile processor succeeds or fails, and AMD has so far shown the advantage in terms of efficiency with its Zen 4 core design. Be tuned for in-depth evaluations of the first AMD Ryzen 7045 "Dragon Range" laptops, which are anticipated to arrive soon.