There have been more benchmarks of the AMD Ryzen 9 7950X3D 3D V-Cache CPU that demonstrate a 35% increase over the 13900K.
The AMD Ryzen 9 7950X3D 3D V-Cache CPU's official gaming performance benchmarks leaked out yesterday. The processor seems to deliver an average 6% performance boost over Intel's Core i9-13900K in a variety of games at 1080p resolution. The most recent benchmarks, obtained from a third party source, have now leaked, and it seems that the final retail samples will exhibit an even greater performance improvement.
The most recent benchmarks were released by Twitter leaker Chi11eddog, who used the MSI MAG X670E Tomahawk motherboard and the most recent 1.0.0.5c BIOS software to test the AMD Ryzen 9 7950X3D CPU.
The top-of-the-line and first 16-core CPU with 3D V-Cache technology is the AMD Ryzen 9 7950X3D. The chip will have a TDP of 120W, a total of 32 threads, and 144 MB of cache (64 MB CCD, 64 MB V-Cache, and 16 MB L2). The chip's base speed is 4.2 GHz, which is 300 MHz slower than the normal 7950X, however boost clocks are still specified at the same 5.7 GHz. This ought to provide us with some insight into why the TDP is 50W lower than the Non-3D component.
The AMD Ryzen 9 7950X3D receives a Cinebench R23 benchmark, scoring 37,973 points in the multi-threaded test. This is an almost 5% performance reduction compared to the base Ryzen 9 7950X CPU. There is no mention of the DDR5 RAM kit that was utilized for this specific test in the AMD Ryzen Master software, which is also open and displays the 89C temperature limit.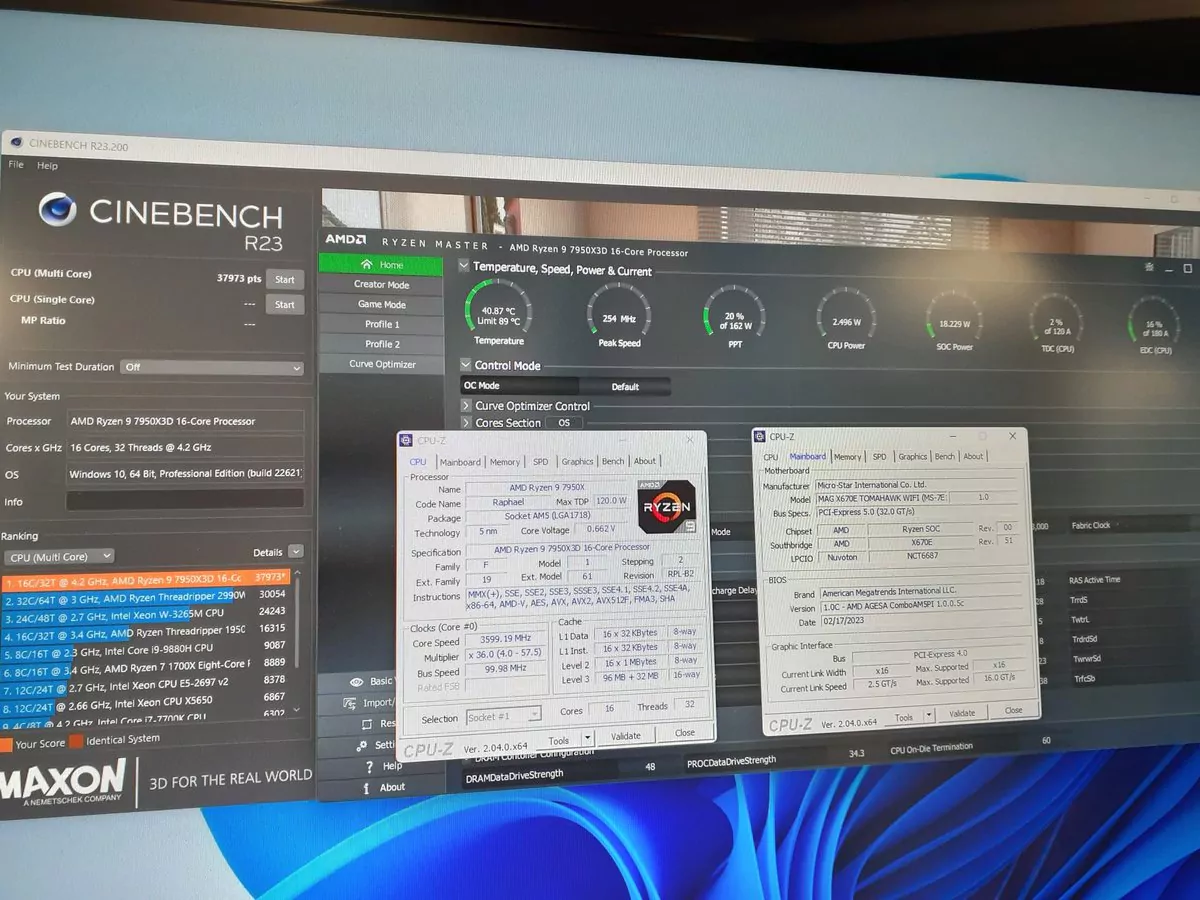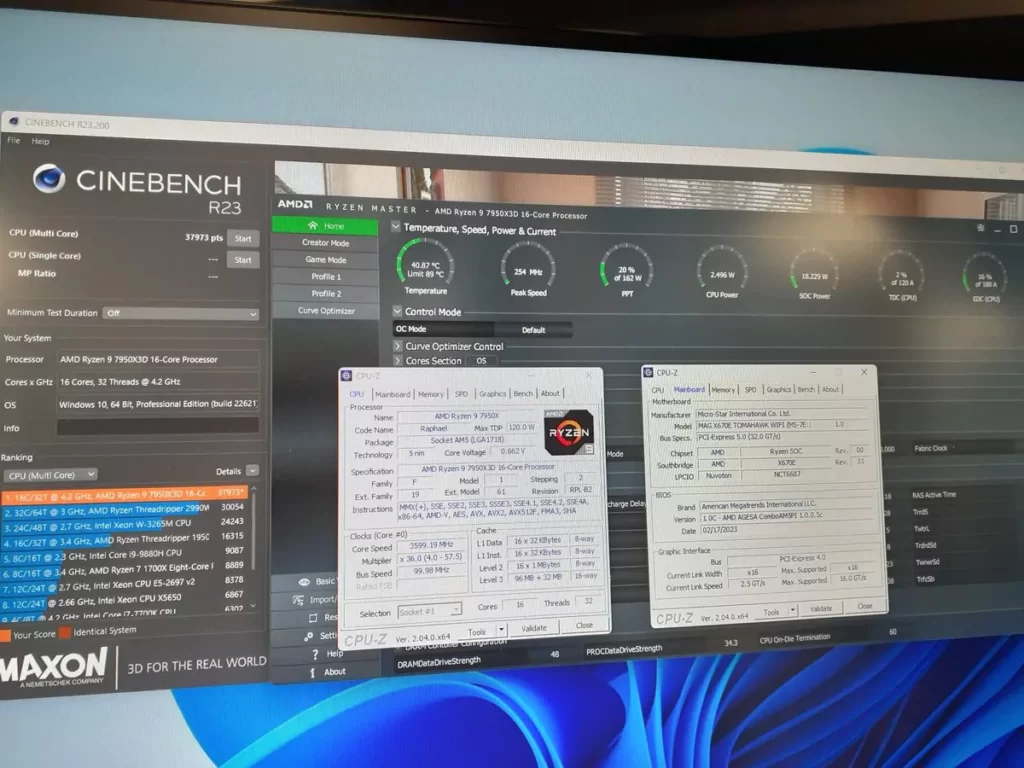 The Ryzen 9 7950X3D Processor offers a 35% performance boost over the 13900K and a nearly 40% boost over the Ryzen 9 7950X, starting with Assassins Creed Valhalla.
In Far Cry 5, the AMD Ryzen 9 7950X3D CPU outperforms the 13900K by 12% and the Ryzen 9 7950X by 32%. At the highest detail level, Shadow of The Tomb Raider shows an increase of 11% and 16%. Although Star Control (Excellent settings) offers comparable performance on all three CPUs, Metro Exodus (Extreme settings) sees performance gains of 5% and 4%.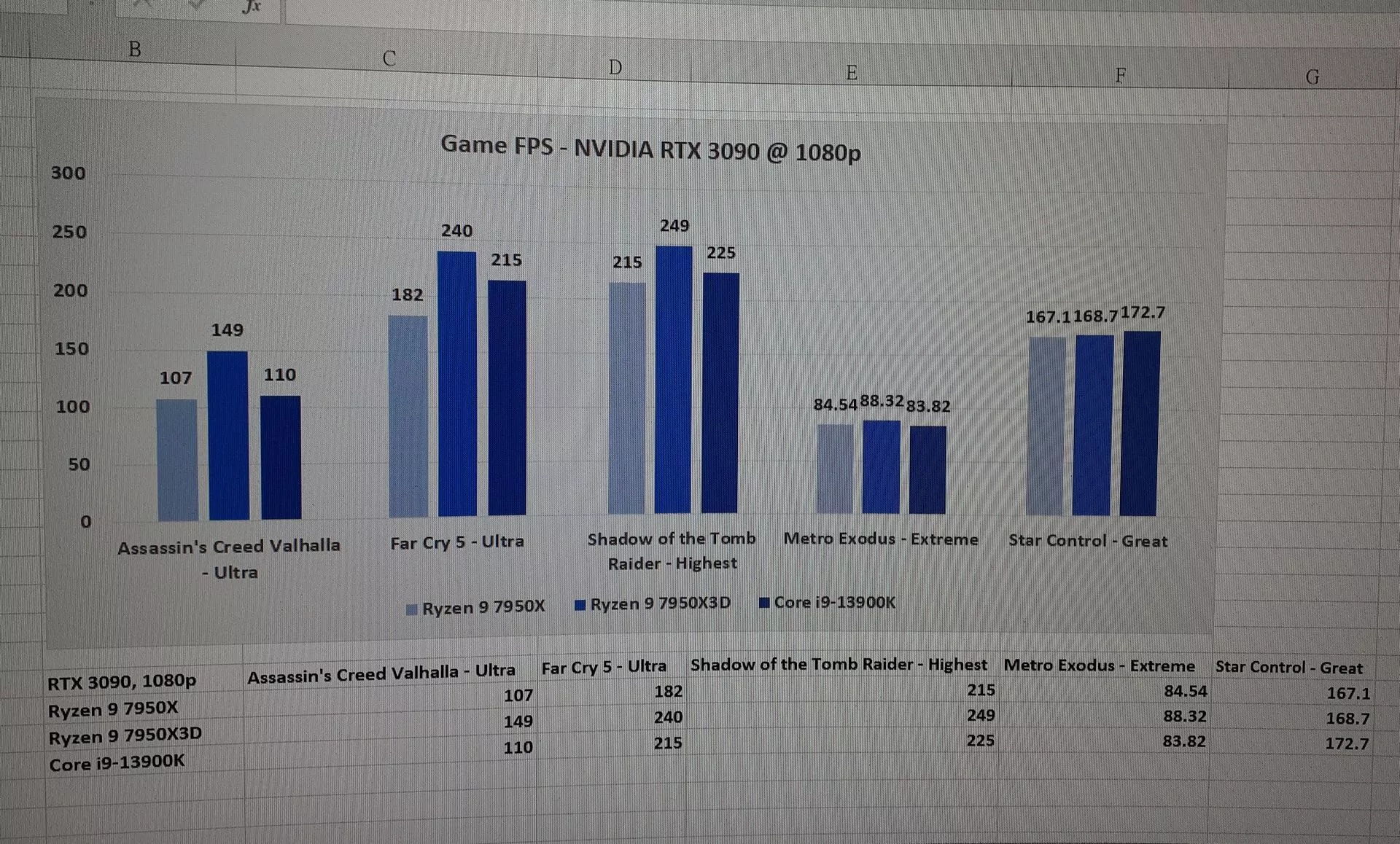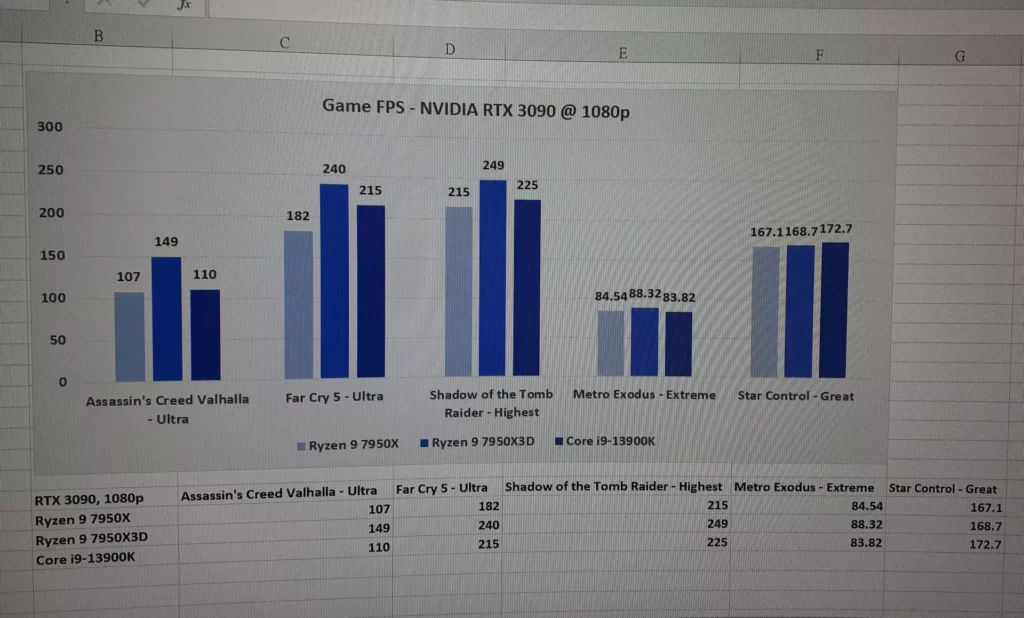 AMD will also sell the Ryzen 9 7900X and the Ryzen 7 7800X at substantially lower price points since the Ryzen 9 7950X3D may be a difficult option for gamers. The Ryzen 7 7800X, with a lower price that matches that of its predecessor, the Ryzen 7 5800X3D, at $449 US, will undoubtedly be the greatest 3D processor for gamers. Nevertheless, gamers won't be able to access it until the sixth of April.