We now possess the Galaxy S23 Ultra's leaked specifications courtesy of a leaker. Before the new phones are officially released, this leak completes our knowledge of everything they will include.
Of course, the star of the show will be the Galaxy S23 Ultra. It is more of a Galaxy Note than a Galaxy S phone these days, but it is still a fantastic gadget if you want something robust.
January 18, 2023
Dohyun Kim supplied the infographics for the other Galaxy S23 variants in addition to the Galaxy S23 Ultra leak. However, given how they have already been exposed through leaks, we are more worried about what the flagship will offer. The full specifications are provided below.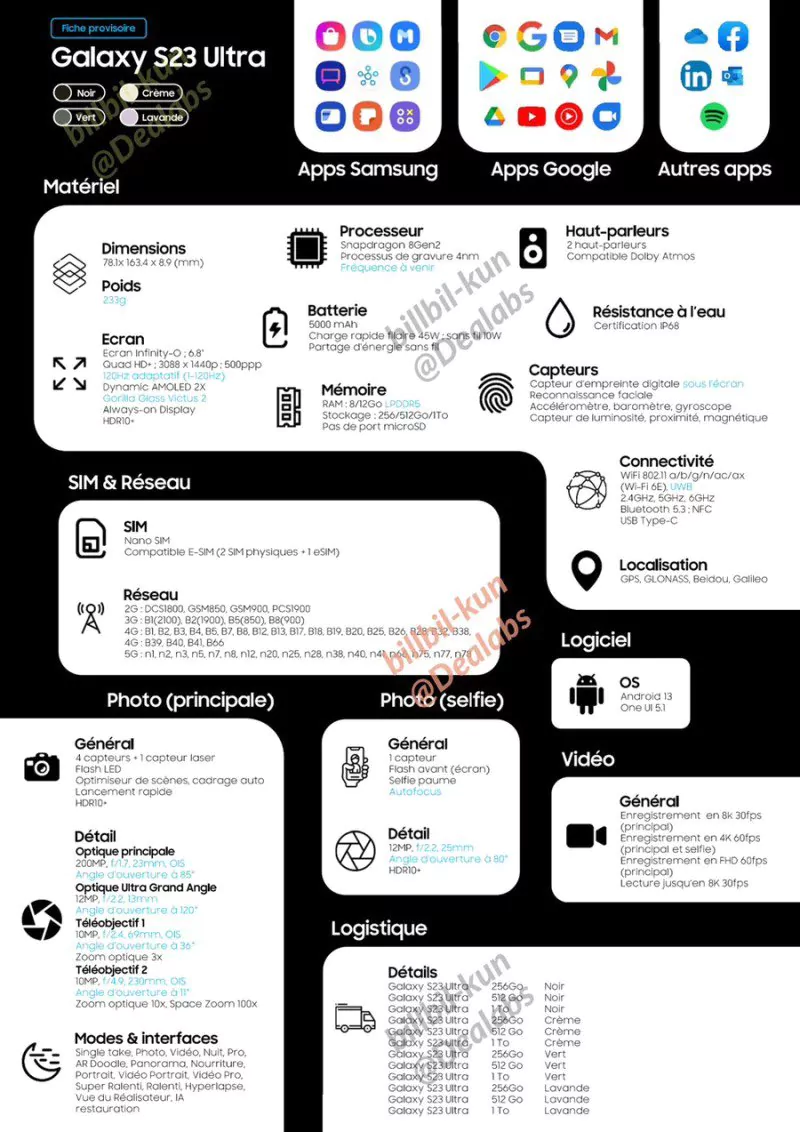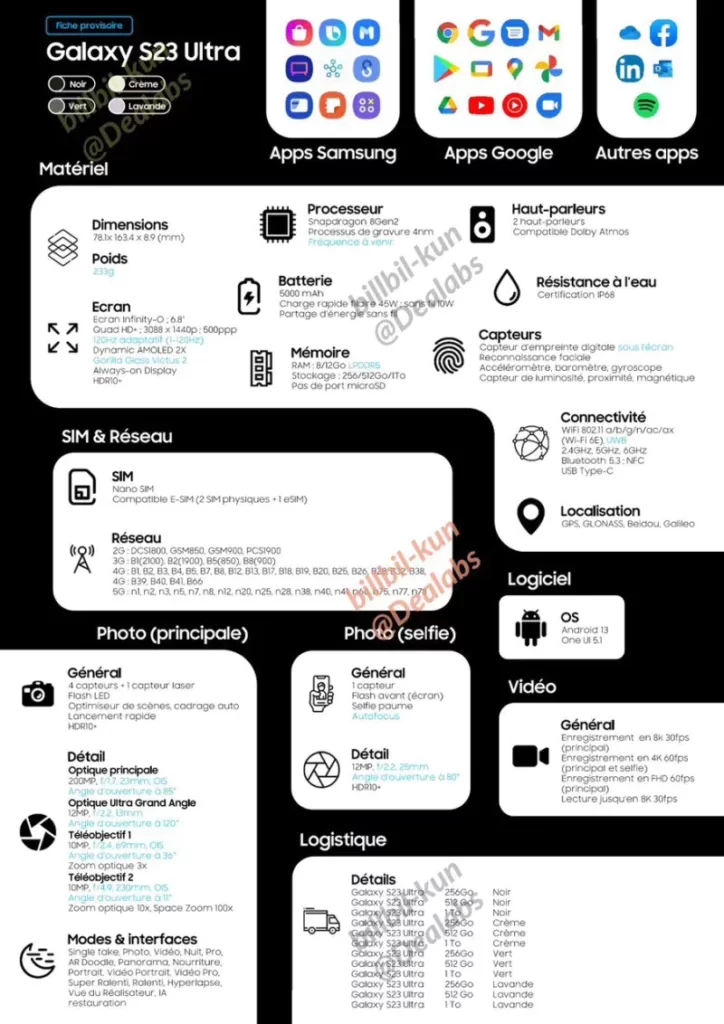 The Galaxy S23 ultra will be 78.1 x 163.4x 8.9mm in size and 233 grams in weight. The phone will include a 6.8-inch 1440 display with HDR10+, a 120Hz refresh rate, a 5,000 mAh battery, and a Snapdragon 8 Gen 2 CPU. Additionally, there are 8/12 GB RAM options and up to 1TB of storage available. Non-expandable storage, as we would have expected, of course.The Galaxy S23 Ultra will support all of the most recent connectivity options, have an IP68 rating, and an ultrasonic fingerprint scanner.
Out of the box, the phone will have One UI 5.1. The cameras include a 200-megapixel f/1.7 camera, a 12-megapixel ultra-wide camera, two 10-megapixel telephoto cameras with 10x and 3x magnification, and a 10-megapixel telephoto camera with 200-megapixel f/1.7 capability. You can see a 12-megapixel camera on the front.
The leak is consistent with every other Galaxy S23 series leak that we have previously seen. The Ultra version will, as anticipated, be chosen by the majority of customers. Unfortunately, the price is still unknown, but don't anticipate this phone to cost less than $1,000 because that won't be the case.
On February 1st, the Galaxy S23 series will officially launch.