Samsung, as usual, opted to outdo itself by releasing its own foldable phones, the W23 and the W23 Flip, in China. These devices are now available for purchase; by default, extra RAM is included. However, compared to the Z series, the W23 series is also more expensive.
The W23 phones are officially available today, following the announcement made earlier this week. The Galaxy Z Fold 4 and the Galaxy Z Flip 4 are merely rebranded versions of each other in these phones. However, you are getting certain improvements, such as 512GB of storage and 16GB and 12GB of RAM, respectively, on both devices.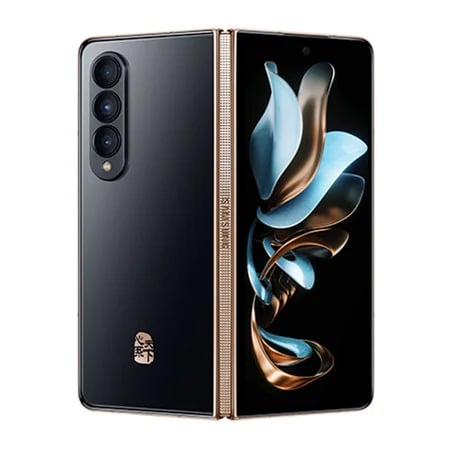 The Galaxy Z Fold 4 comes with 12 gigabytes of RAM, 256/512 gigabytes, and 1TB of storage. The Galaxy Z Flip 4 comes with 8 gigabytes of RAM and up to 512 gigabytes of storage, in contrast. For those who are curious, China Telecom is a partner in the launch of the Samsung W23 foldable phone in the Far Eastern nation. The W23 and W23 Flip will be offered in black finishes with gold accents around the frame and the hinge to distinguish them from the regular models and the W series phones.
When it comes to price, the Samsung W23 series will have a higher cost. The W23 will cost you 15,999 Yuan ($2,208), while the W23 Flip will cost you 9,999 Yuan ($1,390). For the purpose of comparison, the most costly Galaxy Z Flip 4 will cost you $1,179, while the Galaxy Z Fold 4 would cost you $1,919 at its maximum configuration.
The W series is, however, exclusive to China and will not be available globally. You can take a look at the lineup here.