Raphael Lacoste, the Director of Art at Ubisoft, recently shared concept art for a canned Cyberpunk themed project. The artwork had been conceived over 10 years ago and showcases what could've been a Cyberpunk themed game from Ubisoft.
The idea of a Cyberpunk themed game from Ubisoft is quite appealing. Sure, they're not as reputed as CD Projekt Red, but they do deliver an enjoyable and complete title 9 out of 10 times.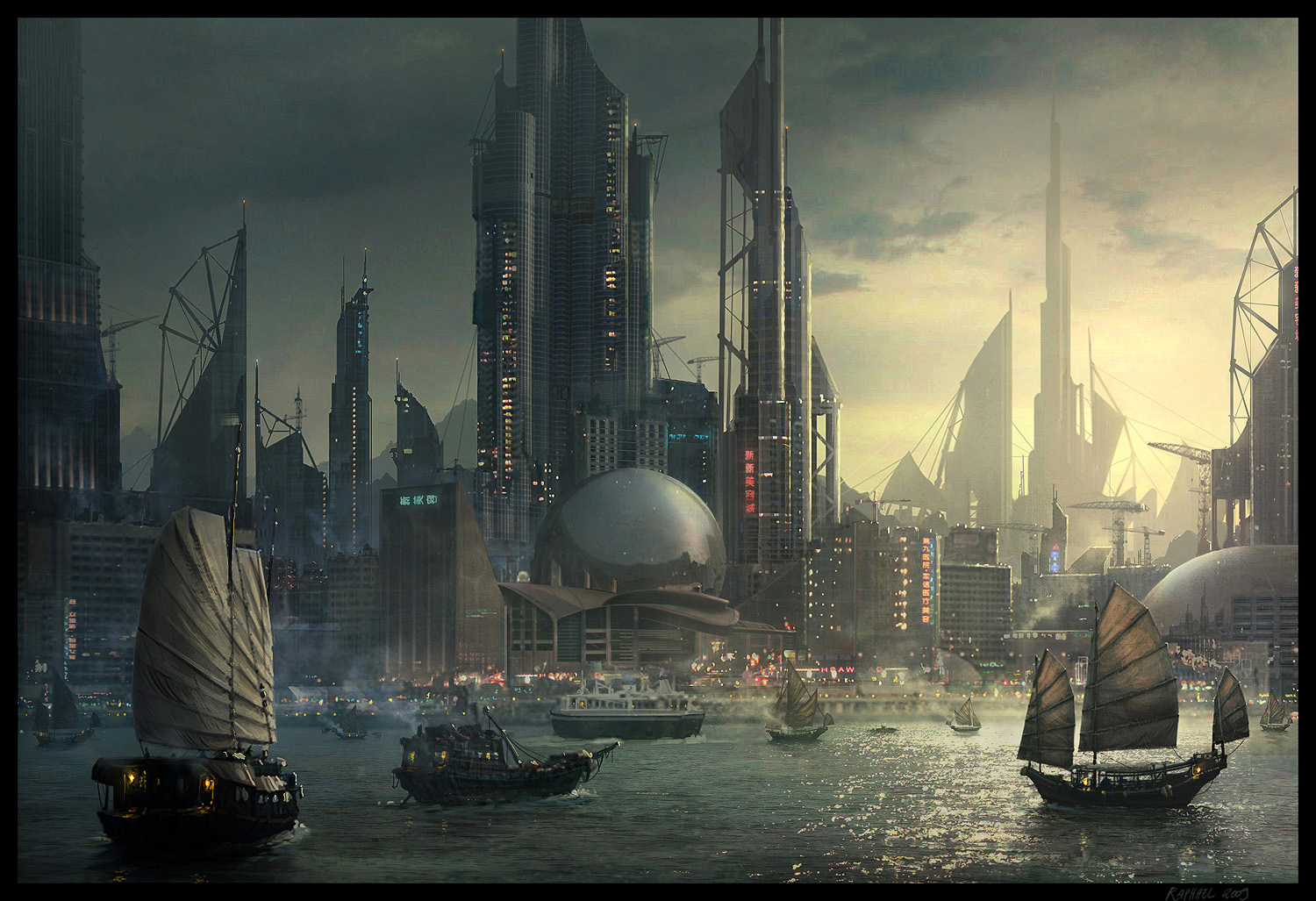 The first picture shows off the great conjunction of the 'old meets new'. The mixture of the old steampunk ships, juxtaposed against the technologically advanced city behind them really gets us pumped to explore, and think about what could have been. From afar, the city looks like the futuristic version of Shangai.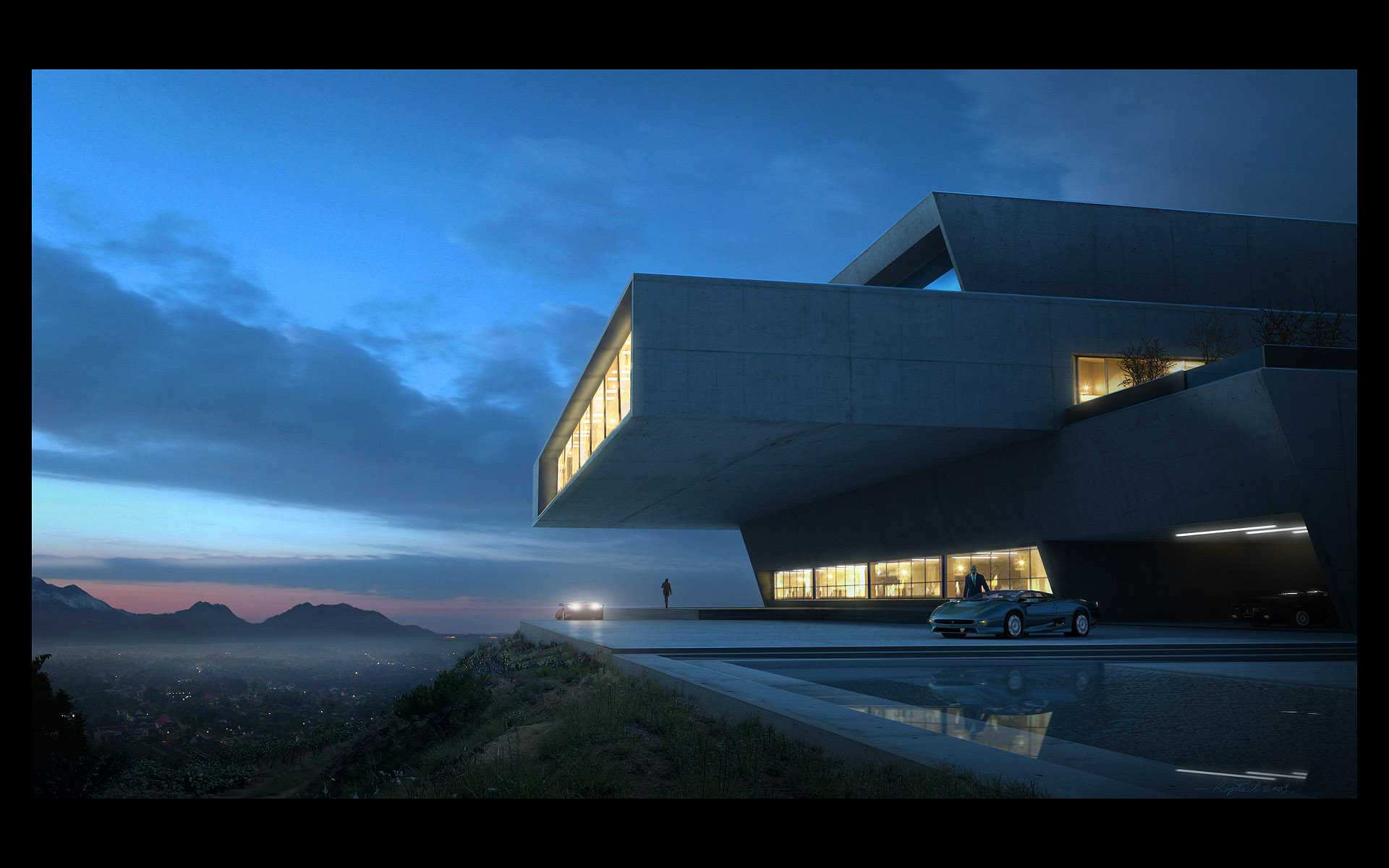 On the second picture, we get a glimpse of an ultra luxurious house, far away from the bustiling city, nestled on a quiet hill. From afar, the city looks like the futuristic version of LA's Beverly Hills.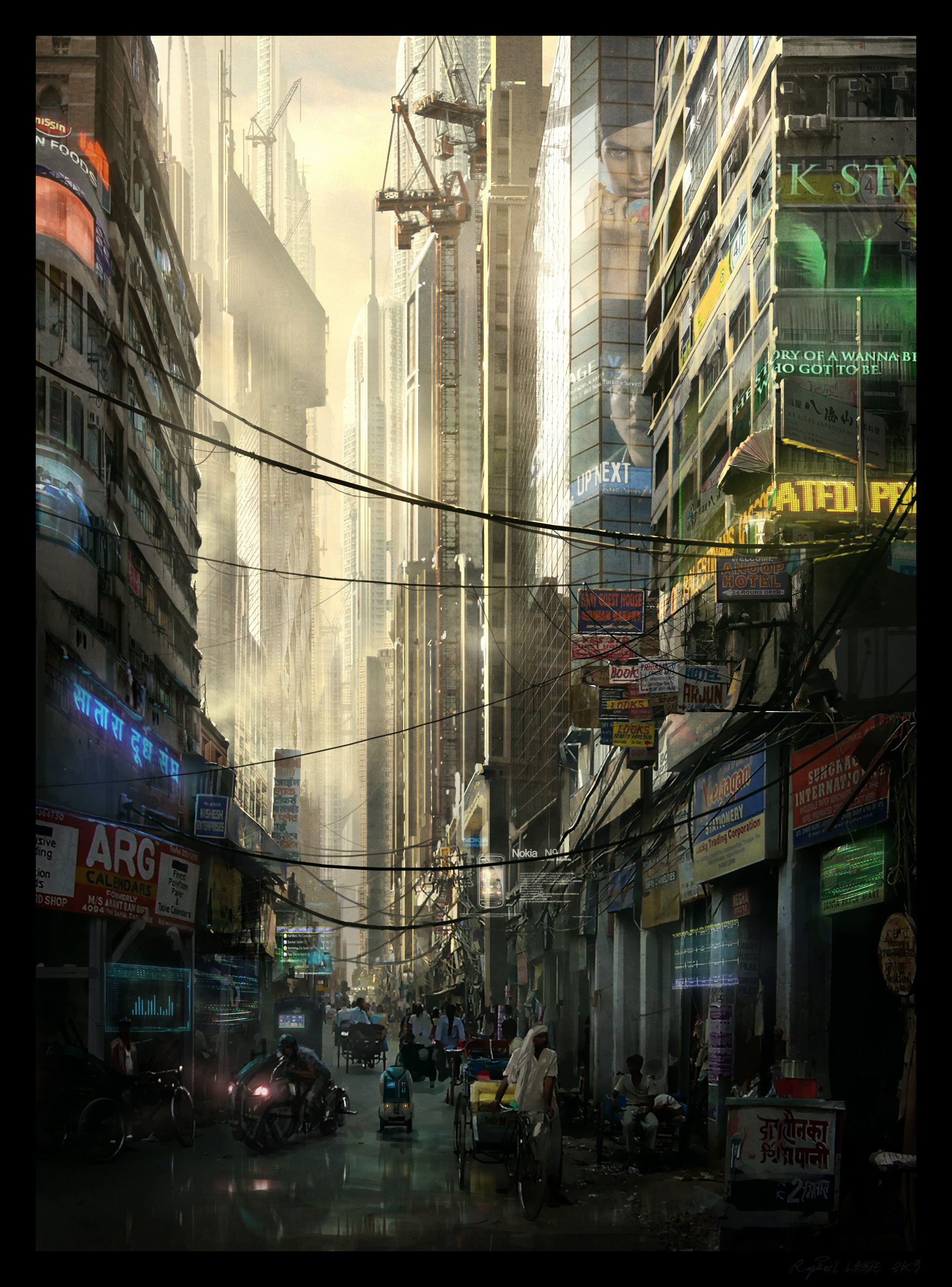 The third picture is in stark to the ultra-luxurious mansion. Here, we see a view from a poor, downtrodden street. There's no fancy cars or suits here, just poverty. Yet, in the background, we can see the sky-high buildings being constructed while the poor ignored and left out. The Cyberpunk elements continue to pave their way, even in poverty-driven streets. From afar, the city looks like the futuristic version of Mumbai's slums.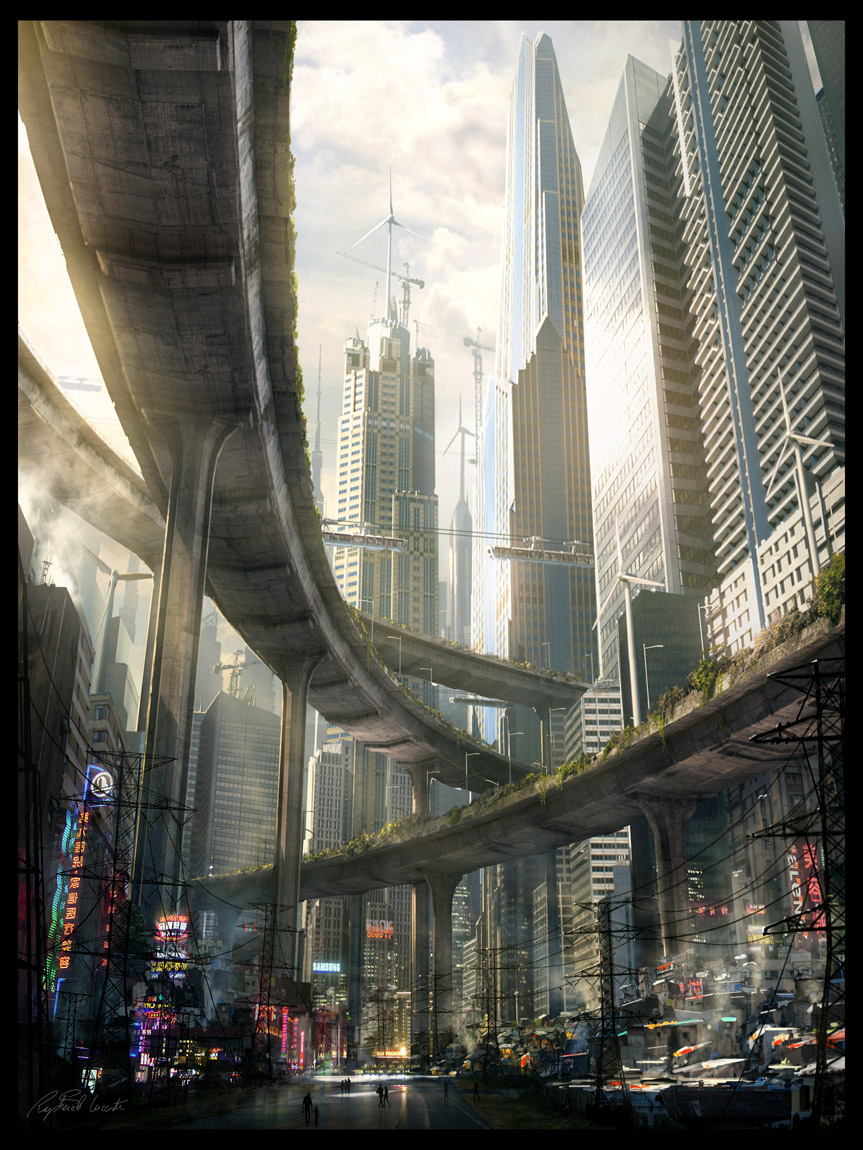 At last, we have what appears to be the city centre. Slums on the bottom, business on top. The highways passing underneath each other, the monorail and neon signs on the roads make the scene akin to the streets of Bangkok or Hong Kong.
Unforunately, we won't get to see Ubisoft's Cyberpunk game any time soon in the future. The official art director officially announced the project to be canned. Given Cyberpunk 2077's hype and aspiration paired with it's poor reception, fans have been left hungry for a Cyberpunk themed game. And there's no way that Ubisoft won't want to get a peice of that makret.