SK hynix has made an announcement on the development of LPDDR5T DRAM, which is said to be the most efficient memory solution in the world for mobile devices. The new RAM chips are 13% quicker than the LPDDR5X RAM that has only lately begun to emerge in high-end smartphones, thus the "T" in "Turbo," which refers to their speed.
LPDDR5T operates at 9.6Gbps as opposed to 5X's 8.5Gbps and the original LPDDR5's 6.4Gbps. The new RAM can process 77GB of data in one second at this pace.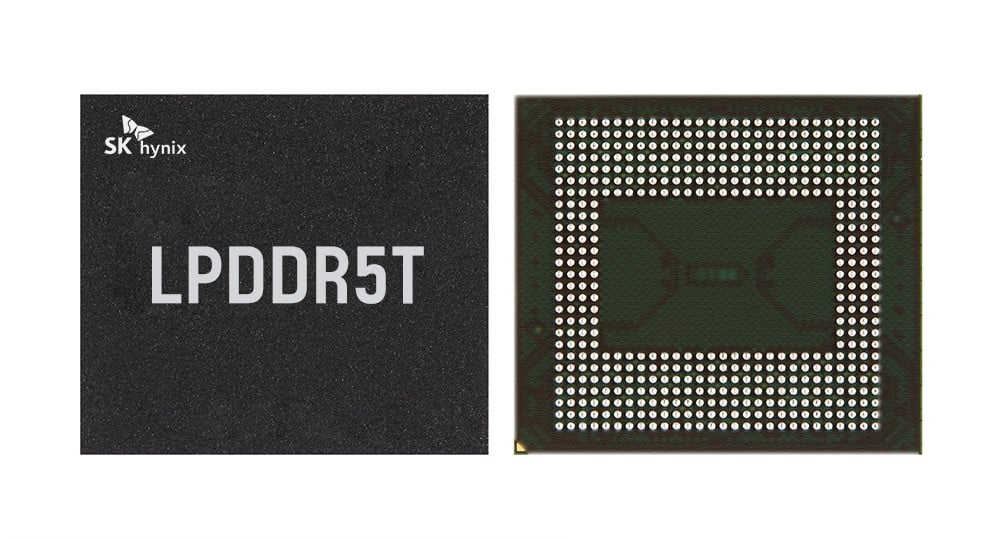 It should be noted that 5T is an improvement above 5X rather than a new generation of DRAM. The chips use the HKMG (High-K Metal Gate) technique, which lowers power consumption and boosts speed, and are based on the 1Anm process, the fourth iteration of the 10nm node. SK was the first to launch HKMG for DRAM chips with their 5X chips from the previous year.
As the 5G smartphone market grows, the IT sector predicts rising demand for memory chips with high-end characteristics. As a result of this development, SK Hynix anticipates that LPDDR5T applications will go beyond smartphones and into the fields of artificial intelligence (AI), machine learning, and augmented/virtual reality (AR/VR).