The Snapdragon 8cx Gen 4 is rumored to be Qualcomm's first SoC to feature the company's proprietary Oryon processors, and a number of the SoC's specifications have since been discovered on Geekbench. Although the processor receives poor single-core and multi-core scores, the good news is that the information you are about to read is based on a research sample.
The Geekbench images' reference to the codename "Hamoa" suggests that this is indeed Qualcomm's forthcoming hardware. Unfortunately, data discovered by Twitter user Gustave Monce reveals rather poor single-core and multi-core scores, indicating that the hardware is still undergoing testing and probably needs more adjustments before it can deliver performance figures that compete with Apple's M-series.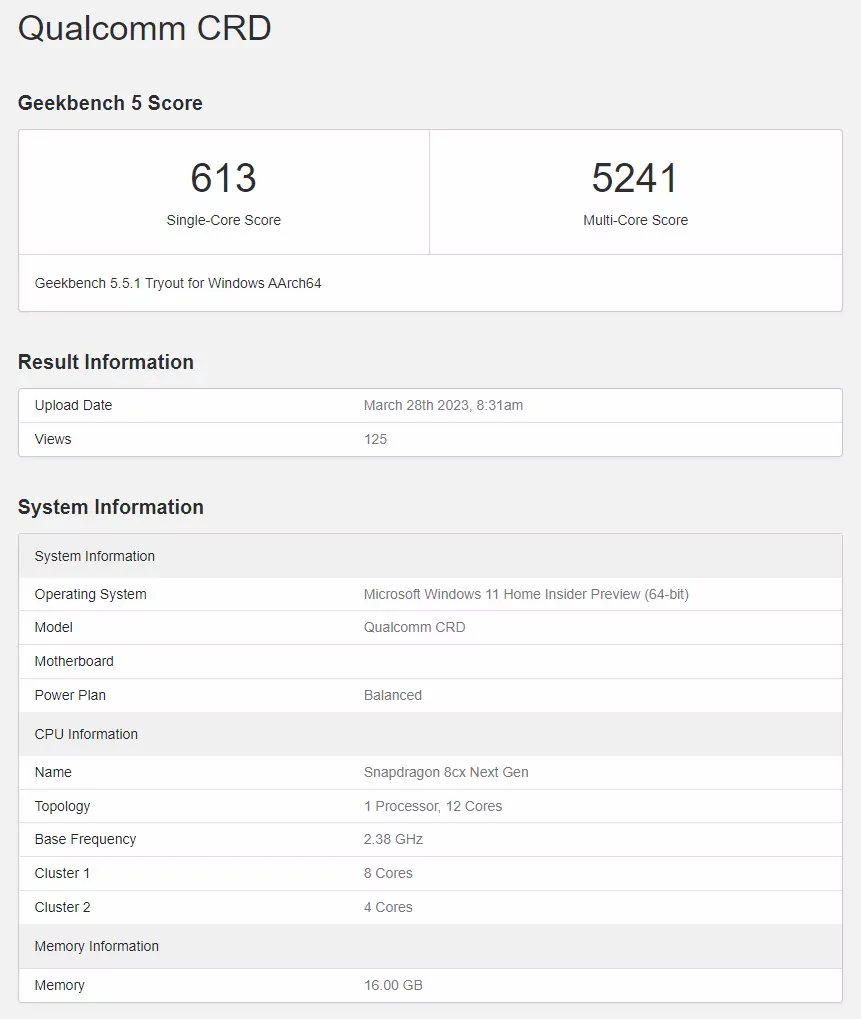 We observed that there is also a "Power Plan" in the Geekbench image, indicating that users will likely have the choice of allowing the Snapdragon 8cx Gen 4 to operate at a greater performance level or lowering its processor rates to offer longer battery life. The engineering prototype reportedly underwent testing with Windows 11, and this functionality is typically available in Windows PCs and laptops. The Power Plan was set to "Balanced" at the time.
The research prototype has 16GB of memory, which is not out of the ordinary considering that the Snapdragon 8cx Gen 4 can handle up to 64GB of LPDDR5 RAM. The Snapdragon 8cx Gen 3 is actually quicker than the engineering sample, which was unexpected, but this is typical behavior for engineering samples, so there is no cause for concern.
However, we are hoping that a business version will appear on Geekbench 6 as soon as feasible so that we can assess its efficiency more objectively.