With the recent FIFA 21 player database release, EA Sports has offered an insight into what budget leagues you can search into to dominate your division. At the release of the full game, many of us will not have the finances to invest in an optimal Ultimate Team squad. We will search into the database for affordable players, only to realize that we don't have enough coins to invest in decent cards. Cards that will help us better dominate our opponent. That is why we suggest these 3 leagues to search players in. Affordable leagues with quality players that will allow you to win enough games to build your squad further.
---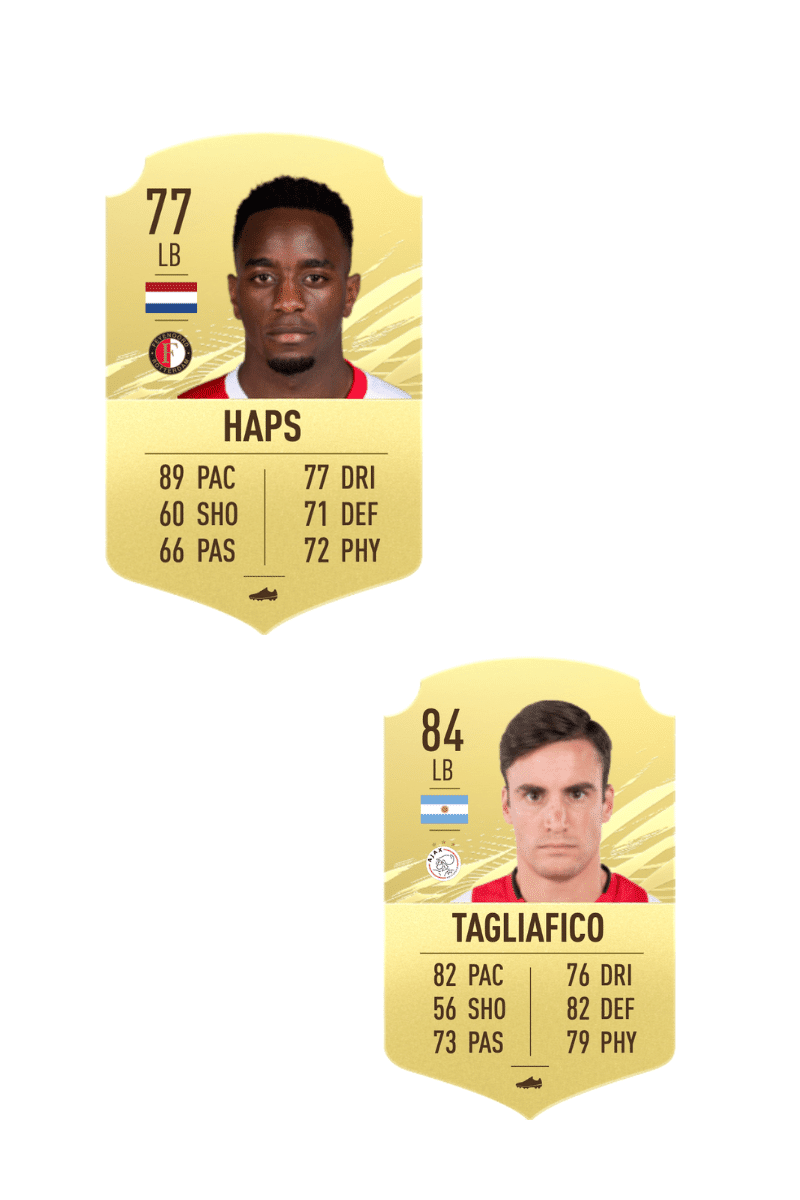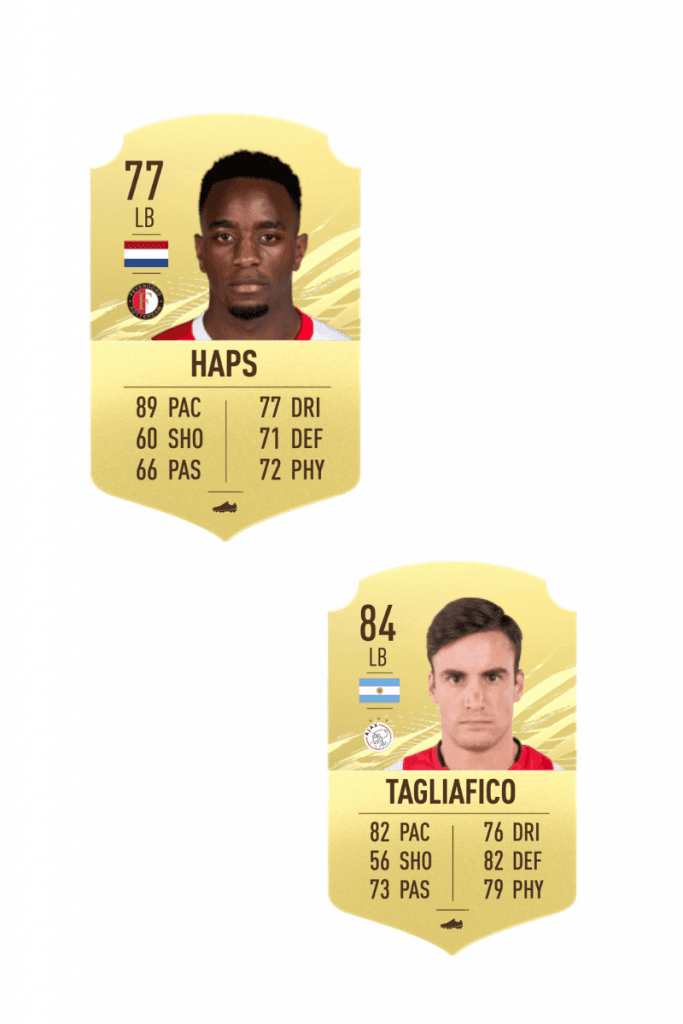 Eredivisie – Budget League With Decent Cards
I know. A peculiar choice. But Eredivisie offers enough depth and quality at incredible prices if you want to buy your squad. Fast, agile, clinical players are part of this league and provide great support for your squad.
Maybe you won't find 90-speed players or 90 finishing players. But you'll have stats well into the 80's that will allow you to create a squad for as low as 5000 coins.
In comparison with Premier Division, you won't have to rob a bank to be able to afford the names in this division. Most of them hover around the 800 coins mark and that's a reasonable start for names that like Tagliafico, Haps or Bruma.
The disadvantage for this league is the fact that you won't be able to connect them with better players, so you're stuck with this squad until you can afford at least a hybrid one. When you'll have enough coins, you can even for players like Promes and Neres. You'll basically have 3 main teams to pick from to make your team. They will still be able to compete with much more competent squads.
---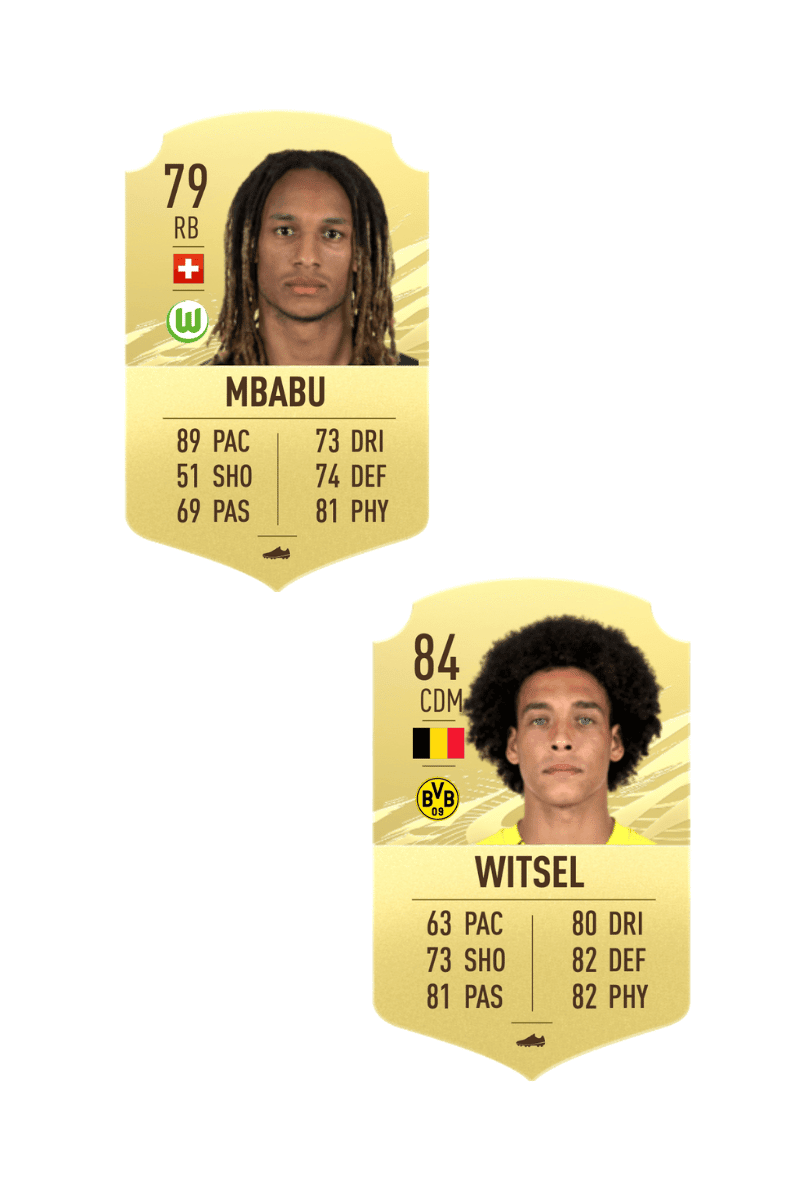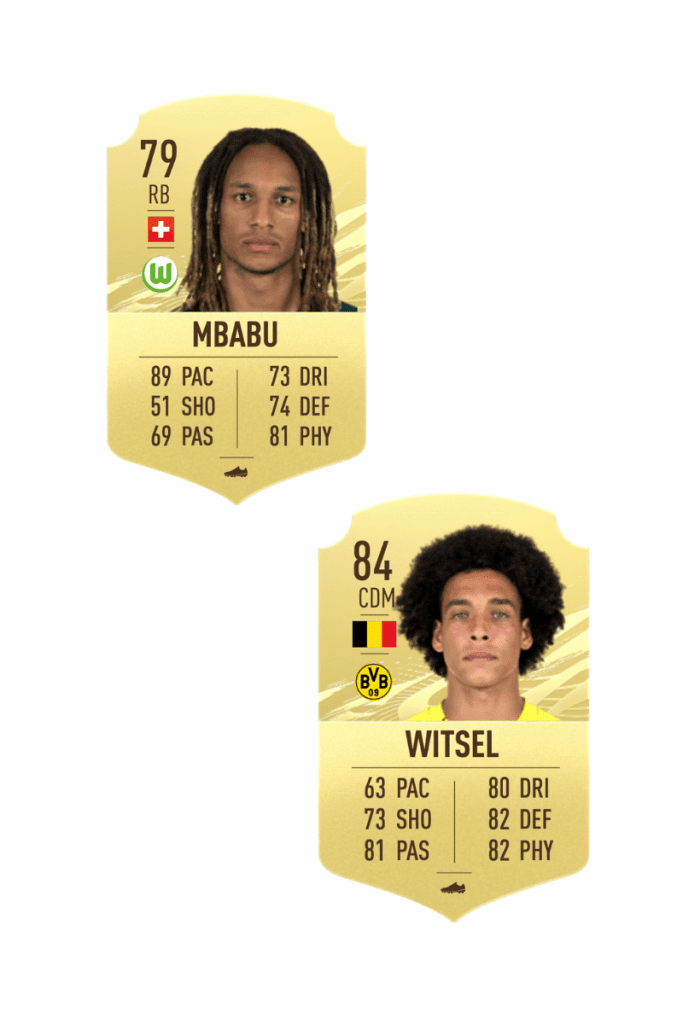 Bundesliga – More Costly, But Better Quality
Player ratings in FIFA 21 Bundesliga are extraordinary. You can have your pick, even if some big-budget names from last year have transferred to the Premier League. You'll be wondering what can you do without Werner blistering past defenders? Without Thiago spraying passes all over the field? What about Kai Havertz providing great support into the final third from the midfield?
Not to worry. There are plenty of options both in the low end and high that can help you create a solid squad to compete with others in Division Matches.
You'll have to pay a bit more than for those in Eredivisie. But you'll get more quality for those coins. In the defense, you can look at Christian Gunter, Kevin Mbabu, and Nordi Mukiele. They will create a great impenetrable wall at the back. Use Axel Witsel and Sabitzer to control the midfield. And look for the cards of Kostic and Bailey to bomb down the flank and dribble past defenders. Unfortunately, the league is short on fast, clinical strikers. Kramaric's card does not offer the necessary pace, but has enough dribbling and shooting for you to take advantage of in the box.
---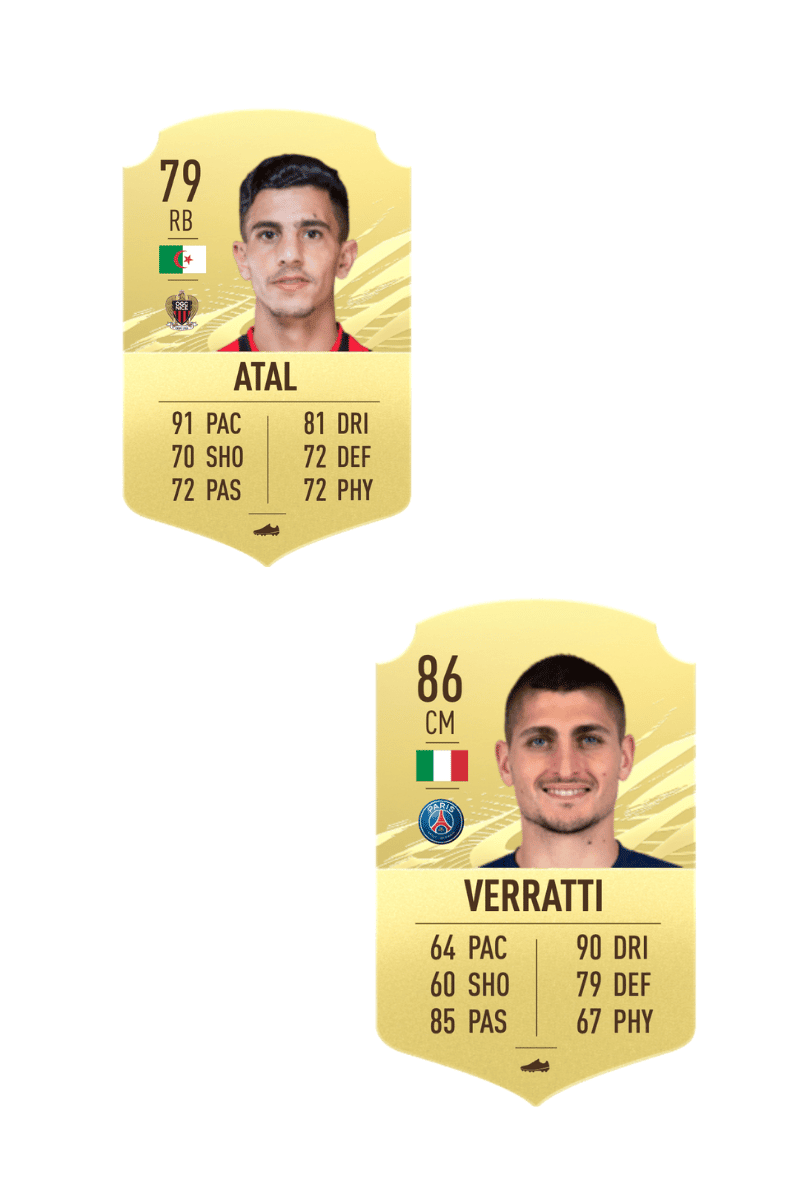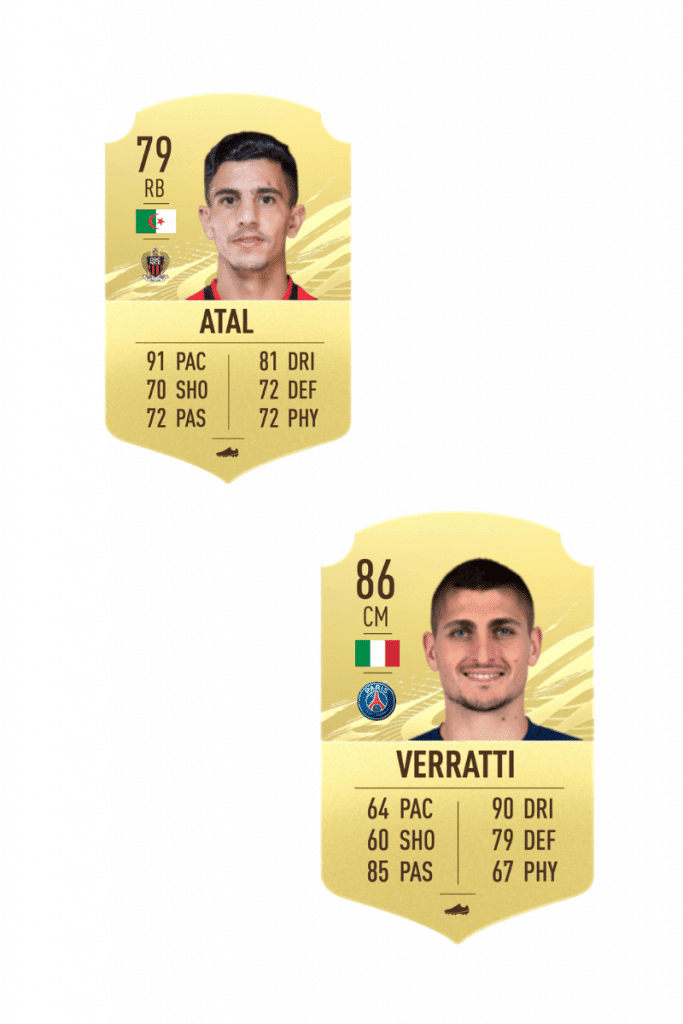 Ligue 1 Conforama – Balance Between Budget And Quality
With one team in last years' Champions League final, it's no surprise that Ligue 1 will offer enough quality for a budget team. Maybe with less depth at every position, you can still find capable players that will occupy important roles in your squad. And the prices of the cards are even cheaper than in Bundesliga.
Your defense can contain the likes of Atal and Kamara on the flanks. And that means you're assured until the next big upgrade. Kimpembe and Denayer will take care of the center. Verrati's card will offer creativity in the midfield and Gueye will defend it. On the flanks, Gelson Martins and Bamba can dribble to create space. You have better options in the front, but you can use Icardi to make sure you score in those important situations. Volland is a much cheaper version of him, and can still help you in the box.
The range of the league can vary wildly, which means you have a lot of options to chose from. Maybe less than in Premier League, but definitely cheaper for the FIFA 21 Ultimate Team start.
---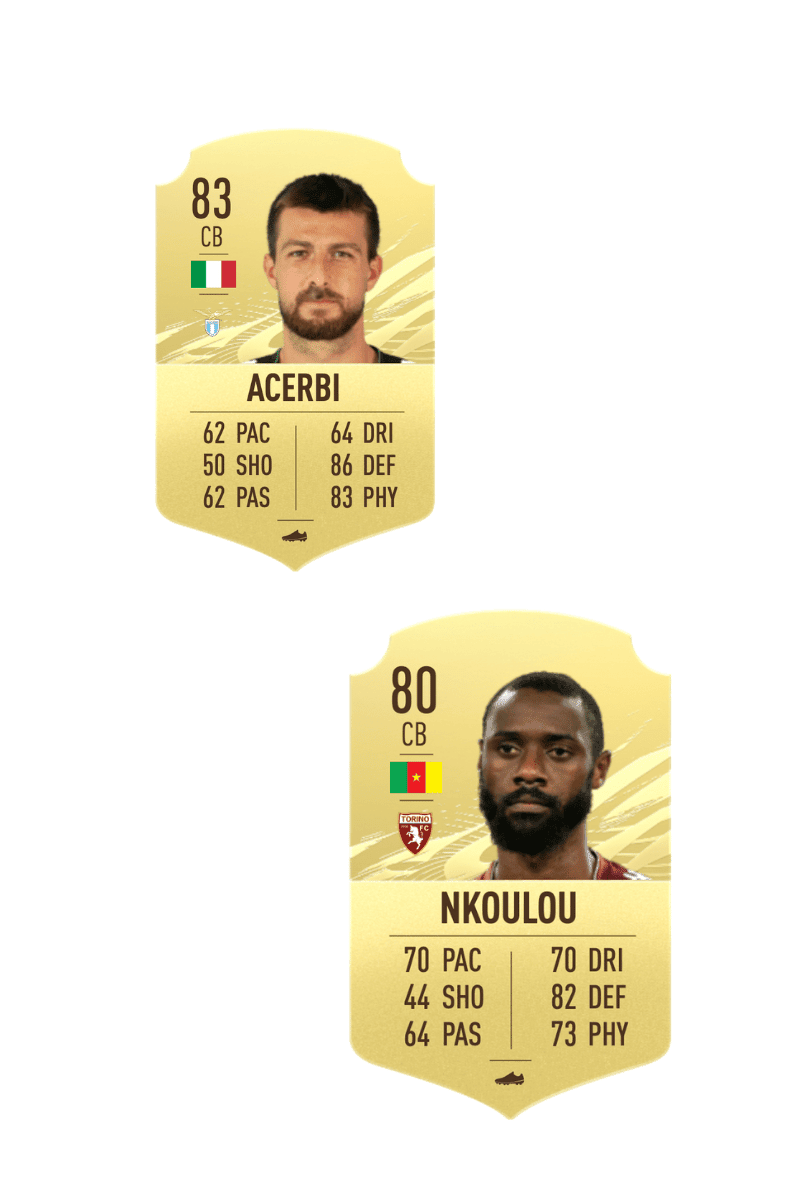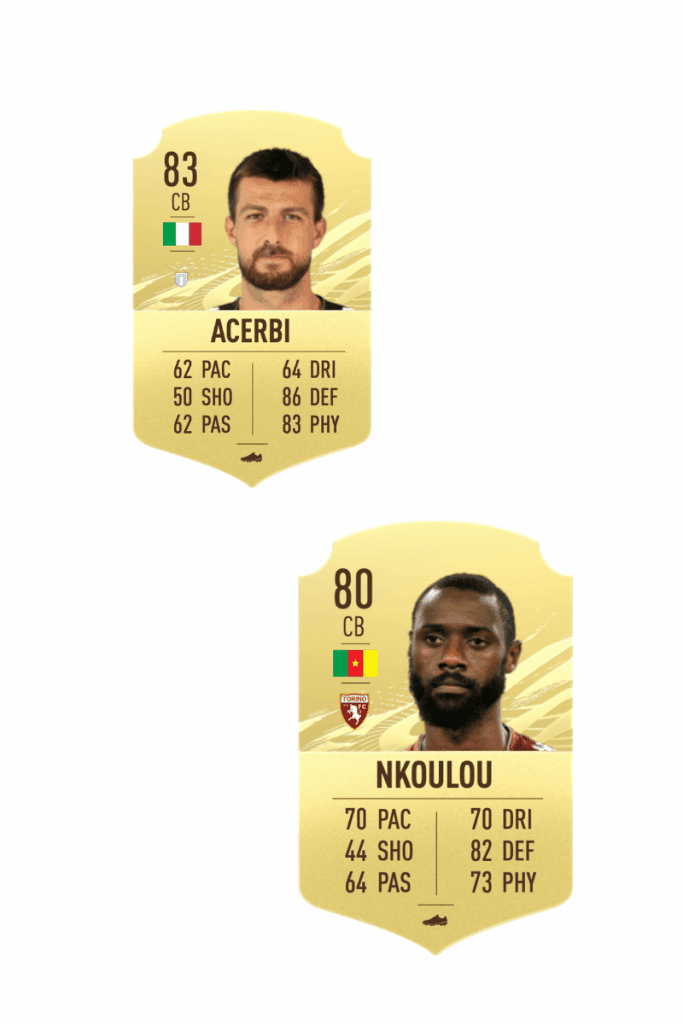 Seria A – Less Speed With Less Quality
In Seria A there are plenty of options on a budget that can allow you to dominate your rivals. You can have your pick in every department, although there is a general lack of speed when it comes to budget cards.
Building from the back, there is Acerbi, Nkoulou, and Malcuit, who don't have amazing speeds but will definitely do their jobs in the defense. The midfield can be occupied by the likes of Lazari, Bernadeschi, and Zielinski. The first one can bomb down the flank and surprise opponents while creating opportunities. The other two are very creative outlets in the CM position that can handle both dribbling and passing situations. They will be the playmakers of the squad. Last, but not least, Correa and Rebic can get create occasions in the last third and perform admirably.
All of this won't cost more than 20000 coins and will offer your more than a fighting chance.
---
What leagues do you search for budget cards in? Have you decided where you're going to start? Tell us in the comment section below what do you think some of the best budget cards are. Don't forget to subscribe to GadgetGang to get more information about gadgets, games, and news in the industry.