The Xiaomi 13 Ultra, a photography beast with some of the greatest smartphone technology we've seen, has finally been introduced by Xiaomi. Although it is really an improved version of the Xiaomi 13 Pro, the improvements it does offer are sufficient to make it a completely unique phone in the first place.
The primary camera of the Xiaomi 13 Ultra, which has a 50-megapixel sensor and a 1-inch Sony IMX98 sensor, is the device's key selling feature. It is not just any regular sensor, however, since this one features a variable aperture. The sensor allows you to change the aperture from f/1.9 to f/4.0; this capability may also appear in the Galaxy S24 Ultra when it launches in 2019.
A 50-megapixel Sony IMX858 sensor for ultra-wide pictures with a 122-degree field of view is also included on the rear of the Xiaomi 13 Ultra. Two 50-megapixel telephoto lenses are available, with one zooming in at 75mm (2.5x) and the other at 120mm (5x). For those who are interested, the phone has Leica optics and both of these sensors have a maximum aperture of f/3.0.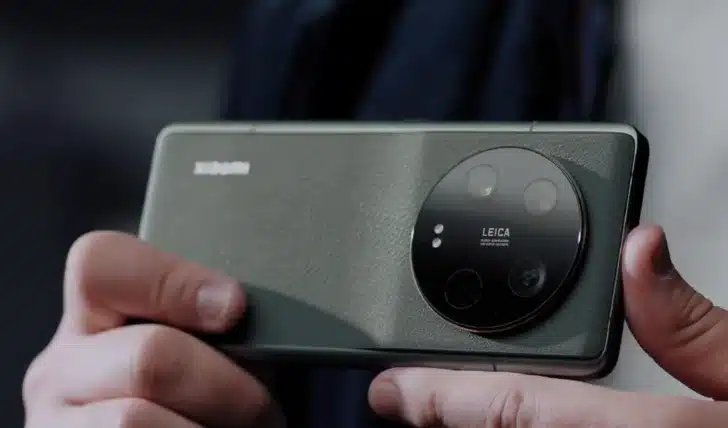 However, there are other factors at play here than cameras. As previously predicted, the 6.73-inch 120Hz QHD+ LTPO AMOLED display on the Xiaomi 13 Ultra has a maximum brightness of 2,600 nits, making it the brightest display on any smartphone.
A Snapdragon 8 Gen 2 CPU, 12 or 16 gigabytes of RAM, and up to 1TB of storage are also included. A 5,000 mAh battery that supports 90W wired and 50W wireless charging powers the gadget. With the addition of USB 3.2, Xiaomi now offers faster transfer rates of up to 5Gbps.
For those interested in cost and availability, the Xiaomi 13 Ultra will be offered in olive green, white, and black with a synthetic leather finish. There are currently no specifics available about the phone coming out of China, but we do anticipate a worldwide launch with a price of €1,299.