Amazon has advertised AMD's Radeon RX 7900 XTX and RX 7900 XT graphics cards in reference versions from Sapphire.
Sapphire is the first AIB partner of AMD to list down its Radeon RX 7900 series graphics cards, which include the 7900 XTX and the 7900 XT. These cards are intended for use in personal computers. However, the AIB is also working on some extremely high-end custom designs, such as the Nitro+ and Vapor-X series that has been teased, so the details for both graphics cards' cooling designs and specifications are already well known. 
The entire Navi 31 XTX GPU is used by the AMD Radeon RX 7900 XTX graphics card. This GPU has a total of 48 WGPs, 96 CUs, and 12288 cores, making it ideal for high-end gaming. The base frequency for the graphics card is kept at 2.3 GHz, while the boost clock is maintained at 2.5 GHz. This enables the graphics card to produce up to 61 TFLOPs of compute capability with a power consumption of 355W.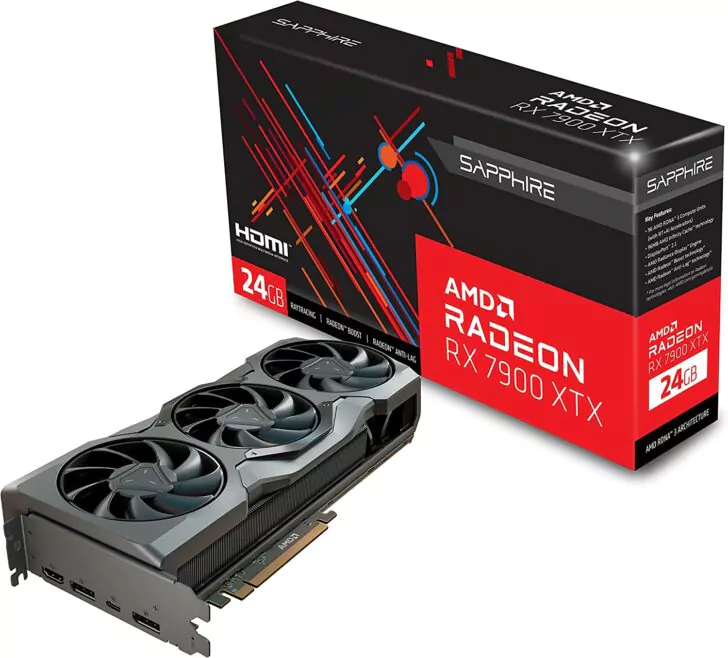 Additionally, the AMD Radeon RX 7900 XTX graphics card will be equipped with 6 MCDs, each of which will include 16 MB of Infinity Cache. Altogether, the card will have 96 MB of Infinity Cache, which will be distributed via a 384-bit wide bus interface. The card has a VRAM capacity of 20 GB and a die speed of 20 Gbps, giving it a potential bandwidth of 960 GB/s (or 3.5 TB/s when combined with Infinity Cache).
In addition to this, there will also be a more compact model that utilises the Navi 31 XT GPU core. This processor will be included on the Radeon RX 7900 XT graphics card. It will be equipped with 42 WGPs, which are equivalent to 84 Compute Units, and it will have 10,752 cores. When compared to the version with high end one, this version has 12.5% less cores. The GPU will also operate at somewhat slower clock rates, with the game clock rated at merely 2.0 GHz rather than the XTX variant's rating of 300 MHz, and a boost frequency of 2.4 GHz at a TBP of 300W, which is 100 MHz slower than the XTX variant's boost clock.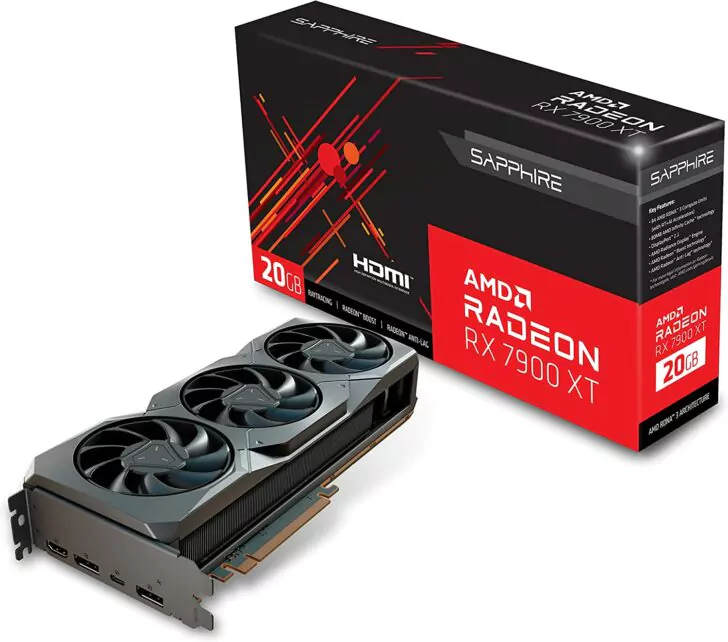 On the 13th of December, the AMD Radeon RX 7900 XTX 24 GB and Radeon RX 7900 XT 20 GB graphics cards will be made available for purchase at prices of $999 and $899, respectively in the United States.