At CES 2023, AMD intends to present its forthcoming Ryzen 7000 (Non-X) products. A few internal slides, which were likely intended for this occasion, have been acquired by Videocardz. These slides provide us with a preview of the performance of these CPUs and validate a prior price leak. Additionally, we now know AMD will introduce the Ryzen 7000 Non-X family on January 10 of next year.
This is not the first time that these CPUs have shown up. In November, information about the lineup's price was released. Additionally, a couple additional slides addressing these CPUs that were released by Videocardz sort of validated the cost.


We can see from the slide's top that the Ryzen 7000 Non-X CPUs will be available for purchase by January 10th, 2023. A day before, reviews need to be available online. Similar to its X-counterpart, the Ryzen 9 7900 has 12 cores and 24 threads and, like other CPUs in this series, has a 65W TDP. Just $429 gets you everything.
Ryzen 7000 Non-X Lineup Has a Great Price to Performance Ratio
Customers may purchase the $329 Ryzen 7 7700, which has core and thread counts comparable to the 7700X. The Ryzen 5 7600 is AMD's most affordable Zen4 processor to date, costing just $229. If we compare this CPU to Intel's Raptor Lake (Non-K) options, it will have some fierce competition.
The Ryzen 9 7900 destroys the 5900X by up to 31%, demonstrating the significant improvement in gaming from generation to generation. Keep in mind that the 5900X consumes 105W whereas the 7700 only requires 65W. It's the same for those who create material. According to AMD, Zen4 Non-X is up to 48% quicker than Zen3-X.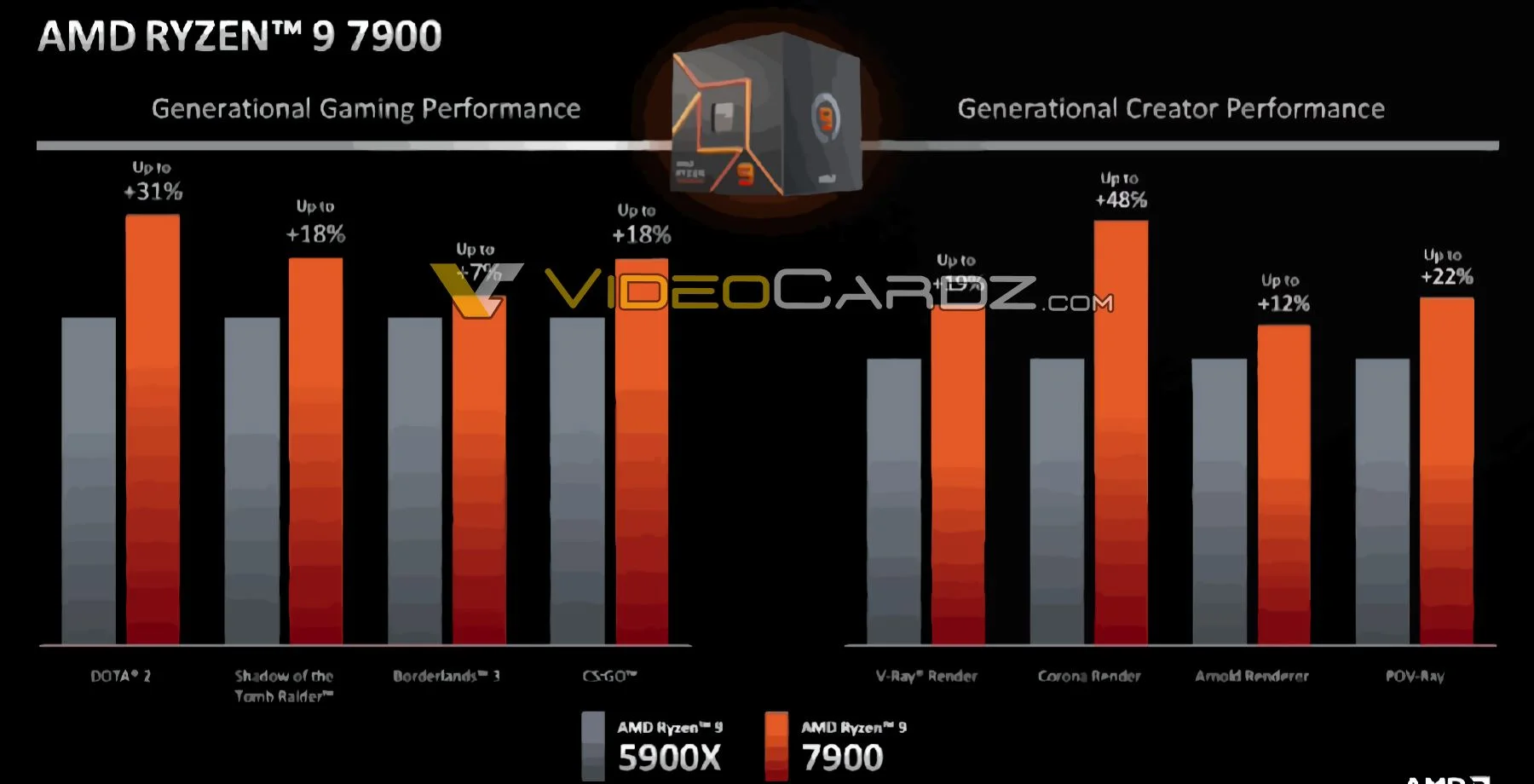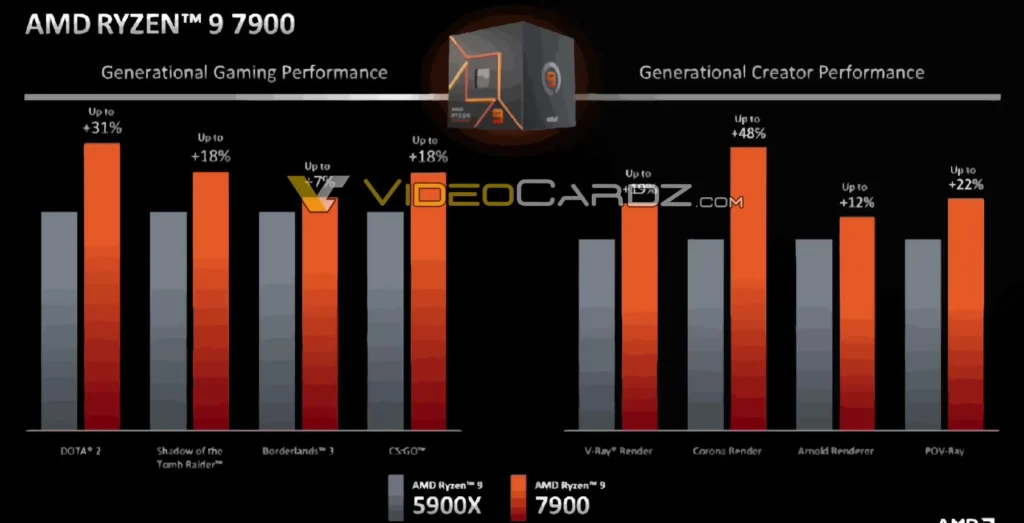 It is quite evident from the data we were able to collect from Videocardz that Zen4 is the current standard. Although it quickly becomes pricey if you take into account platform costs. In any event, Ryzen 7000 benefits little from DDR5 since Ryzen 5000 only supports DDR4 memory. When used with the same system, the Ryzen 9 7900 is typically 19% quicker than the Ryzen 9 5900X.