Following its original, US-only debut in April, the Apple Self-Service Repair program has now been made available in eight other nations. Customers may use the software to obtain repair instructions, buy authentic Apple components, and rent the equipment necessary to do DIY repairs.
Apple first claimed that DIY repairs would be too risky owing to the fire dangers of lithium-ion batteries when the Right to Repair campaign took off and received significant media attention. The business vigorously opposed the Right to Repair legislation for years. The business also put in place a series of safeguards against the use of knockoff components, but users and independent repair shops said these procedures only served to compel customers to pay Apple rates for repairs.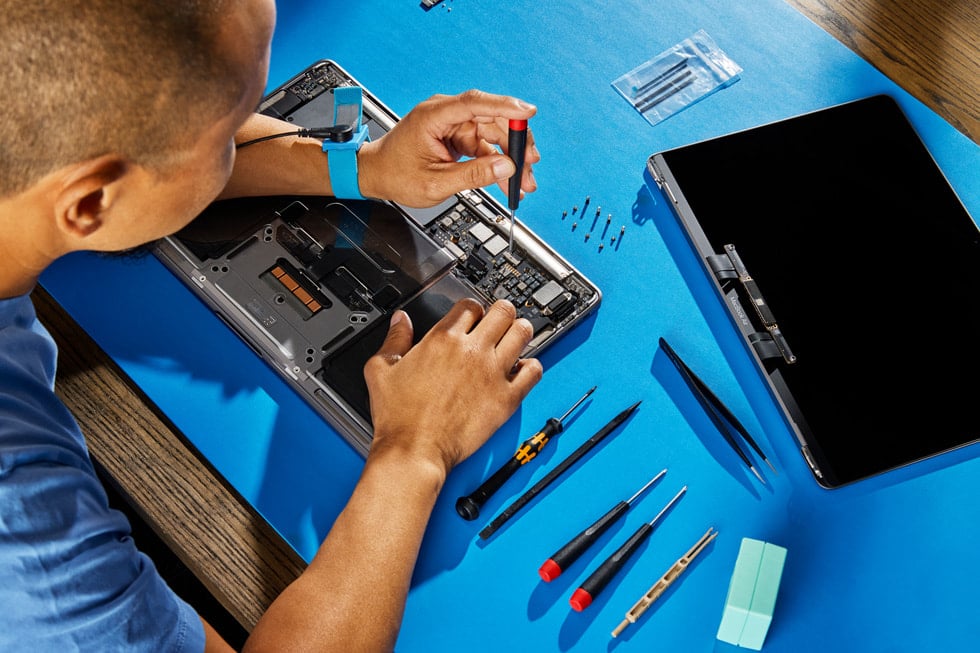 This year, Apple eventually caved and introduced the Apple Self Service Repair programme in the US. The program will now include the following nations, which were promised to be added by the corporation "throughout 2022":
Apple today announced Self Service Repair, which will allow customers who are comfortable with completing their own repairs access to Apple genuine parts and tools. Available first for the iPhone 12 and iPhone 13 lineups, and soon to be followed by Mac computers featuring M1 chips.

Apple today announced Self Service Repair is now available in eight European countries, providing repair manuals and genuine Apple parts and tools through the Apple Self Service Repair Store. Customers who wish to complete their own repairs will be able to perform many of the most common repairs for the iPhone 12 and iPhone 13 lineups, and Mac notebooks with Apple silicon."

Apple
Self Service Repair is a component of Apple's attempts to gradually improve device repairability and increasingly open up access to fixes. The safest and most dependable approach to receive a repair is to go to a professional repair provider with licenced technicians who utilise authentic Apple components. This is true for the great majority of consumers who do not have expertise fixing electronic gadgets.