The ROG MATRIX Platinum version of ASUS' GeForce RTX 4090 GPU is the fastest and most costly GPU in the world.
The ROG MATRIX Platinum, ASUS's most powerful and current GeForce RTX 4090 graphics card, was today formally unveiled. The card, which has a stunning liquid-cooled and compact design and is quite expensive, pushes everything to the limit.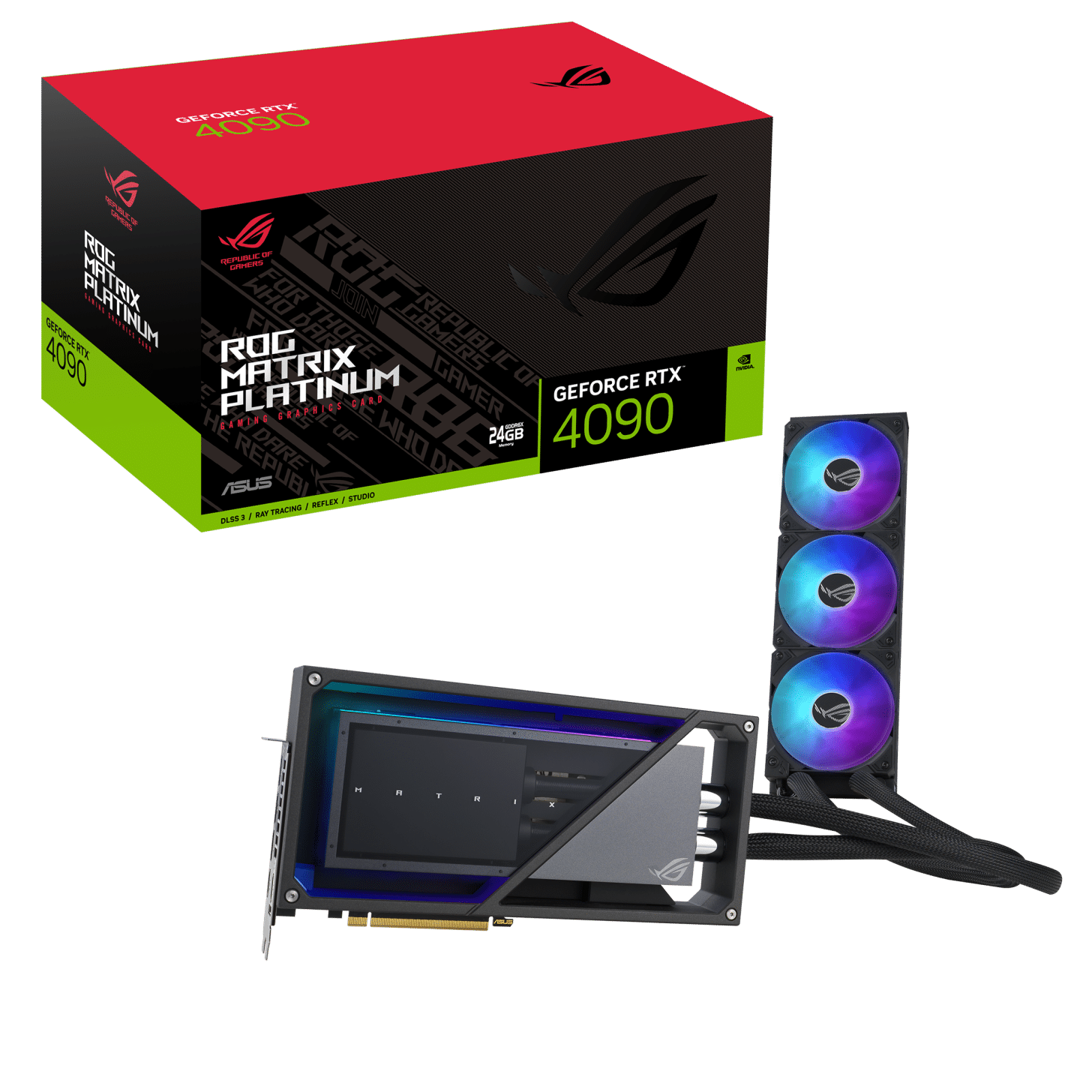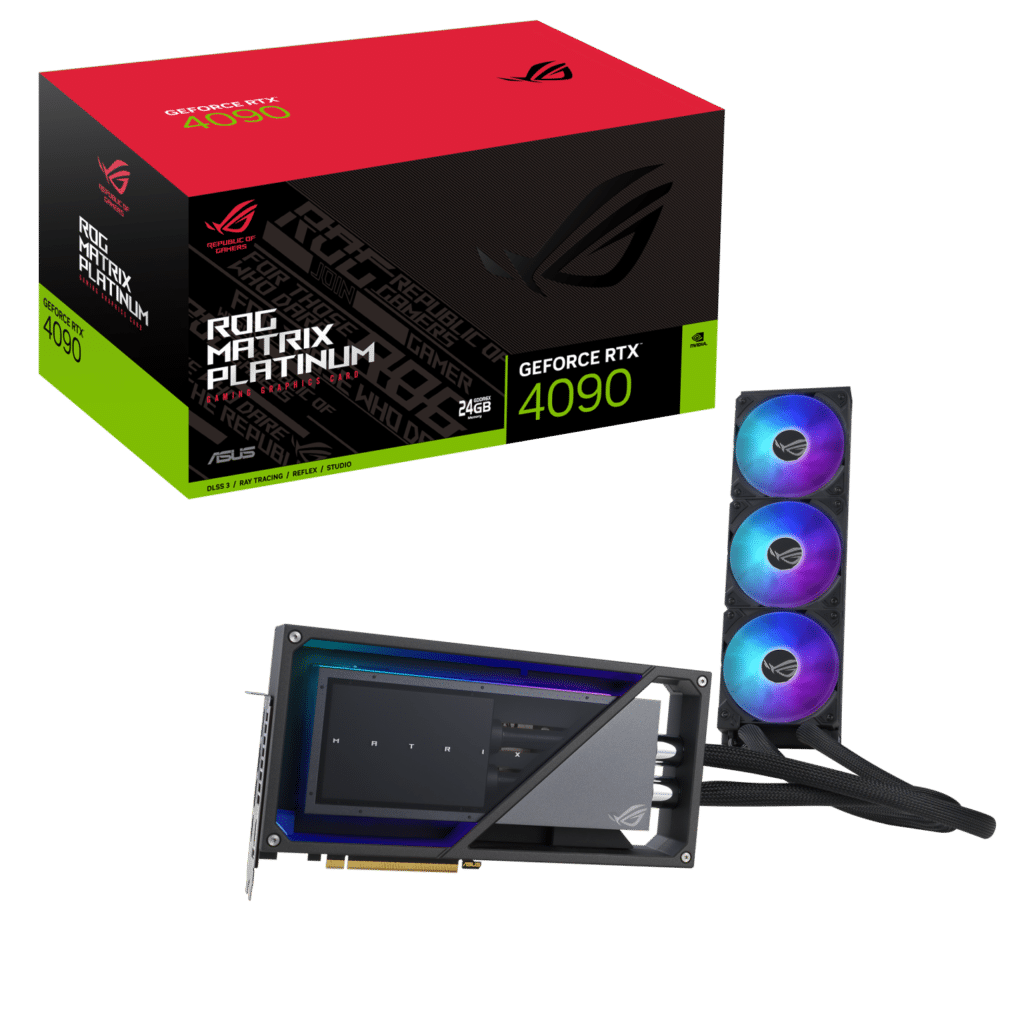 The cooling system and PCB of the ASUS GeForce RTX 4090 ROG MATRIX Platinum are entirely bespoke. The card's VRM features a 28-phase layout that is complimented with 15K caps and other high-quality parts. The power is supplied via a single 16-pin 12VHPWR connection, and you can simply check that the connector is plugged in properly by looking for abnormalities across the power pins using the ASUS GPU Tweak III program.
Regarding the card's layout, the ROG MATRIX Platinum is a GeForce RTX 4090 graphics card that is the same length as all others but has a dual-frame body with an outside frame for visuals and an inside frame for the pump itself. The graphics card sports some lovely and discrete ARGB accent LEDs in the inner edges of the frame and a mirror finish on the rear. The ROG and MATRIX emblems are RGB-illuminated on the front as well.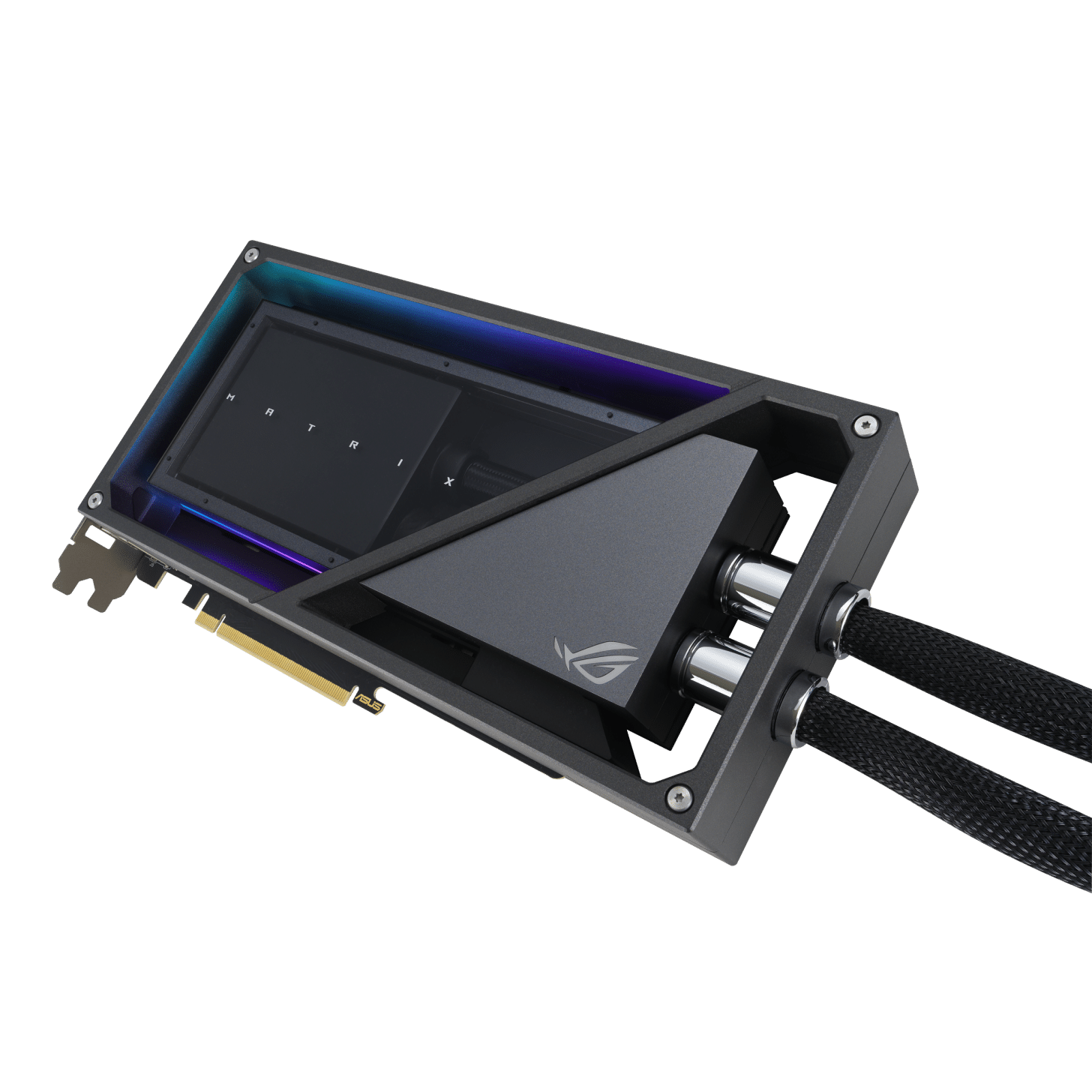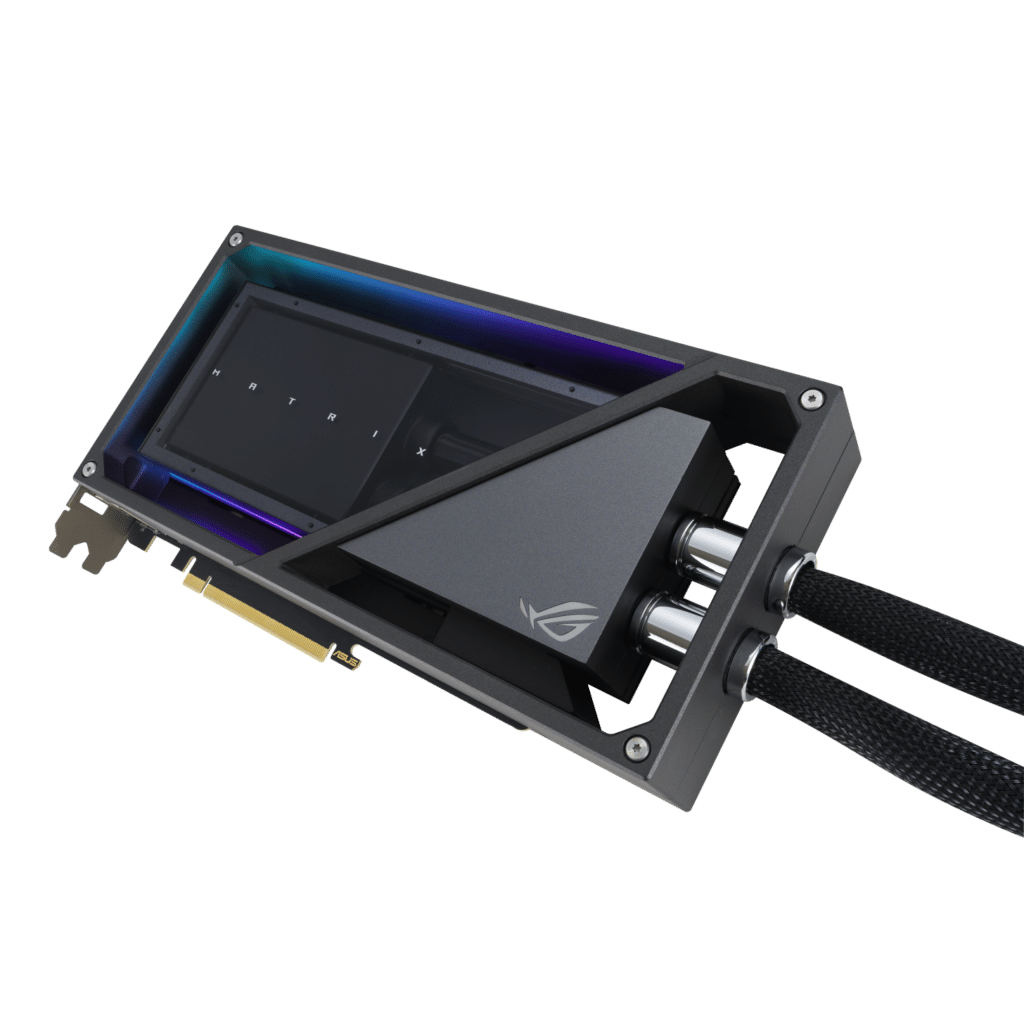 The ROG MATRIX Platinum is currently offered by ASUS for $3200 US, making it the most costly custom design to date. The only card that could be able to beat the price record is the Colorful iGame KUDAN, but that model hasn't yet been released. The price is precisely twice as high as the GeForce RTX 4090's MSRP.