You must have used or at least heard of discord, right? It is the most popular platform among gamers and internet users as it allows texting, voice calls, and video calls on a ton of servers. This platform, however, is not that fancy and has a simple UI. The discord themes themselves are divided into two categories: dark and light. That being said, people would love the option of having a variety of themes to choose from. Well, their wish is granted because BetterDiscord offers some of the best Discord themes ever.
BetterDiscord is a modded version of the original application. It has a number of plugins, themes, and other stuff which you can add to your Discord application through it. Be that as it may, this is not the official add-on of Discord and violates the Terms & Conditions.
Nevertheless, if you are only changing the themes and not adding any additional plugins then you are good to go. You won't get banned or anything for that.
10 Best Discord Themes
Now that we've looked at how to download and install BetterDiscord and its themes, we'll look at the 10 finest BetterDiscord themes that are currently available for download.
Just keep in mind that this list is not in a particular order.
1: The Clear Vision Theme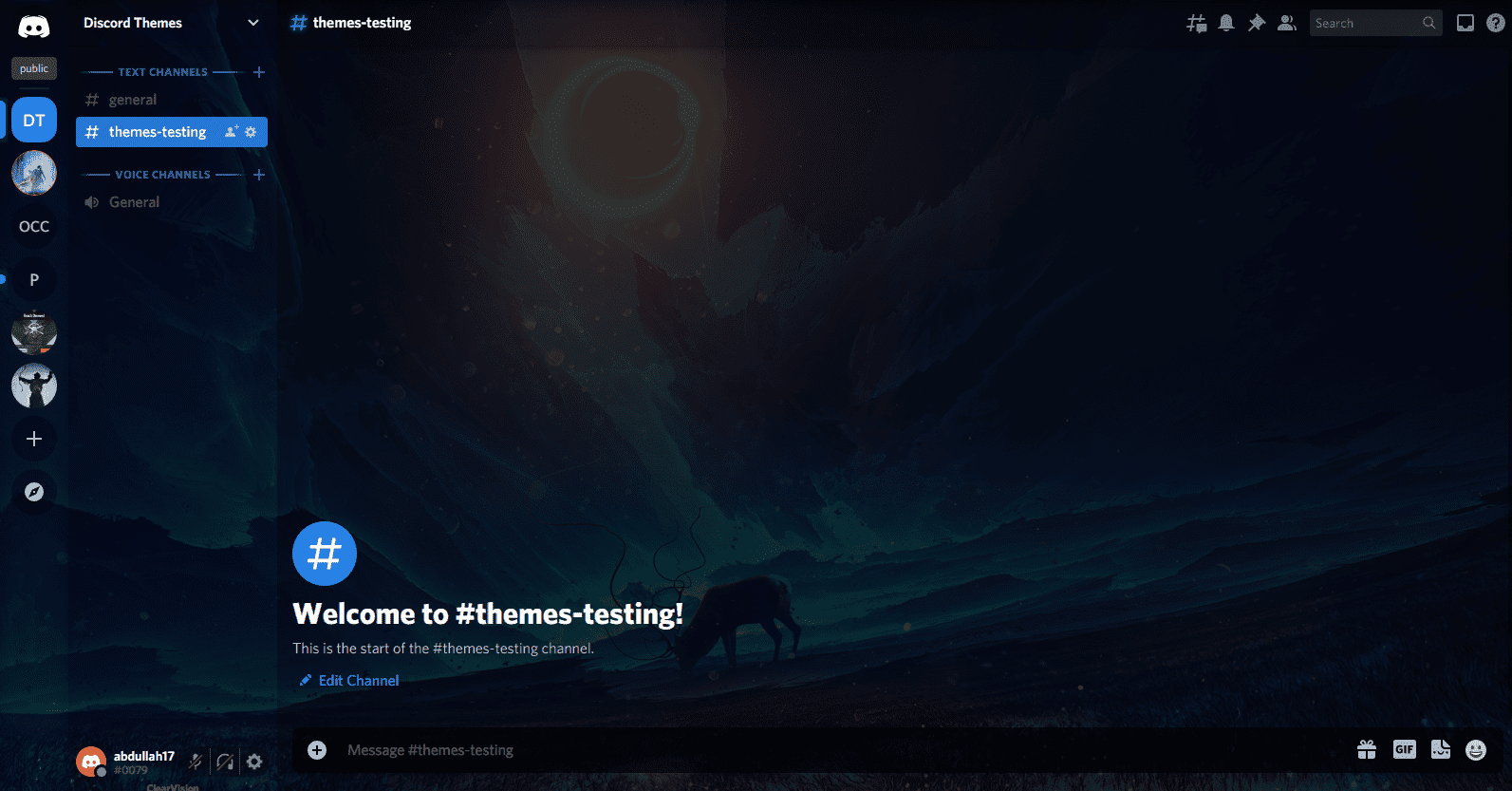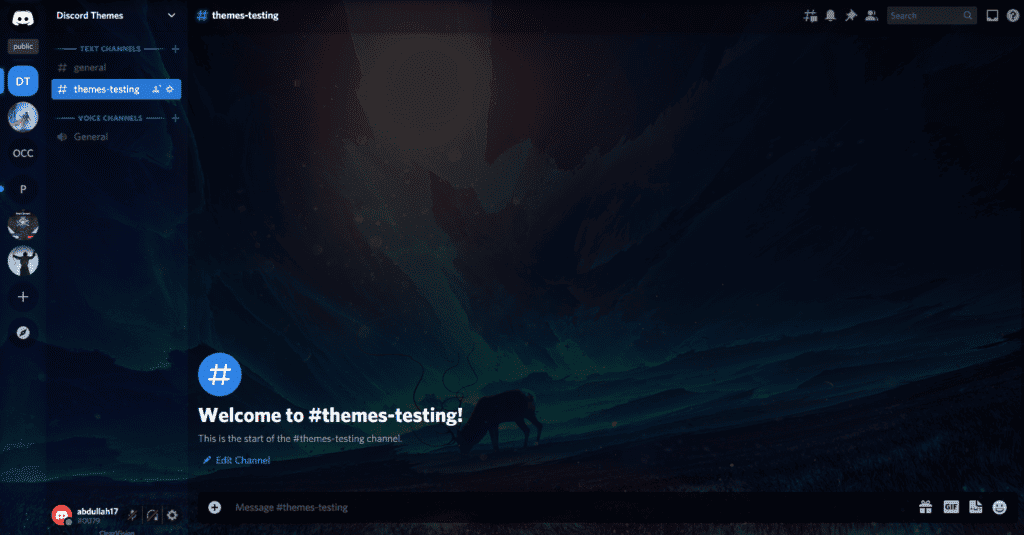 Clear Vision is a theme of translucent nature with an aesthetically pleasing background image. It gives away pleasing vibes and one can keep looking at it without getting bored. It looks like a 3D sketch that has been turned into a theme.
The downloads of Clear Vision speak for it by being over 937K, making it the most popular Discord Theme as of now. It can also be customized by changing its blur, colour scheme, background picture, and other stuff.
It was designed by Untune last year and has been the pick of the choice since then.
2: The NotAnotherAnime Theme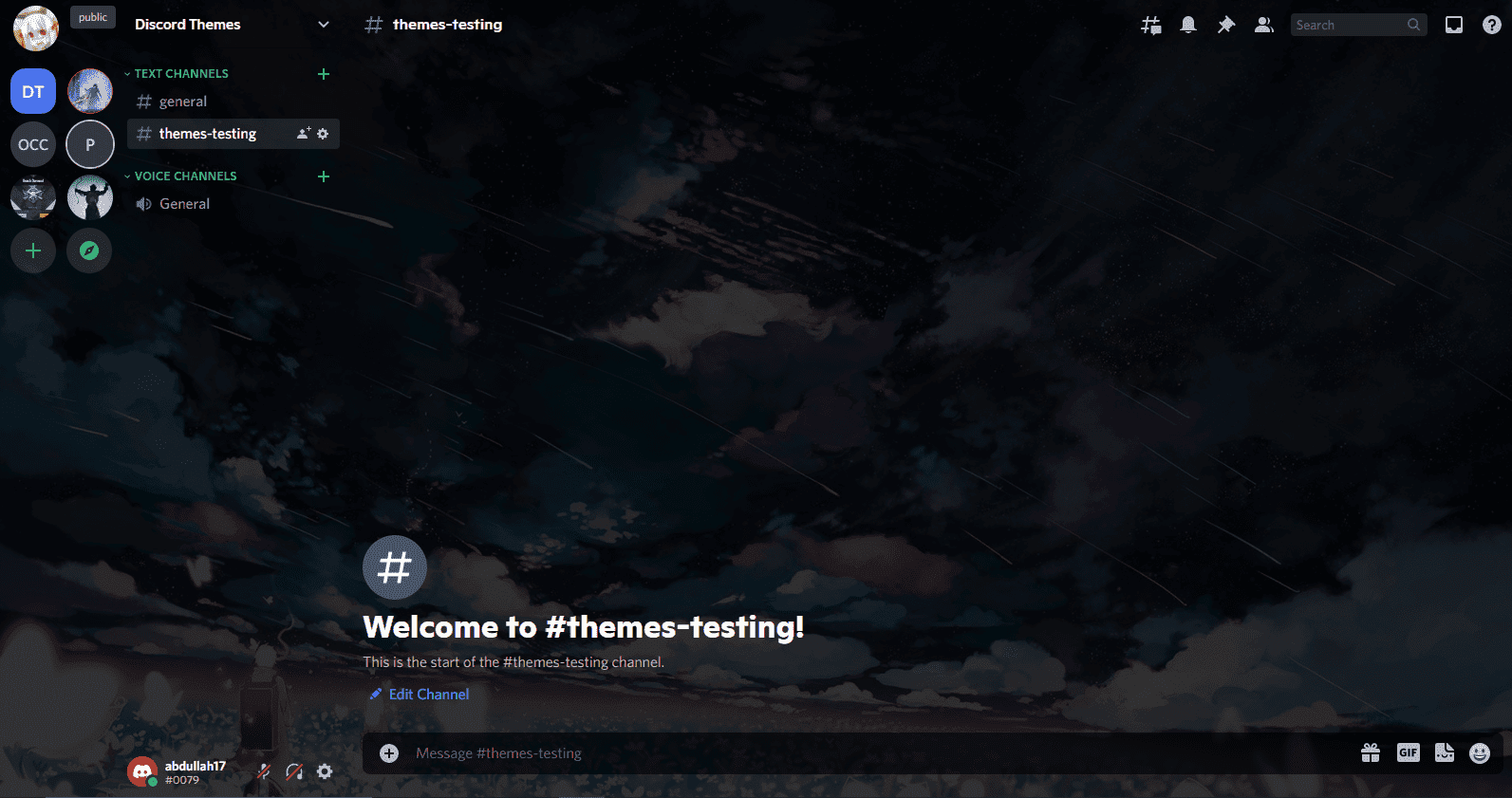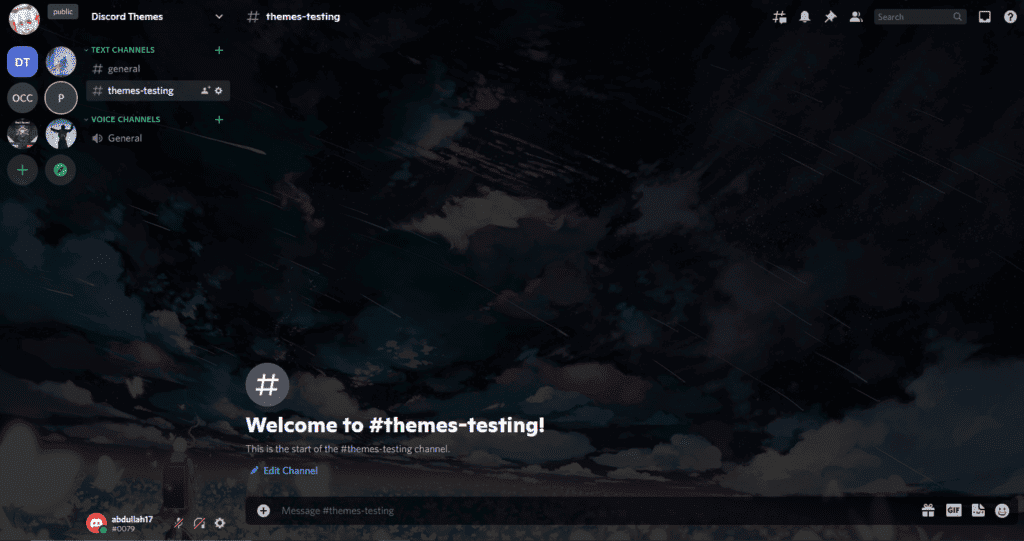 Well, as its cheeky name suggests, this theme is based on anime graphics. You have a character at the left walking through a blossoming field and the sky has shooting stars and greatly designed clouds.
This particular theme can be customized to all sorts as well. You can change the background image, colour scheme, scroll bar colours, and much more. It is the work of PUKZXZ and has a download count of over 473K.
This theme also arranges the servers in more than one row side-by-side, and not just in a single long line where you will have to keep on scrolling. A great choice nonetheless.
3: The Frosted Glass Theme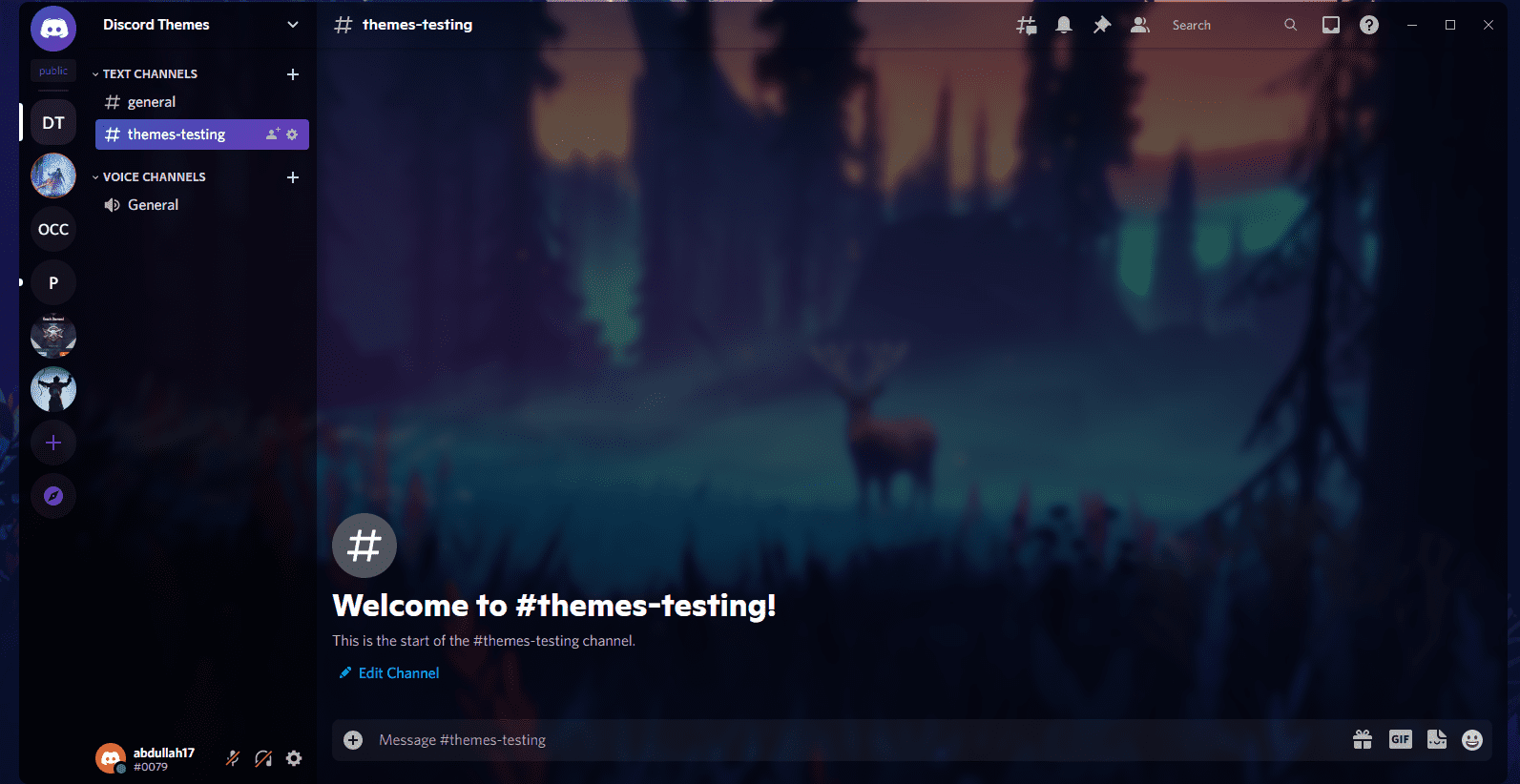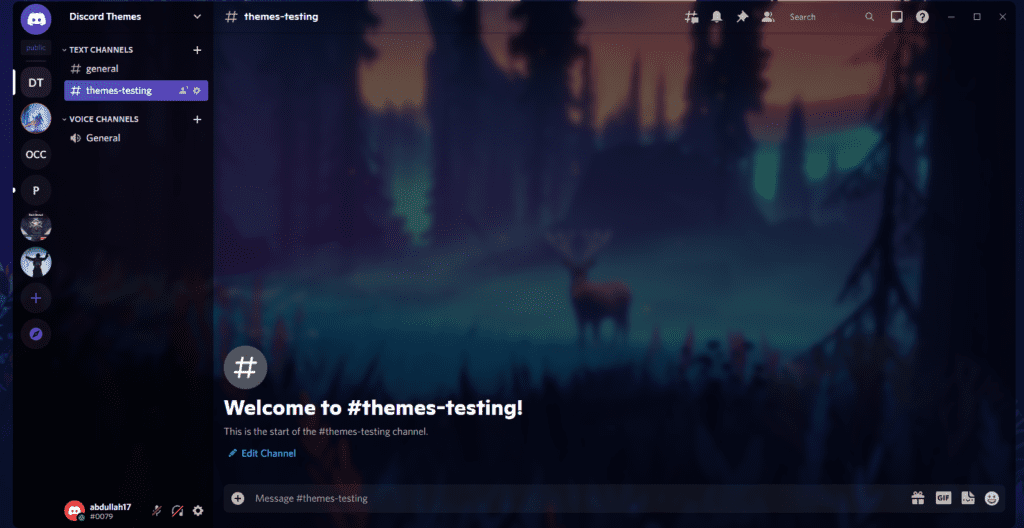 This BetterDiscord theme, as the name suggests, is blurry since it has a frosted glass effect. In the background, we have a deer standing in what seems to be a big green forest.
It is one of those themes that have high demand. With over 397K downloads, the 400K mark is not far away. You can even change the blur settings and the brightness as well, according to your liking. Lastly, it was added by Gibbu in Feb 2021.
The Dark Matter theme designed by Tropical is an advanced customized version of the original DM theme. It uses multiple colours throughout the User Interface. It is even darker than the actual dark theme of discord.
In the background, you have a dark cloud with some dark blue and white shades. Due to the nature of this background, the texts can be easily read with excellent clarity.
The Dark Matter discord theme has close to 700K downloads and is loved all across the globe.
5: The Reborn Theme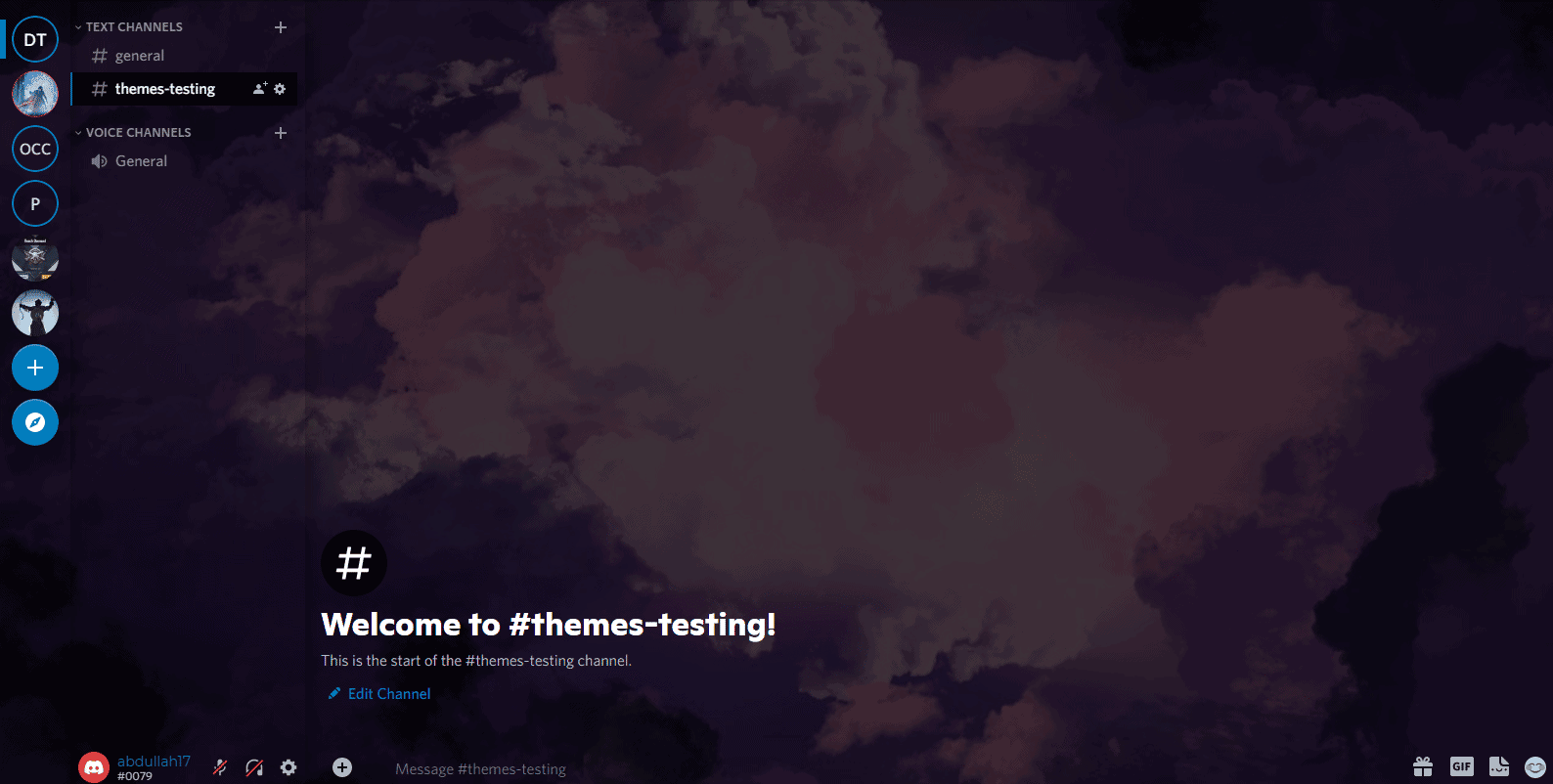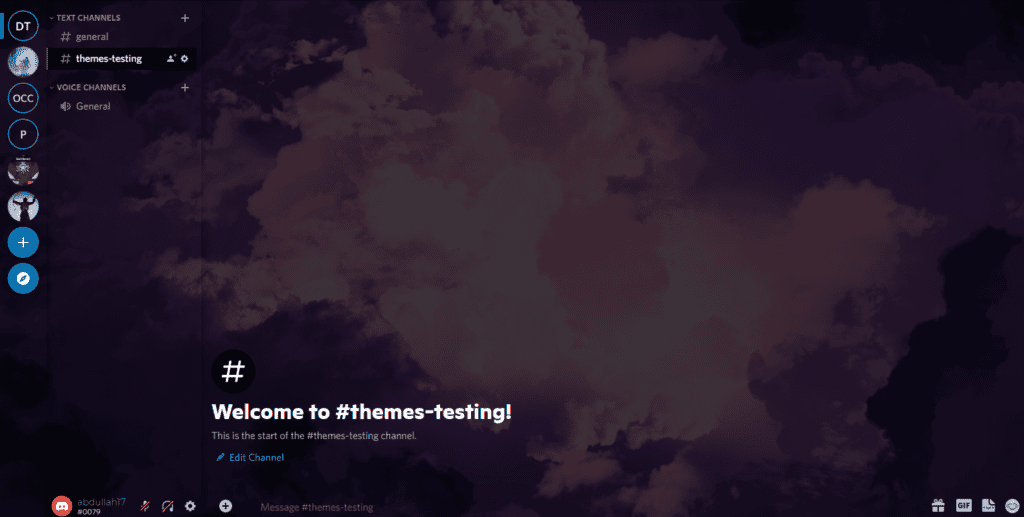 We have yet another Monster Dev theme. This time it is called Reborn. The background here looks like a sky with clouds that have been drawn using oil paint.
It is not very bright so you don't have to worry about that, neither it changes the layout of discord. It's a simple and classy theme that looks very good on discord and that's the reason it has tons of downloads. 112K, to be more precise.
6: The Fallout 4 Terminal Theme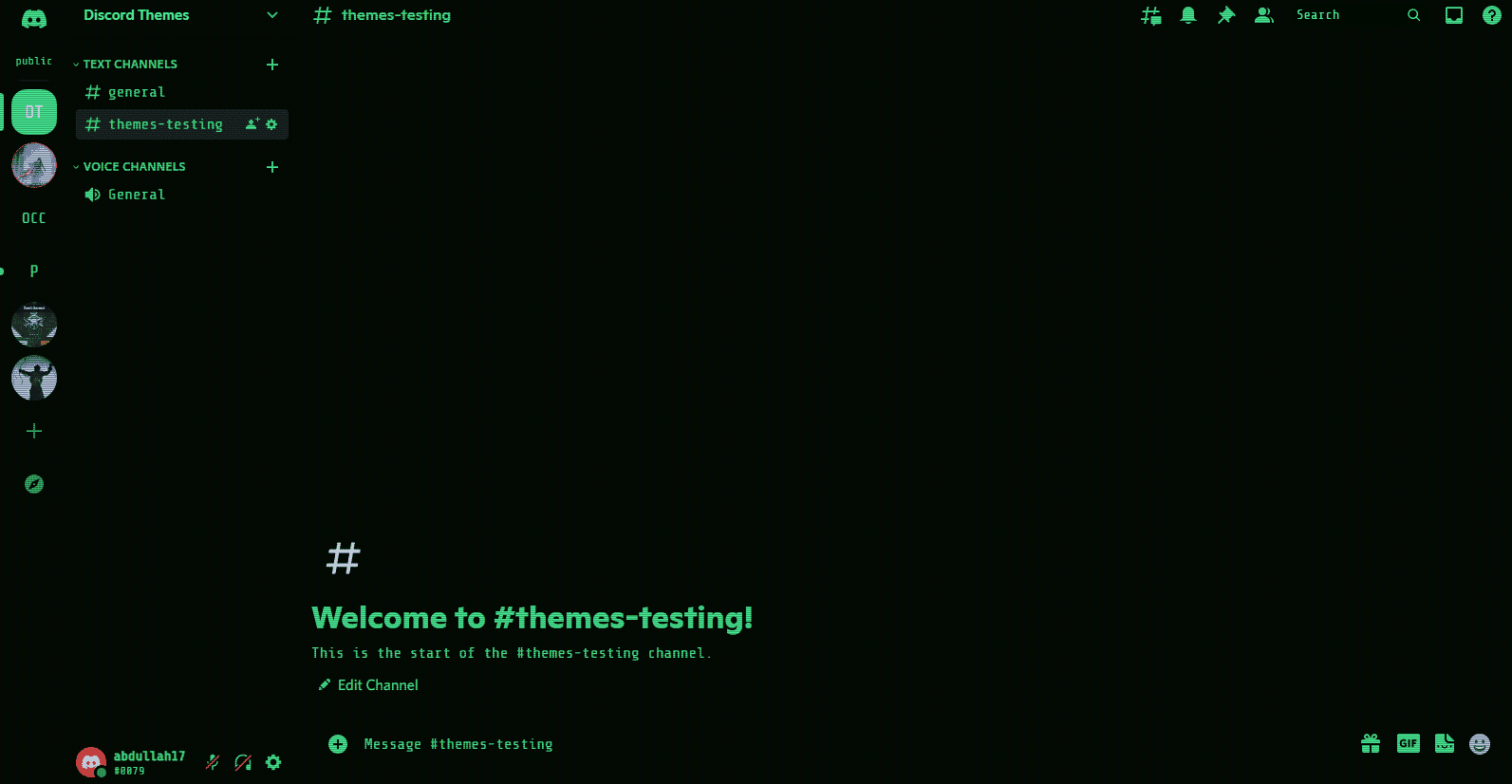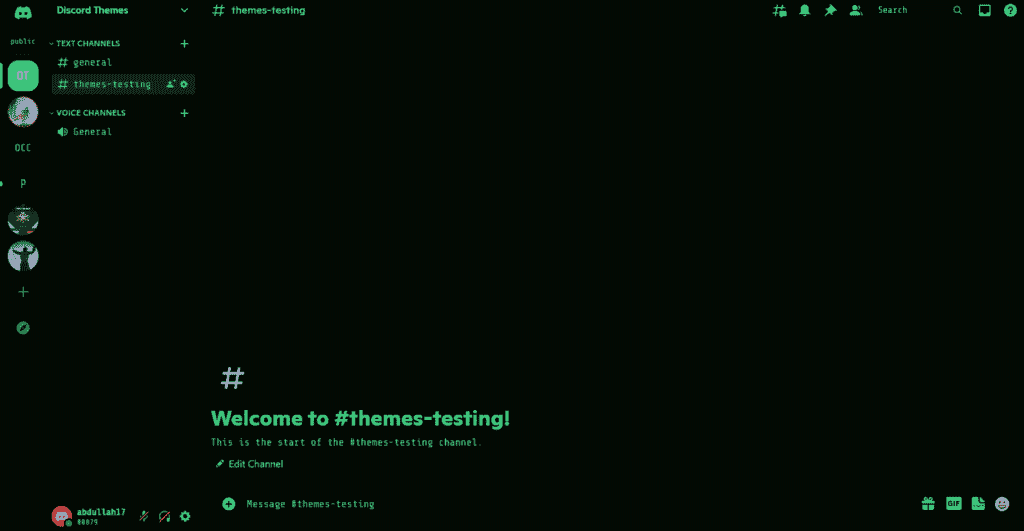 A great Discord theme for fans of the Fallout series. Besides, it has the font and colour designed in such a way that it looks like you are a hacker or computer geek and working on some sort of secret code.
It is elegant to look at and surely you will love it once you start using it. No surprise that it has 0.25 million downloads and its great demand means that the numbers will only go up. Designed by Bates, this theme is one of the best simple and unique themes one can have.
7: The Black Hole Theme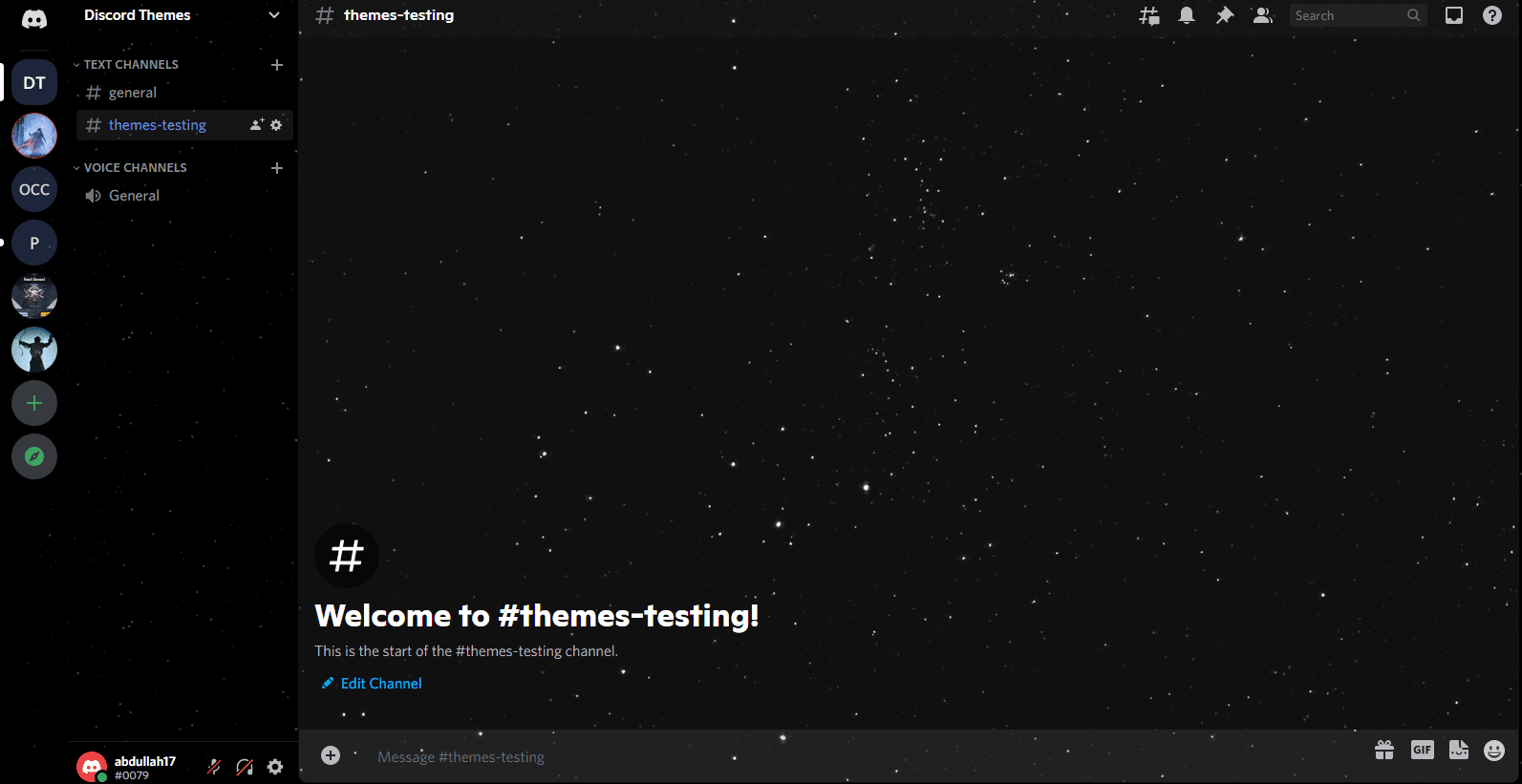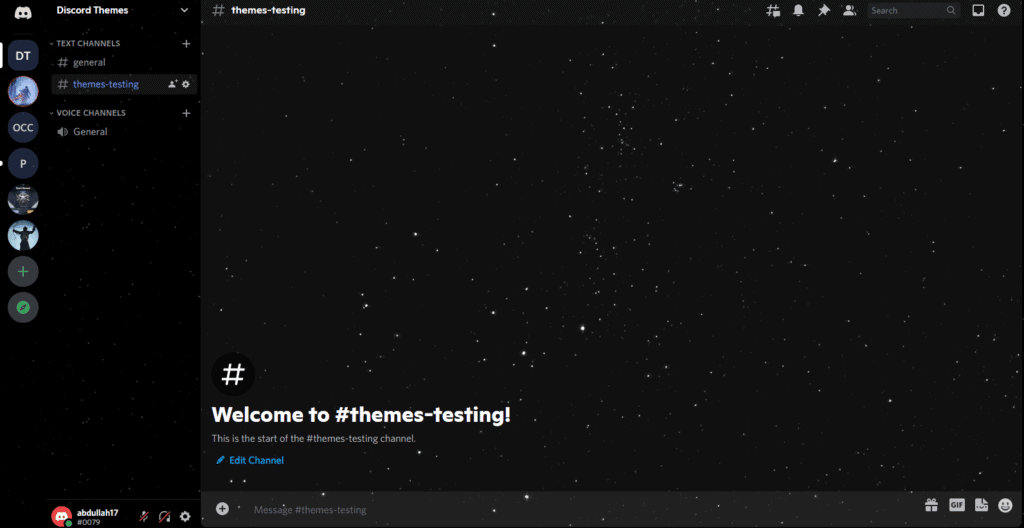 Another one of those dark themes is the Black Hole theme designed by Monster Dev. The background has a black background with shining stars and planets which gives it an eye-pleasing and comforting look.
When it came out, it quickly became very popular among the BetterDiscord users and is still to this date. It has 220K+ downloads which show its admiration.
A dark black background also means that you can keep using discord in a dark environment as well without having to worry about any sort of eye pain.
8: The Translucence Theme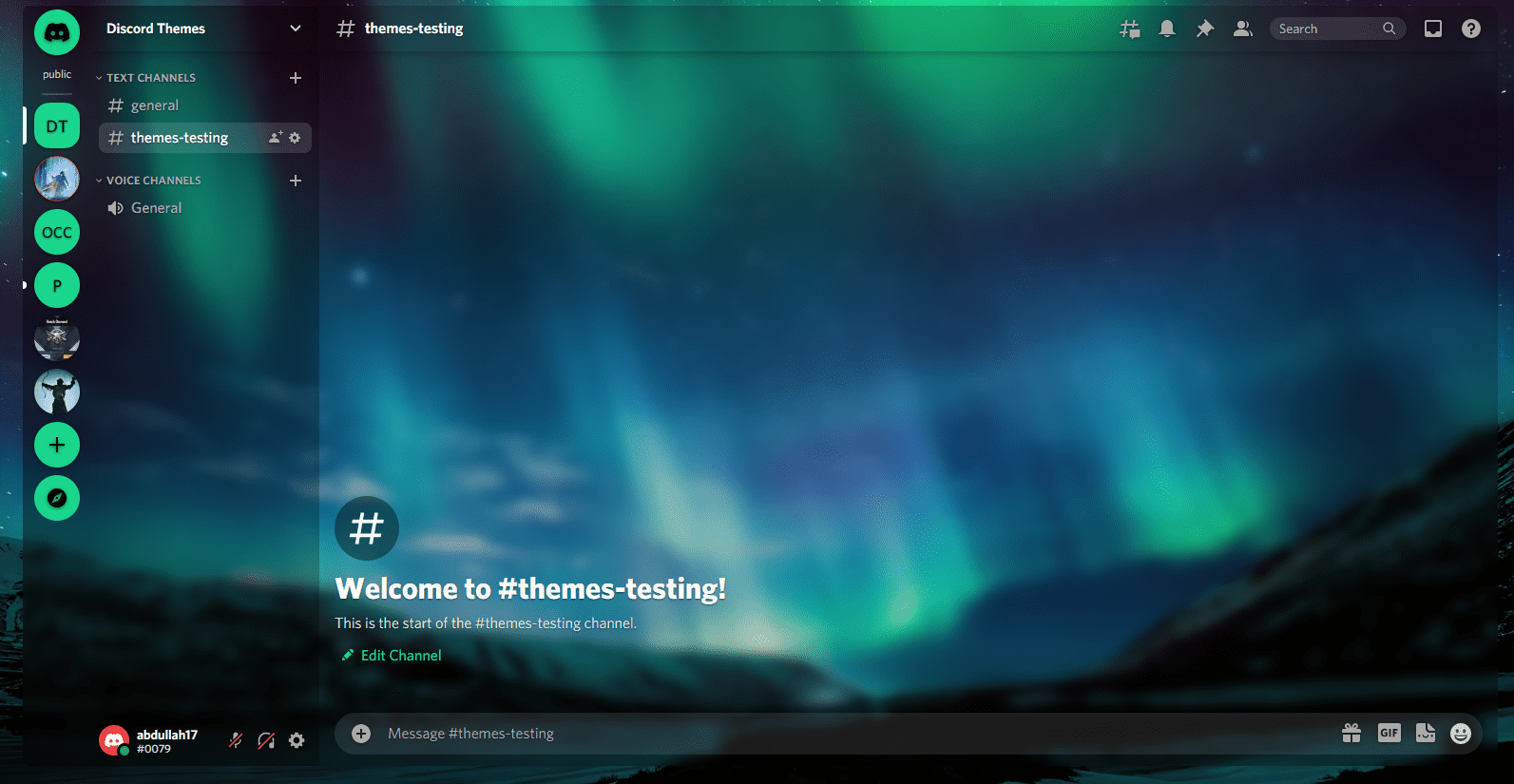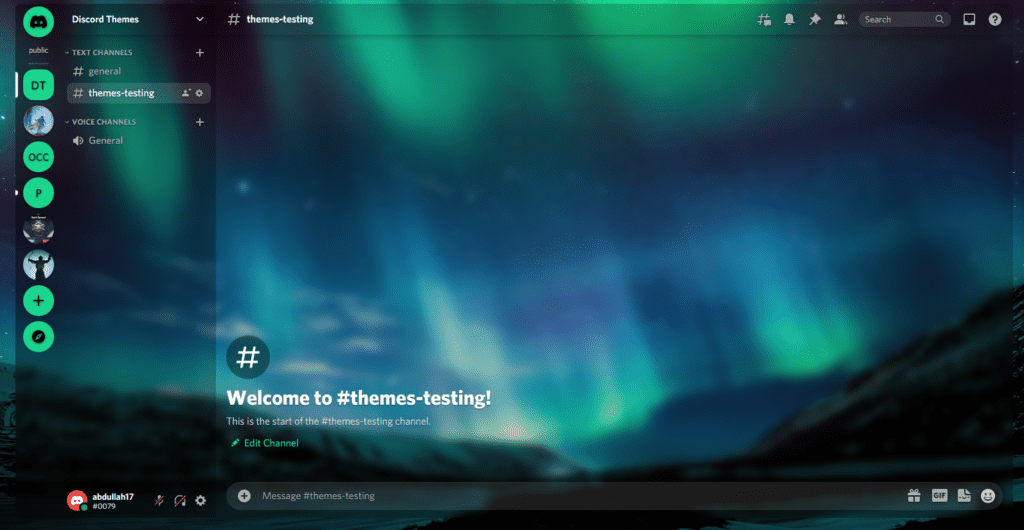 CapnKitten came up with this Translucence theme which makes use of the frosted glass design. That is the reason you will see the background is blurred. Nonetheless, it looks like some rays are coming down from the sky in an area surrounded by mountains.
The default colour of icons in this theme will be light green whereas the rest of the layout won't be disturbed as much. It has been downloaded over 284K+.
If you are a fan of blurred background themes, then this is the one for you.
9: The Basic Background Theme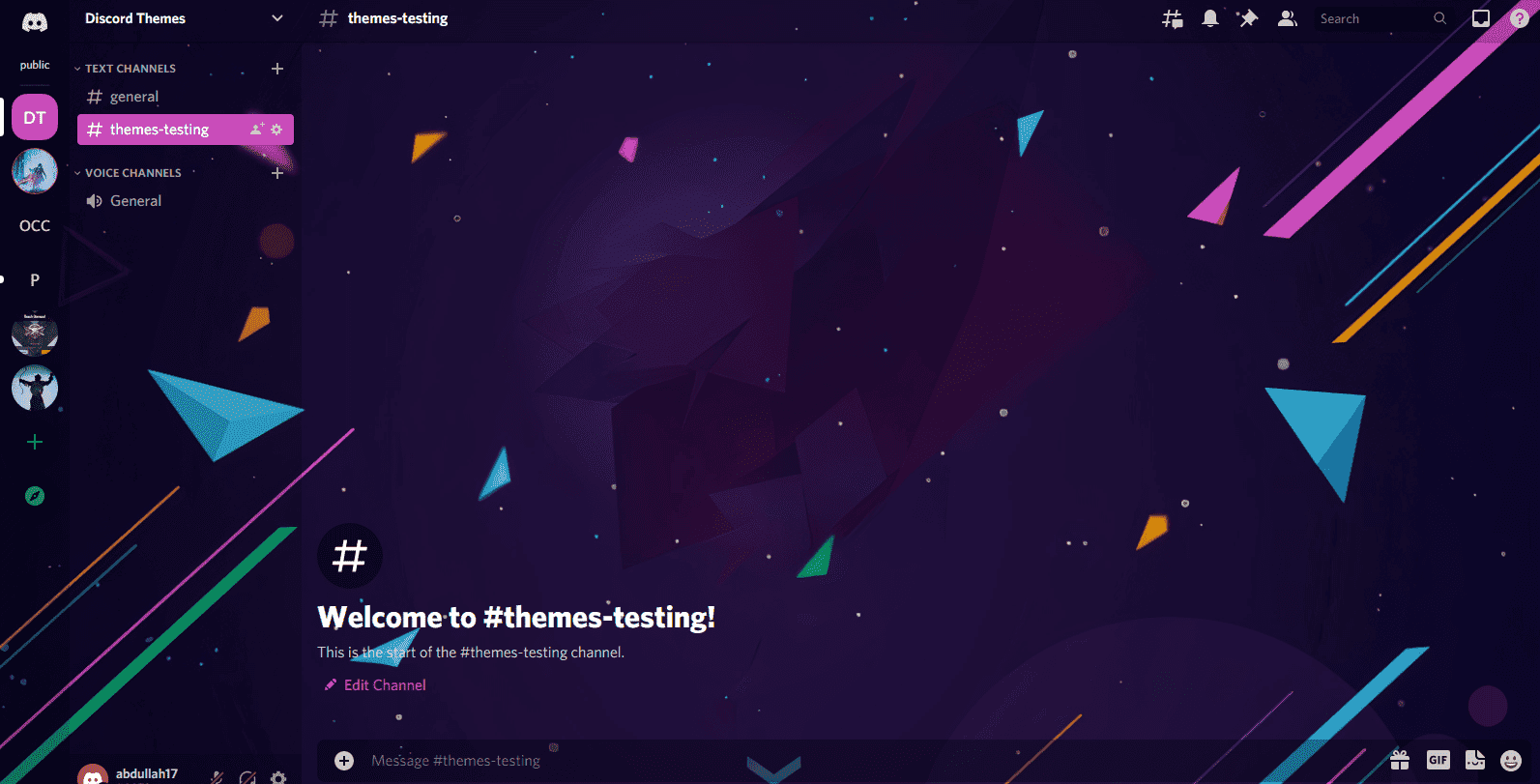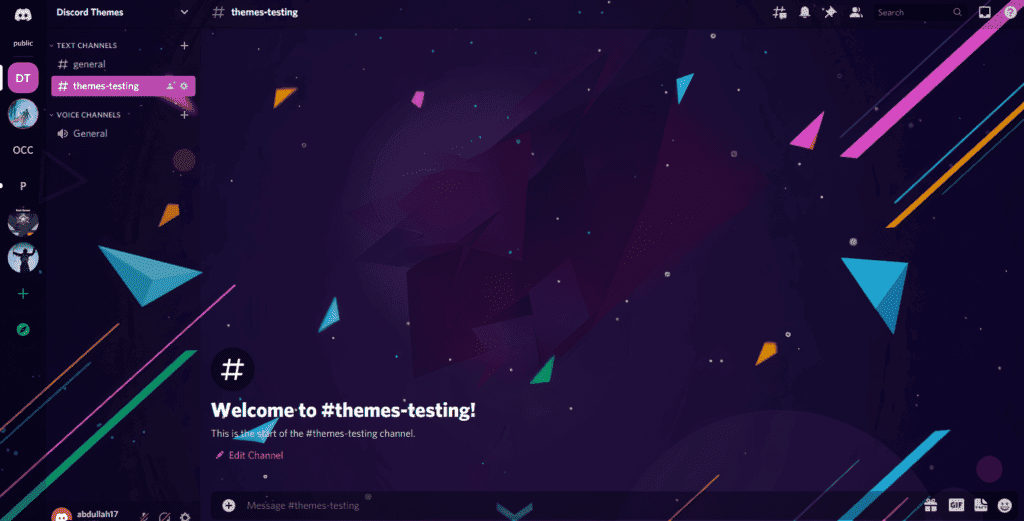 Basic Background theme is a go-to for those who love simple designs and do not want any major changes in the original UI of discord. This theme has a brilliant default background, to be honest, however, it can be changed at any time.
You can place any image as background that you want and with a simple click, it will be applied on every page. The default theme has a mixture of different colours including shades of purple, pink, blue, and golden.
This BetterDiscord theme was the work of DevilBro which he uploaded on the website back in early 2021. Since then, it has gained a lot of popularity and is standing on 303K downloads at the time this article is being written.
10: The Wildberry Theme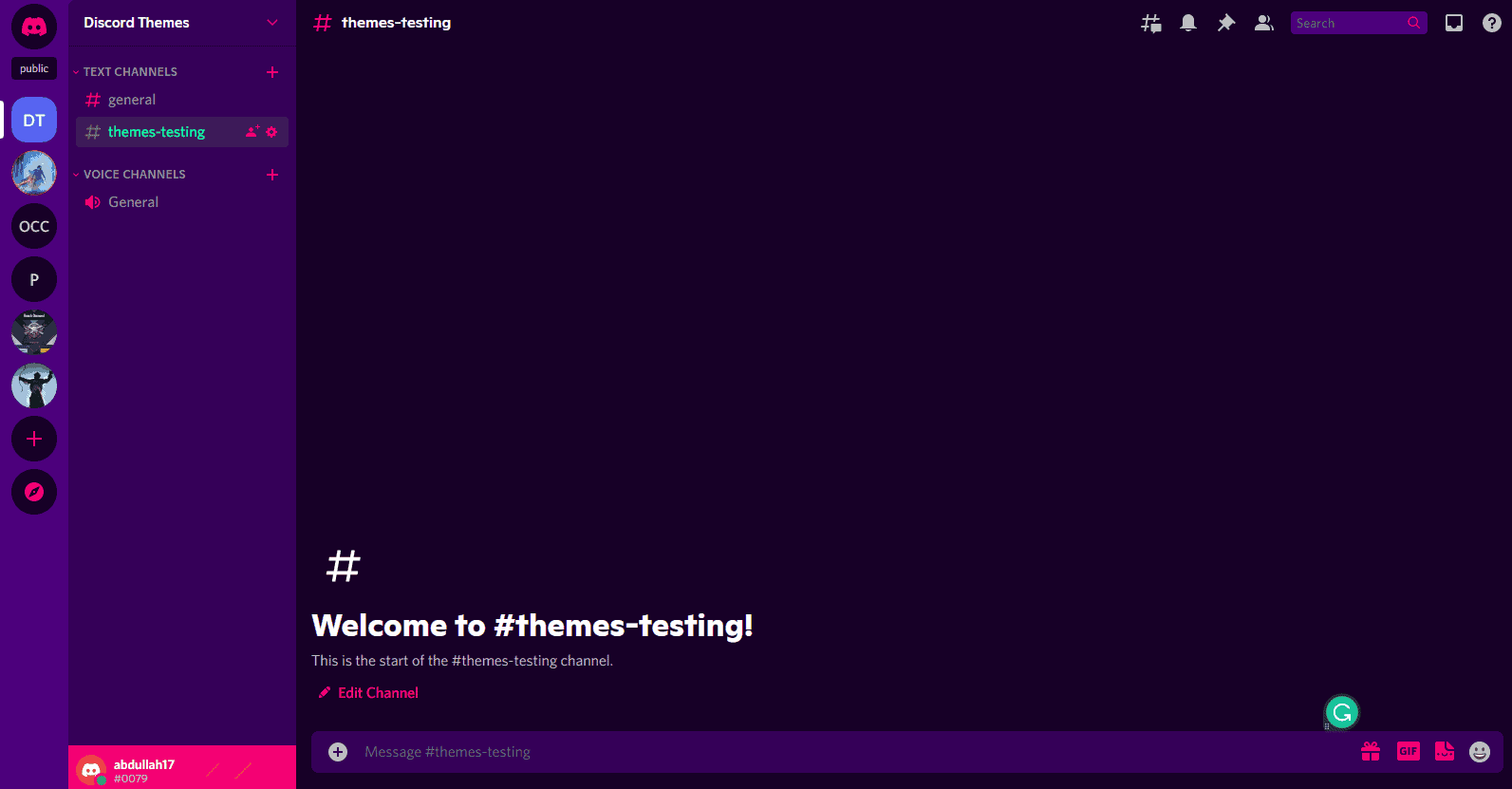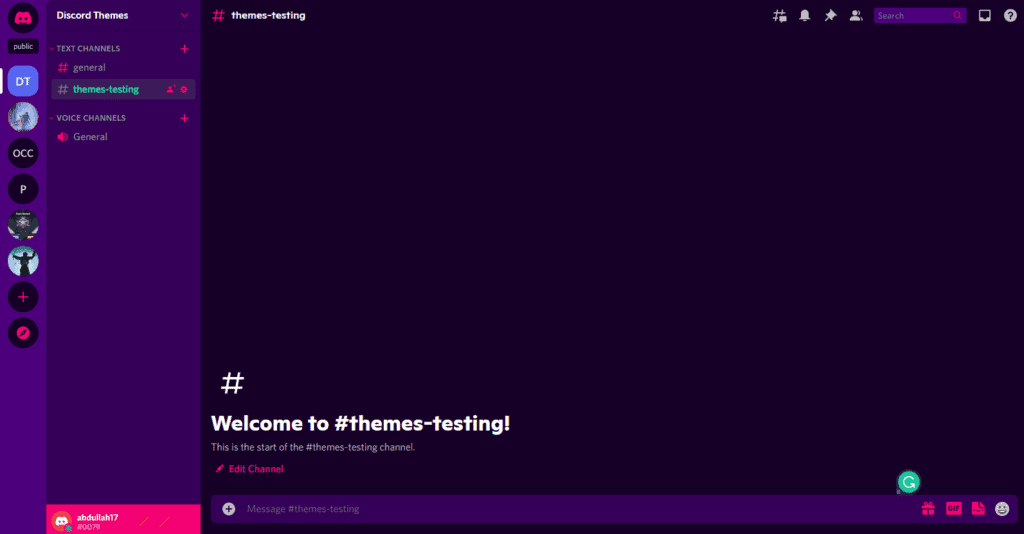 Similar to the Fallout 4 Terminal theme, the Wildberry BetterDiscord theme also has a coding look to it. The fonts are similar to those used in cmd and you will surely feel like a programmer using this one.
That being said, the colour combination is not liked by everyone, but again, everyone has a different taste. The purple and pink combination will look good to some and some won't like it. It depends upon your choice.
Daggy1234 is the maker of this design and it has more than 109K downloads.
How to Install BetterDiscord
So before diving into the installation process, make sure you have the original Discord app installed beforehand. If not, then download it from their official website.
Now follow these simple steps to install BetterDiscord.
Step 1: Go to the Github Page of Better Discord, firstly.
Step 2: Scroll down and you will see an Auto Installation option for three different platforms including Windows, macOS/OS X, Linux.
3rd Step: Download the app on the platform you use and install it. It will hardly take 3-4 minutes.
Step 4: Choose the version of Discord where this add-on will be installed.
Step 4: Lastly, after the installation is complete. Close the Discord app and open it again.
Step 5: Go to the User Settings, scroll down and there will be the BetterDiscord settings available now.
Downloading BetterDiscord Themes
Downloading the themes is a very easy and quick process consisting of just three steps as follows.
Step 1: Go to the official themes section of the BetterDiscord website.
2nd Step: Click on the Download button of any of the themes you like.
Step 3: Make sure to select the folder where the themes are being downloaded as you would be requiring them in the app.
Installing BetterDiscord Themes
Having downloaded all the themes you want, now it is time for their installation.
Step 1: From the user settings in the Discord app, scroll down to the BetterDiscord section.
Step 2: Click on themes.
3rd Step: Click on the open theme folder.
Step 4: Copy the themes from the folder where you downloaded them and paste them into the themes folder of BetterDiscord.
5th Step: Just toggle the enable switch and that particular theme will be activated.
This was it about the 10 best Discord themes. Each one deserves to be the number 1 but in the end, it is your preference which one you go for. With that being said, we hope that your search for the best Discord Themes ends here. Enjoy!!!