Sometimes, a device is beautiful for some, but not so much for others. The Lofree Touch EO909 Review is about one such device. The Lofree Touch EO909 is a computer mouse that is straight out of the early days of computing but has all the modern features we would want.
Lofree Touch EO909 mouse asks why mice don't have keycaps and answer well. The mouse certainly has a unique look, but its customization potential outshines everything. The biggest selling point of the Lofree Touch EO909 mouse is the replaceable keycaps.
The Lofree Touch EO909 Review will discuss how well the idea of replaceable keycaps is implemented, how the mouse performs, and whether you can use it to play video games or not.
Package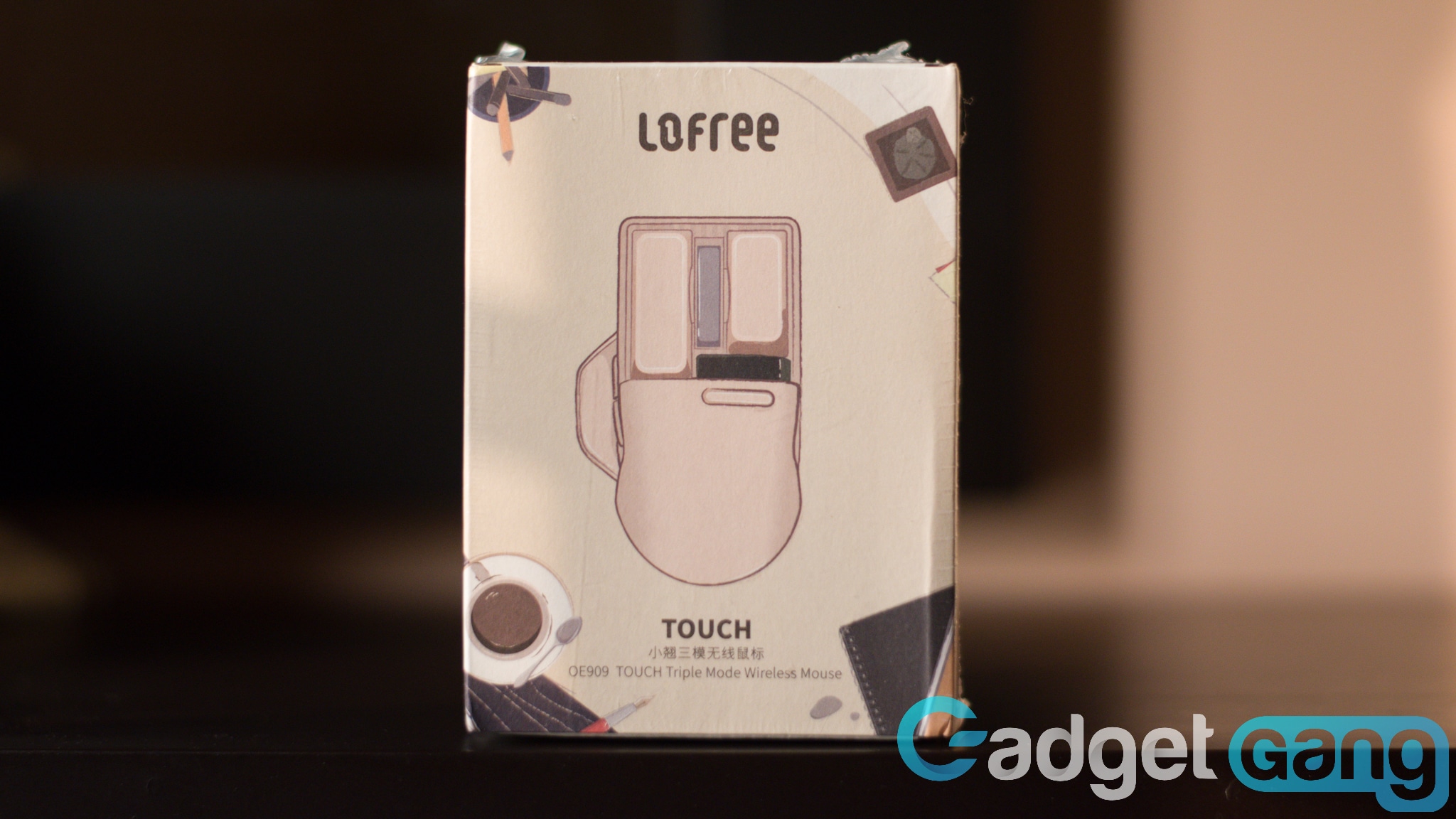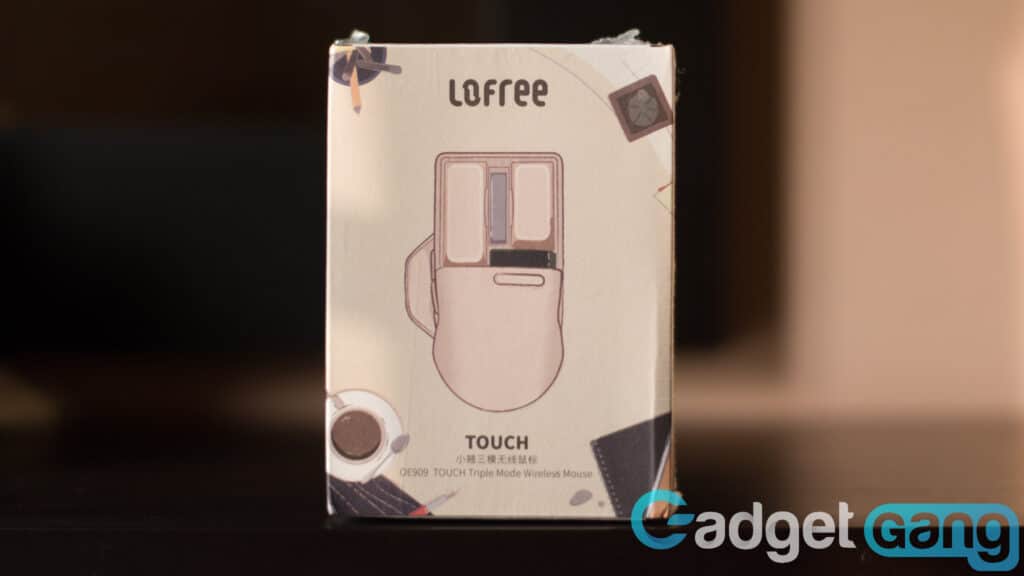 The Lofree Touch EO909 mouse ships in a fairly small package, it's a lightweight mouse after all. There is enough padding inside to keep the mouse safe and secure during transportation. My package arrived in pristine condition. It's a fairly standard package that gets the job done.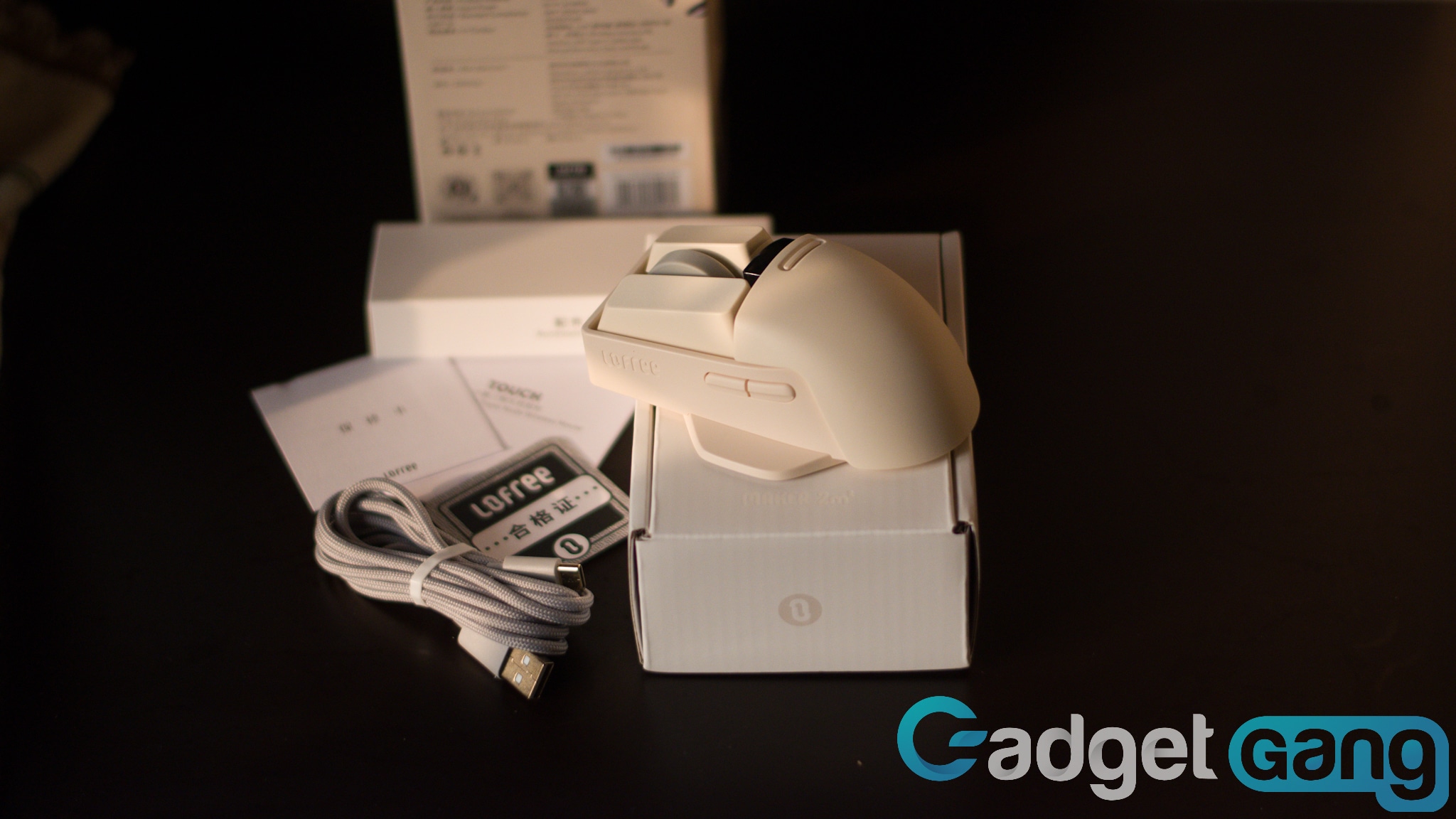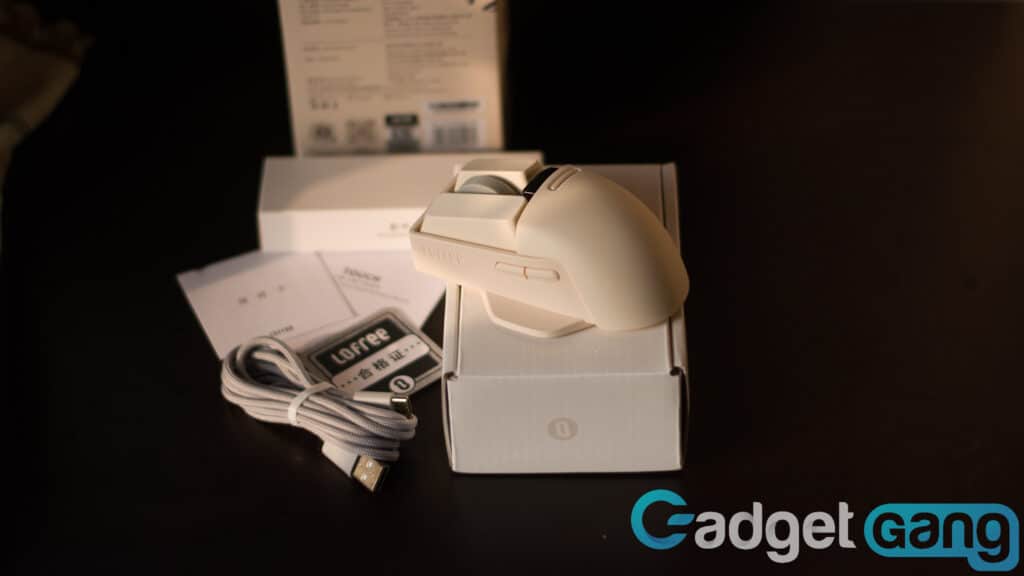 Inside you'll find the Lofree Touch EO909 mouse, a braided USB Type A to Type C cable, some paperwork including a manual and warranty card, and a Lofree sticker. The replaceable keycaps are sold separately and they come in a package of four, 2 different caps for right and left clicks. I got the Alice in Wonderland caps which looked great. The keycap puller only comes with the replaceable keycap set, not the mouse itself.
Tech Specs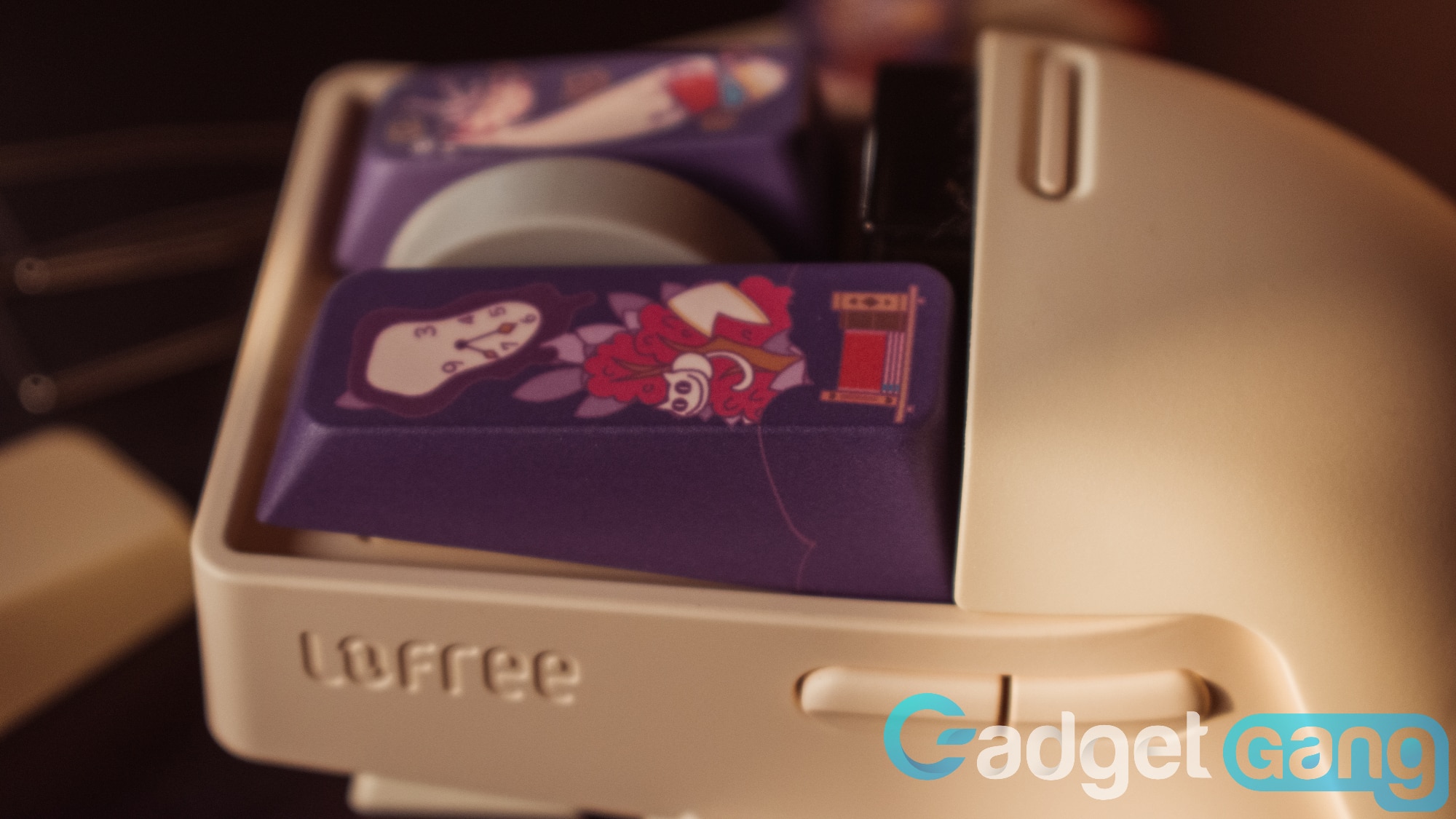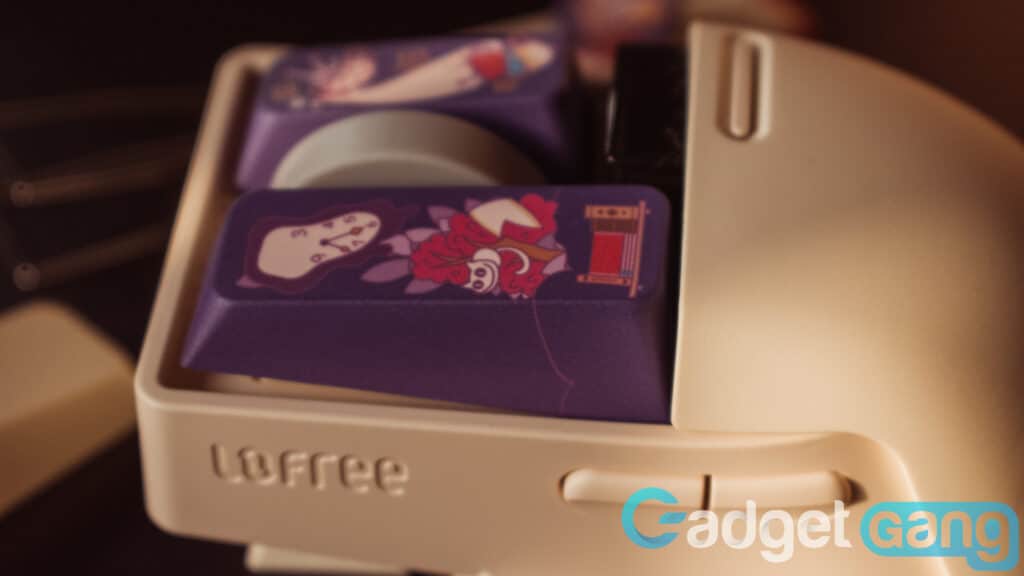 | | |
| --- | --- |
| Sensor | PAW3805 |
| DPI Range | 800/1600/2400/3200/4000/Custom Mode(adjustable every 200DPI) |
| Polling Rate | 500Hz |
| Battery | 650mAh |
| Working Time | 75 hours of continuous use on a single charge |
| Auto sleep | 1 minute idling |
| Material | PBT/ABS/PC |
| Connectivity | Bluetooth 5.0/Wireless 2.4G/Type C |
| Weight | 105g |
| Dimension | 108 x 68.5 x 42.5 mm |
Design – Lofree Touch EO909 Review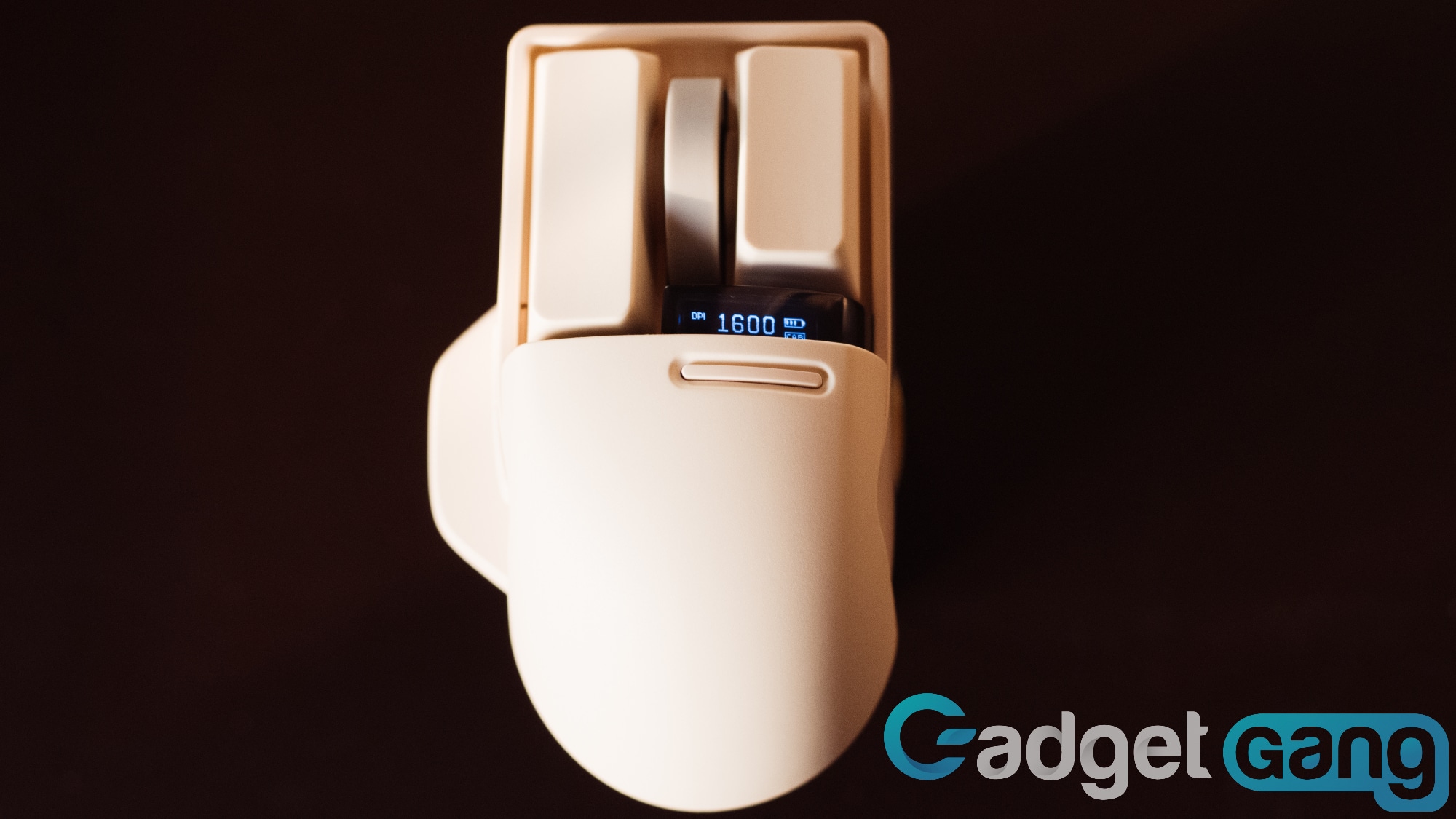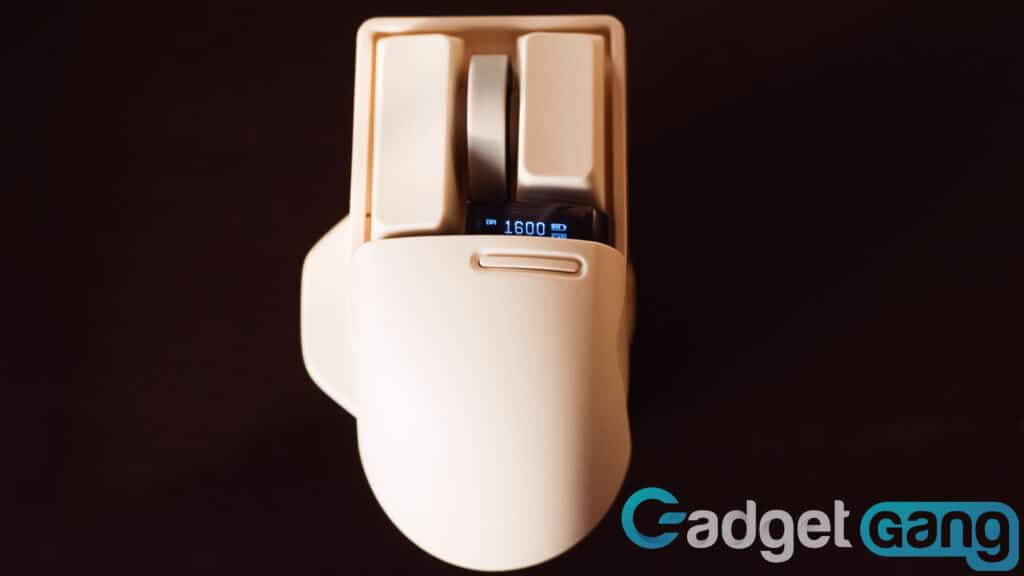 The biggest difference between the Lofree Touch EO909 and any other mouse is the design. Lofree is a relatively new company that is quickly making a name for aesthetically pleasing devices. The company has released several keyboards, including the Lofree Flow mechanical keyboard that I reviewed.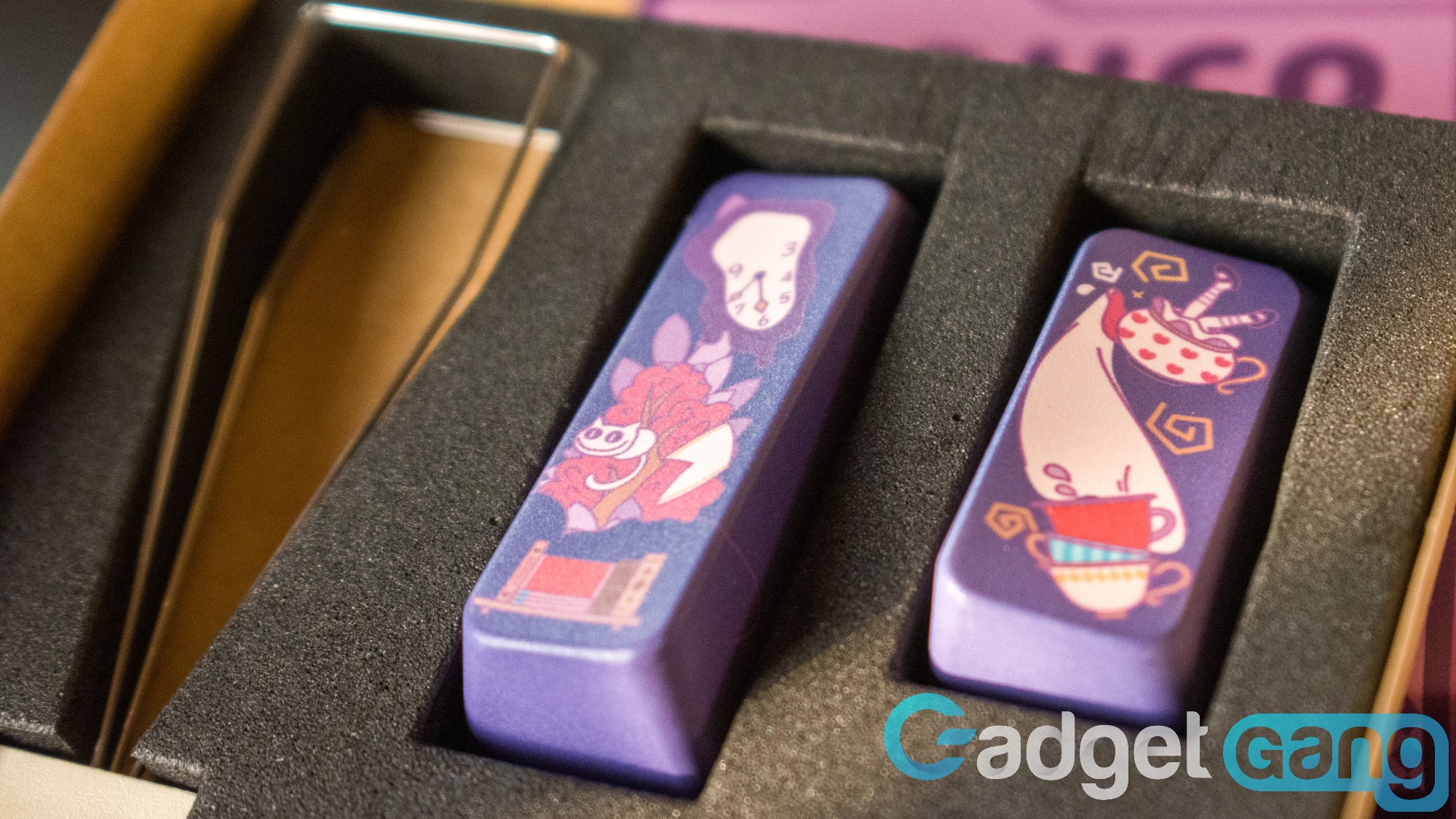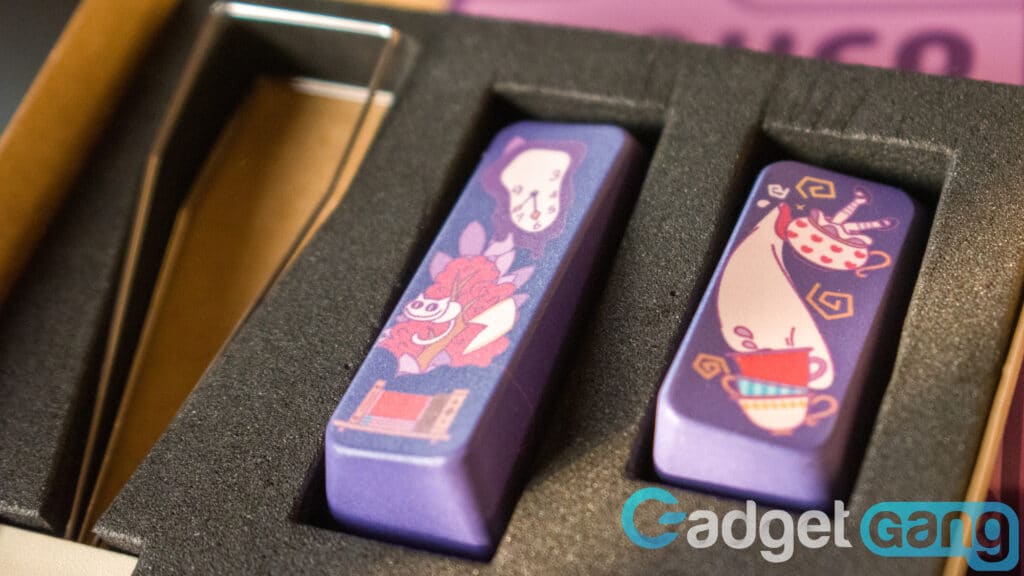 The Lofree Touch EO909 is a unique-looking mouse with a retro-futuristic design. The Lofree Touch's design would be best described as NASA-Punk, yes, the mouse could be in Starfield too. As beauty is subjective, some people love the Touch while others call it clunky and old. The design of the Lofree Touch EO909 may not be for everyone, and that's OK. Not a lot of companies are making weird-looking tech and I, for one, appreciate what Lofree is doing.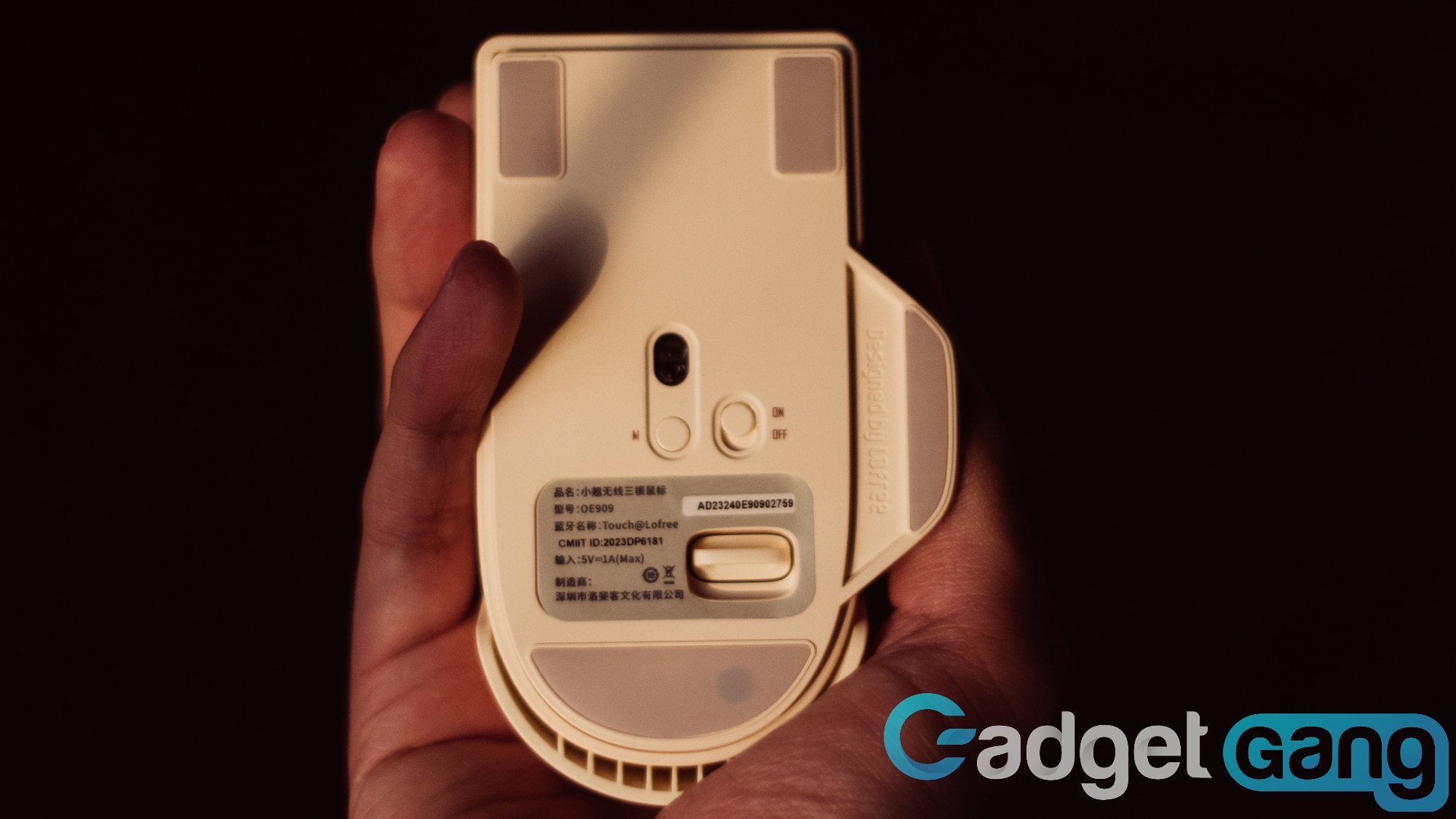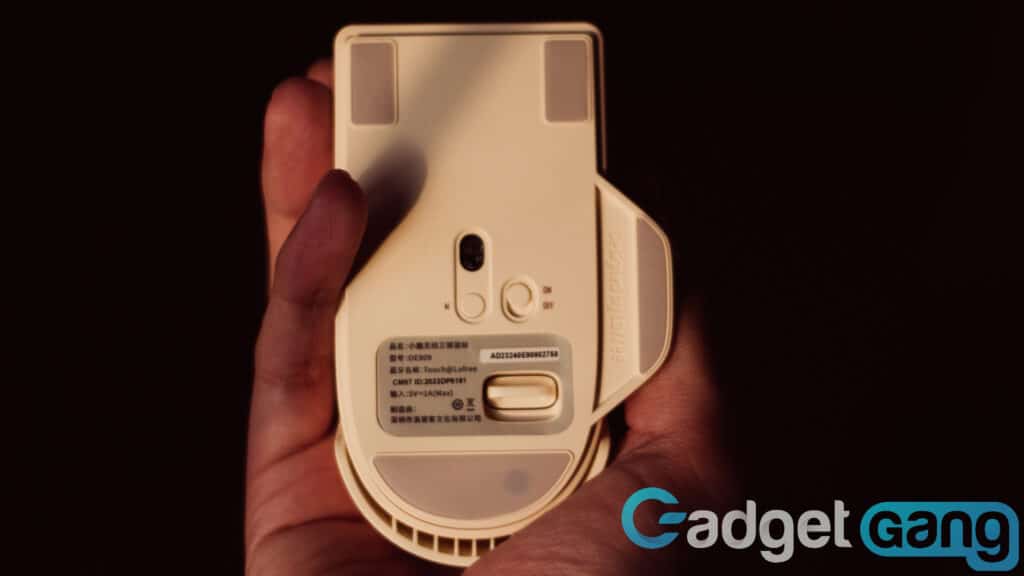 The mouse comes with a fairly standard layout with left and right clicks, a scroll wheel, and two side buttons. There is also a glide/wing on the left side of the mouse to rest the thumb on. It's a nice touch that adds to the comfort. The mouse is designed to be used with the right hand, you could use it with the left but it doesn't feel "right", pun intended.
Build Quality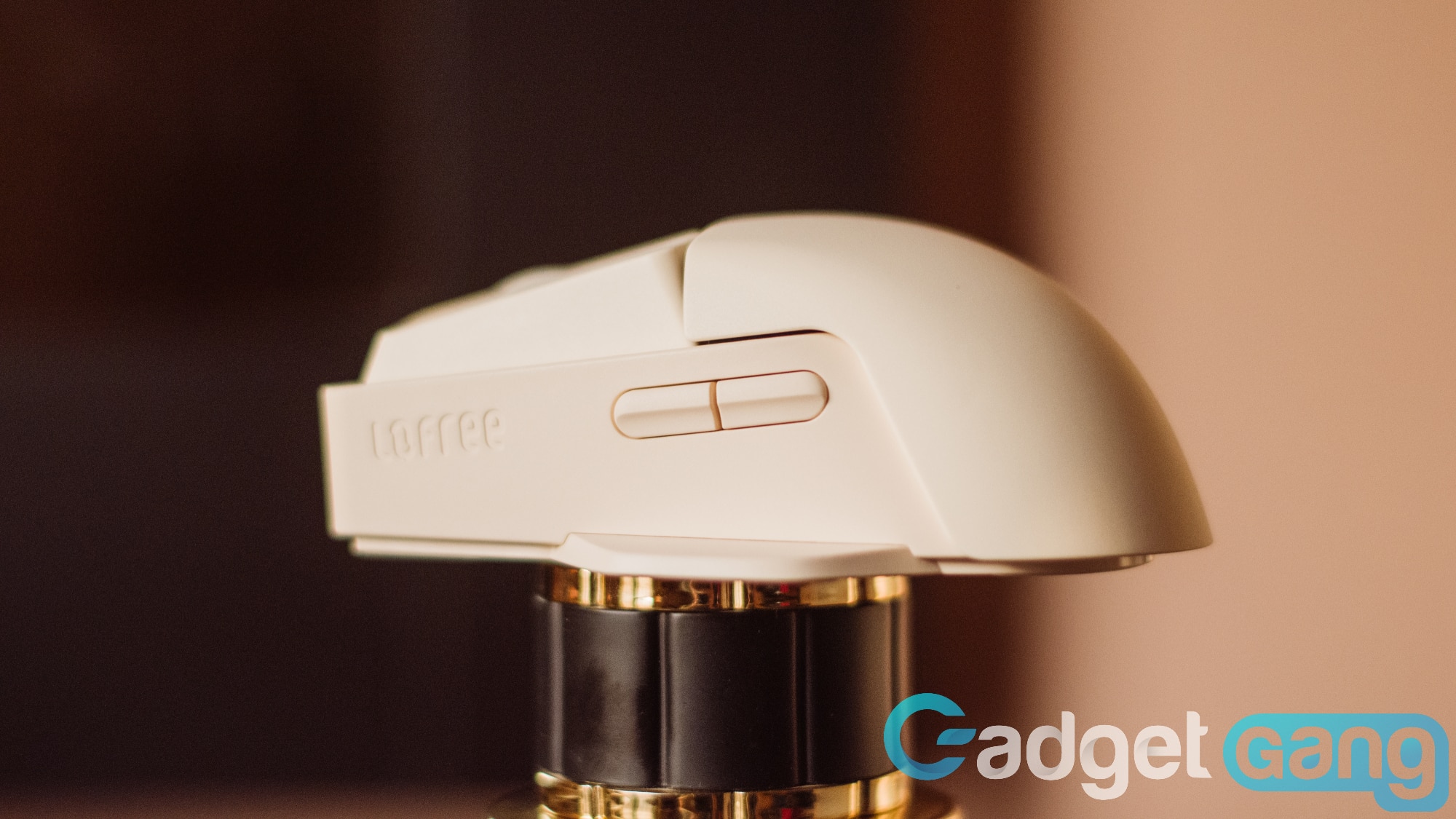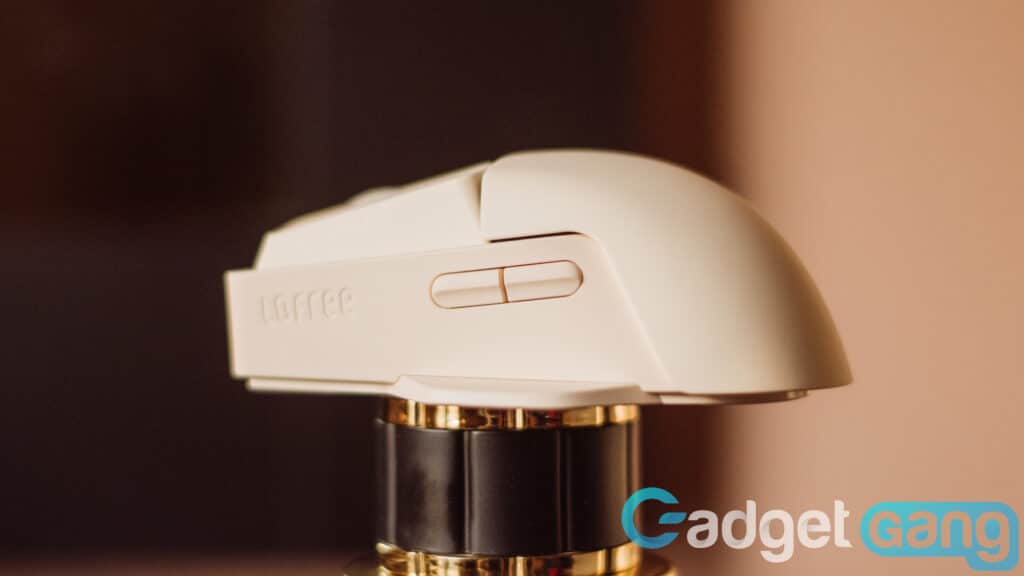 While the Lofree Touch EO909 is a fairly lightweight mouse coming at 105 grams, it is still made with good-quality materials. The mouse button keycaps are made with PBT, a material that isn't glossy, doesn't feel sticky to use even after houses, and is generally pleasant to touch. I've used the mouse in sweltering heat and the material didn't get uncomfortable to use.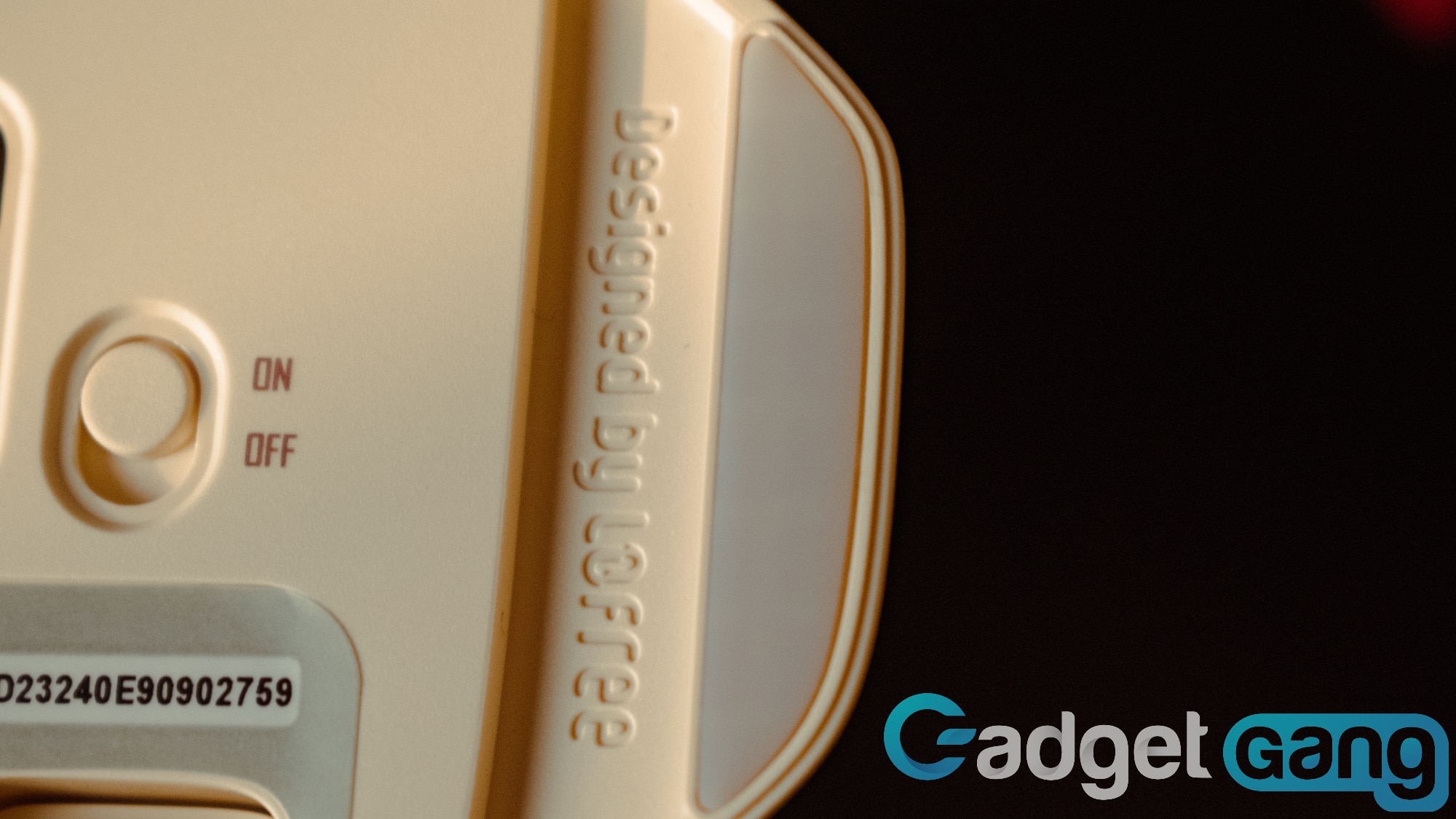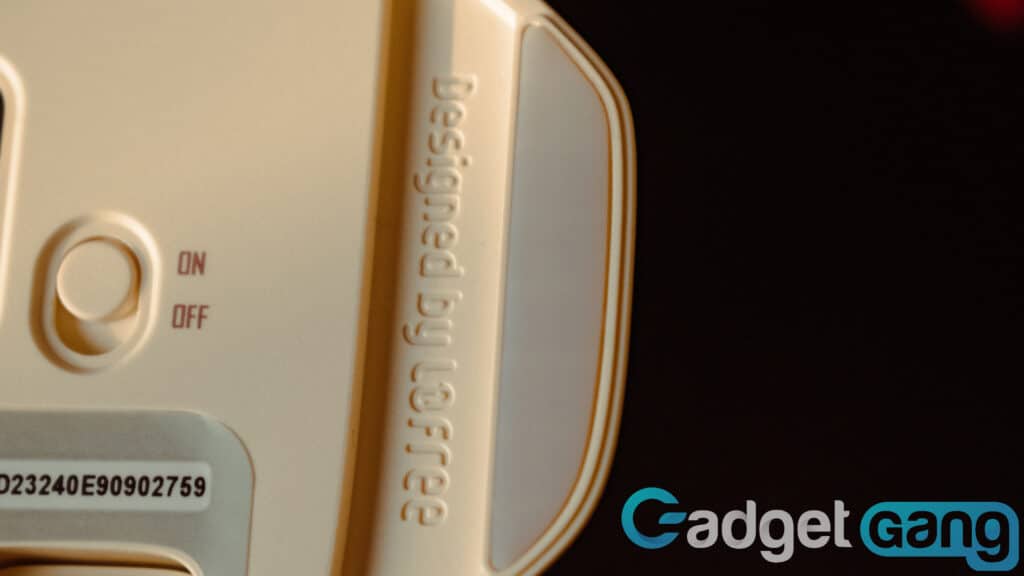 The rest of the mouse is made with ABS (Acrylonitrile Butadiene Styrene) a sturdy thermoplastic that has excellent structural stability and impact resistance. It also uses a PC (Polycarbonate) shell for the small screen. Overall, the build quality is good and in a month of regular use and a couple of drops from my desk, there are no visible signs of wear and tear.
Inputs
Buttons are an important part of a mouse and usually the first point of failure. Having a mouse that randomly starts double-clicking is a nightmare, especially during a video game. The Lofree Touch EO909 comes with removable keycaps, which makes cleaning easy.
Left and Right Click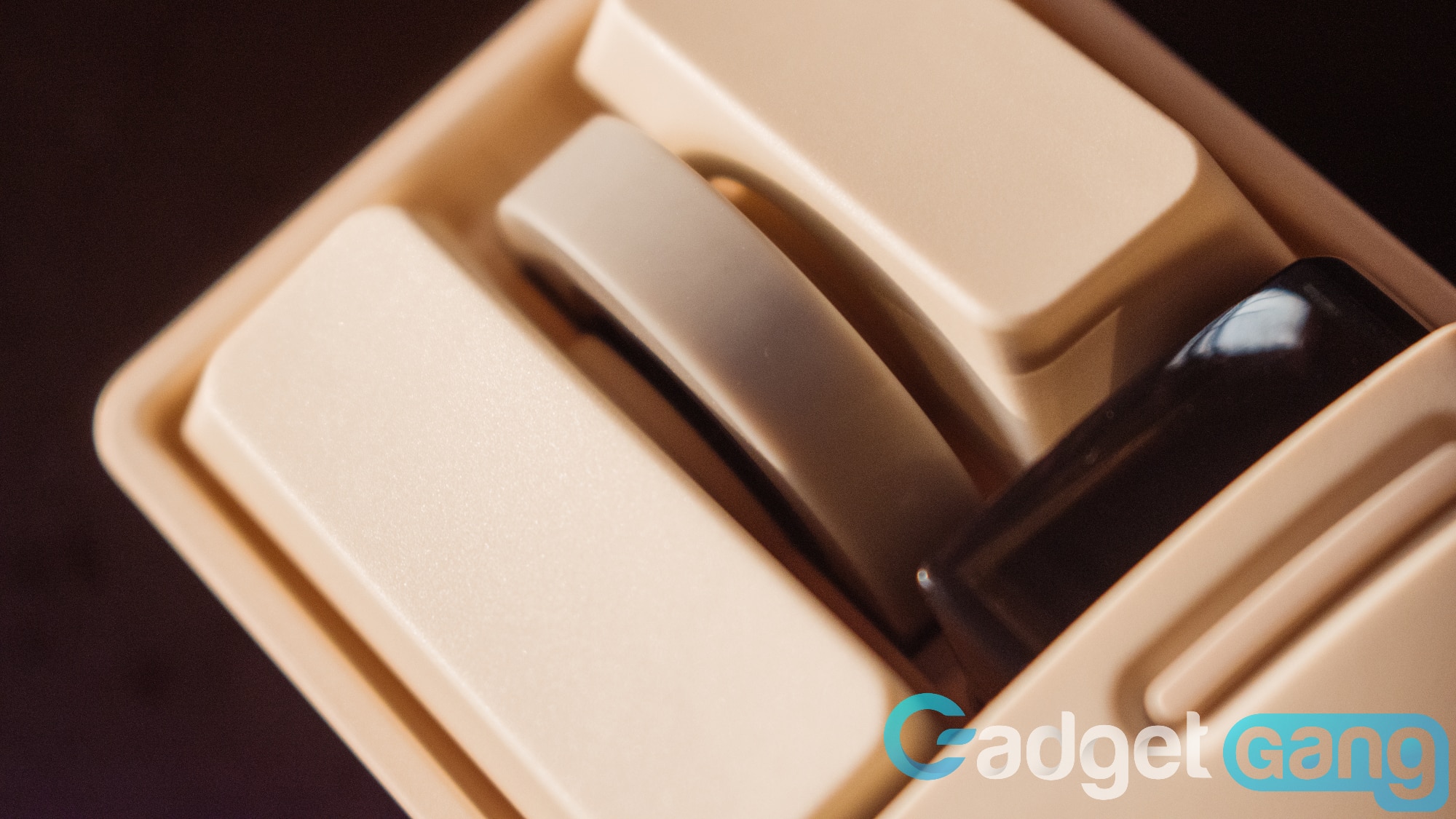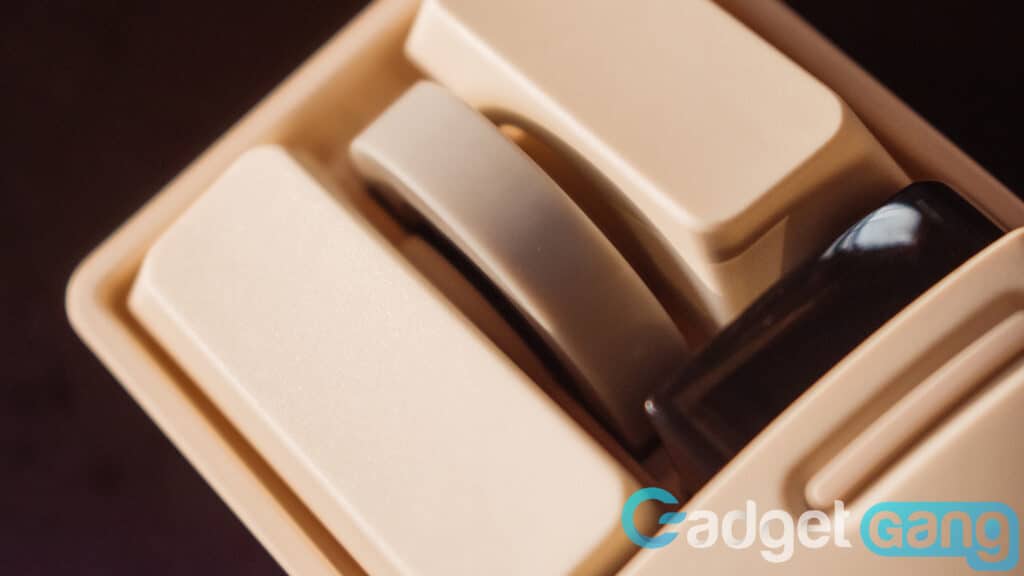 The left and right clicks are long and easy to hit. While it may seem like they use mechanical keyboard switches, there are just regular switches underneath. The clicks are responsive, tactile, and have a good travel distance. The travel distance is not short so there is no chance of accidental clicks and it is not too long that it tires your fingers.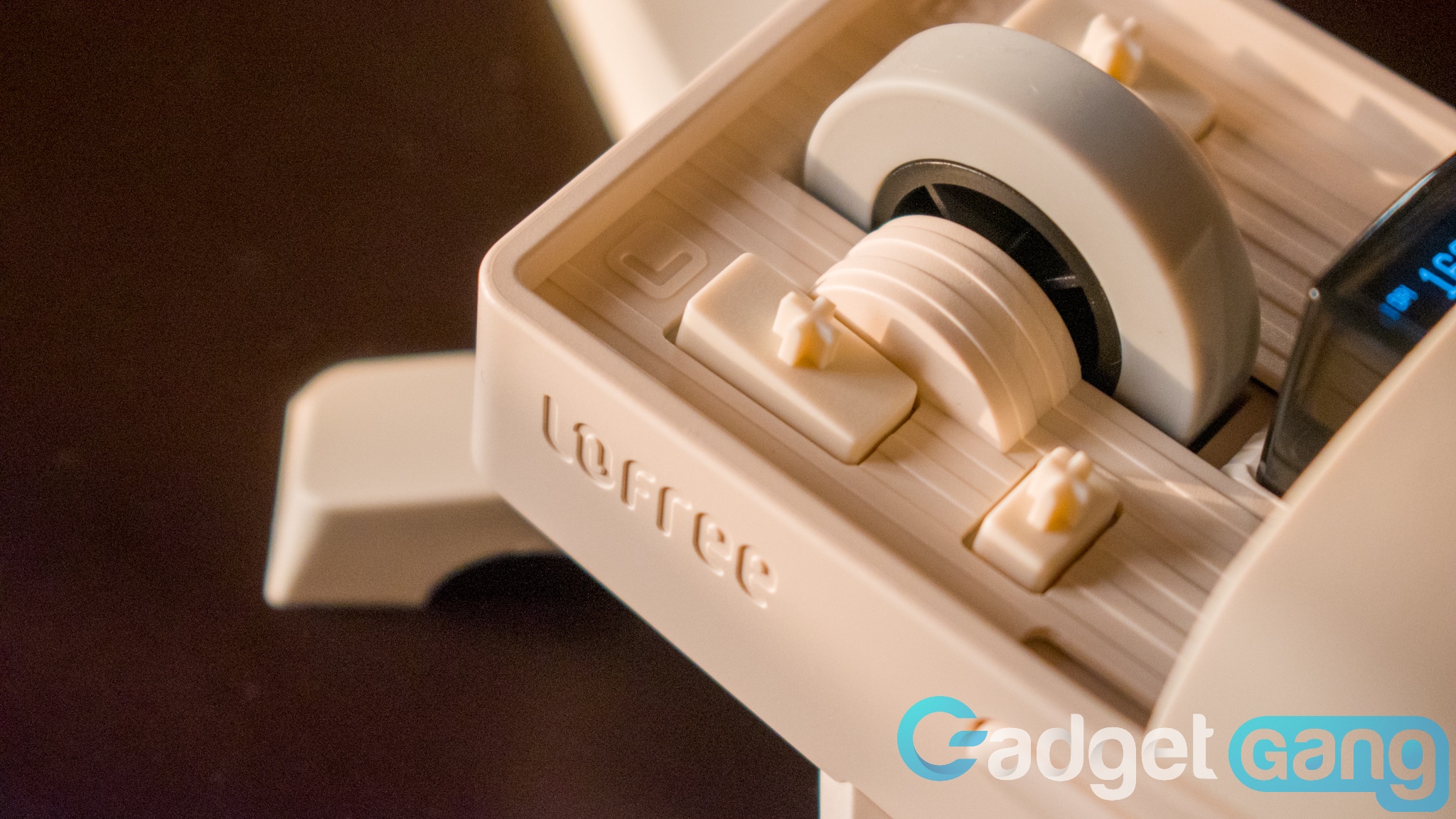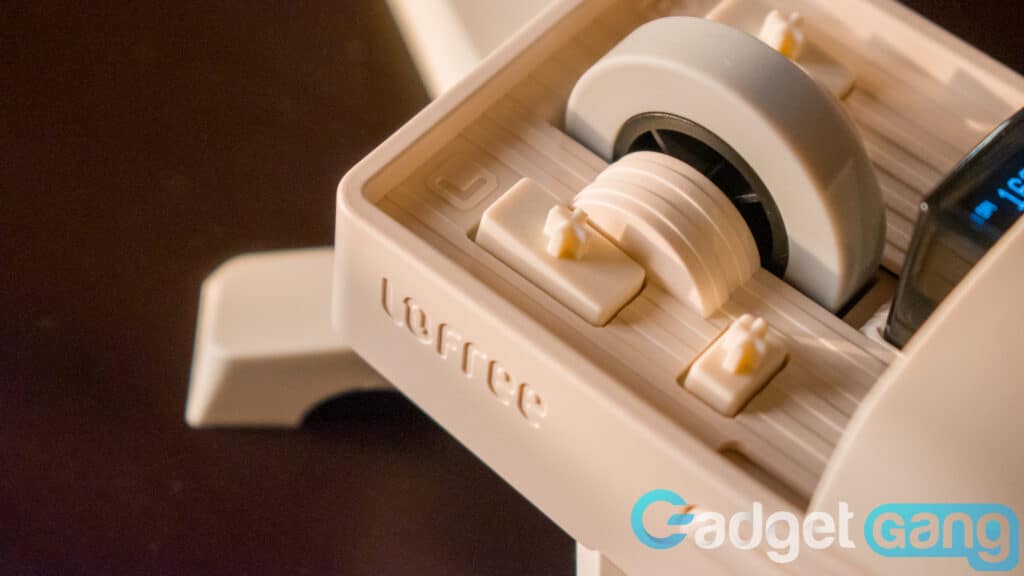 The stems are designed after the Cherry MX style though, and only the left click has a stabilizer. I didn't expect Lofree to put actual mechanical buttons under the keys (who knows what's next for the company though). The clicks do produce a crispy clicking sound when pressed, so if you are looking for a quiet operator, this mouse won't do.
Side Buttons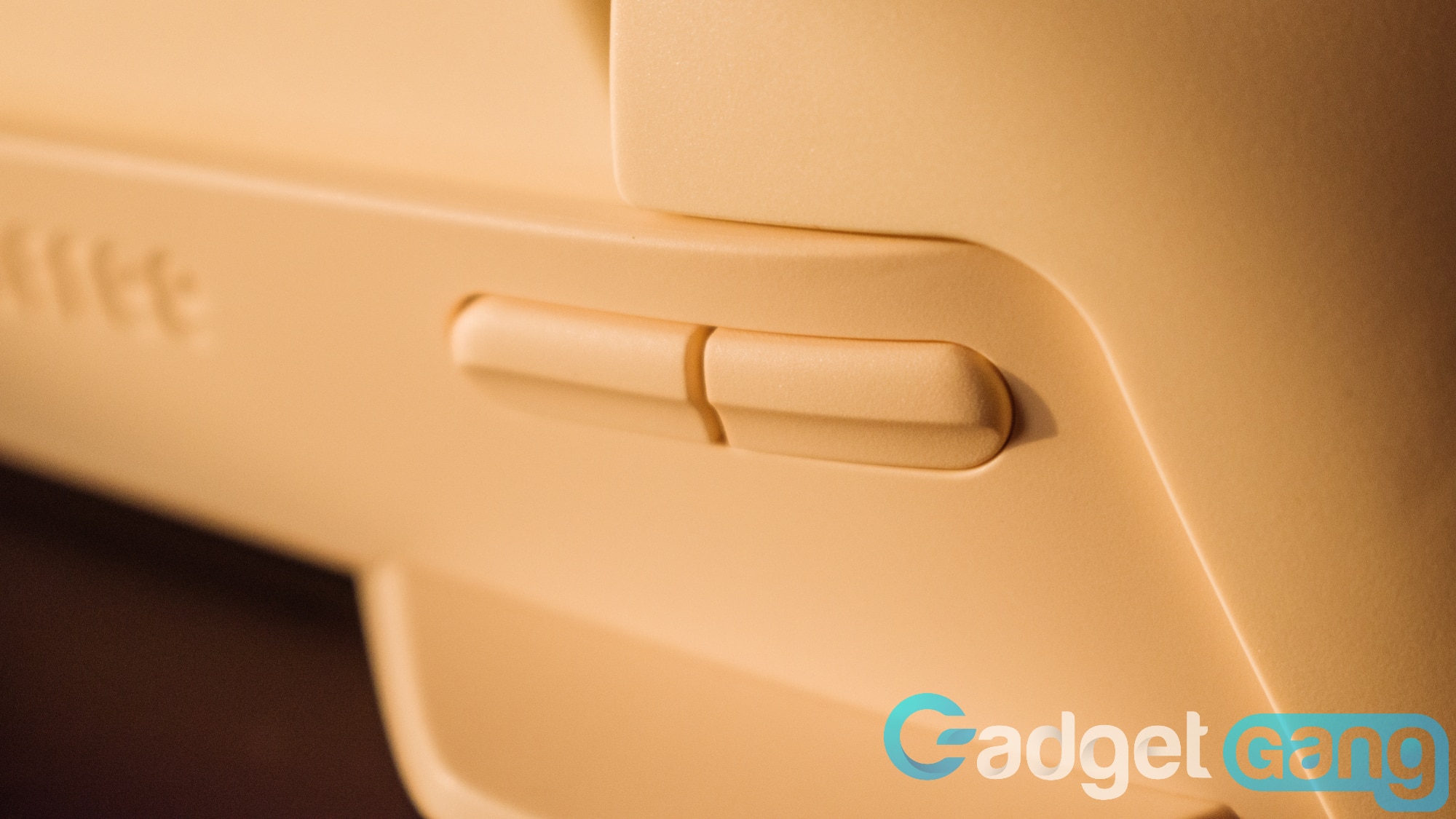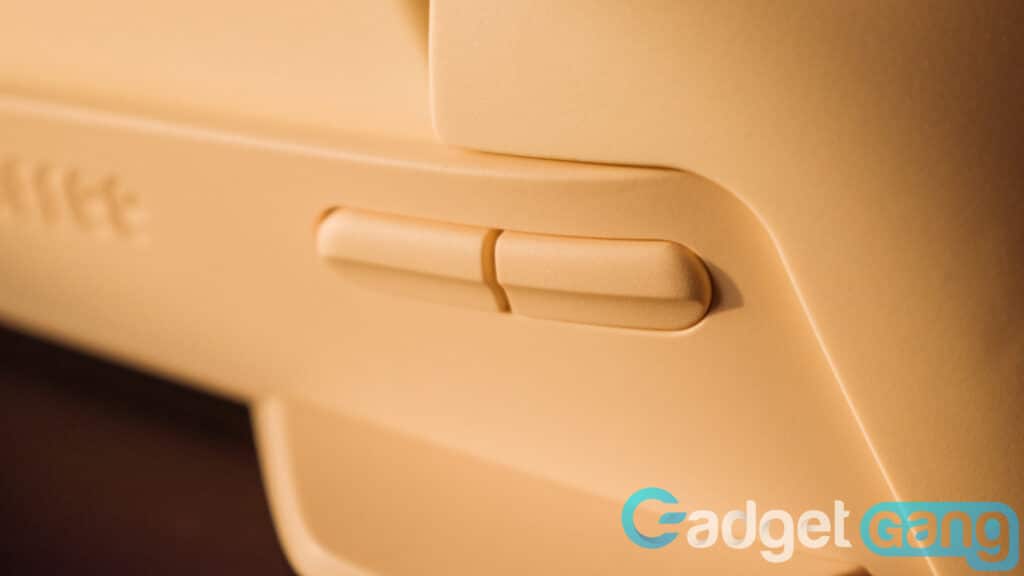 There are two additional buttons on the left side of the mouse, conveniently placed under the thumb. They are mapped to the forward page and back page by default. There is no companion software to remap the buttons either so you'll either need to download a third-party solution or just use the buttons as is. Thankfully, the buttons are remappable in some video games so they are not a total lost cause.
Mode and DPI button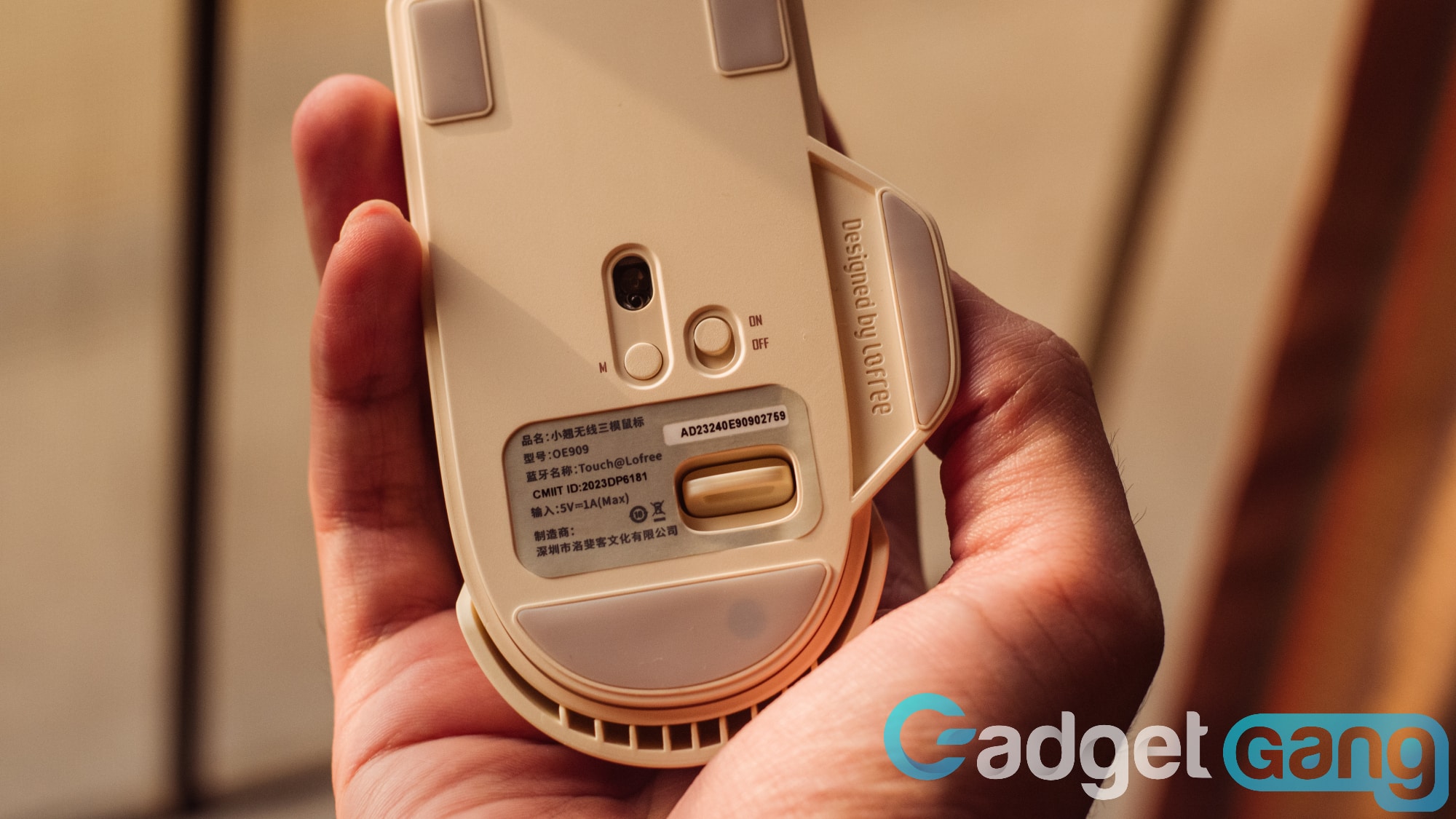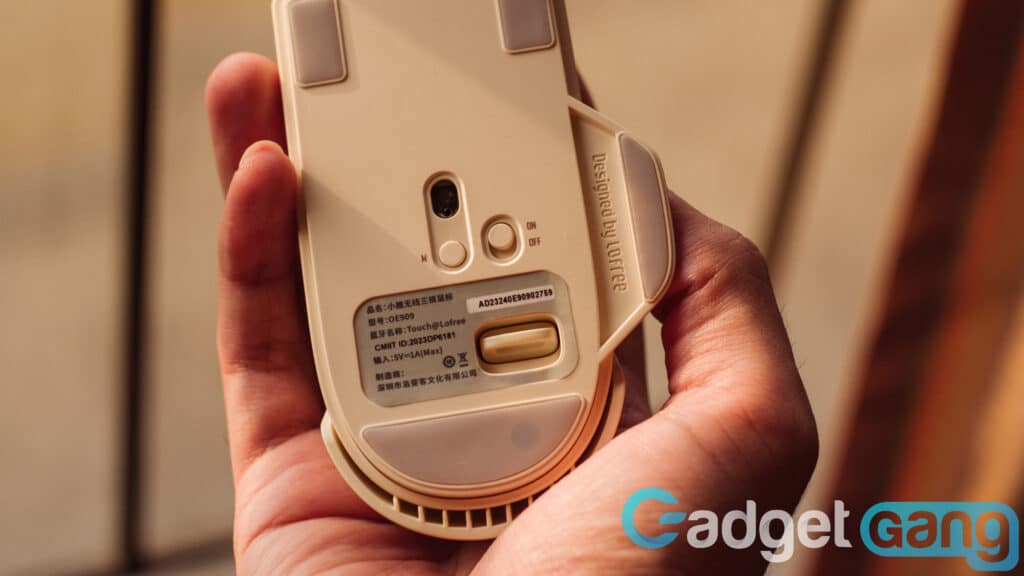 The DPI button is right on the mouse, directly under a small screen. The ability to change DPI on the fly is pretty useful. The button sits slightly lower than the rest of the mouse body, so accidental presses won't happen.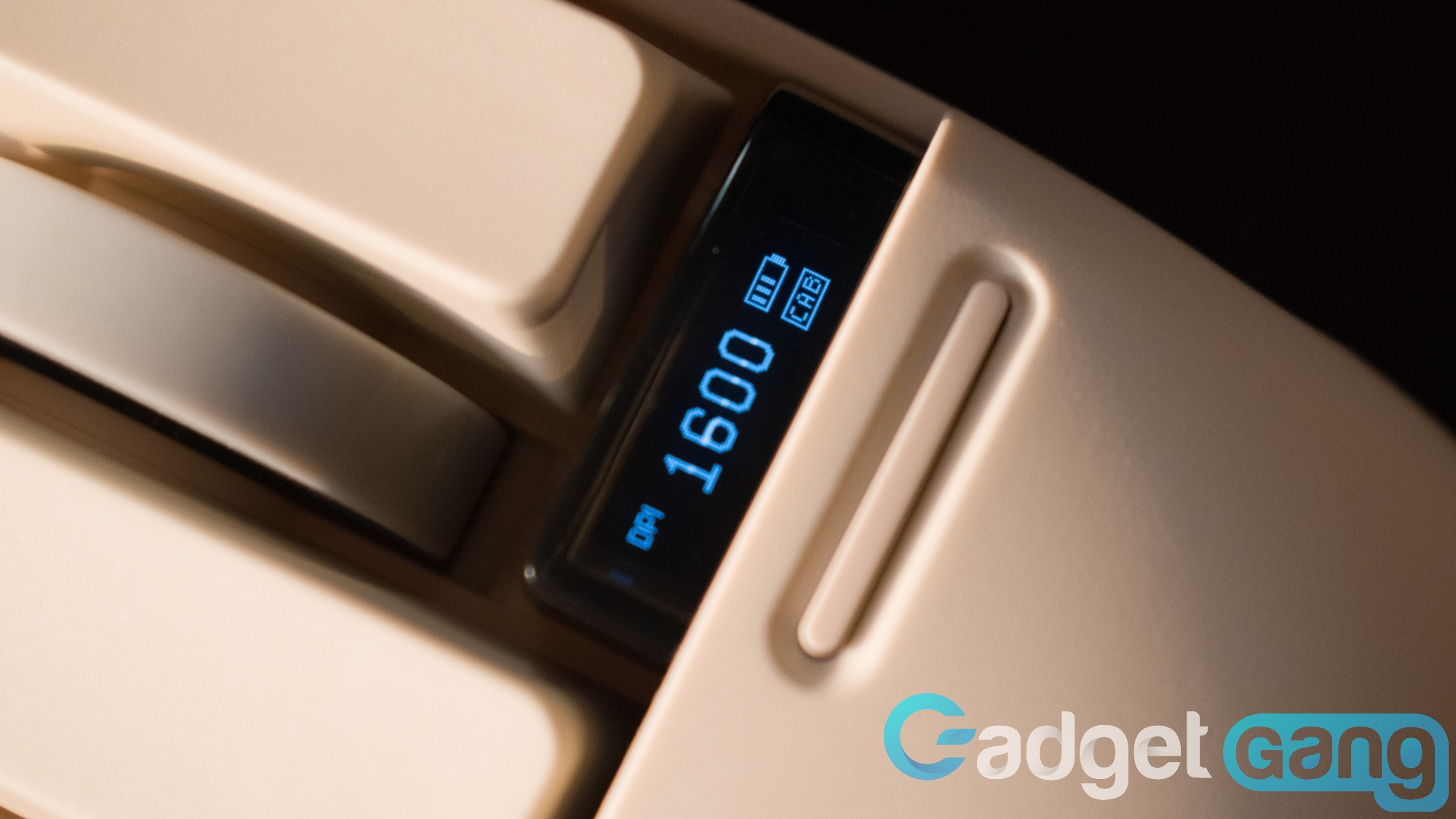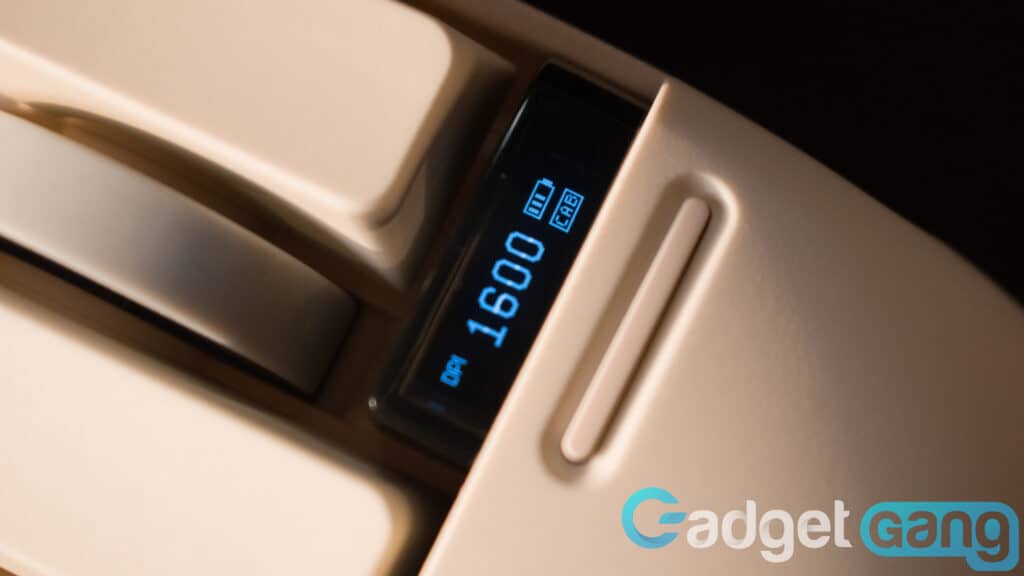 There's also a mode button that lets you switch between 3 different connectivity modes. It can also potentially let you connect with multiple devices and switch between them on the fly. On the bottom, you'll also find the On/Off toggle.
Scroll Wheel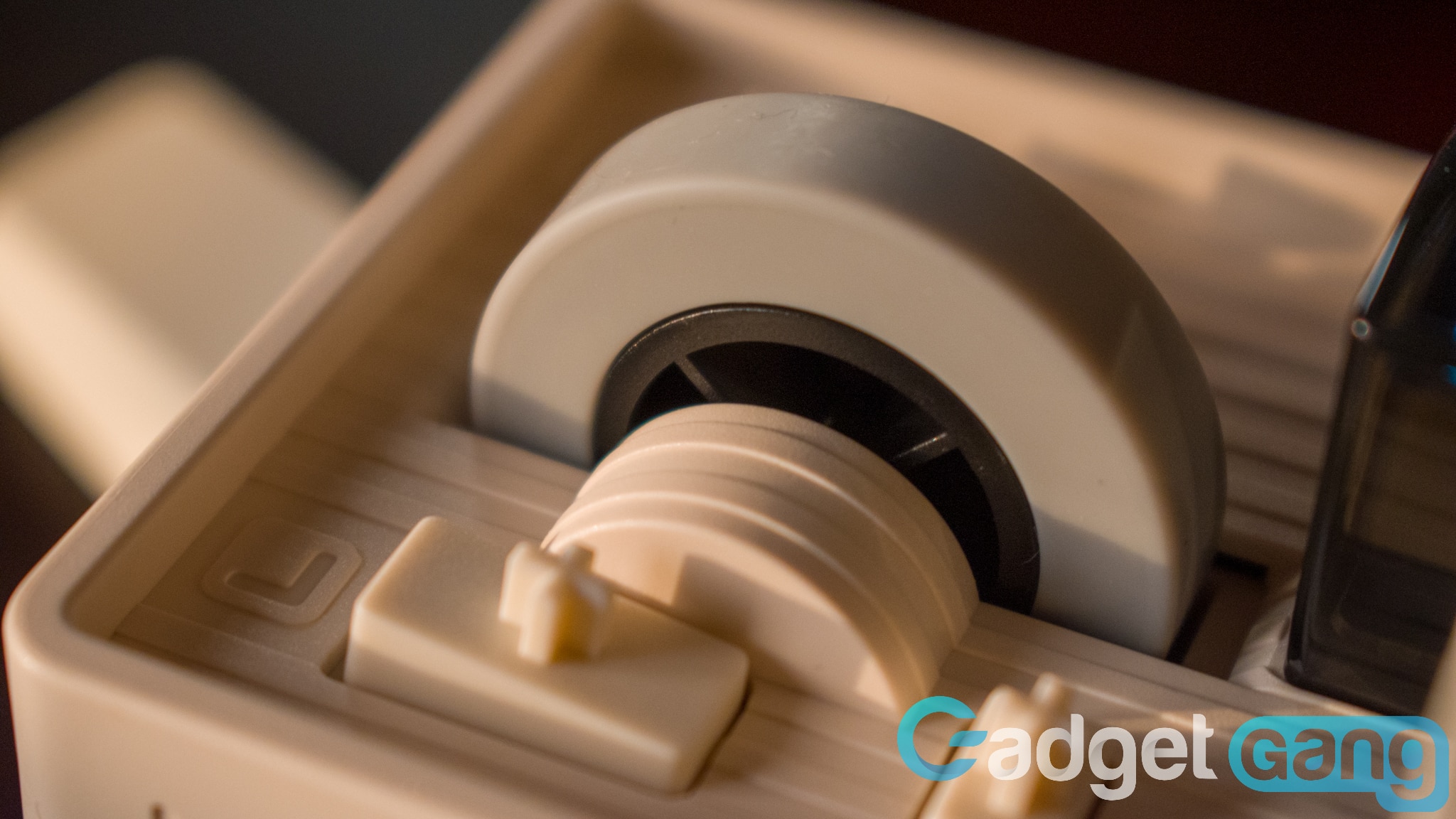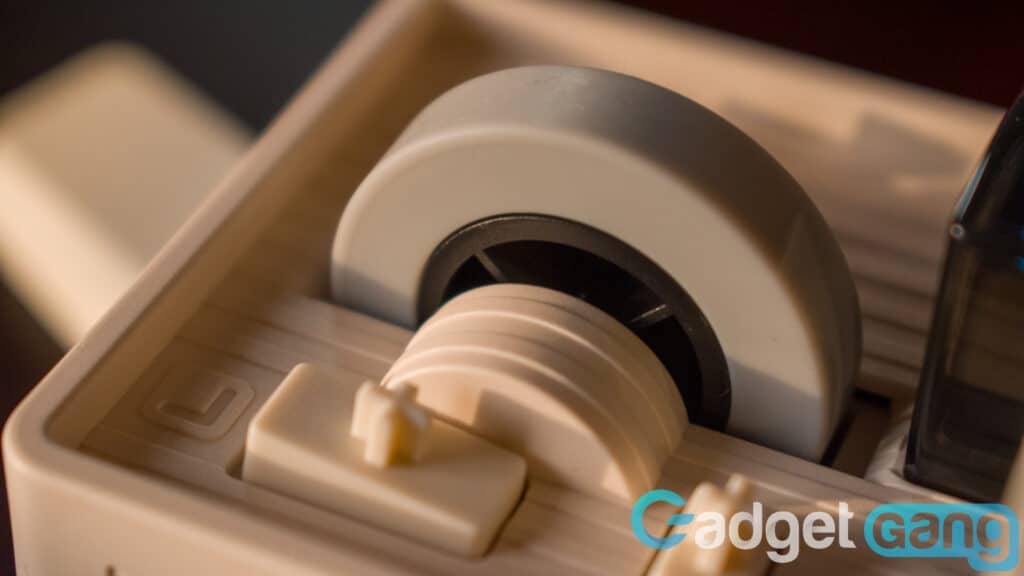 The scroll wheel feels rubbery to the touch and provides a good grip. It's not the sticky kind of rubber but I can see it becoming a little "grabby" with usage. Regular cleaning can easily rectify that issue.
The wheel itself is good to use, my unit had almost no sound to it which I prefer. Its rotation is granular, not smooth but works well during office use. It is a large wheel which makes it easier to use for rapid scrolling. The wheel button doesn't make a clicking sound, it presses with a muted beep.
Features – Lofree Touch EO909 Review
The Lofree Touch EO909 is a fairly simple device so there are not a lot of bells and whistles here. Some features are unique to the mouse while others are fairly standard.
Swappable Keycaps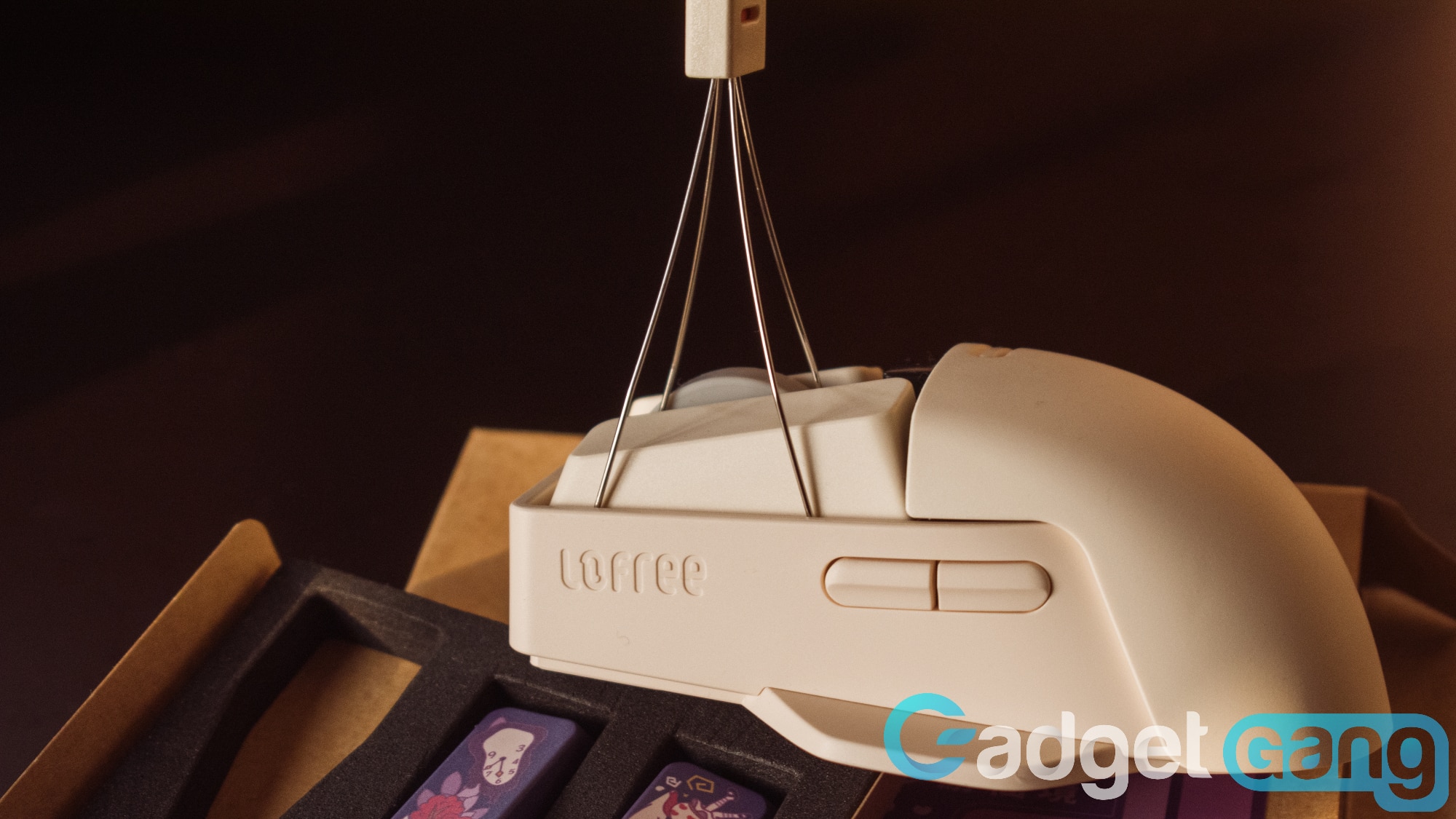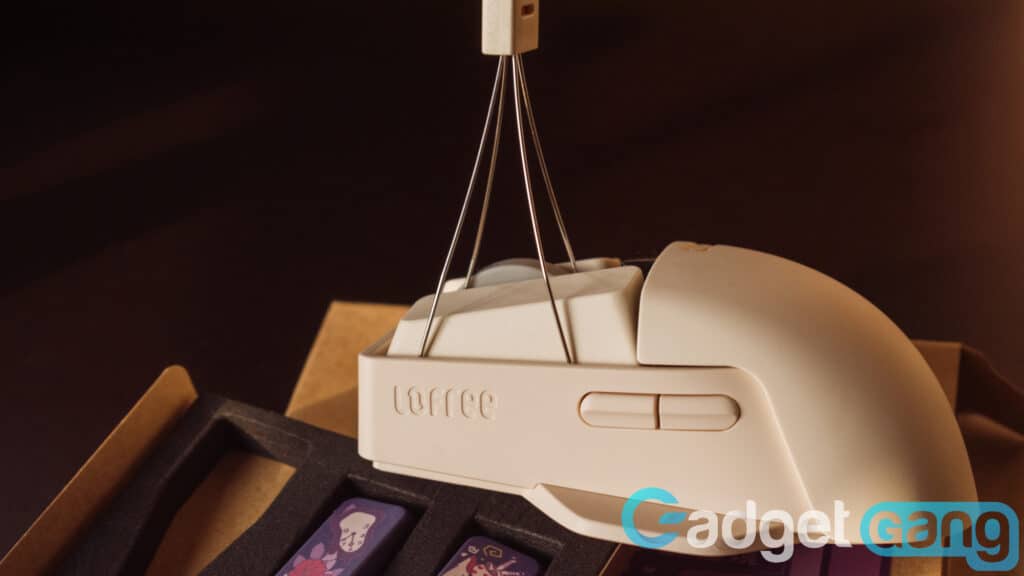 The mouse comes with easily swappable keycaps. The keycaps while resembling a keyboard button are non-standard. So you cannot just use any random keyboard keycap on the mouse. Lofree sells additional keycaps on their store so you can easily get another. The selection is fairly limited though, so you are stuck with what the company has on sale. The customization is a good step but it's very limited, maybe I'm spoilt by MegaModz Custom Xbox controllers but I still want more options. It's a unique concept but the execution could be better.
OLED Screen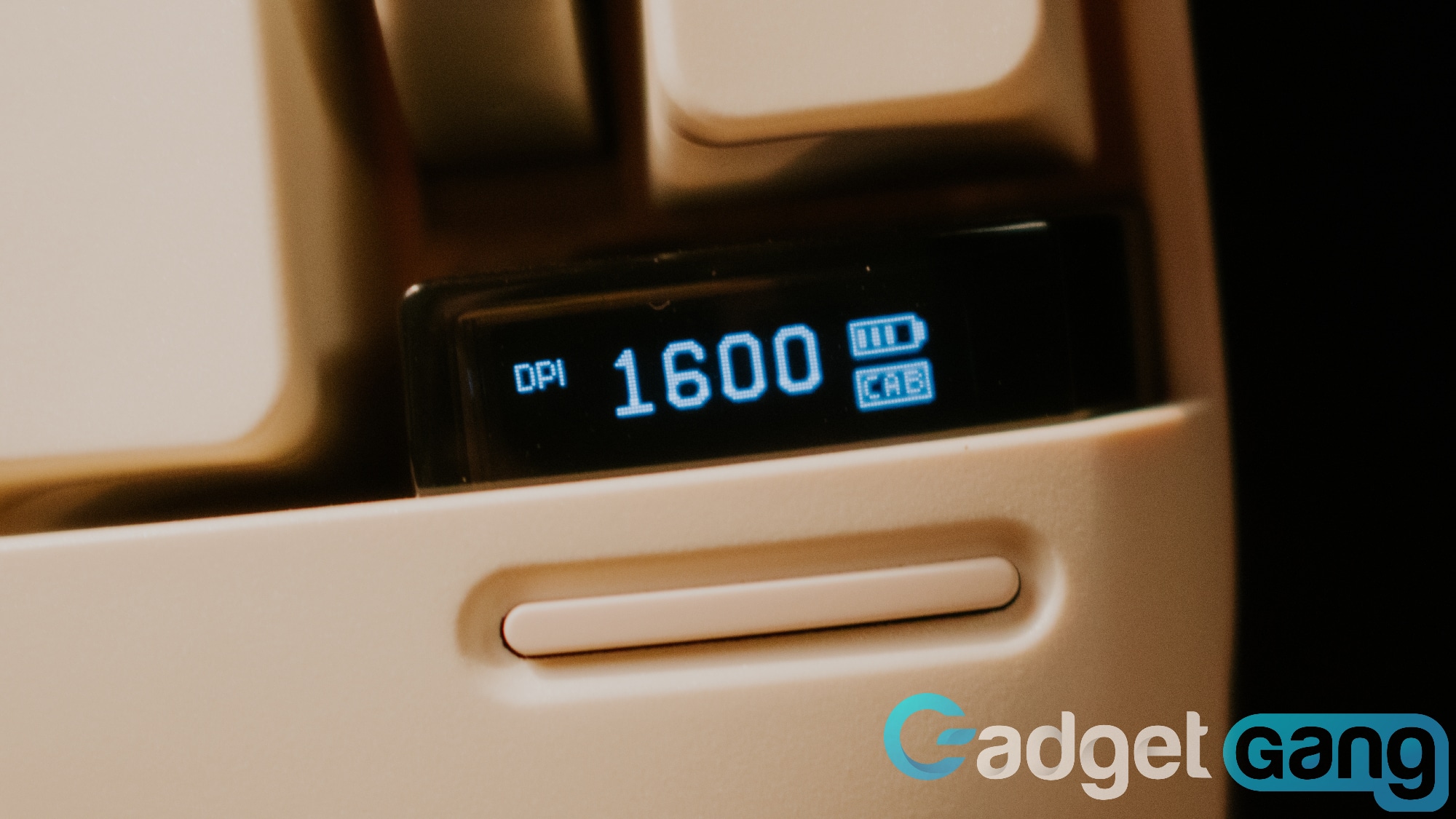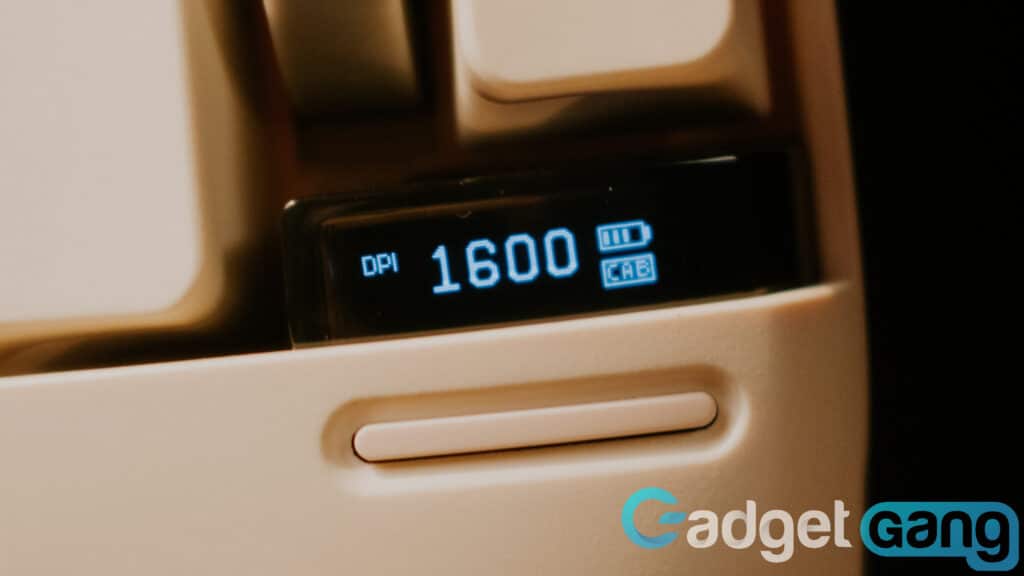 There is a small OLED screen that displays details about the current mode, DPI, and battery. It's a tiny monochrome screen with pixelated icons, it adds to the overall design of the mouse. it's almost hidden unless you want to look at it during normal usage. The screen makes it easy to adjust settings without the need for any companion software. That's a good thing because there is no companion software with the Lofree Touch EO909.
DPI Adjustments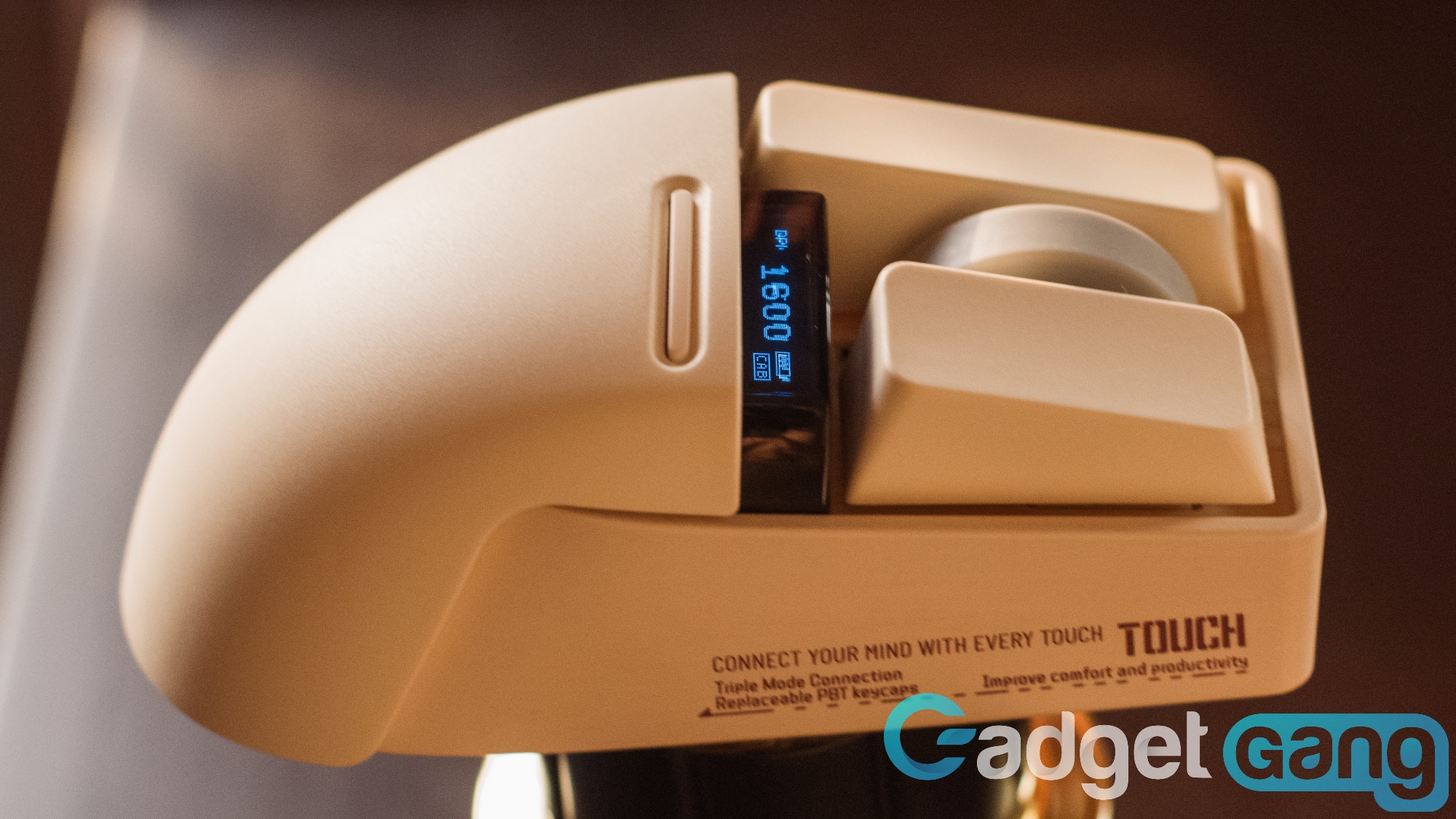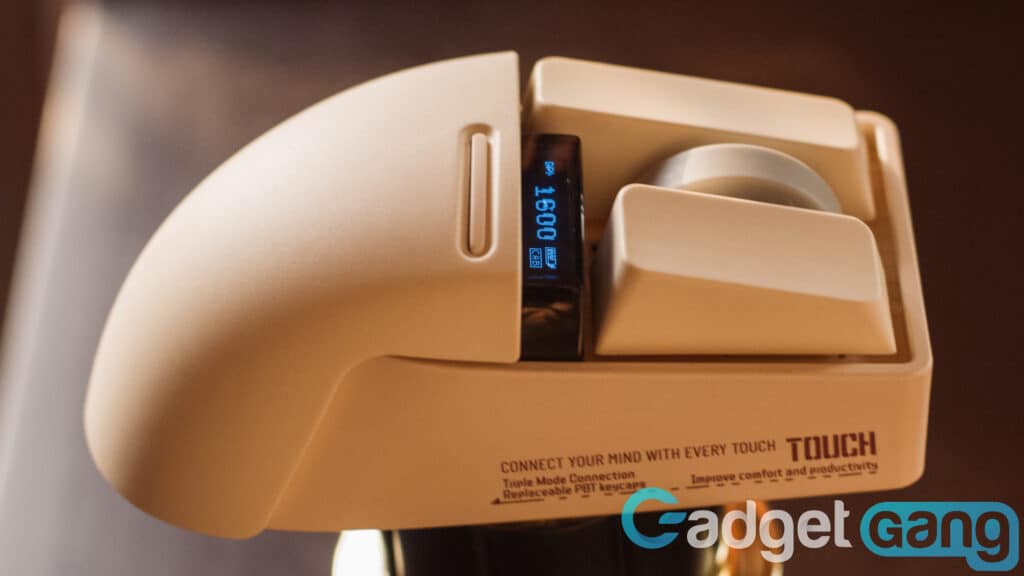 The DPI button lets you change the DPI instantly. There are presets that let you change the DPI starting from 800 to 4000. You can also use the scroll wheel to manually adjust the DPI, it changes in increments of 200.
Sensor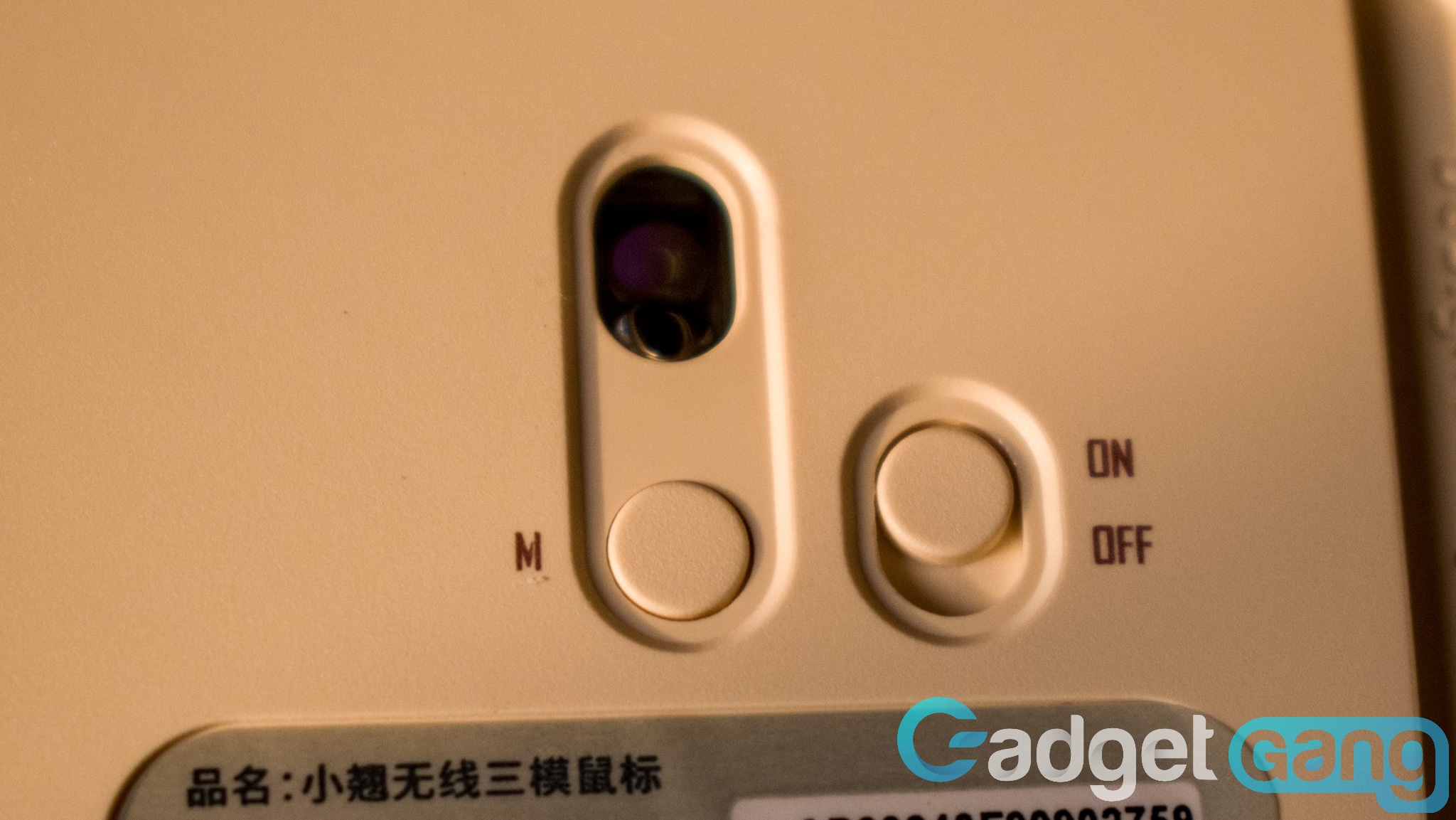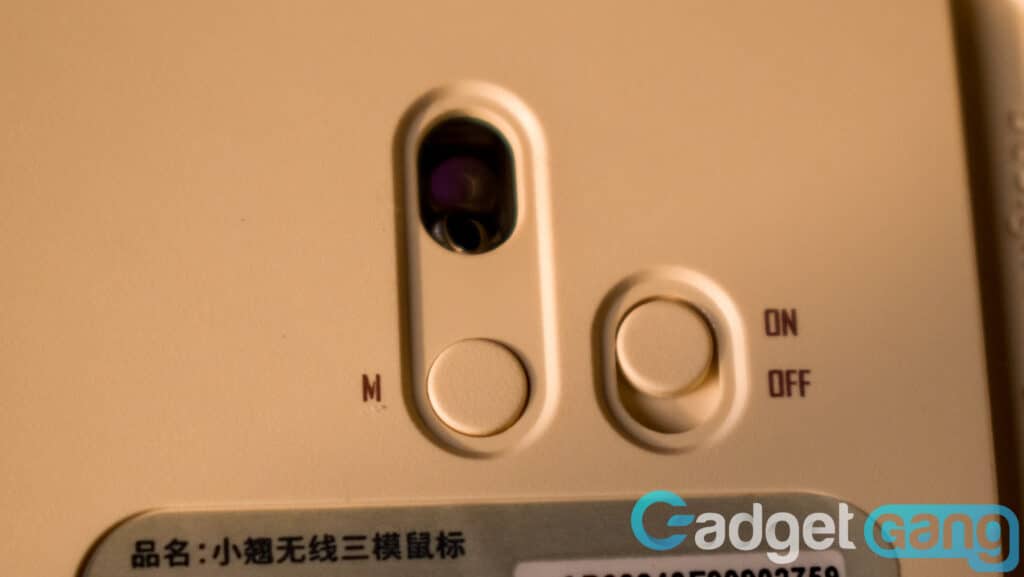 The Lofree Touch EO909 uses a PAW3805. It's an optical sensor that works on most surfaces, including glass. The sensor tracks perfectly on glass, wood, and even bedsheets (yes, I work from bed sometimes). It's great for general usage, but not so much for gaming.
Ergonomics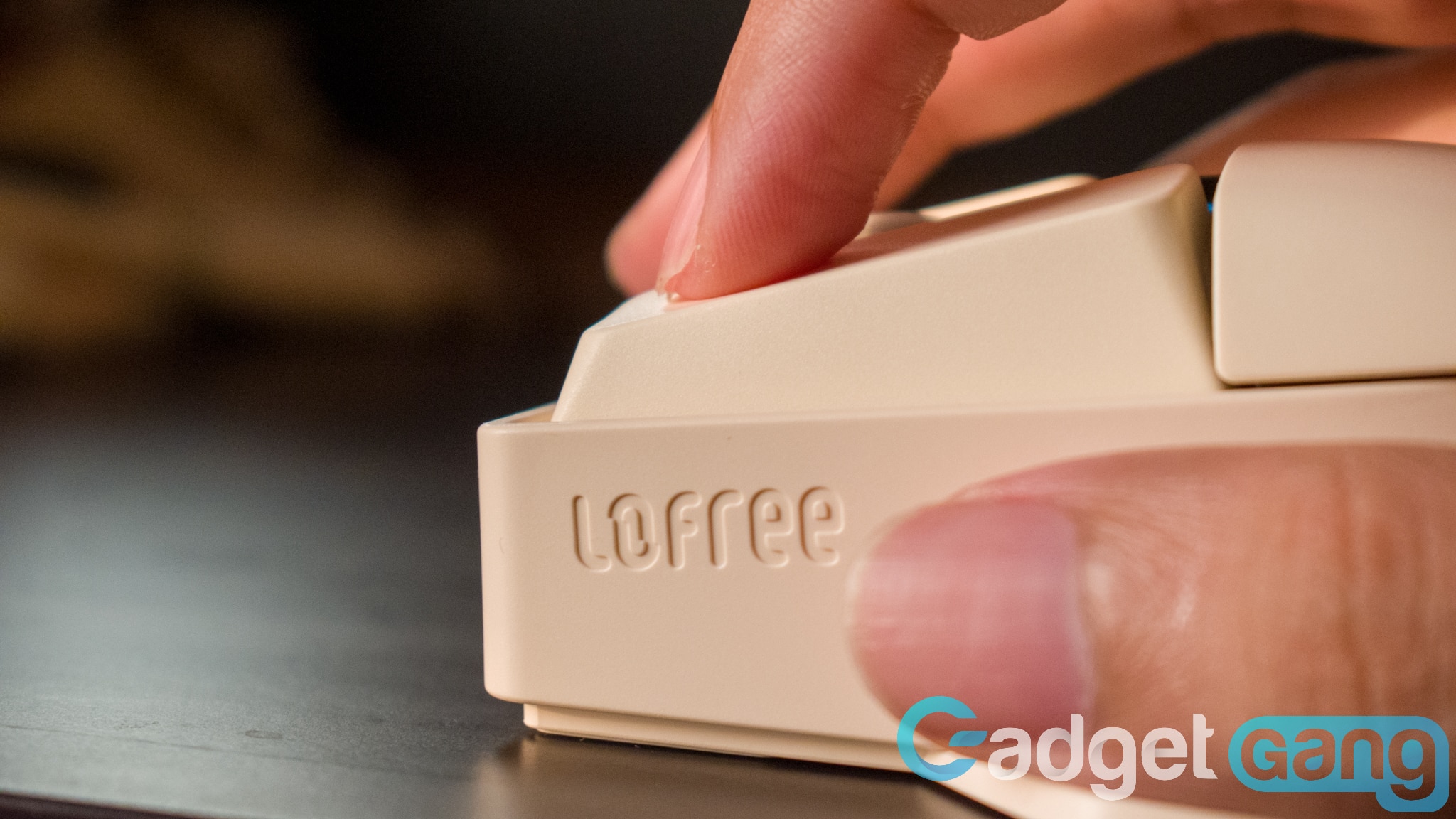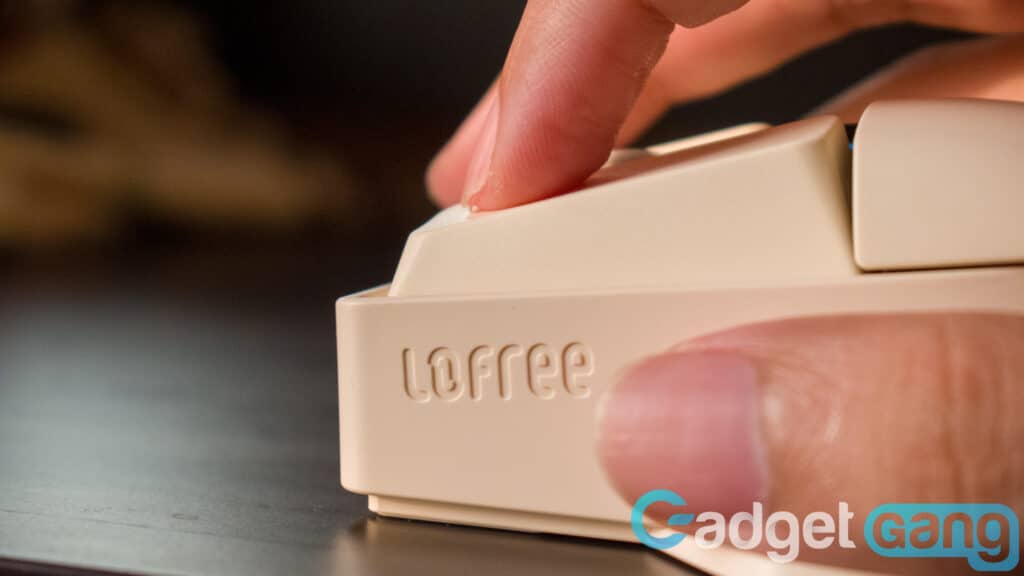 The Lofree Touch EO909 is extremely comfortable to hold. I have fairly long hands but had no trouble using the mouse for extended periods. I've been using the Lofree Touch as my daily driver for a month and it's quite nice to use. The little wing on the left lets my thumb rest naturally without it dragging on the mouse pad. It's a smaller mouse so someone with bigger hands than me might not enjoy using it as much.
Office Work Performance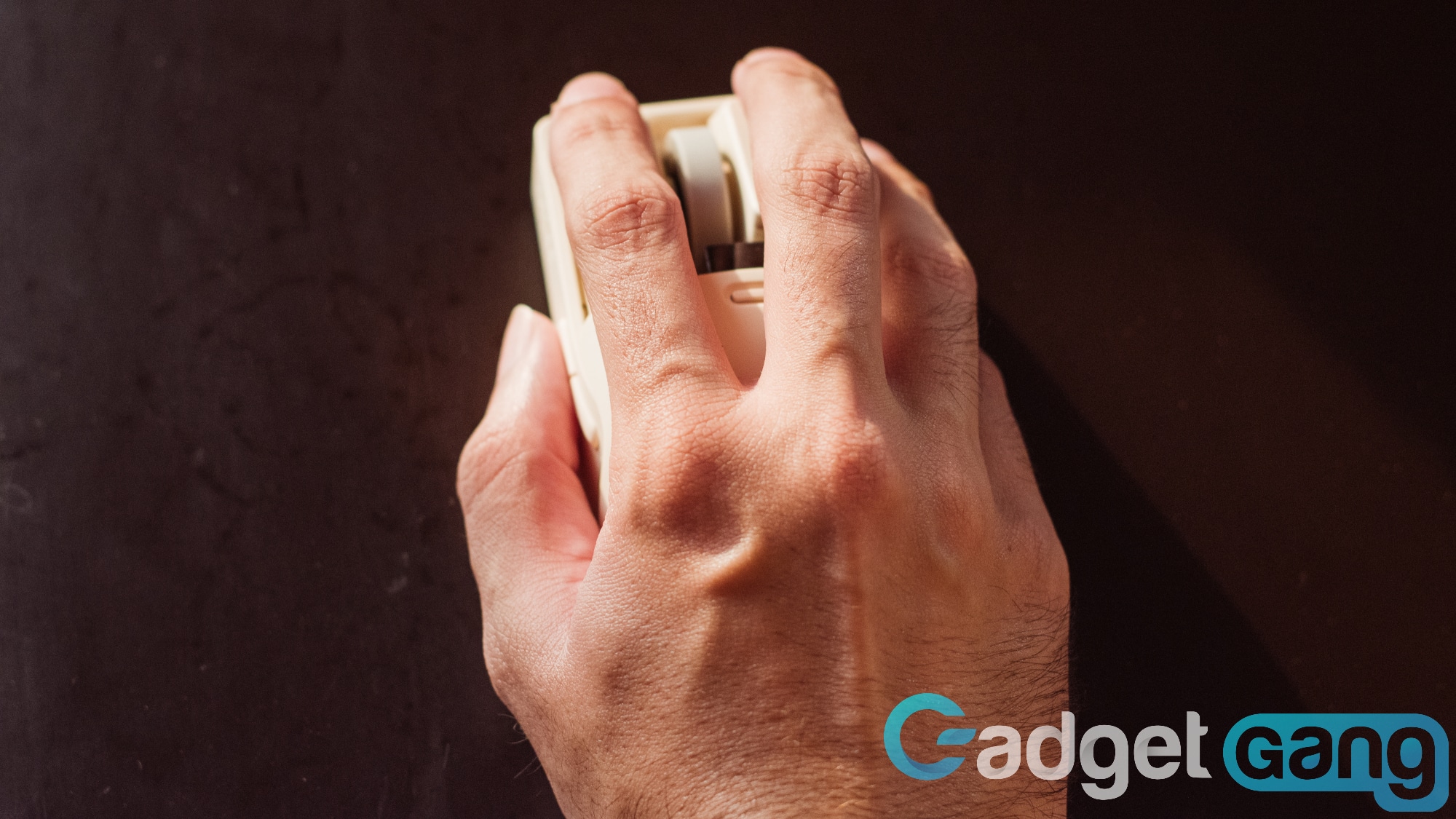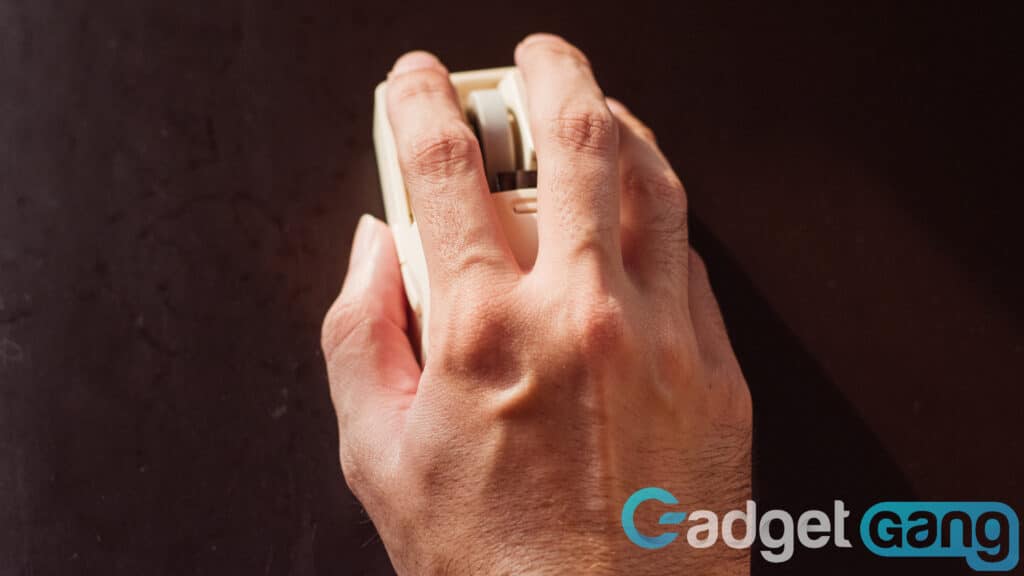 The Lofree Touch EO909 is made for office work and daily home usage. The mouse has good-quality clicks, excellent build, and feels comfortable to use. Plus it can be an eyecatcher (or eyesore) in the office. I'd recommend getting the Touch if you love retro-designed gadgets.
Gaming Performance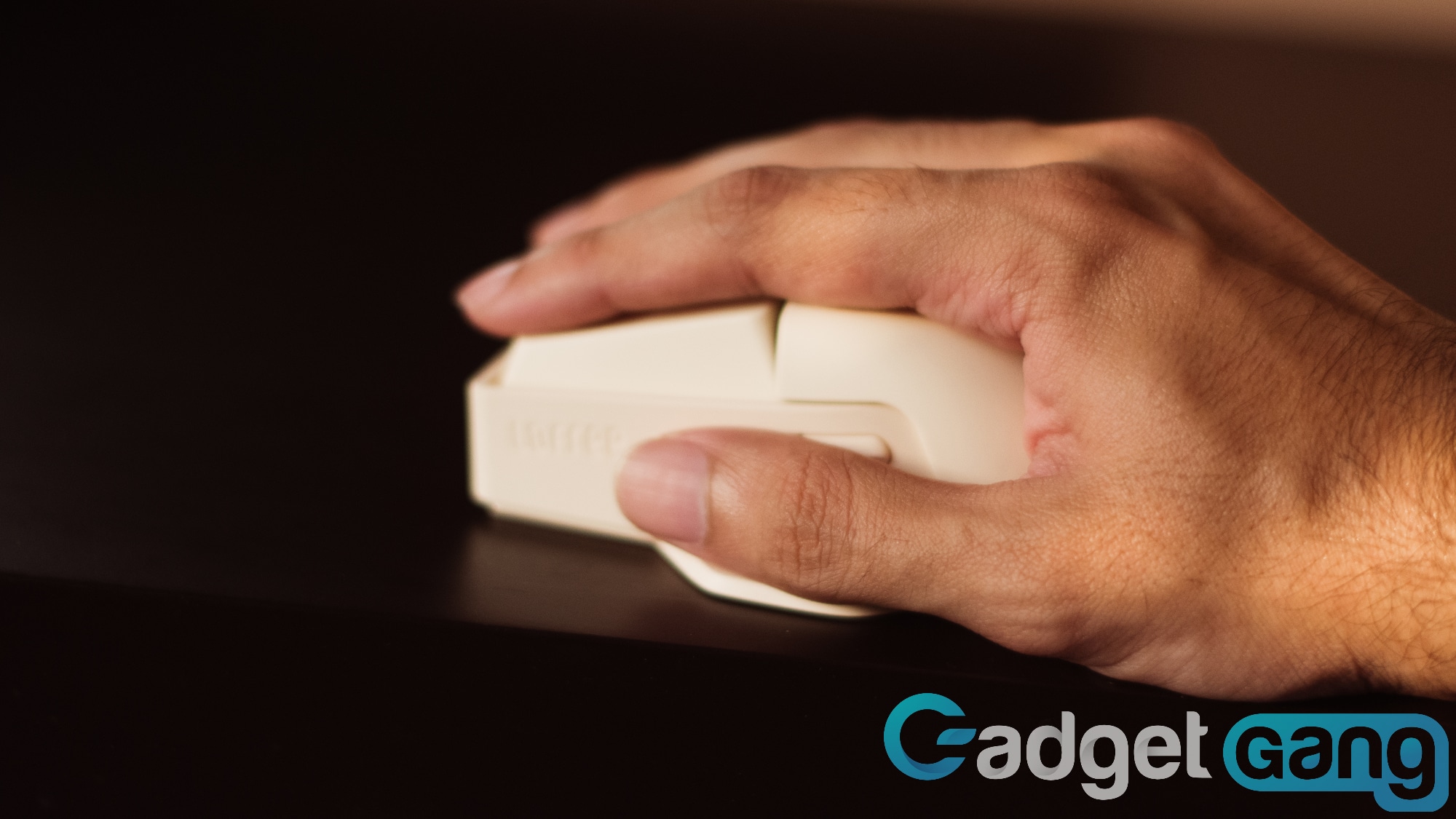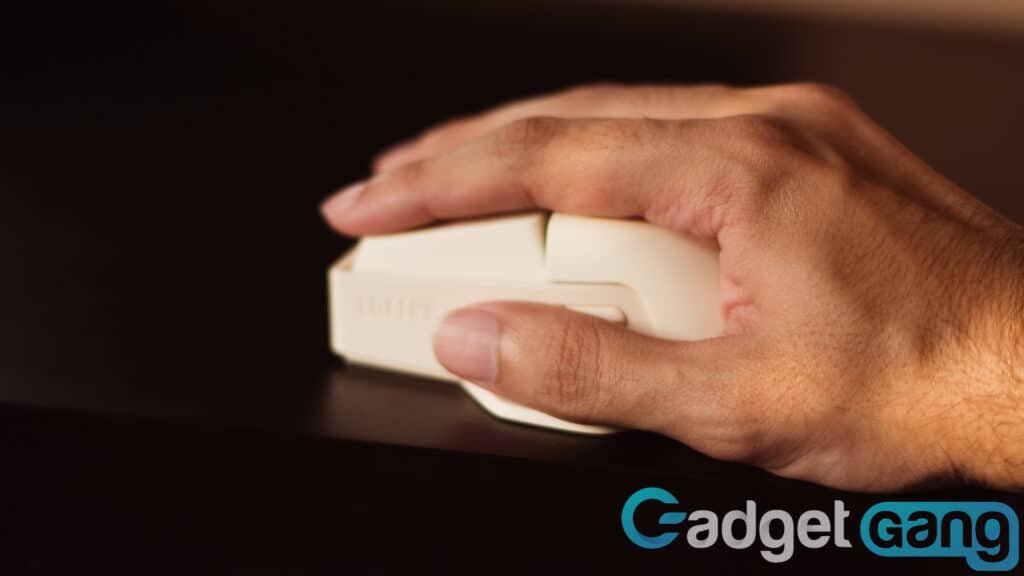 Gaming isn't the focus of Lofree Touch. It's weaker than a cheap gaming mouse. The 500 Hz polling rate makes the mouse unsuitable for any first-person shooter. Any game that requires fast actions would be a struggle to play with the mouse. I still played a couple of League of Legends matches (yes, with Teemo), and it was not a pleasant experience. I'd say avoid the Lofree Touch if gaming is your main goal.
Connectivity and Compatibility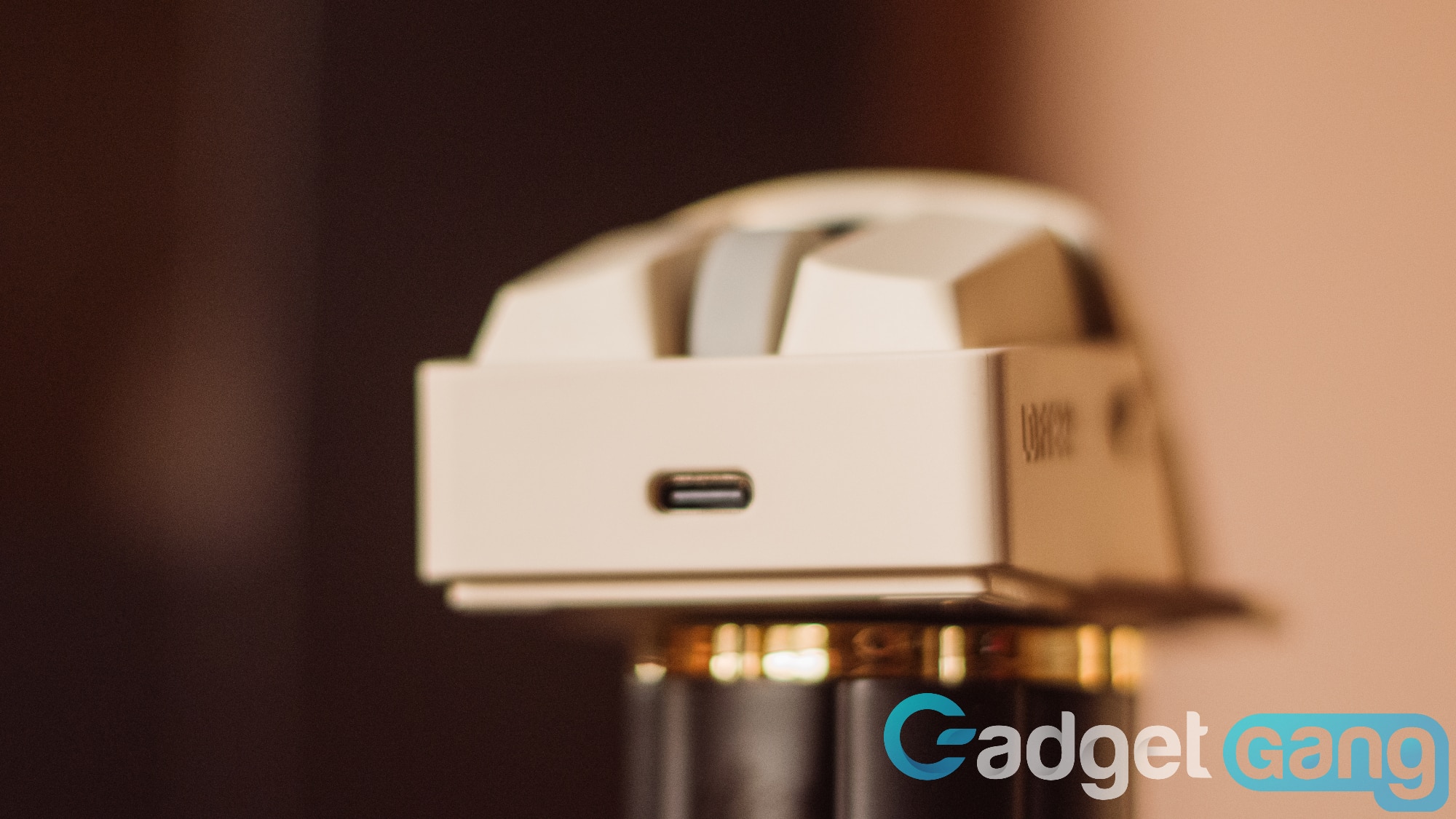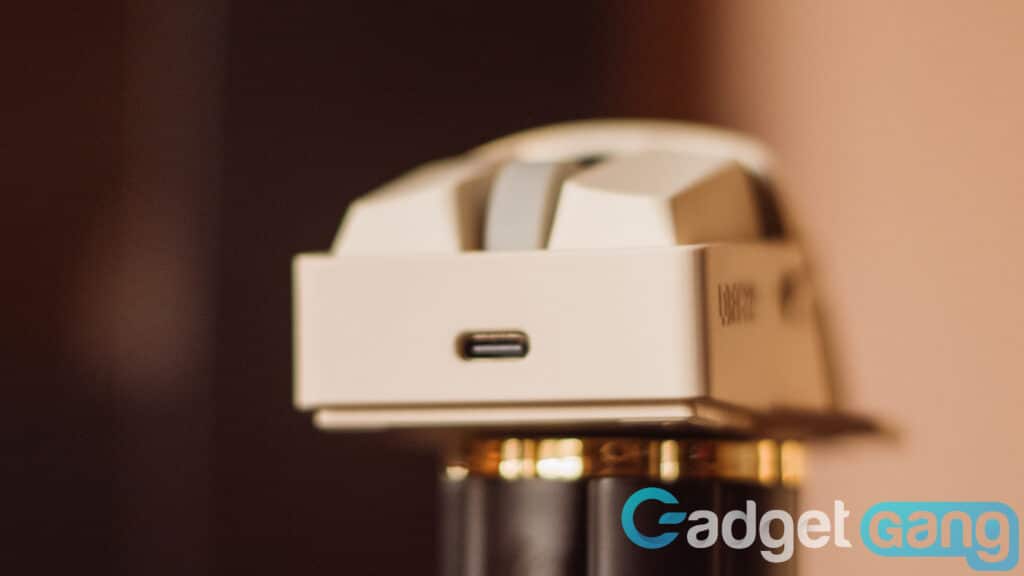 The Lofree Touch EO909 review wouldn't be complete if we didn't discuss the connectivity options. The mouse can be used wired with the included USB Type C cable, with Bluetooth, and with a wireless dongle. The 2.4G wireless dongle sits neatly inside the mouse itself so all you need to do is take it out and plug it in. This is great, especially on systems that don't have Bluetooth. The magnetic dongle can zoop back into the nest once you are done.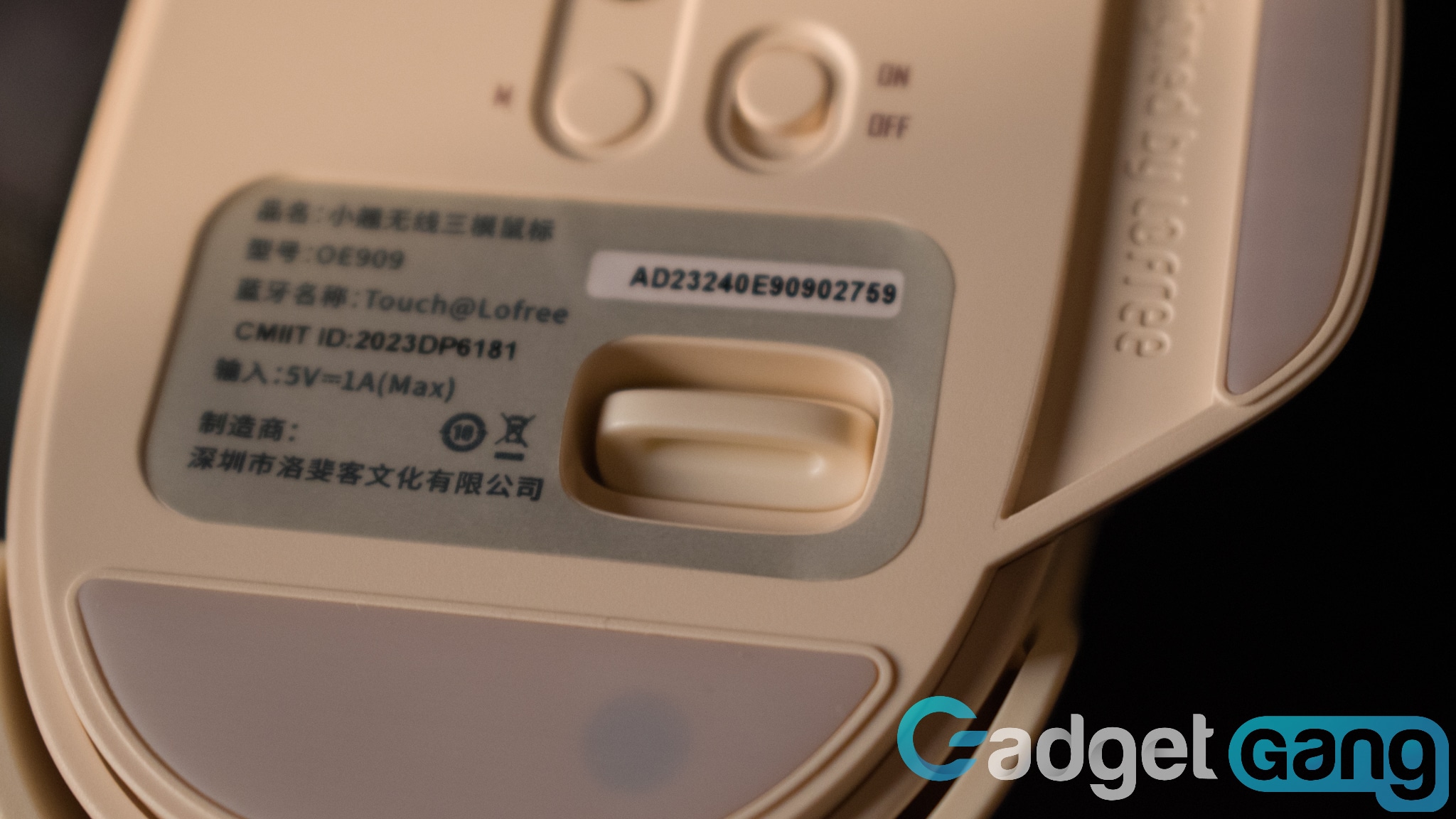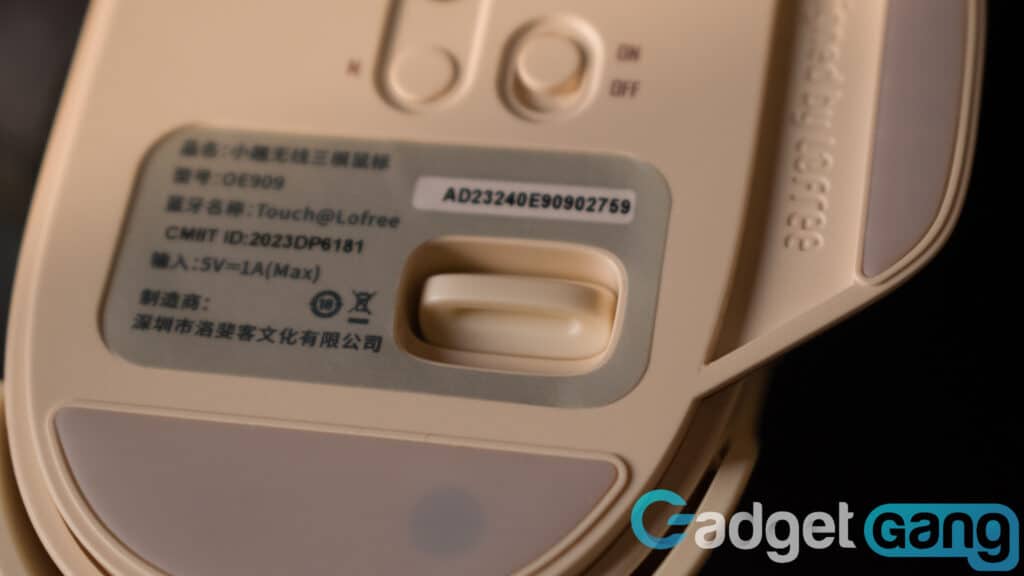 I used the Lofree Touch EO909 primarily on a Windows PC and had no trouble getting it to work. The mouse also worked perfectly on an Android tablet. I wasn't able to test it out on a Mac or iOS device
Battery Timings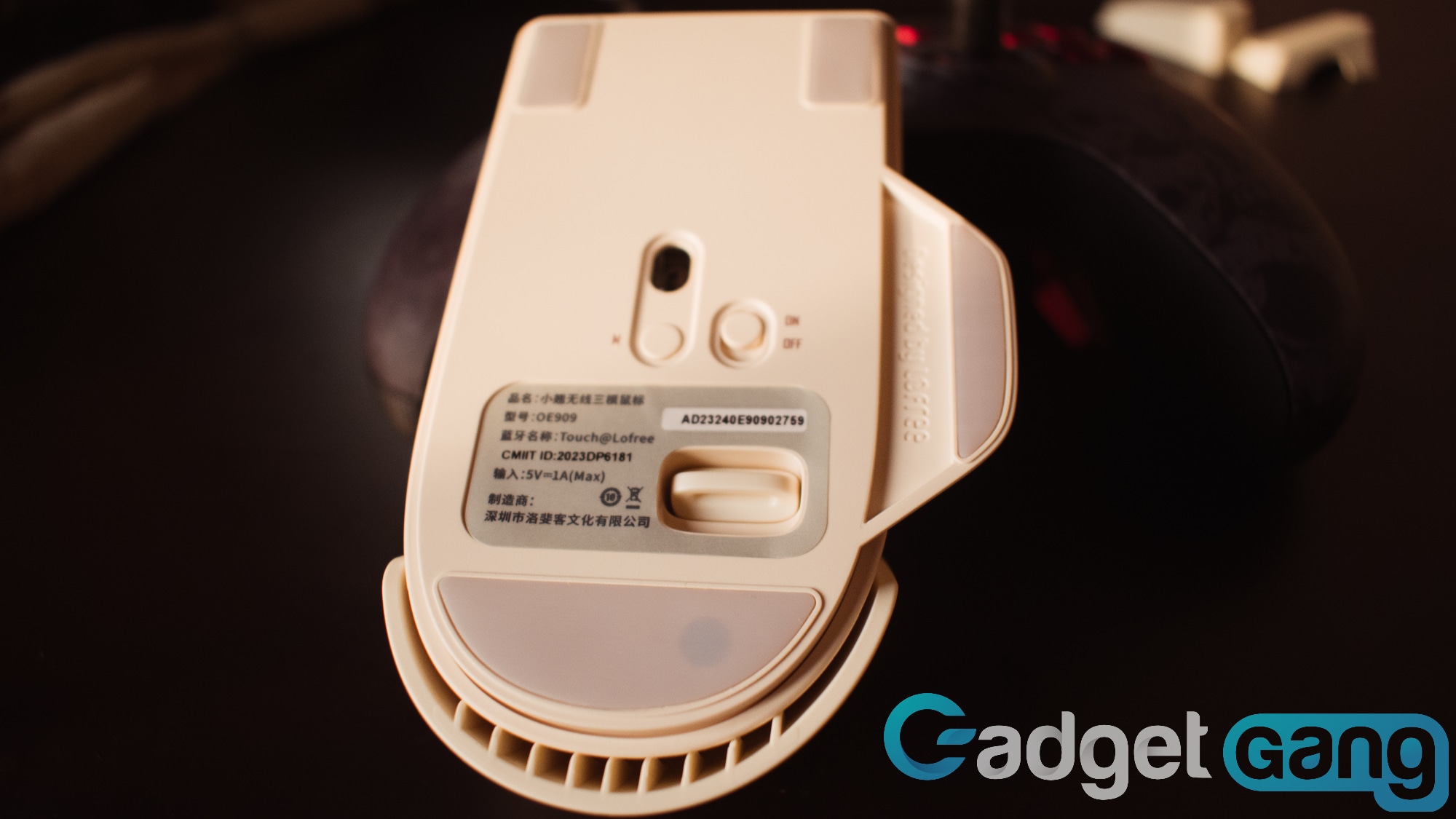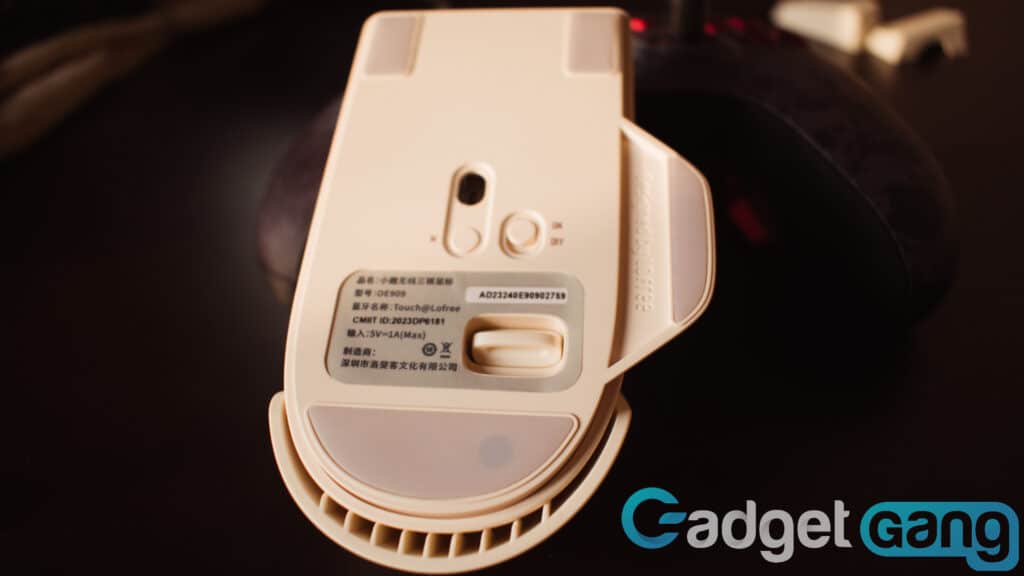 The Lofree Touch EO909 comes with a 650 mAh battery which takes only a little while to charge but lasts a long time. The company claims 75 hours of working time on a single charge, and I have to agree with that assessment. It can easily last you a full week of heavy usage, two if you use it like me. The battery life is excellent on the mouse.
Price and Value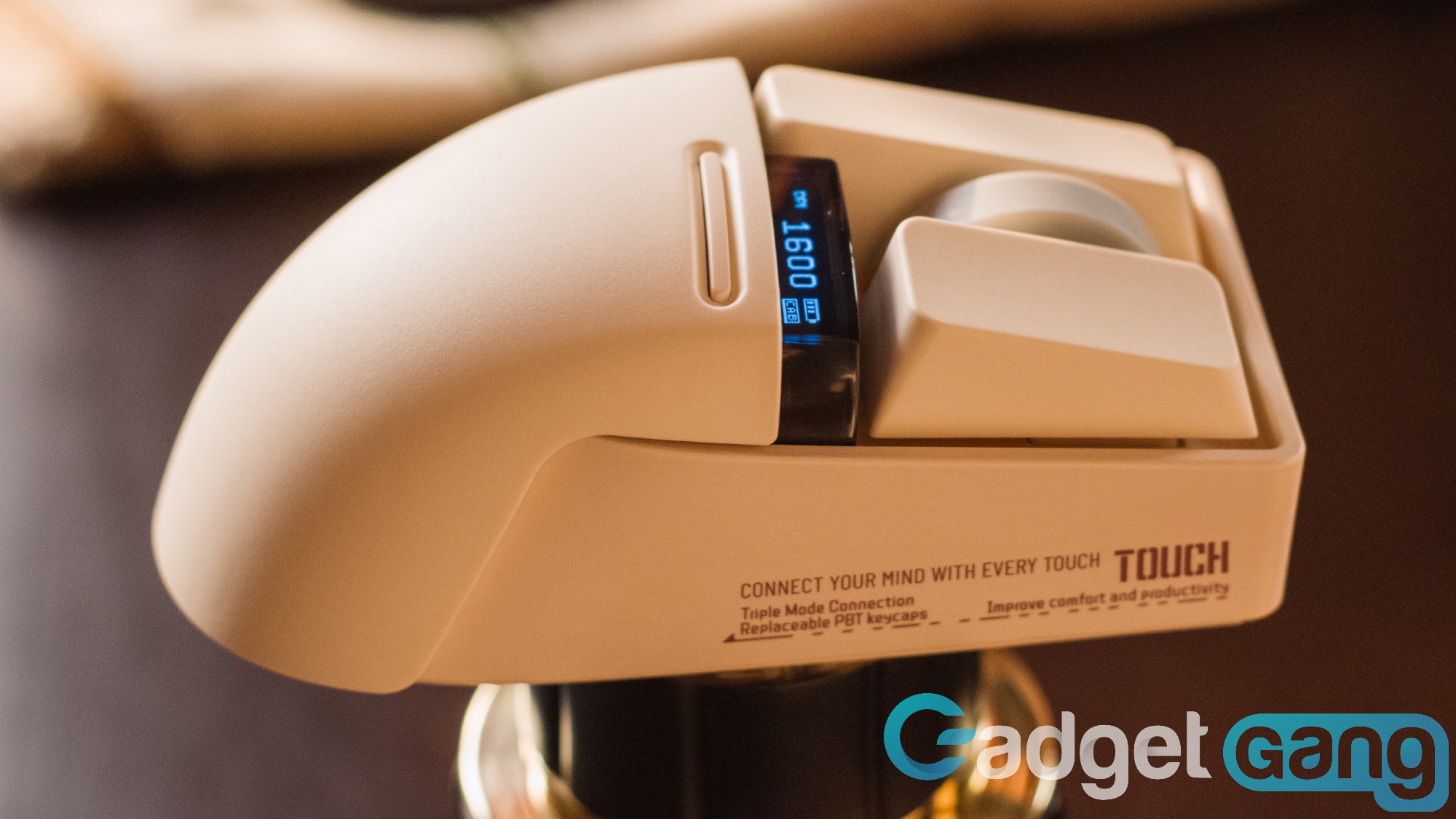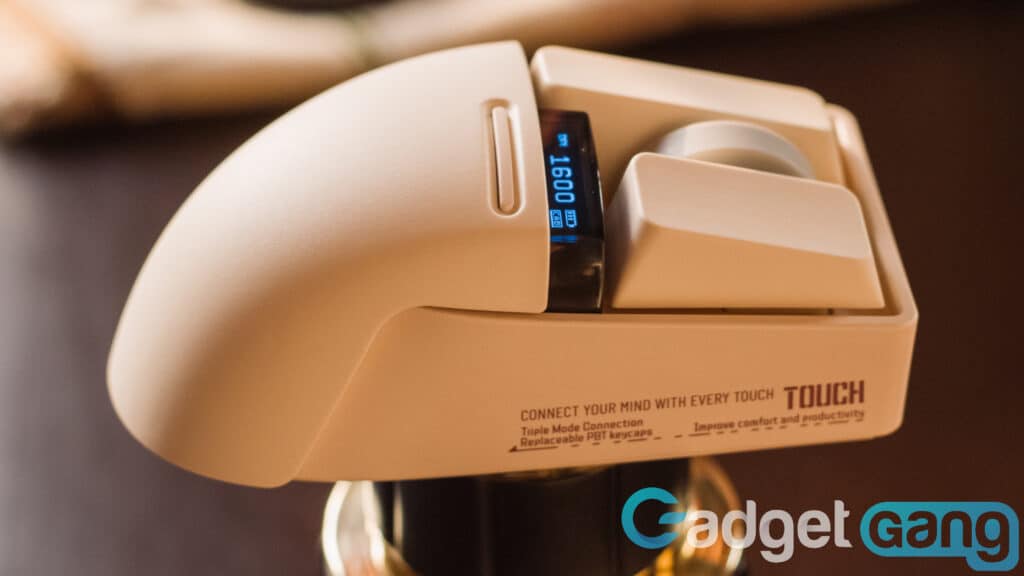 The Lofree Touch EO909 is a little on the expensive side so it's not an easy device to recommend to anyone. The mouse retails for $69.99 on the official Lofree Store. However, if you love the design, there is nothing else that comes close to capturing the retro-futuristic vibes. It's a solid mouse that is worth the cost ONLY to someone who wants a unique-looking device.
Is Lofree Touch EO909 for You?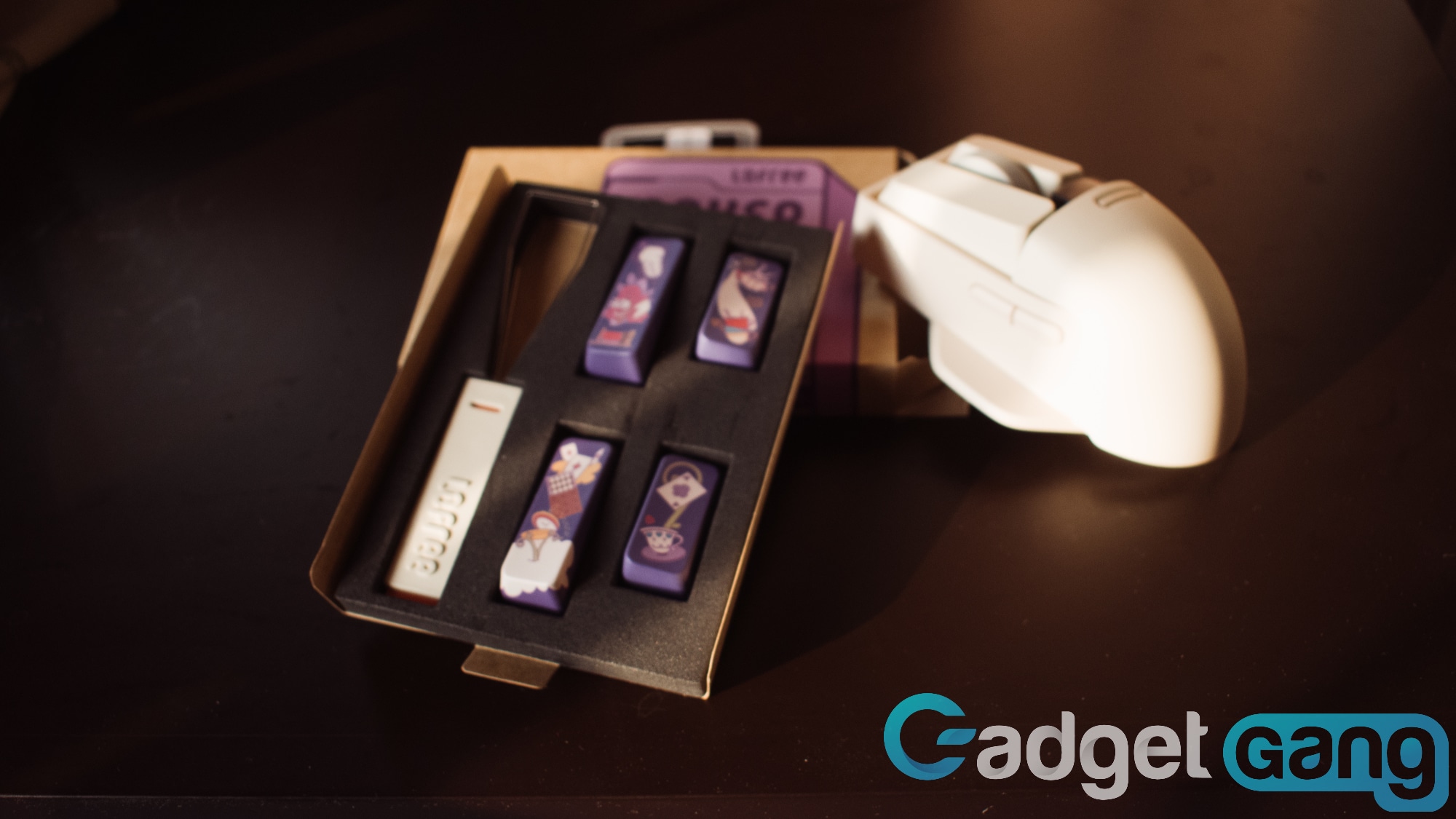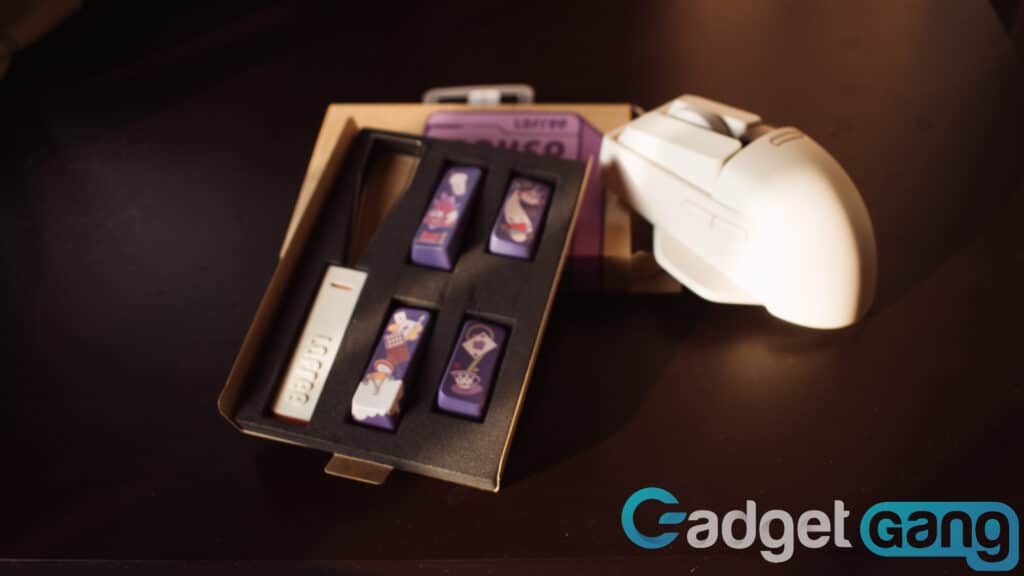 If you love the retro look.
If you like clicky mouse buttons.
If you want multiple connectivity options.
If you want some customization.
If you need easy DPI adjustments.
The mouse is not for you if you want to do gaming. Genesis Thor review shows a gaming-focused device. When you have to purchase additional keycaps, that too available in 5 designs, the customization potential takes a hit. So if you want to make your keycaps or use some others, you won't be able to do so on the Touch. It defeats the purpose of swappable keycaps a bit.
Conclusion:
The Lofree Touch EO909 is a unique mouse. It is also very comfortable to use for extended periods. The mouse can work perfectly in an office or just for general browsing. The mouse is not good for gaming. The proprietary keycaps are only available from the Lofree store and they hold the mouse back. It's an excellent mouse for someone looking to tie their old-school rig together with a NASA-Punk-looking pointing device.