Not everyone is willing to break the bank on headphones. Here at Gadget Gang, we know that all too well. However, there's a lot you can get for a hundred dollars and less if you know what you're looking for and where to find it. But lucky for you, you're exactly where you need to be right now. We've reviewed several headphones under one hundred dollars and this is what we've got for you. Below is our list of the best headphones under one hundred dollars.
AUDIO-TECHNICA M40X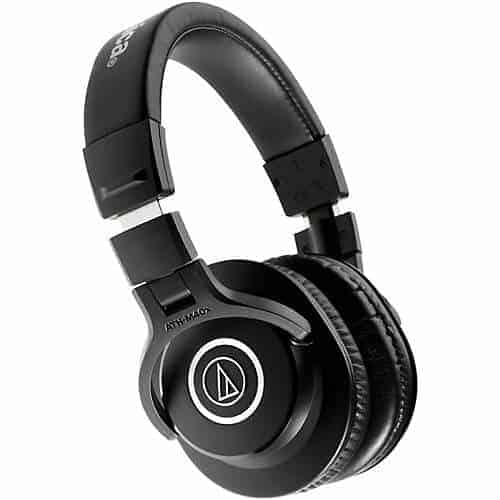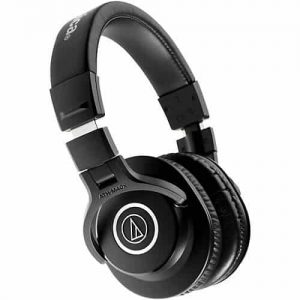 If you love bass then this is exactly what you need. The M50x's "smaller sibling", so to speak, more than delivers. The Japanese got it right with this closed back and over-ear designed headphone. In the beginning, it might not be as comfortable as you'd expect but once your head shape is adapted to by the foam ear pads the comfort levels will rise significantly. They also do well in the passive noise isolation sector. This is largely due to the fact that they were designed with studio use in mind. They're quite durable as well. Mostly designed using plastic with a few foldable metal parts. Oh, and by the way, its wires are easily replaceable and detachable as well. It has an overall balanced sound signature with an accurate, deep and punchy bass.
SONY MDR 7506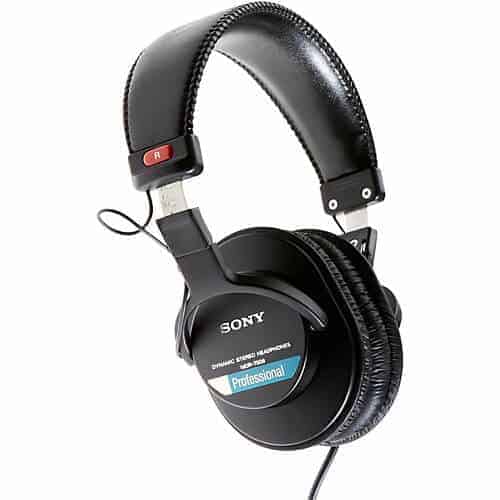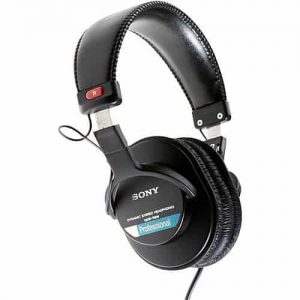 These are one of the top classic professional headphones you'll find under one hundred dollars. If the vintage, outdated design is something you can overlook, then these Sony over-ear headphones are a product you'll certainly like. The fact that they are so light makes them extremely comfortable. You will barely feel them when you have them on. The ear pads are far from the thickest but they get the job done. The build quality is above average as well. The long coiled cable might make it only useful for home and studio use. But, where these headphones really shine is sound quality. Their sound signature is very balanced and neutral.
SENNHEISER HD 559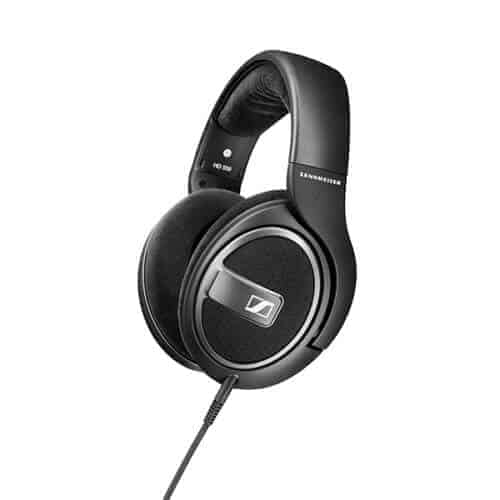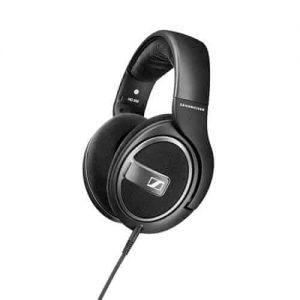 Okay, we know open-back headphones don't happen to be as popular as their closed-back counterparts nowadays. This is in large part due to their noise leak issues. However, if used in controlled environments, such as your house, they're perfect for listening to music with. If you want affordable high-quality headphones for home usage then look no further than this product. The build quality is basically what one would expect from Sennheiser. It's built using good
quality plastic that doesn't break easily and for a hundred bucks their definitely a bargain. Believe the Gadget Gang, we got you.
MARSHALL MAJOR II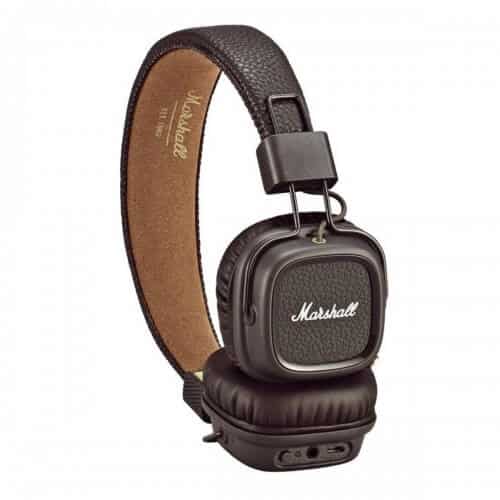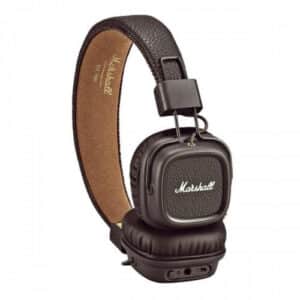 These headphones produce a great blend of balanced sound and classic style. If you're the type that can't sacrifice fidelity for looks then you must be a stylish listener so this a definitely for you. Marshall Headphones have a knack for blending solid performance and excellent style. Designed with foldable ear cups and a malleable headband for maximum portability. Solid performance is delivered by their revoiced 40mm drivers, with impressive low-end as well as midrange sounds. It also has satisfying instrumental separation. The 70s era coiled cable type and gold embellishments add vintage flair to otherwise modern headphones. However, if you're willing to spend a tad bit more for a wireless option then you'll be happy to hear there's Marshall Major II Bluetooth headphones available to you.
GRADO PRESTIGE SR8OE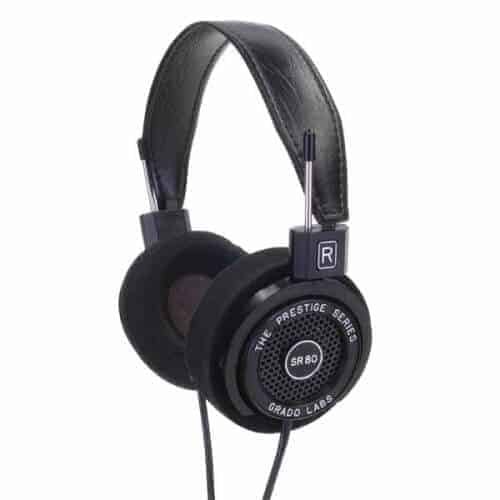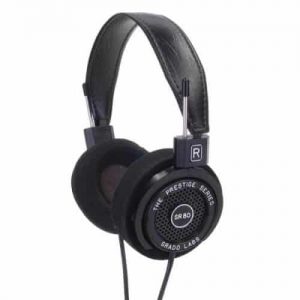 This is another great headphone set that is perfect for those of you that are audiophiles but lack the funds to spend really big on headphones. When on a journey researching headphones, you're bound to come across the Grado brand. This family-owned Brooklyn-based company is well known for quality construction, retro styling excellent performance to a buck value. The SR8OE offers coveted Grado experience at a very spectacular price. However, its open back design can be seen as sort of a double-edged sword. This style offers the user clear vivid sound signatures, but, you'll hear the world and the world will be tuning into you as well. This ultimately means they aren't so good for bus rides and the like. Still, for that cash, you get wonderful sound quality.
SHURE SRH145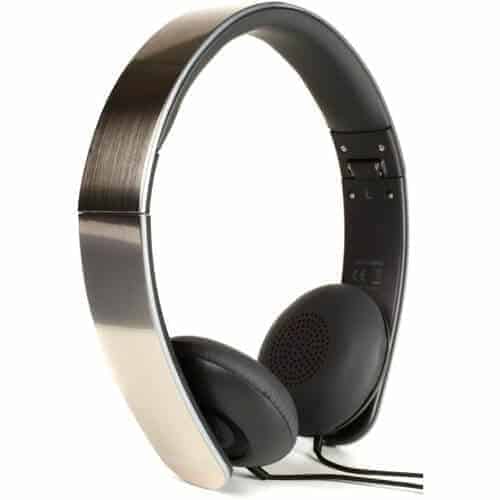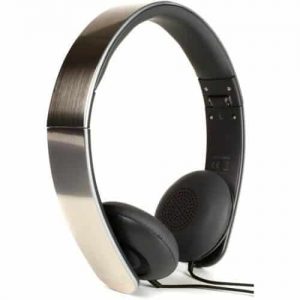 If you didn't know Shure is world renowned for producing premium quality headphones, but, fortunately for all those under this price bracket, they've equally excelled in budget-based model pieces as well. The SRH145 are as light as they as powerful, basking in a Beats-esque, futuristic design that provides increased portability by having the ability to fold down. The passive noise isolation this product offers is way above average, which only complements their great full spectrum sound quality as well as their excellent comfort levels. The upper register is balanced and smooth and its bass is punchy and accurate. What more would you want, no? Anyway, hope you're enjoying this best headphones list so far.
STATUS AUDIO CB1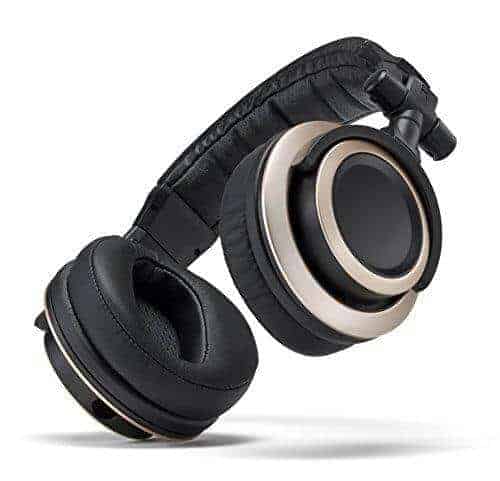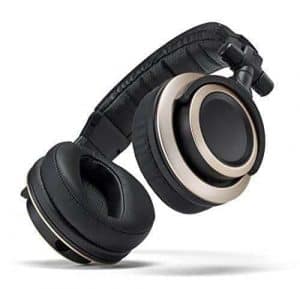 We know the normal cost of professional studio headphones is quite high but as we mentioned earlier, Gadget Gang got you deep. You can get this type of headphones for less than a hundred bucks. Case and point, the Status Audio CB1s. If you're at the beginning of a professional audio career then this product is ideal for you. It's affordable and of great quality. A closed back design with exceptional noise isolation for its price. They're a bit bulky and big but are still very
comfy. Deep ear cushions allow for even the biggest of ears. You can have them on for hours without feeling any discomfort. The one disadvantage they have is that they don't last long, however, for that price does that really matter?
All in all, these a just but a few of the good headphones you can get that cost less than one hundred dollars. Nevertheless, we hope this best headphones under one hundred bucks list has helped you out. Here at Gadget Gang, we all about the best tech and how to get it in front of your eyes. Hope you've liked what we've cooked up for you? If so, remember…sharing is caring.