Essentially, watches have become part and parcel of our daily activities. They help us stay abreast with prevailing changes from morning to evening and across
the night. Without watches, we would lose focus and perhaps get confused along the way.
However, with the advancement in technology, we have witnessed a great revolution from simple watches to the current state of the art smartwatches. Each
passing moment history is written and you don't have to lag behind when we at GadgetGang.com can keep you informed of the latest and the best smart watches
you can buy to suit your needs.
In this article, we shall review five of the best smart watches on the market today.
Apple Smartwatch Series 3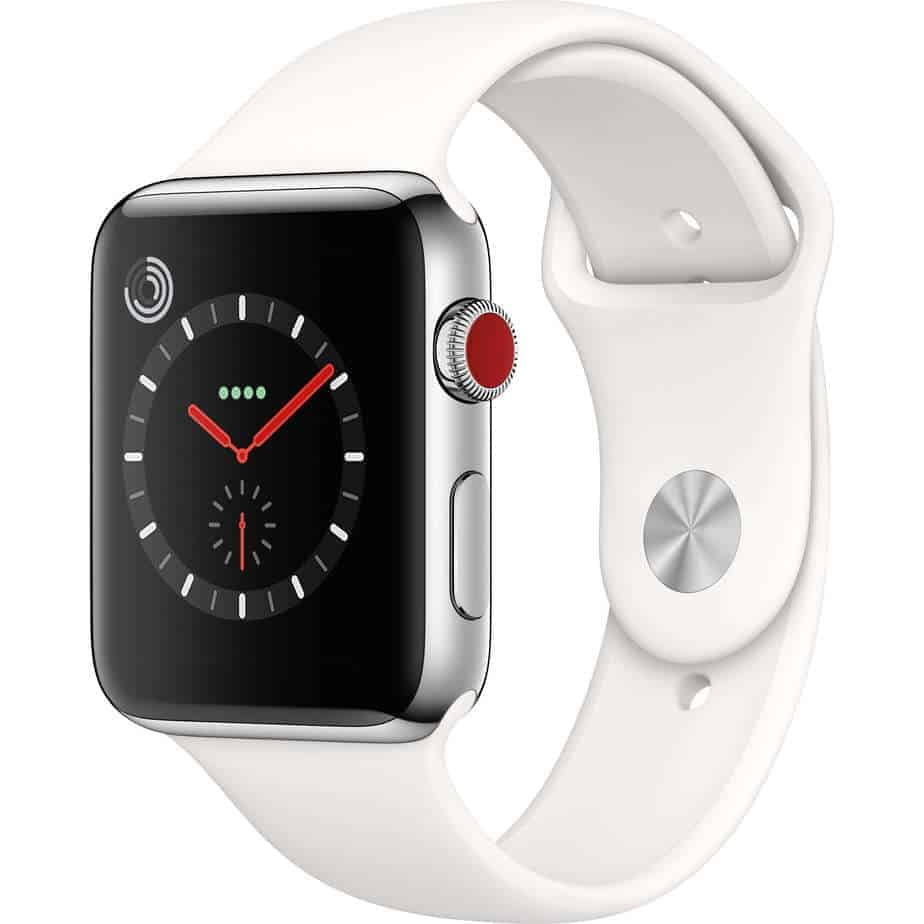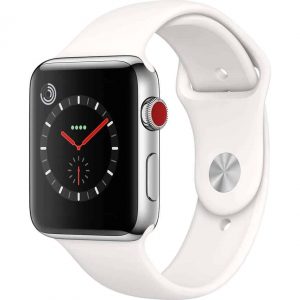 If you love style and elegance, Apple Smartwatch Series 3 is the best option for you. Even though it may be a little bit costly, the quality of this watch is
something worth your penny. You can use it for hiking or taking it with you on your next outdoor adventure where you will find its GPS to be quite handy in
giving your precise location in real time.
On the other hand, the smartwatch pairs promptly with your iPhone to let you view your calls, messages and even your emails. It is readily available in the LTE
model which simply means that you will be able to use apps such as Apple Maps and Apple Music without necessarily being closest to your iPhone.
Apparently, the Series 3 is more fast, efficient and water resistant up to the depth of 50 meters- thus allowing you to use it in any weather condition. With a
battery life extending to 18 hours, the Apple Smartwatch Series 3 is indeed a watch you cannot afford to miss on your next adventure.
Samsung Gear Sport Smartwatch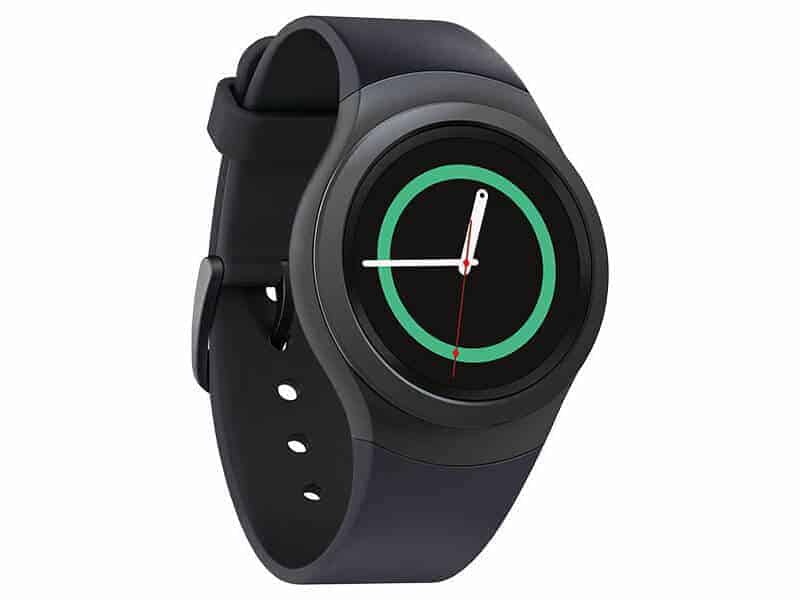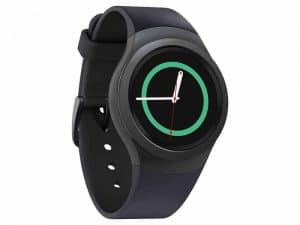 As the main competitor to the Apple Series 3, Samsung Gear Sports Smartwatch is a must-have gadget for you to stand out in the crowd. In fact, it gets more
practical to have it when you are the owner of the latest Galaxy smartphones.
It is lighter and a little bit smaller than the Gear 3 and it works perfectly well with the Samsung's own applications such as Samsung Health as well as Samsung
Pay. When it comes to the battery life, you have four days which are more than enough to have exhausted everything you can do with this smartwatch.
In fact, you will appreciate having Samsung Gear Sports Smartwatch if you are a Spotify Premium subscribers where you will have the privilege of
downloading your favorite playlists to listen to them while offline.
Also, the watch is water resistant up to fifty meters and it comes fully equipped with an accelerometer, barometer and a heart-rate sensor to help you assess your
overall well-being while working out.
Fitbit Versa Smartwatch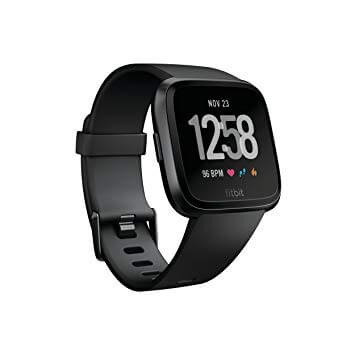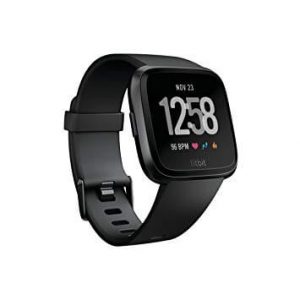 As a fitness enthusiast, you need a smartwatch that is compatible with both iPhone and Android and if you are wondering which brand is ideal for you, Fitbit
Versa should be your ultimate solution.
The cutting-edge technology that this smartwatch comes with it is amazing. You can track your steps, know the number of calories burned, and monitor your
sleep and your heart rate while working by simply using the Fitbit Versa smartwatch.
When it comes to the battery life, you can be sure that it will last you for four continuous days of wearing the watch and that is enough time to perform all
necessary tasks using this extraordinary smartwatch.
Actually, the Fitbit Versa is one of the lightest metallic watches with a slim design that you will find to be quite comfortable when wearing it. Therefore, if your
desire is to have a slim, lightweight and pretty pristine watch, Fitbit Versa is a great choice for you.
Garmin Forerunner 935 Smartwatch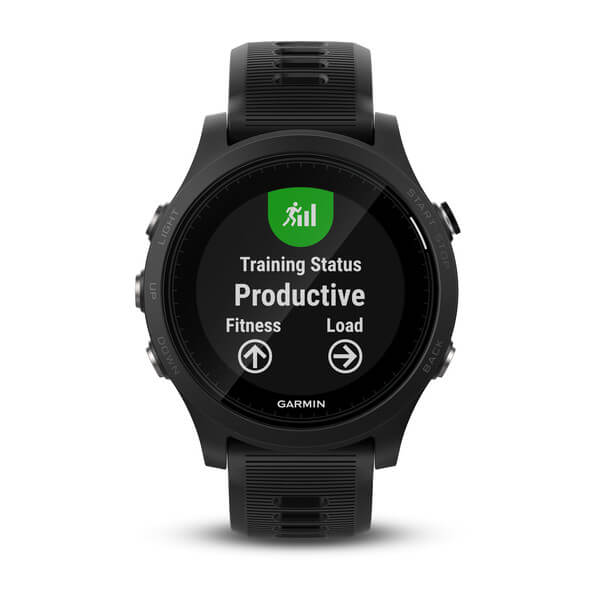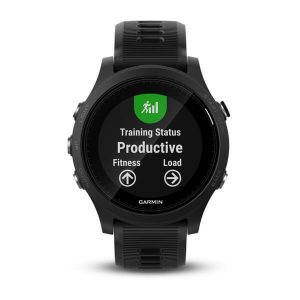 Are you looking for the perfect multi-sport smartwatch? Well, your answer to this question is Garmin Forerunner 935 smartwatch. The smartwatch is designed
to give you most of the features you will need for fitness purposes. As a matter of fact, it lets you train for certain events such a triathlon by showing your
intervals and the time you take to transition from one event to the other.
Most significantly, Garmin Forerunner 935 enables you to work with a number of popular third-party brands and applications like TrainingPeaks and the Final
Surge.
Through it, you can get a deeper insight such as the VO2 max and the lactate threshold from your workout. The watch is light in weight with a plastic
construction with a 24-hour battery life when using the GPS and HR among other features. Definitely, this is your ideal smartphone to wear when going for
fitness classes.
Ticwatch Pro Smartwatch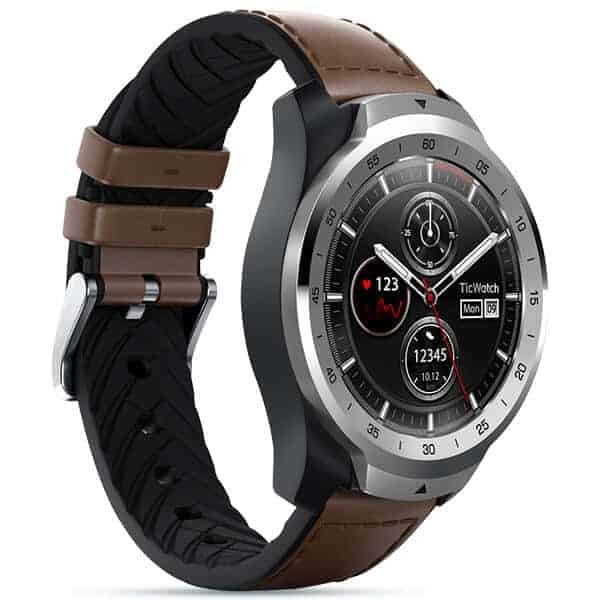 Ticwatch Pro is among the favorite Wear OS smartwatches that are designed with two screens. You can use it with either the iPhone or Android smartphones.
Even though it is a newcomer in the market, the Ticwatch Pro displays some unique features such as a dual screen which make it an essential gadget within
your rich.
This means that there are two displays where is one strategically placed on top of the second one. At the top, you will discover the translucent LCD display
which is designed primarily to display time, the heart rate and other features when the battery is running low.
The second display below the first one is a bold and full colored OLED screen that provides you with nearly everything you need in a Wear OS smartwatch. As
such you can experience the magic of two displays in one watch depending on the condition of the battery. It is claimed that the Ticwatch can last up to a month
when the battery is low though this allegation is not fully verified.
Among the outstanding features that come with this watch, are the GPS, NFC (for Google Play), Bluetooth and the Qualcomm Snapdragon Wear-2100 chipset
within the watch.
For the specifications, the watch has a magnetic charging pin that ensures that the battery is fully charged to last at least two continuous days with five extra
days when in essential mode. Also, you can easily establish the connection with the smartphone via the Bluetooth 4.1 to access messages and make calls at the
same time.
So there you have it, our top 5 Smartwatches in 2018, we hope our information regarding each watch has helped you make the smart choice.