Can you imagine a world where you can eliminate the time wasted trying to untangle your earphone codes? Time that could've been utilized better doing other more productive activities such as working out, working and so on. Well, you can live in such a world. How? Get yourself some wireless earphones. Yes, it's that simple. And like clockwork, the Gadget Gang is here to tell you some of the best wireless earphones 2018 has to offer. Today, almost all the headphone manufacturers offer awesome alternatives that may just redefine what easy listening really is. These alternatives are more often than not wireless headphones Now, as always, we're here to help guide you through what we think may be best for you. Hopefully, you'll agree with us as well.
Jaybird X3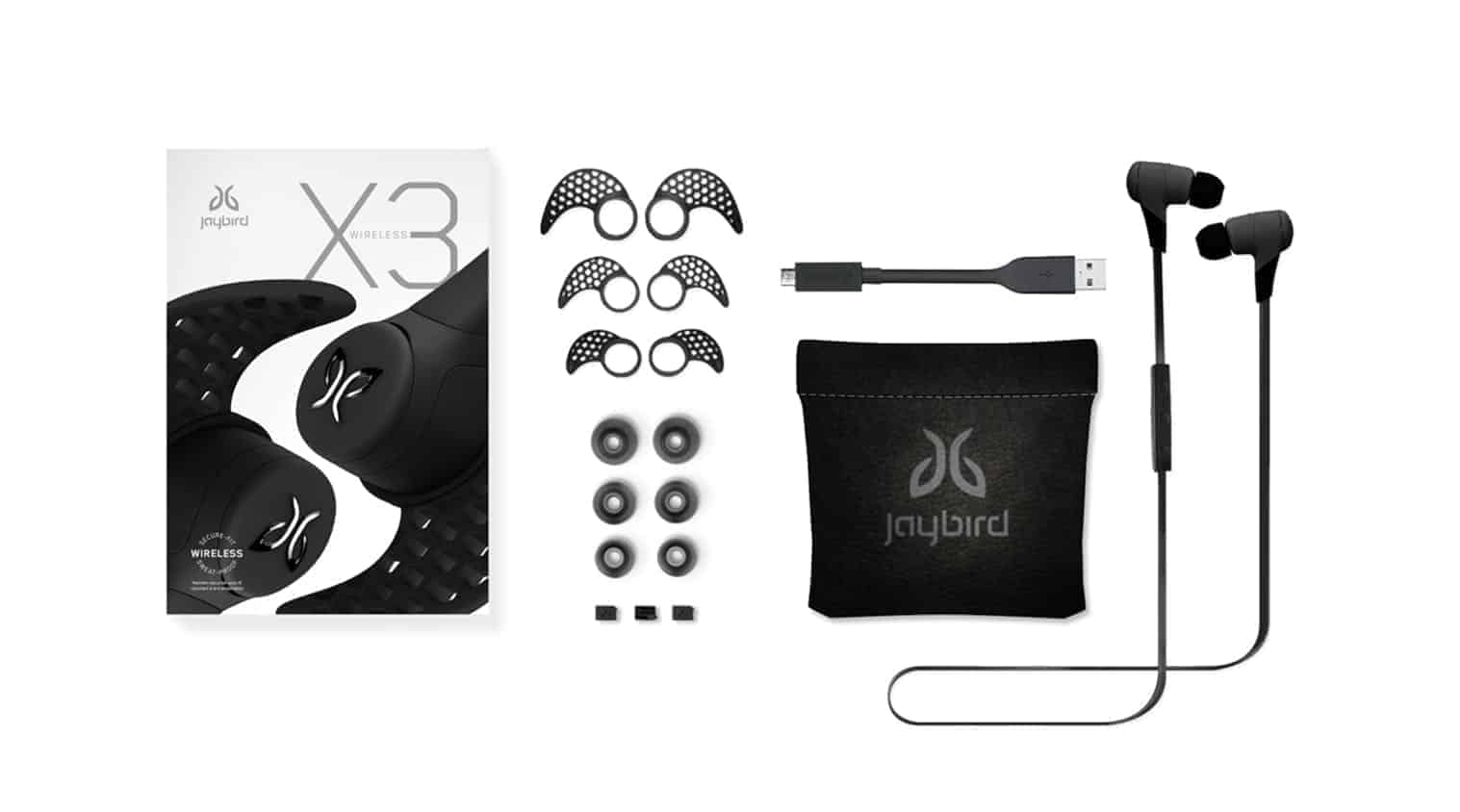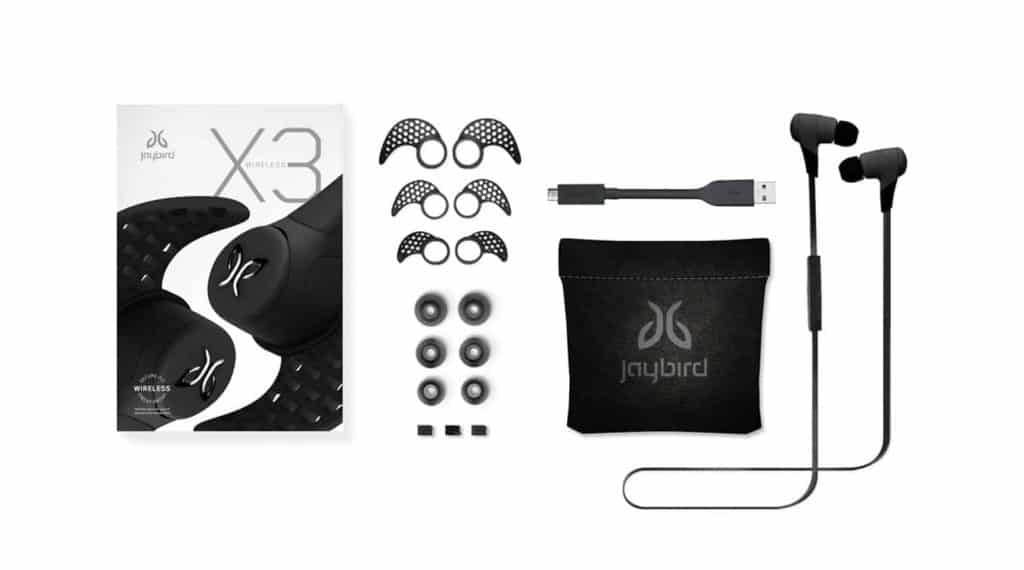 First on our list is the new and improved Jaybird X3. This new X3 model has been significantly improved by Jaybird as compared to its X2 predecessor. In fact, that's a big reason why it managed the top spot. While many technically consider these as sports earphones, due to its hydrophobic nano-coating that helps wick away moisture, they're comfortable enough for everyday use. Their silicone ear fin design feature helps keep them steady and secure when attached to your ears. It also has praiseworthy battery life. They should provide you with roughly eight hours of music playtime on one charge. 6mm drivers power the X3 model and they produce bold bass as well as great sound quality. Better still, if you want to fine-tune your sound according to your personal preferences you can download the MySound App for Jaybird using iOS and Android.
Bose SoundSport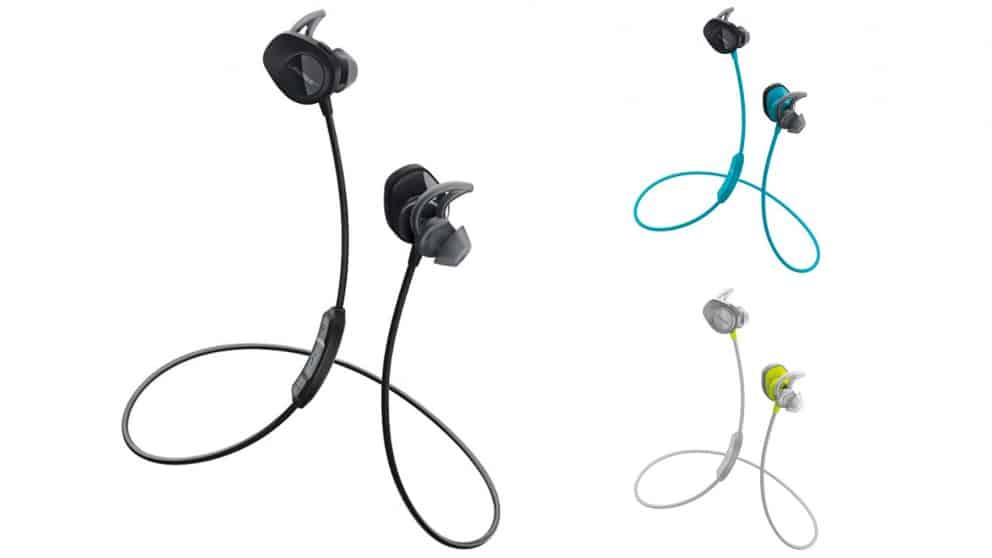 It's a well-known fact that many athletes like to use music to help them go that extra yard or power them through a tough set. Just watch players right before a final and see how many of them will have headsets on, probably jamming to their favorite tunes. Anyway, good sound is very important. However, nothing really matters more in this scenario than how they fit. Most everyone hates fiddling about with their earphones during an exercise routine, warm-up or workout. These Bose SounSport sweat-proof wireless earphones come in three sizes. They also have StayHear plus eartips alongside a soft silicon fin design that loosely fits yet stays secure. Now, what really makes these earphones so outstanding is that not only is the fit on point, their comfortability level is equally as good. Don't believe us, go check out their amazon reviews. These are basically the perfect sporty wireless earphones on the market right now.
 Apple AirPods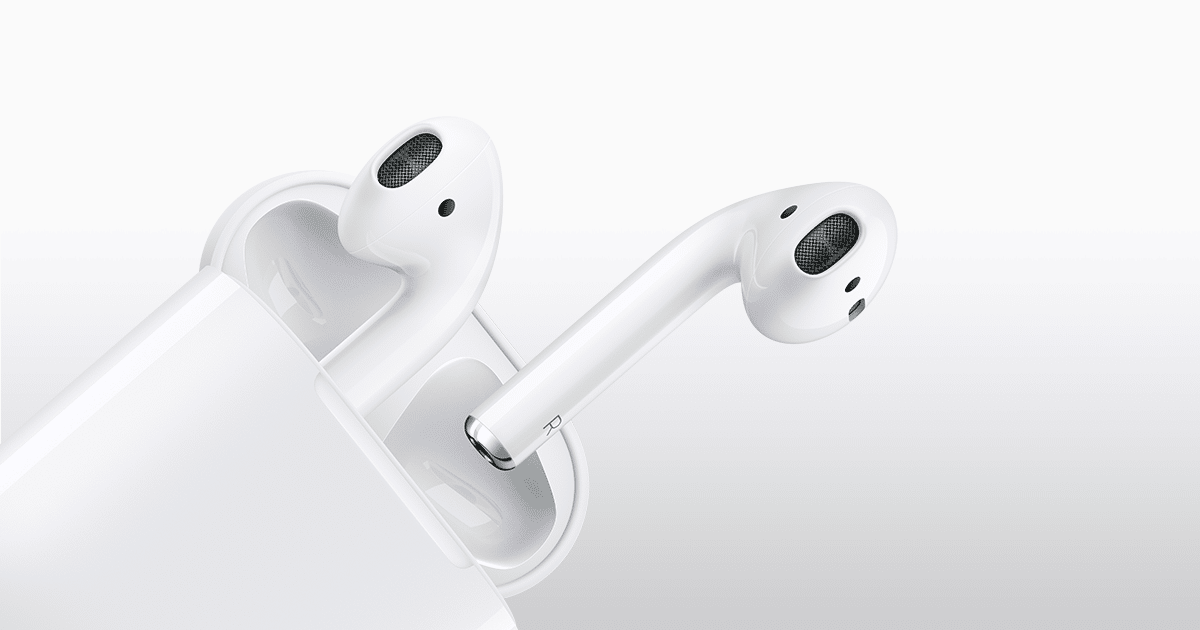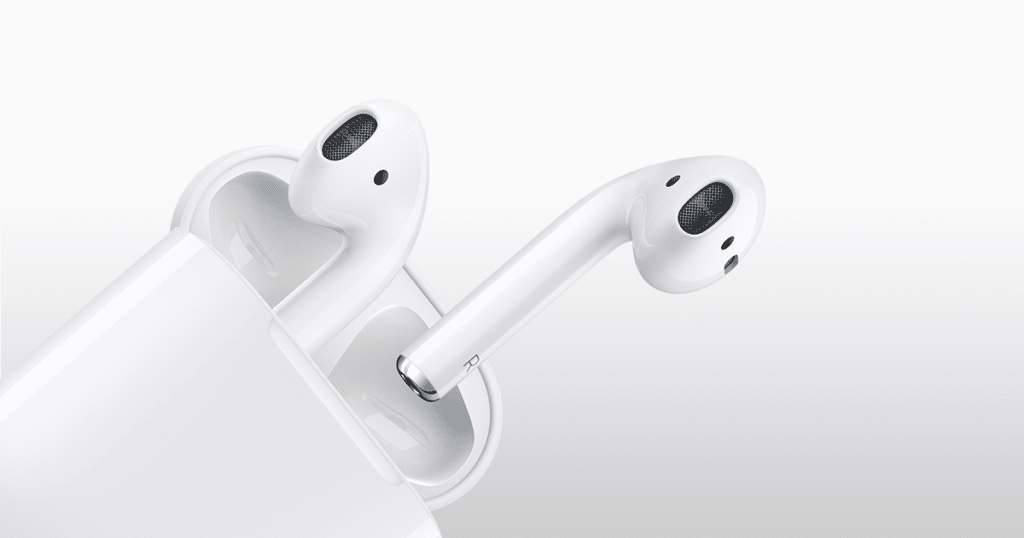 Not only are the Apple AirPods ultra-lightweight, they're also fully wireless earphones that give you reliable wireless connection as well. They also pair effortlessly with all Apple devices, of course, good call quality as well as pretty decent sound sonics. It comes with a compact charging case included that charges the earphones quite fast. Oh, lest we forget, playback of your music can now be controlled using a double tap. They may seem stiffly priced, but they're definitely better than one would expect. Especially, those of you that are Apple product owners. They've actually even kind of become a runaway hit. In fact, seeing as how the BoseSoundSport and Jaybird Run earphones cost more, these earphones can be seen to be comparably well-priced. All in all, their high convenience and compact design puts this earbuds on our best wireless earphones list of 2018
Jabra Elite 65t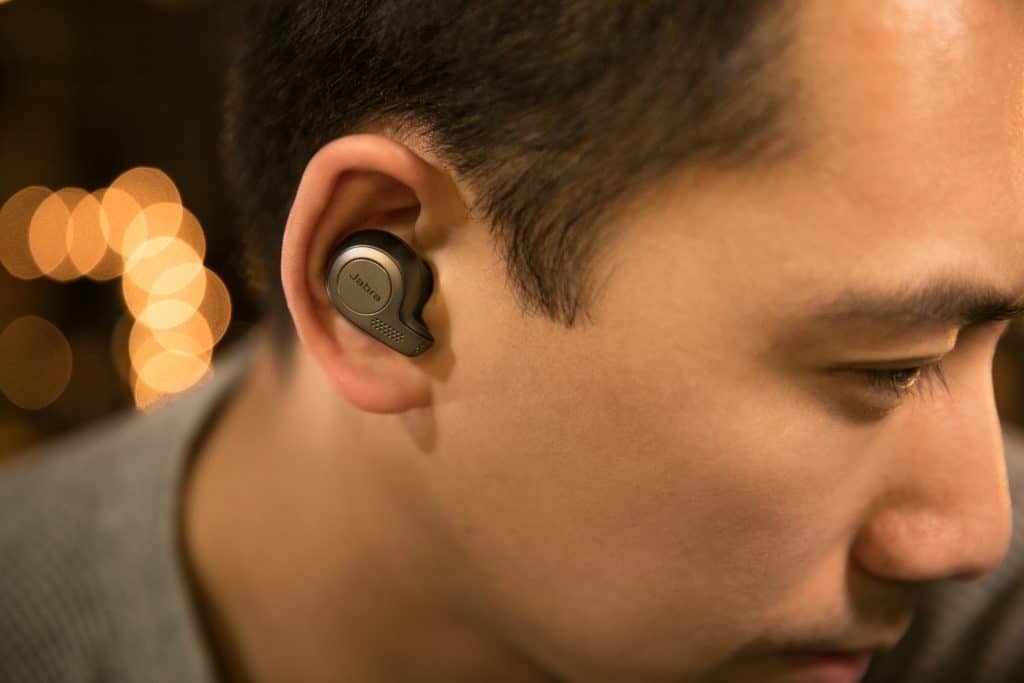 If you're looking for some truly wireless high-quality earphones that are not Apple AirPods, an alternative you should look into are these Jabra earphones. In fact, they should top your list. Jabra have managed to produce a well-rounded package, to say the least. These earphones provide reliable wireless connection alongside a mature, subtle look. This shouldn't be taken for granted because this isn't always the case when it comes to truly wireless earphones. Another good thing is that they sound a lot better than most of their competition. Its two greatest positives is without a doubt its balanced sound quality and excellent battery life. Its wireless range measures about eight meters or twenty-four feet. This is certainly a product that can hold its own amongst all the others mentioned on this list.
Beats BeatsX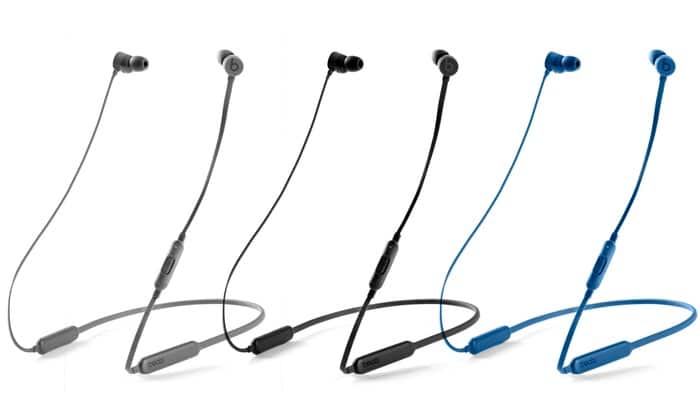 Although Beats built these neckband style earphones, Apple helped a great deal in the overall design and engineering as well. The "Flex-Form cable" (Beats terminology) or neckband, to us regular folk, has two nickel titanium alloy wires encased inside. This is what makes these earphones so lightweight, durable and malleable. The earphones are magnetized, meaning they can be stuck together when in use, and house 8mm drivers. Like the Apple earphones mentioned above, these wireless Beats earphones also use a low-powered W1 chip. This enables automatic iOS device pairing. One charge should provide you with roughly nine hours of music playtime. Oh, and Beats has come up with this really cool idea they call "Fast Fuel" which is basically fast charging.
Endive Activate Bluetooth BX Earphones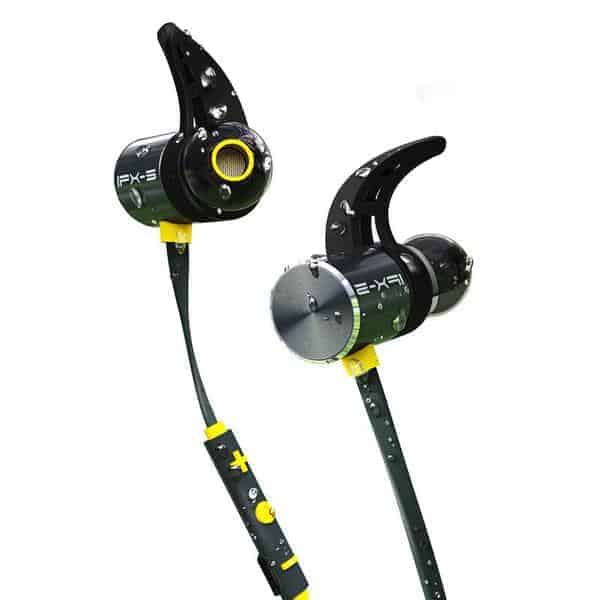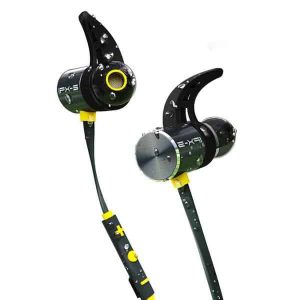 Around eight hours of play time is the average of what most quality wireless earphones offer. However, this pair blows all the others that out of the water coming in with an average time boasting ten hours. Yeah, you can jam to your music off of one charge for almost half a day. Honestly, that alone is what got them into our best wireless earphones article. As in come on, that stat is quite impressive isn't it? Anyway, they also happen to be waterproof as well. Their comfortable and durable design was tailored with athletes in mind. They're manufactured using form-fitting, lightweight material which ensures a secure fit and they come in three different sizes. Any one of you can probably get one that fits you just right.
So, now you know which wireless earphones you should be considering. As always, we got you covered. You don't have to be clueless and confused when Gadget Gang is on duty, and we're on 24/7. You won't catch us slipping because you're just too important to us.